Highlights of Turkish energy market in 2018
The developments in the Trans Anatolian Natural Gas Pipeline (TANAP) project, TurkStream Natural Gas Pipeline project, the opening of new Turkey's biggest oil refinery, STAR, marked the top news stories in Turkey's energy sector in 2018.
The 1,850-kilometer-long TANAP is the largest section of the 3,500 kilometer-long Southern Gas Corridor that was officially inaugurated during a ceremony held in Baku on May 29 with the participation of Azerbaijan President Ilham Aliyev.
TANAP, with around $8 billion of investment, will deliver 6 billion cubic meters from the giant Shah Deniz II field in Azerbaijan to Turkey and 10 billion to Europe per year. The European part of the project is expected to become operational in 2020, upon the completion of the Trans Adriatic Pipeline (TAP), which will connect with TANAP at the Turkish-Greek border.
Turkish President Recep Tayyip Erdogan inaugurated the TANAP project on June 12 in the northwestern city of Eskisehir, where the project's compressor station is located.
Currently, the Southern Gas Corridor Company holds a 51 percent share in the pipeline, Turkey's BOTAS has a 30 percent interest, BP holds a 12 percent share and Azerbaijani oil company SOCAR Turkey has the remaining 7 percent stake.
Turkey's STAR refinery
On Friday, Oct. 19, Turkey's biggest oil refinery, STAR, officially opened in the western coastal province of Izmir with the attendance of Erdogan and his Azerbaijani counterpart, Aliyev as well as other top officials from both countries.
STAR is SOCAR Turkey's biggest investment in the country at a cost of $6.3 billion.
The refinery, which has a crude oil processing capacity of 10 million tons, started its operations back on Aug. 3 with the arrival of the refinery's first crude oil cargo ship Absheron, loaded with 80,000 tons of feedstock.
In 2018, refining of around 2 million tons of crude oil is expected at the refinery, which will increase to 10 million tons at full capacity.
According to the official website of Turkey's leading petrochemical company, PETKIM, the STAR Refinery will meet more than 25 percent of Turkey's processed oil products needs upon start-up.
TurkStream offshore section completed
Alexander Medvedev, deputy chairman of Russia's gas giant Gazprom and the TurkStream project constructor, said in 2018 the company would almost double its investments in the TurkStream gas pipeline project compared to 2017 when 92.8 billion rubles was spent.
On Jan. 15, Gazprom announced the company's plans to invest 182.4 billion rubles ($3.2 billion) in 2018 for the pipeline project to send Russian gas to Europe via Turkey.
On Jan. 29, more than half of the first line of the TurkStream natural gas pipeline project to deliver 35 percent of Turkey's gas needs had been completed, Gazprom officials said while on-site at Novy Urengoy, Russia's biggest gas field and the world's second-biggest field located in northern Russia.
On Aug. 8, Gazprom laid down 1,500 kilometers of the pipeline's length across two lines, corresponding to about 80 percent of the total length of the pipeline, Gazprom CEO Alexei Miller confirmed.
Also in August, the world's largest construction and heavy-lift vessel, Pioneering Spirit, which is currently laying the second line of the TurkStream project, set a new world record in offshore pipelaying on Aug. 26, Gazprom confirmed.
Gazprom said on its official Instagram account that the vessel, which belongs to the Allseas company, laid 6.27 kilometers of pipes per day on Aug. 26, surpassing the average of four kilometers per day.
The project has a total capacity of 31.5 billion cubic meters. The first part of the project with a capacity of 15.75 billion cubic meters will transfer gas to Turkey from Russia.
The first line of the TurkStream reached the Turkish shore off Kiyikoy in northwest Turkey on April 29 and the launch of the second line is expected in 2019.
On Nov. 19, Erdogan announced during a ceremony in Istanbul marking the completion of TurkStream's offshore section that the project would be ready to operate in 2019 after tests are carried out.
Erdogan confirmed that since 1987 Turkey purchased 387 billion cubic meters (bcm) of natural gas from Russia while hailing this achievement as a success for both countries in the energy field. He added that Turkey's goal is to reach an annual trade volume of $100 billion with Russia.
Akkuyu Nuclear Power Plant
On Dec. 14 this year, the Turkish Atomic Energy Authority (TAEK) granted the country's first nuclear power plant, Akkuyu Nuclear Power Plant's (NPP) project company, Akkuyu Nuclear, a "limited works permit" for the construction of the plant's second unit, Rosatom, Russia's state nuclear corporation company and major consortium partner for the plant, announced.
Receiving the "limited works permit" is an important stage in the licensing of Akkuyu NPP second unit's construction, Rosatom's statement read.
On Sept.10, Rosatom announced that a new construction contracting company joined the partners for the construction of the plant. According to the company's statement, the new participant company, Titan-2 Concern, is to act as a contractor for the Atomstroyexport (ASE) company - an engineering division of Rosatom.
"Cooperation with Titan-2 Concern for the Akkuyu NPP is the next step in the company's strategy to have reliable partners for the construction and assembly at all construction facilities of ASE's engineering division," Valery Limarenko, head of ASE Company and the Engineering Division of Rosatom State Corporation said.
The NPP was also granted an electricity generation license for a period of 49 years from the Turkish Energy Market Regulatory Authority on June 15.
Erdogan stated in early December 2018 that the construction of Turkey's first nuclear plant was on schedule and that the second would be built in Sinop in the Black Sea province, while a third nuclear plant was planned for construction in the northwestern Thrace region.
Seismic vessels
Turkey purchased a second drilling vessel to explore domestic oil and gas reserves in order to become more energy independent.
On June 7, Turkey's first drilling vessel, Fatih, arrived near the city of Antalya on late Wednesday, June 6 in order to start the country's first deep drilling project in the Mediterranean.
Turkish former Energy and Natural Resources Minister Berat Albayrak said on May 31 at an official sailing ceremony in the Kocaeli province that the vessel would conduct drilling at a depth of 2,600 meters in the Mediterranean, and hailed it as a historical step for Turkey.
On Dec. 8, the new Energy Minister Fatih Donmez announced a second drilling vessel that was purchased by Turkey was expected to arrive in the Mediterranean waters by the end of January 2019.
The minister confirmed that Turkey's two seismic vessels, Barbaros Hayrettin Pasa and MTA Oruc Reis, were continuing seismic surveys in the Black Sea, and the Mediterranean, respectively.
Barbaros Hayrettin Pasa, Turkey's first seismic vessel, was bought from Norway in 2013, and has been conducting surveys in the Mediterranean since April 2017.
MTA Oruc Reis was built by Turkish engineers in a local shipyard in Istanbul and has been in operation since late June 2017.
Donmez announced that Turkey started its first deep-sea drilling offshore Antalya on the Mediterranean coast on Oct. 30, while drilling in offshore Mersin started on Nov. 26.
Salt Lake Gas Storage
On June 27, the World Bank and China-led Asian Infrastructure Investment Bank (AIIB) approved a total of $1.2 billion credit for Turkey's Tuz Golu (Salt Lake) underground gas storage facility.
Former Energy Minister Albayrak said Turkey would gradually increase the storage capacity to reach 5.4 billion cubic meters before 2023. He added that 10 billion cubic meters of storage capacity would be reached with the expansion of the Silivri natural gas storage facility located west of Istanbul.
Turkey's Salt Lake gas storage facility located in the Sultanhani district in the province of Aksaray, 40 kilometers from the Salt Lake, was officially opened on Feb. 10 in 2017. Its storage capacity is set to increase from 1 billion cubic meters to as much as 5 billion cubic meters per year.
The facility at full capacity will have 60 caverns by 2023. The launch of the second phase of the project will open an additional 48 caverns.
FSRU Developments
On Feb. 8, Turkey began operations of its second floating liquefied natural gas unit (FSRU) with 20 million cubic meters of send-out capacity per day.
The FSRU docked at a port in Dortyol, Hatay - a province in the Mediterranean region. The country aims to reduce dependency on pipeline gas through FSRUs, and therefore, these units are docked at ports close to regions with higher gas consumption.
Turkey's first FSRU was launched in Aliaga, Izmir in December 2016 at a time when the country needed extra gas capacity to meet the increased consumption due to the very cold weather conditions at that time.
Source: AA Energy
End-users to monitor their electricity consumption, boost efficiency with PEAKapp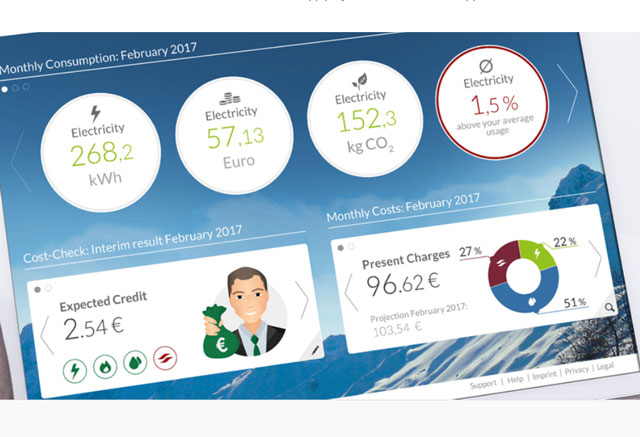 A smartphone and tablet app for end-user energy management and saving, PEAKapp, increase in integration of smart meters, consumers will be able to monitor their instant consumption as well as learn how to use energy more efficiently on it, chairman of Association of Electricity Distribution System Operators ELDER, told Anadolu Agency
Serhat Cecen, chairman of ELDER, which is the umbrella association of Turkey's all 21 electricity distribution companies, said that PEAKapp is one of their two projects which received a grant from European Commission Horizon 2020 research and innovation program.
Cecen said ELDER in a combined effort with the whole sector aims to make energy efficiency a part of daily life.
"PEAKapp is a project which will contribute to this aim. In the coming years with the growing number of smart meters, PEAKapp is expected to be one of the most used applications," he noted.
PEAKapp is a 3-year Research & Innovation project funded by the European Union´s Horizon2020 programme. The PEAKapp consortium is composed of organizations including electricity retailers, two software developers, research and innovation centers,universities, and an electricity distribution umbrella association which is ELDER. Turkey's Baskent Electricity Distribution Company is also among the members of the consortium.
Cecen explained that PEAKapp provides end-users with a wide range of ways to learn energy efficiency both on the application and socialnetwork integration.
"It will work with social network integration and include some games. Consumers will be able to monitor their instant electricity consumption as well as being able to learn using the energy in a more efficient manner and share their experiences on social networks" he said.
According to the website of PEAKapp, it will offer individualized saving opportunities rather than awaiting the consumer's request for information on discounts.
The app will include a tariff structure offering discounts during peaks of electricity production from renewable energy resources as a way to enable household consumers to reduce their personal carbon footprints.
PEAKapp will also launch the first dynamic pricing system to the household energy market allowing electricity retailers to offer the saving benefits of a lower priced electricity produced during peak times of renewable production, as an objective stated on the website of the app.
By the way, PEAKapp's accelaration event was held in Vienna in November during a conference and its initial test results were proven to be successful, Cecen added.  The testing was carried out by an Austrian firm on 1,000 household users throughout a year.
2nd Tender for Renewable Energy Resource Fields (YEKA) Oriented for Wind Energy to be Held in March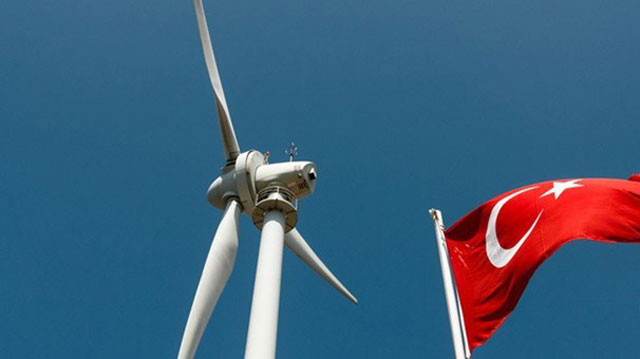 Turkey has shown strong growth in the renewable energy market over the last decade and wind energy has been the main driving force of this growth. The level of market maturity that the wind sector has reached, allowed the Turkish government to mount a successful first round of wind energy tender last August, with applications coming from some of the biggest global wind energy players
Ministry of Energy and Natural Resources has announced that the second Renewable Energy Resource Fields known as YEKA competition (tender) to be held in 2019. The exact date of the competition has not been shared but the upcoming second tender (YEKA RES-2) will again be 1.000 MWe, however, unlike the first one, this one is divided into 4 in order to allow 4 different competitions in 4 different cities; Balıkesir, Çanakkale, Aydın and Muğla each for 250MWe and consequently there will be 4 winning company or consortium at the end which will create a more diverse and competitive wind energy sector.
The application deadline for the competitions is March 7th, 2019.
After the evaluation of the applications to the General Directorate of Energy Affairs, the General Directorate will announce the competition schedule.
The competitors interested in participating to the tender can purchase the tender specifications kit for TL-5,000 from the General Directorate of Energy Affairs. There is a guarantee letter requirement of USD-2,500,000 convertible into cash fully or partially valid for 1 year for the interested parties to fulfill. The winning party should also submit a guarantee letter of USD-12,500,000 convertible into cash fully or partially valid for 10 years.
The ceiling price for the tender is USD/cent 5.50/kWh. It is worth to note that the winning price at first tender which took place in last August was USD/cent 3.48/kWh. The purchase guarantee will be 15 years as of the signing of YEKA Usufruct Agreements.
Source: Mondaq
Turkish, Japanese firms inaugurate world's largest rooftop solar power plant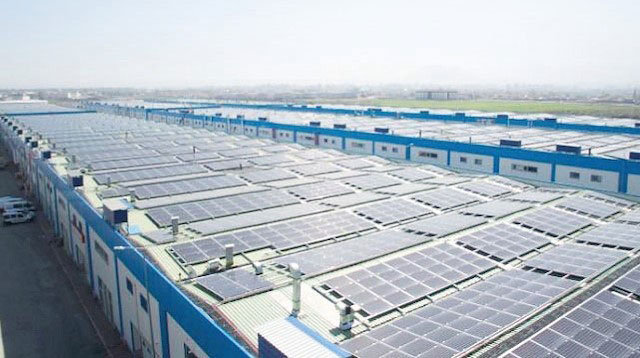 Japanese tech giant Panasonic and Turkey's Seferoğlu Elektrik have jointly built the world's largest rooftop solar power plant in central Turkey's Kayseri.
The first phase of the power plant, run by Turkey's first renewable energy cooperative, was inaugurated yesterday.
Operated by Kayseri Furnishers Renewable Energy Cooperative, the $7.2 million plant uses Panasonic HIT panels. Some 18,325 solar panels were placed on a roof area of 36,000 square meters. The plant currently has an installed capacity of 5.8 megawatts (MW). Initially, it will generate around 7.5-gigawatt hours (GWh) of electricity annually, according to Seferoğlu Elektrik, which planned and realized the project.
The investment was Turkey's first multi-partner project, with 743 participating small and medium-sized enterprises (SMEs). Once completed, the total installed capacity will reach approximately 35 MW. "I think that this project, which we realized in partnership with Panasonic, will serve as an example not just in our country but also around the world.
Turkey's shift toward renewable energy sources, like solar energy, is very important. This project marks many firsts and I believe that many other solar power plant projects will follow its example," said Seferoğlu Elektrik Deputy General Manager Murat Seferoğlu.
As for his part, Panasonic Eco Solutions Turkey General Manager Tatsuya Kumazawa drew attention to the company's activities in Turkey.
"Turkey is a country with high potential and is a very important market for us. Located in the south of Europe, Turkey has a daily average capacity for 7.2 solar hours and the annual average capacity is 2,650 solar hours. We aim to provide more solar energy projects to this warm and beautiful country," Kumazawa said.
Source: Daily Sabah
Ofgem plans on a smart, fairer and cleaner energy system
Britain is generating increasing amounts of renewable energy and millions of electric vehicles will be on the roads in coming decades. Homes and businesses in the future will get their power and heat from cleaner energy sources.
Consumers pay for the cost of maintaining and upgrading the networks to enable these changes through their energy bills under Ofgem's regulatory framework.
Ofgem has proposed a much lower cost of capital for network companies to raise the billions of pounds of investment needed in the next price control period from 2021. This will result in lower returns for investors and more savings for consumers.
Based on current market conditions and the evidence available, Ofgem's proposals would set the baseline (cost of equity) returns at 4% (under CPIH) - about 50% lower than the previous price controls. Ofgem also proposes to keep adjusting the cost network companies face to borrow (cost of debt) annually so that consumers continue to benefit from the fall in interest rates since the financial crisis. The lower overall cost of capital is expected to save consumers £6.5 billion in the next price controls from 2021 onwards.
Today's announcement follows Ofgem's proposals last month to introduce fixed charges to recover some electricity network charges. This would ensure that those who generate their own electricity at home or on-site pay a fair share of the charges for the grid and reduce the burden on other consumers.*
In total, these reforms could save consumers £45 per year from 2021.
Alongside the network price controls, Ofgem will press ahead with further network charging reforms to squeeze more capacity out of the electricity grids to cut the cost to consumers of moving to a smarter, more flexible energy system.
This includes incentives for drivers to charge electric vehicles outside peak times, to allow more electric vehicles to be charged from the existing grid. More flexible grid access arrangements could be offered to suit renewable generators. This will help to cut costs by reducing the need for expensive new power lines and stations and free up existing grid capacity for generators and other users.
Jonathan Brearley, executive director for systems and networks, said: "Our proposals for the new network price controls and charging reforms will help build a lower cost, fairer energy system which is fit for this smarter, cleaner future.
"We want to cut the cost to consumers for accommodating electric vehicles, renewables and electricity storage, and make sure that all consumers benefit from these technologies.
"This will mean driving a harder bargain with network companies to ensure that households who need it always have access to safe and secure energy at a fair price."
In short:
Ofgem's proposals for re-wiring the energy system will enable all consumers to benefit from new technology like electric vehicles and renewables at the lowest cost;
Ofgem proposes further cuts to the cost of capital for networks which, together with other reforms, could save consumers £45 per year;
Ofgem also proposes measures to ensure all consumers pay a fair share for network services.
* The costs of the pylons and cables that make up the grid are recovered through electricity network charges which amount to around £9 billion per year. Under the current network charging system, residual charges are based on how much electricity consumers take from the grid. Users who generate electricity themselves on site can avoid a lot of these charges even though they use the grid as back-up. As a result, consumers that take all their electricity from the grid, including households which have not installed solar panels or other renewables, pay more of these charges.
Ofgem's proposed charging reforms will ensure these charges for the grid are shared fairly between all consumers. They would be broadly similar to fixed telephone line rental arrangements. Under these proposals, many homes and businesses will save money, although some, including those that generate electricity at home or on-site, could pay more. Ofgem is asking for views on whether the changes should be implemented in 2021, or phased in between 2021 and 2023.
Overall the reforms to residual charges and embedded benefits set out today could lead to total savings to consumers of between £5 billion and £7.6 billion from when they are implemented, up to 2040.
Source: Smart Energy
EU Agrees to Deal to Cut Greenhouse Emissions from Cars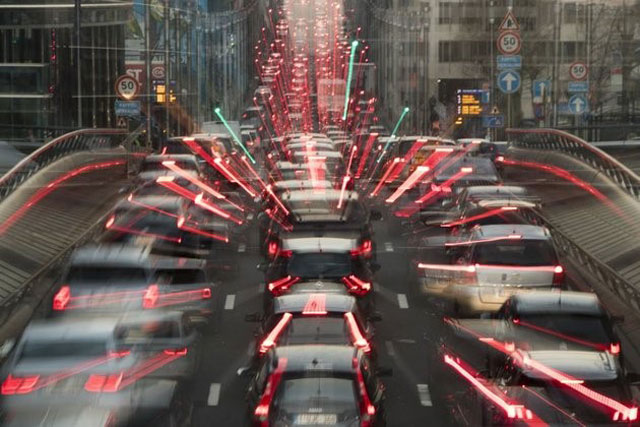 The European Union agreed Monday to a goal of cutting carbon emissions from cars by 37.5 percent in a decade, finally settling differences between vehicle-producing countries and environmentally-conscious lawmakers.
The 28-nation bloc has been divided for months over how strict to be on CO2 emissions from vehicles as part of its push to reduce greenhouse gases overall by 40 percent by 2030.
Germany, with the EU's biggest auto sector worth some 423 billion euros ($480 billion) in 2017, had warned tough targets and the drive toward more electric cars could harm its industry and cost jobs.
Representatives of the European Parliament and the EU countries finally struck a compromise Monday, after nine hours of talks, to cut emissions from cars by 37.5 percent and vans by 31 percent by 2030 compared with 2021.
There was also agreement on an interim target of a 15 percent cut for both cars and vans by 2025.
'This is an important signal in our fight against climate change,' said current EU president Austria's Sustainability Minister Elisabeth Koestinger.
But Brussels-based green lobbying group Transport & Environment expressed disappointment the deal was not even more ambitious.
'Europe is shifting up a gear in the race to produce zero-emission cars. The new law means by 2030 around a third of new cars will be electric or hydrogen-powered,' said its clean vehicles director, Greg Archer. 'That's progress, but it's not fast enough to hit our climate goals.'
The compromise was tougher than the original EU executive proposal of an emissions decline of 30 percent compared to 2021.
Germany had endorsed that, but a push by several EU countries, including the Netherlands and France, raised the target for EU countries to 35 percent. The EU Parliament had wanted 40 percent, so in the end, they split the difference.
The German automobile association (VDA) said the new legislation would set high demands while doing little to promote or provide incentives for switching to electric vehicles.
EU countries were among nearly 200 that agreed Saturday to rules for implementing the 2015 Paris climate accord at a U.N. conference in Poland.
'Today's successful outcome is even more important in view of this weekend's conclusions ... in Katowice. It clearly shows, once again, our unwavering commitment to the Paris Agreement,' EU Climate Commissioner Arias Canete said.
EU countries are separately considering the extent to which truck emissions should be cut, with a debate due Thursday.
Source: Paris Guardian
Spanish Renewable Energy Operator to Trace Electricity Generation With Blockchain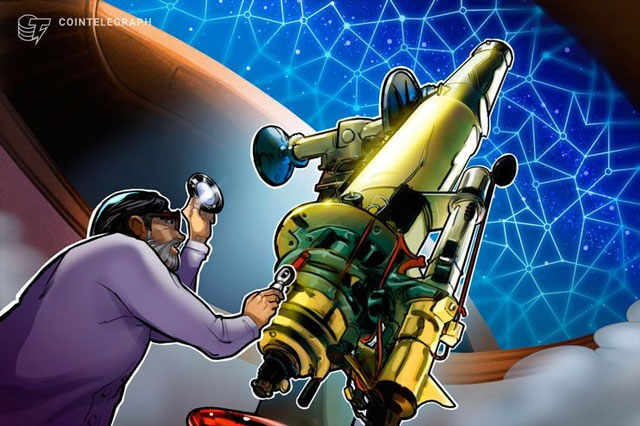 Spanish renewable energy company ACCIONA Energía is going to deploy blockchain to trace electricity generation, according to an announcement published Dec. 17.
ACCIONA Energía is an international global renewable energy operator, that reportedly produces emission-free energy for over 6 million homes. The company is recognized as one of the largest renewable energy developers, with more than 9,000 MW owned and installed.
ACCIONA started the project after it reached an agreement with FlexiDAO, a Barcelona-based startup that offers software tools to electric power companies for digital energy services. With this move, ACCIONA plans to allow its clients to check the provenance of electricity distribution.
Per the announcement, ACCIONA and FlexiDAO have been jointly working on the development of a commercial demonstrator that tracks the supply chain of renewable electricity generation from five wind and hydro facilities in Spain to four corporate customers in Portugal.
Now the company is looking to implement the technology in new areas, including markets that do not have a consolidated renewable energy certification system. Belén Linares, Director of Innovation of ACCIONA Energía, stated that "blockchain technology can facilitate this service [tracing the renewable origin of energy] considerably to clients in any part of the world."
Energy companies and utilities globally have been applying blockchain technology to their supply networks and operations. Earlier this month, the South Korean government announced it will spend 4 billion won ($3.5 million) to set up a blockchain-enabled virtual power plant (VPP) in the city of Busan. A VPP is a cloud-based distributed power plant that integrates the idle capacities of multiple energy resources in order to optimize power generation.
In November, two energy divisions of German tech giant Siemens joined a blockchain-driven energy platform to promote the use of decentralized technologies in the sector. Siemens officials reportedly believe that blockchain technology will help increase interoperability in the area, linking consumers with energy producers and network operators.
Source: Cointelegraph
California Commits to Zero-Emissions Bus Fleet by 2040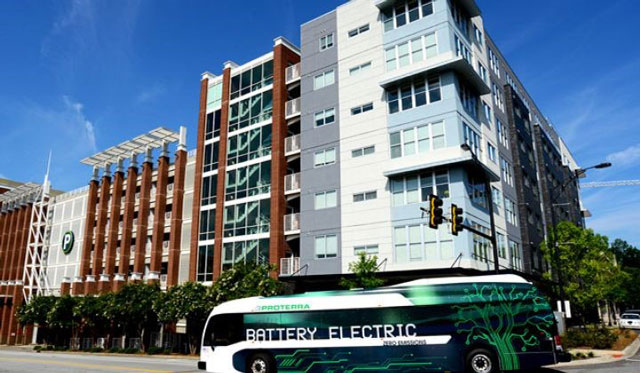 California regulators have committed the state to ending fossil fuel use for its roughly 12,000-strong transit bus fleet by 2040, another long-term commitment to reducing the state's carbon emissions that's already being driven by the economics of electrifying transit and school buses.
Last week's unanimous decision by the California Air Resources Board (CARB) requires all newly purchased buses to be carbon-free by 2029, a classification that could include electric buses or hydrogen fuel cell-powered buses, and would phase out all diesel or natural gas-powered buses by 2040.
California has a long way to go to reach these goals. Today, only about 150 zero-emission buses are operating in the fleets of the state's 200 public transit agencies, a tiny fraction of the estimated 386,000 electric buses deployed around the world — 99 percent of them in China.
But cities and counties across the U.S. are beginning to commit to shift their entire fleets to battery-electric buses by a certain date, including Los Angeles County by 2030 and San Francisco by 2035 in California, according to a recent report by the Environmental and Energy Study Institute.
School districts are also starting to make the switch to electric buses, with state support in place to help cover the higher up-front costs compared to diesel buses. The California Energy Commission, for example, has $94 million is available in the School Bus Replacement Program to swap diesel buses for electric models, with priority given to disadvantaged, low-income communities.
A recent report by the U.S. Public Interest Research Group (PIRG) Education Fund notes that electric transit buses cost roughly $200,000 more than diesel buses, but the lifetime fuel and maintenance savings of an electric transit bus amounts to around $400,000. Electric school buses cost roughly $120,000 more than their diesel counterparts, but can save $170,000 over their lifetime.
The Clinton Global Initiative recently led a demonstration project, supported by the California Energy Commission, South Coast Air Quality Management District, and NRG/EVgo, to deploy a total of six V2G-enabled school buses at three districts in California. The pilot found that each bus could generate $6,100 annually in V2G revenues.
California's investor-owned utilities are also investing heavily in the charging infrastructure to support the state's EV policies, including electric bus and other heavier-duty charging systems. Pacific Gas & Electric and Southern California Edison have a combined budget of $592 million for their medium- and heavy-duty vehicle electrification programs, which include significant support for electric buses as well as trucks, forklifts, cranes and other heavy equipment.
And San Diego Gas & Electric in November filed a $107 million proposal with the CPUC to deploy enough charging infrastructure to support 6,000 electric buses, trucks and other medium- and heavy-duty vehicles, as well as an electric school bus vehicle-to-grid pilot project that would charge up bus batteries when renewable energy is abundant and put it back on the grid when electricity is needed most.
PG&E has also proposed to replace demand charges for customers that are using commercial EV charging with a new subscription rate plan, aimed at reducing customers' exposure to the potentially cripplingly high extra charges imposed when their load exceeds a certain threshold.
Outside of California, several states — including Vermont, Minnesota, Arizona and Michigan — are also dedicating a portion of their shares of the Volkswagen diesel emission scandal financial settlement to new school buses, with some establishing carve-outs for electric models.
Michigan's "Volkswagen Settlement Beneficiary Mitigation Plan" directs nearly $13 million toward school bus upgrades, with up to $3 million designated for electric buses and charging stations. It  also covers 70 percent of the cost of a new electric bus and charging station, compared to 25 percent of a new diesel bus.
Source: Greentech Media
REPORT OF THE WEEK
The Changing Value of Customer Experience in the Energy Cloud
As utilities move from regulated commodity providers to sophisticated energy solutions providers, the customer experience (CX) has never been more important.
Transforming the customer experience is foundational to extending utilities' value propositions in the customer-centered Energy Cloud, where selling customers on evolving programs, products, and services is becoming increasingly important for utilities' business models. In this environment, 75% of $6 trillion in global value is expected to shift downstream. As a result, the customer ecosystem will evolve into a more dynamic marketplace with a highly diverse asset mix, unpredictable load, and increasing customer demands. Investing in CX transformation and enhancing the customer experience value will be critical to unlocking this potential, and "good enough" CX will not be enough to stay competitive.
Navigant's white paper, The Changing Value of Customer Experience in the Energy Cloud, details how incumbent utilities can create a truly seamless CX through digital best practices that enable customers to achieve their goals—such as cost savings, reliability, resiliency, sustainability — while also remaining a customer of the energy company or utility.
Please click here to read the full report.