Turkish Energy Sector Enjoys a Prolific Year of Projects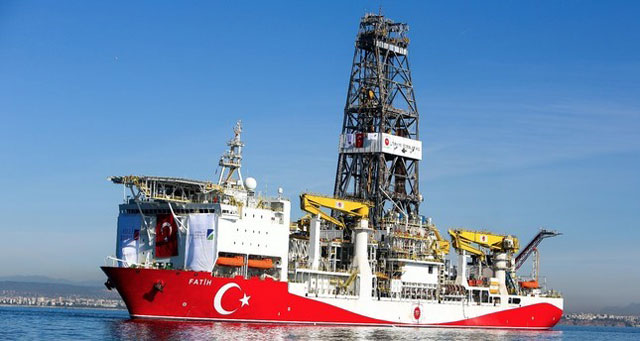 As much as the action in the international energy markets, 2018 has witnessed major developments in the Turkish energy industry. The initiation of drilling operations in the Mediterranean with Turkey's first drillship Fatih, the beginning of the construction of the country's first nuclear power plant, the launch of the Trans-Anatolian Natural Gas Pipeline (TANAP), the inauguration of a new petrochemical facility in the western Turkish province of İzmir, and the operation of the second liquefied natural gas (LNG) floating storage and regasification unit (FSRU) in the Mediterranean, have been the most significant events transforming the Turkish energy sector.
All of this has brought the country closer to its goal to increase self-sufficiency in energy as well as instituting a trading hub. The 1,850-kilometer-long TANAP is the largest section of the 3,500 kilometer-long Southern Gas Corridor (SGC) that was officially inaugurated during a ceremony held in Baku on May 29 with the participation of Azerbaijani President Ilham Aliyev.
TANAP, with around $8 billion of investment, will deliver 6 billion cubic meters (bcm)from the giant Shah Deniz II field in Azerbaijan to Turkey and 10 billion to Europe per year. The European part of the project is expected to become operational in 2020, upon the completion of the Trans Adriatic Pipeline (TAP), which will connect with TANAP at the Turkish-Greek border.
President Recep Tayyip Erdoğan inaugurated the TANAP project on June 12 in the northwestern city of Eskişehir, where the project's compressor station is located. Currently, the Southern Gas Corridor Company holds a 51 percent share in the pipeline, Turkey's Petroleum Pipeline Corporation (BOTAŞ) has a 30 percent interest, BP holds a 12 percent share and State Oil Company of Azerbaijani Republic (SOCAR) Turkey has the remaining 7 percent stake.
STAR refinery starts processing oil products
On Friday, Oct. 19, Turkey's biggest oil refinery, STAR, officially opened in the western coastal province of İzmir with the attendance of President Erdogan and his Azerbaijani counterpart, as well as other top officials from both countries.
STAR is SOCAR Turkey's biggest investment in the country at a cost of $6.3 billion. The refinery, which has a crude oil processing capacity of 10 million tons, started its operations back on Aug. 3 with the arrival of the refinery's first crude oil cargo ship Absheron, loaded with 80,000 tons of feedstock.
In 2018, refining of around 2 million tons of crude oil was expected at the refinery, which will increase to 10 million tons at full capacity. According to the official website of Turkey's leading petrochemical company, PETKIM, the STAR Refinery will meet more than 25 percent of Turkey's processed oil products needs upon start-up.
TurkStream offshore section completed
Alexander Medvedev, deputy chairman of Russia's gas giant Gazprom and the TurkStream project constructor, said in 2018 the company would almost double its investments in the TurkStream gas pipeline project compared to 2017 when 92.8 billion rubles was spent.
On Jan. 15, Gazprom announced the company's plans to invest 182.4 billion rubles ($3.2 billion) in 2018 for the pipeline project to send Russian gas to Europe via Turkey.
On Jan. 29, more than half of the first line of the TurkStream natural gas pipeline project to deliver 35 percent of Turkey's gas needs had been completed, Gazprom officials said while on-site at Novy Urengoy, Russia's biggest gas field and the world's second-biggest field located in northern Russia.
On Aug. 8, Gazprom laid down 1,500 kilometers of the pipeline's length across two lines, corresponding to about 80 percent of the total length of the pipeline, Gazprom CEO Alexei Miller confirmed.
Also in August, the world's largest construction and heavy-lift vessel, Pioneering Spirit, which is currently laying the second line of the TurkStream project, set a new world record in offshore pipe laying on Aug. 26, Gazprom confirmed.
Gazprom said on its official Instagram account that the vessel, which belongs to the Allseas company, laid 6.27 kilometers of pipes per day on Aug. 26, surpassing the average of four kilometers per day.
The project has a total capacity of 31.5 billion cubic meters. The first part of the project with a capacity of 15.75 billion cubic meters will transfer gas to Turkey from Russia.
The first line of the TurkStream reached the Turkish shore off Kıyıkoy in northwest Turkey on April 29 and the launch of the second line is expected in 2019.
On Nov. 19, Erdogan announced during a ceremony in Istanbul marking the completion of TurkStream's offshore section that the project would be ready to operate in 2019 after tests are carried out.
Erdogan confirmed that since 1987 Turkey has purchased 387 billion cubic meters of natural gas from Russia while hailing this achievement as a success for both countries in the energy field. He added that Turkey's goal is to reach an annual trade volume of $100 billion with Russia.
Launch of spot gas trade exchange market
EXIST, Energy Stock Exchange Istanbul, launched its spot natural gas trade system on the energy stock exchange in September. As part of Turkey's efforts to become a natural gas trading hub, EXIST developed a software system to allow natural gas trading via an electronic platform. After the successful completion of a five-month testing phase, the system officially went online.
The new system is expected to bring competition, supply diversification and high quality to the natural gas market.
The new spot natural gas market system will determine the natural gas prices for the day-ahead market. The system price will be set by matching offers from suppliers with corresponding bids from market players to develop a supply and demand equilibrium price. Participants will be able to trade at least 1,000 cubic meters of natural gas per day.
On July 27, EXIST began to publish natural gas transmission data through its online transparency platform. It also started to share transport nomination, virtual trade, capacity, reserve, actualization and stock amounts, on a daily basis. Previously, on April 1, EXIST launched online testing of its spot natural gas trade system on the energy stock exchange to improve the electronic system, before it goes officially online. Turkey aims to take concrete steps to utilize its geopolitical position near oil and gas-rich countries in the Middle East, Caspian and Central Asia to become an energy-trading hub.
Akkuyu Nuclear Power Plant begins construction
On Dec. 14, the Turkish Atomic Energy Authority (TAEK) granted the country's first nuclear power plant, Akkuyu Nuclear Power Plant's (NPP) project company, Akkuyu Nuclear, a "limited works permit" for the construction of the plant's second unit, Rosatom, Russia's state nuclear corporation company and major consortium partner for the plant, announced.
Receiving the permit is an important stage in the licensing of Akkuyu NPP second unit's construction, Rosatom's statement read.
On Sept. 10, Rosatom announced that a new construction contracting company joined the partners for the construction of the plant. According to the company's statement, the new participant company, Titan-2 Concern, is to act as a contractor for the Atomstroyexport (ASE) company – an engineering division of Rosatom.
"Cooperation with Titan-2 Concern for the Akkuyu NPP is the next step in the company's strategy to have reliable partners for the construction and assembly at all construction facilities of ASE's engineering division," Valery Limarenko, head of ASE Company and the Engineering Division of Rosatom State Corporation, said.
The NPP was also granted an electricity generation license for a period of 49 years from the Turkish Energy Market Regulatory Authority (EMRA) on June 15.
Erdogan stated in early December that the construction of Turkey's first nuclear plant was on schedule and that the second would be built in Sinop in the Black Sea province, while a third nuclear plant was planned for construction in the northwestern Thrace region.
Seismic vessels and drilling operations
Turkey purchased a second drilling vessel to explore domestic oil and gas reserves in order to become more energy independent.
Turkey's first drilling vessel, Fatih, arrived near the city of Antalya on late Wednesday, June 6 in order to start the country's first deep drilling project in the Mediterranean. Former Energy and Natural Resources Minister Berat Albayrak said on May 31 at an official sailing ceremony in the Kocaeli province that the vessel would conduct drilling at a depth of 2,600 meters in the Mediterranean, and hailed it as a historical step for Turkey.
On Dec. 8, the new Energy Minister Fatih Donmez announced a second drilling vessel that was purchased by Turkey was expected to arrive in the Mediterranean waters by the end of January 2019. The minister confirmed that Turkey's two seismic vessels, Barbaros Hayrettin Pasa and MTA Oruc Reis, were continuing seismic surveys in the Black Sea, and the Mediterranean, respectively.
Barbaros Hayrettin Pasa, Turkey's first seismic vessel, was bought from Norway in 2013, and has been conducting surveys in the Mediterranean since April 2017. MTA Oruc Reis was built by Turkish engineers in a local shipyard in Istanbul and has been in operation since late June 2017.
Donmez announced that Turkey started its first deep-sea drilling offshore Antalya on the Mediterranean coast on Oct. 30, while drilling in offshore Mersin started on Nov. 26. The minister also said the second drillship will come to Turkey in late January and start operations in the Mediterranean next year.
Salt Lake underground gas storage facility
On June 27, the World Bank and China-led Asian Infrastructure Investment Bank (AIIB) approved a total of $1.2 billion credit for Turkey's Salt Lake underground gas storage facility.
Former Energy Minister Albayrak said Turkey would gradually increase the storage capacity to reach 5.4 billion cubic meters before 2023. He added that 10 billion cubic meters of storage capacity would be reached with the expansion of the Silivri natural gas storage facility located west of Istanbul.
Turkey's Salt Lake gas storage facility located in the Sultanhani district in the province of Aksaray, 40 kilometers from the Salt Lake, was officially opened on Feb. 10, 2017. Its storage capacity is set to increase from 1 billion cubic meters to as much as 5 billion cubic meters per year.
The facility at full capacity will have 60 caverns by 2023. The launch of the second phase of the project will open an additional 48 caverns.
Floating liquefied natural gas unit
On Feb. 8, Turkey began operations of its second floating liquefied natural gas unit with 20 million cubic meters of send-out capacity per day. The FSRU docked at a port in Dörtyol, Hatay – a province in the Mediterranean region. The country aims to reduce dependency on pipeline gas through FSRUs, and therefore, these units are docked at ports close to regions with higher gas consumption.
Turkey's first FSRU was launched in Aliaga district of Aegean province of İzmir in December 2016 at a time when the country needed extra gas capacity to meet the increased consumption due to the very cold weather conditions at that time.
Source: Daily Sabah
SOCAR plans to buy EWE's Turkish energy business in first quarter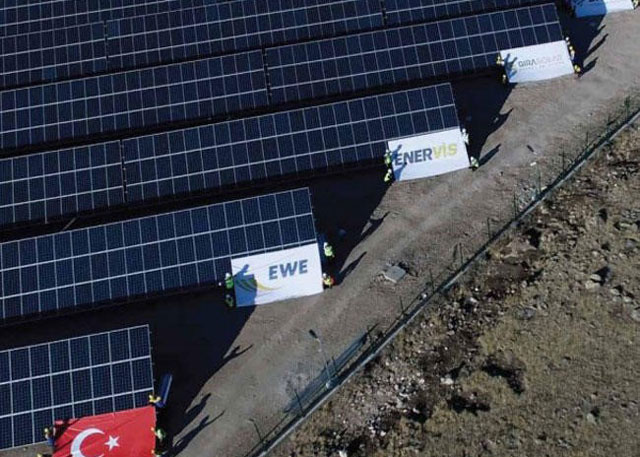 Azeri energy firm SOCAR is in advanced talks to acquire the energy business of Germany's EWE in Turkey by the first quarter of 2019, an official for SOCAR and two sources familiar with the deal have said.
State-owned SOCAR has a petrochemical plant and oil refinery in Turkey and has said it wanted to acquire gas distribution networks in 2019.
It aims to take up a fifth of the natural gas market in neighboring Turkey, where 54 billion cubic meters of gas were consumed last year.
"We expect the purchase to be completed in the first quarter, we can confirm this," an official from SOCAR's Turkish unit said, when asked by Reuters about a purchase of EWE's energy business in Turkey.
EWE's energy operation in Turkey includes Bursagaz and Kayserigaz, the gas distribution networks in the industrial cities of Bursa and Kayseri. It also includes the EWE Enerji and Enervis businesses, which are involved in energy trade and service, according to EWE's annual report.
"SOCAR Turkey's purchase of EWE's two natural gas distribution units has reached an advanced stage. EWE also received many other local offers. SOCAR emerged first among the offers," one of the sources with direct knowledge of the talks said.
The price has not yet been set, although talks were now being carried out by SOCAR and EWE exclusively, the source said, adding that the purchase could be expected in the first few months of 2019.
Source: Hurriyet Daily News
Massive ship-to-ship LNG transfer starts in Turkey
Turkey started one of the world's biggest ship-to-ship Liquified Natural Gas (LNG) transfers on Wednesday in the mediterranean port of Dortyol, Mehmet Tecimen, oil utilities regional director of Turkish Petroleum Pipeline Corporation (BOTAS) announced.
"This [BOTAS's Floating Storage Regasification Unit (FSRU) vessel anchored in Dortyol] is the largest FSRU ship in the world at 345 meters in length," Tecimen said during a press briefing.
In February 2018, Turkey launched this second FSRU with 20 million cubic meters of send-out capacity per day in the Dortyol port. The unit has 263,000 cubic meters of LNG storage capacity, the largest capacity worldwide.
Tecimen said the 315-meter-long Al Sadd vessel, which brings LNG from Qatar to the Dortyol terminal, has a capacity of 206,000 cubic meters.
Tecimen said that the two ships, which are the largest in their fields, will take two days to conduct the world's largest ship-to-ship LNG transfer operation in which natural gas converted from LNG will be injected into Turkey's natural gas pipeline system.
Turkey's first FSRU was launched in Aliaga, Izmir in December 2016 at a time when the country needed extra gas capacity to meet increased consumption due to the very cold weather conditions at that time.
The country aims to reduce dependency on pipeline gas through FSRUs, and therefore, these units dock at ports close to regions with higher gas demand.
Source: AA Energy
IEA Head: Turkey could export renewables to its region
Turkey could be an exporter of renewable energy technologies and its know-how to potential Middle Eastern, Caucasian and African markets if the country can successfully realize its Renewable Energy Resource Zones projects and increase its potential, according to executive director of International Energy Agency (IEA).
Turkey, with its limited domestic resources and dependency on expensive energy imports, strives to increase the share of renewables in its energy mix. The country launched an initiative, Renewable Energy Resource Zones, to increase investments in and electricity generation from the renewables. Last year, the country had tenders for 1,000 solar and 1,000 megawatts as a part of this initiative, of which the prices per megawatthour were $6.99 and $3.48, respectively.
IEA Executive Director Dr. Fatih Birol told Anadolu Agency (AA) in a recent interview that the model of Renewable Energy Resource Zones is perfect for utilizing Turkey's renewable potential, especially in solar and wind.
"The renewables are not only good for Turkey in terms of climate change targets but also in terms of energy security. Because the more Turkey has renewables in the mix, the less it will be dependent on imports which largely contribute to the country's current account deficit," he said.
"Also, the costs of renewables are falling and this could enable more investments," he said.
"That was actually one of my dreams that Turkey, while importing gas and oil from the Middle East, could export renewable energy technologies, know-how and investment to its region. Even though the Middle East has the highest solar potential in the world, the countries here do not have enough experience to utilize this potential," Birol explained. "Thus, I think Turkey could play a significant role in terms of exports to Middle East, Caucasian. Africa, too, could also be a very good export market for Turkey."
Birol said these steps in bolstering Turkey's renewables expansion are also helping the efforts to tackle climate change, in which the energy sector is the largest contributor to the emissions.
At U.N. Climate Change Conference (COP 21) in Paris, on Dec. 12, 2015, parties reached a landmark agreement to combat climate change and to accelerate and intensify the actions and investments needed for a sustainable low carbon future.
The Paris agreement aims to keep a global temperature rise this century below 2 degrees Celsius above pre-industrial levels and to maintain efforts to limit the temperature increase even further to 1.5 degrees Celsius.
Source: Daily Sabah
2019 Smart Metering and Digitalization Milestones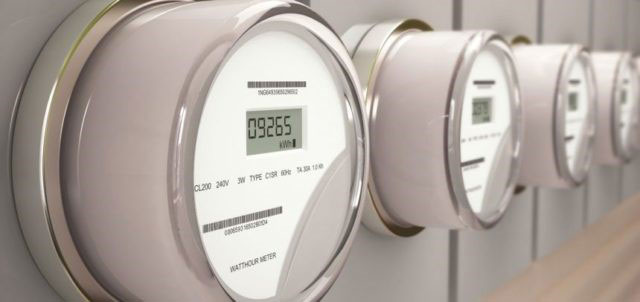 Utilities of all types are heading towards a data-driven future, and this continues to accelerate the immediate demand for communicating meters. As this digitalisation trend takes hold, the metering world is expected to hit some interesting milestones in 2019, according to IHS Markit.
In 2019:
Over 365 million electricity, gas and water meters will ship – that's 1 million new units every day.
46% of these will be communicating meters. Adoption is lowest in gas, but still reaches 25% of meters shipped.
Almost two-thirds of all communicating meters to ship in North America will have advanced metering infrastructure capabilities.
The global installed base of communicating meters already exceeds 700 million and is growing rapidly, meaning the focus now shifts to life beyond the meter.
More than just billing meters
The longest standing and best understood drivers for smart metering clearly center around billing and the labor saving on meter reads. Whilst many utilities champion the improved customer service benefits too, this is typically more as justification of spend rather than an actual return on investment for the utility.
This initial investment on the meter to cash technology already brings some additional benefits to both utility and customer – for example, it is estimated that average energy consumption drops by 10% per customer, simply by installing a smart meter and improving them with visibility of their usage.
However, there are an increasing number of new applications and measurable benefits from the smart meter data that could drive the next level of investment. This includes:
Energy efficiency
A growing focus on energy efficiency is clear across multiple industries for residential, commercial and industrial applications.
Legislation is a big driver, including the EU 2020 Energy strategy which requires a 20% increase in energy efficiency by 2020.
Many large commercial and industrial (C&I) companies have been working on this for several years in trying to improve, but also demonstrate, their efficiency. For example, Petroflow Energy Corporation recently published a paper with Intel to show its new data software solution had aided in reducing power consumption by 43%.
In a world focused on improving efficiency, the number can be measured through accurate and timely meter readings. It's clear that this application can be a huge driver for meter investment, especially in C&I sites.
Storm damage control
The ability to reduce damage caused by storms is becoming vital in regions such as the US. Storm frequency and severity are increasing and resulting in higher damage costs to utilities.
During the 2017 North hurricane season there were 23 named storms and hurricanes, with Hurricane Maria alone causing an estimated $90 billion in damage.
Utilities in some states are therefore investing in new technology specifically to decrease the cost of damage caused by storms, for instance, earlier this year Avangrid announced it will invest $500 million into smart meters throughout its service territories.
This is part of their larger investment into bolstering the utilities storm response capabilities. The smart metering data can be used to better map outages and build a richer picture of the live situation, helping to decrease outage times and restore power quicker.
Energy theft
Reducing energy lost to theft (or non-revenue water/gas) has long been a measured outcome for many advanced metering infrastructure systems, but is increasingly important.  The desire for cheaper energy leads to more (and creative) methods of tampering and has led to some countries implementing rigorous testing of meters before installation.
In India, an electricity meter is required to go through 40 different tampering test methods before being deemed suitable for deployment. However, this most effective permanent solution for reducing energy theft relies on monitoring of frequently provided meter data to analyse any changes.
Most vendors have created software that will alert if there is a change in consumption behaviour (e.g. sudden reduction in usage, a period of no reading) and suggest further investigation. In times of scarcity of energy supply, such revenue protection for utilities will become even more important.
All of these future applications will make greater use of the data produced by the initial hardware investment, both for meters and their communication networks. Utilities are starting to spend across all four pillars of IoT – Connect, Collect, Compute and Create (for more detail read our previous insight) as they take advantage of the full solution. In billing-related AMI alone, over $75 billion will be spent on electric and water advanced metering infrastructure solutions from 2016 to 2023.
How does that impact decision making now?
Whilst all of these factors may change the pace of adoption for smart metering, the short-term impact on decision making for advanced metering infrastructure does not drastically change.  Meter-to-cash is still driving the main need for connectivity within smart metering; and this will remain the case for the foreseeable future.
Current decision-making processes surrounding IoT in smart utilities focus around the cost of communication technologies, rather than the technical benefits. The total cost of ownership can be impacted by five main areas:
Predetermined factors,
Hardware costs,
Operational costs,
Data management costs,
Provision costs.
Predetermined factors include the environment, the population density, and legislation; these are factors that cannot be changed by the utility. For example, many EU smart meter rollouts are legislated to be complete around 2020-2021, forcing the cost considerations towards those technologies that are achievable more quickly, utilities have less time to wait for new/better solutions to develop.  There are various parameters to consider making a deployment cost-effective, including networking.
Beyond predetermined factors, the cost of ownership considerations become more unique to the individual utility and the application they wish to implement. The choice of communication technologies impacts the remaining four factors and creates the variation in the total cost of ownership.
In smart metering at least, that means there will be no clear solution that 'wins' the market – both in 2019 and beyond. As the data below shows, no single technology dominates in meter hardware shipments from 2017 to 2024.
In the long-term, investment into AMI solutions and their communication networks will increasingly consider the additional ROIs and data uses. Applications such as: Energy efficiency, storm damage control, and energy theft, should become a bigger part of the decision-making process as a result.
However, in the short-term, it seems that 2019 will show no signs of concern for overall meter adoption as AMI further becomes a leading IoT solution for utilities.
Source: Smart Energy
Blockchain and energy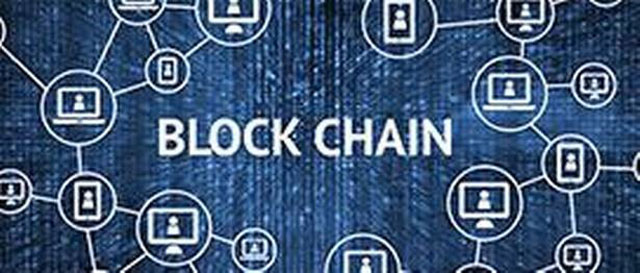 Blockchain's potential in bringing efficiency and reliability into the value chains of various industries, power sector being one of them, is still evolving.
A World Economic Survey suggests that 10 per cent of the world's GDP could be stored on blockchain by 2027. Large investments into blockchain are underway.
The evolution towards a smarter grid is the most comprehensive and disruptive development to confront the energy industry since mass electricity distribution was first introduced more than a century ago.
To achieve the government's ambitious targets for renewables, there is need for grid integration solutions that allow integration of renewable energy sources with the grid. Since one-way flows are evolving into multi-directional flows of energy and digital information, the resulting complexity requires a new, integrated and secure approach to delivering the right information technology solutions. Here lie potential applications for blockchain technologies. Blockchain offers an efficient, secure and possibly cost-effective way to manage transactions via a decentralized tamper proof ledger system.
For example, blockchain technology can be used to create transactive energy platforms enabling secure peer-to-peer (P2P) trading of power within communities. LO3 Energy and Siemens have collaborated on the Brooklyn Microgrid Project which empowers residents to produce via rooftop solar, transact via the platform and consume as needed. Such P2P transactions are cost efficient and secure.
The blockchain ledger system enables smart contracts with self-executing checks and balances based on encryption keys when the necessary conditions are fulfilled. The private key, secret with the user and the public key used for transaction validation must be married to complete transactions. This makes the ledger virtually un-hackable.
The smart meter infrastructure can be one potential application. The roll out of smart metering in India for reducing AT&C losses and increasing efficiency also increases the vulnerability of the electrical grid, which could lead to attacks by hackers.
Here, there may be potential for a good fit between blockchain and smart metering. Blockchain has in built security within the protocol and network, at every node without a single point of failure. Hence, the private keys can be stored securely inside smart meters and will be needed for transmitting sensitive information.
The public key will represent the ID of the meter. To hack this, one will have to decrypt all connected meters simultaneously using a massive amount of computing power which would be close to impossible.
E-mobility is another domain where blockchain can act as an enabler. But scarcity of charging infrastructure is a major challenge. Leveraging blockchain smart contracts can facilitate a decentralized economic model through secure P2P transactions between private charging stations and vehicle owners.
On the transmission and distribution side, blockchain can facilitate central monitoring and control systems to form "Virtual Power Plants" (VPP). With increased transparency and immutability, VPPs can enhance grid security, process efficiency and lead time reduction for energy transactions.
Of course, while the governance model of blockchain is yet to be established since the technology is evolving, in the long run, blockchain has the potential to change the landscape of the Indian energy.
Source: Business Line
Enel's Plains Wind Farms Now Operational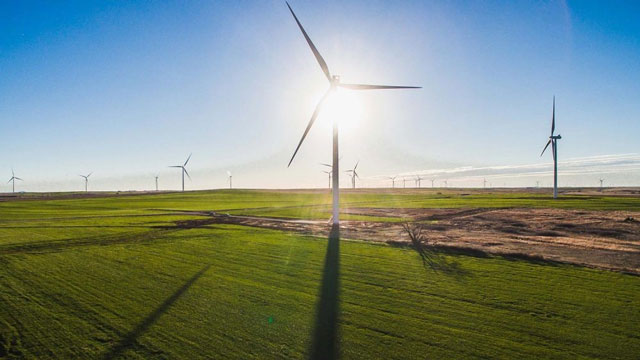 Two wind farms totaling 620 MW and secured by long-term power purchase agreements with major companies are now operational in Kansas and Nebraska.
Enel Green Power North America reported that the two projects will generate about a combined 2,600 GWh annually. Those are the 320-MW Rattlesnake Creek wind farm, Enel's first facility in Nebraska, and the 300-MW Diamond Vista farm in Kansas.
"With the completion of Rattlesnake Creek and Diamond Vista, we have now added more than 800 MW of new wind capacity in 2018 in the US, strengthening our growth in the country and confirming our position as partner of choice for commercial and industrial customers," Antonio Cammisecra, head of Enel Green Power, said in a statement. "These projects further demonstrate our ability to develop customized solutions that best meet the renewable energy needs of our customers."
The $430 million Rattlesnake Creek wind farm is located in Dixon County, Nebraska. It is fully contracted with long-term power purchase agreements, initially with Adobe through 2028 and also Facebook will gradually buy the wind farm's full output by 2029. The agreement includes 100 percent of the energy that Facebook will use to power its data center in Papillion.
The $400 million Diamond Vista wind farm, located in Marion and Dickinson Counties, Kansas, is supported by three separate long-term power purchase agreements. The electricity and renewable energy credits from a 100 MW portion of the wind farm will be sold to global manufacturing company Kohler Co. to supply 100 percent of the annual electricity needed to power the company's US and Canadian operations, including its 85 manufacturing facilities, offices and warehouses.
Additionally, the output and renewable energy credits from another 100 MW portion of the facility will be sold to City Utilities of Springfield, and those from an 84 MW portion to Tri-County Electric Cooperative of Oklahoma. Rattlesnake Creek was initially developed by a subsidiary of Tradewind Energy. It uses Acciona turbines and interconnects with the 230-kV transmission line owned by the Nebraska Public Power District.
Diamond Vista also was developed by Tradewind and uses Acciona turbines. It connects with the 230-kV Union Ridge substation. Enel Green Power now has more than 830 MW of renewable energy capacity in North American and 2.6 GW globally.
Source: Renewable Energy World
A long-awaited battery that would cut electric-vehicle costs may finally be close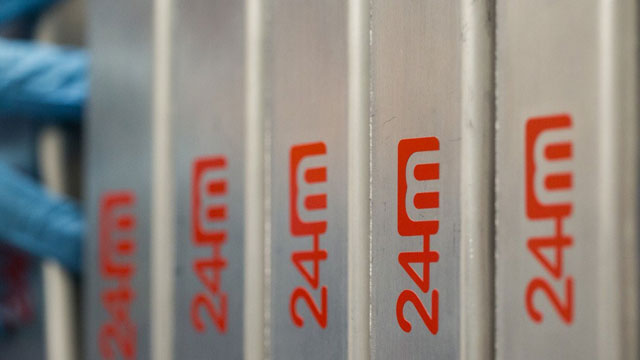 In 2010, a pair of MIT materials scientists helped launch 24M, promising to deliver cheaper, better batteries by stripping out inactive materials in the electrodes.
Eight years later, you still can't buy the startup's products. But in an interview last week, chief executive Rick Feldt said the "semisolid" lithium-ion batteries built in the company's pilot lab have leapfrogged those on the market today in terms of energy density. 24M will begin working with an industrial partner next year to develop a small commercial plant and hopes to deliver its first products in 2020—five years past the company's original time line.
Higher energy density means batteries cost less, weigh less, and last longer, promising electric vehicles without the sticker shock or range anxiety, or phones that don't demand an extra battery pack to get through the day.
On Monday, the company will announce it has raised nearly $22 million in funding, which it will invest in the manufacturing facility and in research efforts to boost energy density further. Two Japanese companies led the round: the ceramics and electronics giant Kyocera Group and Itochu, a textiles and trading business.
The initial target market for the batteries is electric vehicles, but the company has also highlighted the potential for its technology to improve grid energy storage
24M aims to simplify the design of the lithium-ion battery. In standard versions like the ones in a Tesla vehicle, the electrodes that carry current into and out of a cell are arranged as a series of layers and then wound together into what's known as a jelly roll. By using different materials, 24M can cast electrodes that are four to five times thicker, and immediately pair those anodes and cathodes together in a cell.
This approach avoids a number of steps in the manufacturing process and significantly cuts down the need for inactive materials like copper, aluminum, and plastics. This, in turn, reduces costs and energy needs, and ensures that more of the electrodes themselves are dedicated to the core task of storing energy.
The lab-scale version of 24M's batteries have an energy density between 280 and 300 watt-hours per kilogram (Wh/kg). That exceeds the roughly 250 Wh/kg of most top-end batteries now on the market.
The company is also working on a different technical path that could create lithium-ion batteries capable of reaching energy densities close to 500 Wh/kg. The company says they've already demonstrated that densities above 350 Wh/kg are feasible using this approach in the lab. But that relies on a very thick separator between the electrodes that would need to be scaled down to work on a commercial level.
Many other companies and researchers are aggressively pursuing different paths to higher energy density, including alternative electrode chemistries and solid electrolytes
It's still far from clear which companies and standards will ultimately win the prolonged race to higher density, but those that do could dominate massive and growing markets for powering gadgets, grids, vehicles, and someday even planes.
Source: MIT Technology Review
REPORT OF THE WEEK
Department of Energy released its Year in Review document, highlighting notable 2018 achievements made throughout the DOE enterprise.
In a message to Department staff, Secretary Perry wrote: "Thanks to remarkable innovation in our National Laboratories and across the enterprise, it was a spectacular year for DOE and its mission," said Secretary Perry.  "In 2018, America reclaimed the distinction of having the world's two fastest supercomputers, the United States has become the world's leading producer of oil as well as natural gas -- exporting our LNG to 32 countries on five continents -- and we remain a world leader in using energy more cleanly and more efficiently. From fossil fuels to nuclear, wind and solar to hydro and battery storage, our 'all-of-the-above' strategy is advancing our energy security, propelling our prosperity, and strengthening our national security."
Please click here to read the full report.