Turkey's Wind Energy Capacity to Reach 8 GW in 2019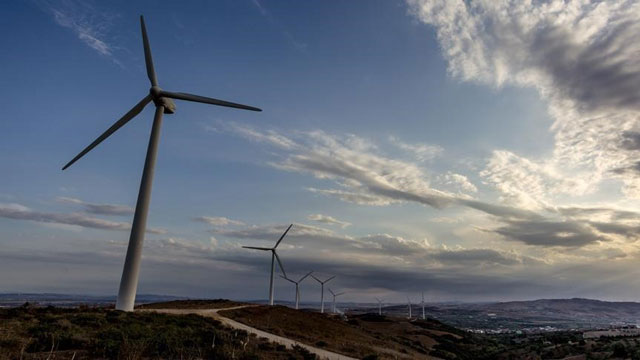 Turkey's installed capacity is expected to have additional 600 MW in 2019
Turkish wind energy installed capacity is expected to reach 8 gigawatts with an addition of 600 megawatts (MW) in 2019, Turkish Wind Energy Association (TUREB) head said on Friday.
Speaking to Anadolu Agency in an interview, TUREB President Mustafa Serdar Ataseven said Turkey's wind energy installed capacity was boosted last year despite the financial difficulties that beset the country, while adding that there is potential to increase this capacity further this year.
Although the association has not yet released wind energy data, investor data furnished from TUREB shows that Turkey's wind energy is due to be around 7,400 megawatts by the end of 2018.
Ataseven said 2018 was a year for preparation, installation and construction of new wind projects that had been licensed in 2017.
He said that despite Turkey's economic challenges in 2018, the Renewable Energy Resource Zone Project (YEKA) 1 announced new wind energy zones on Sept. 29.
YEKA 1 wind energy projects have been assigned in Turkey's Marmara region - 406 MW in Kirklareli and 294 MW in Edirne. In addition, 160 MW and 90 MW will be located separately in Sivas with 50 MW set for construction in Eskisehir.
The pre-licenses for these YEKA wind projects will be finalized by the end of this year, with plans to become operational in three years time.
He noted that secondary wind potential areas, not previously awarded in tenders, would also come into play in the future.
Wind energy pre-licenses of 2,130 megawatts were finalized over a five-day period starting on Dec. 25. These pre-license tenders were issued to 32 different projects in four regions throughout Turkey.
Based on the success of Turkey's first YEKA, which launched the wind energy tenders in Turkey, Ataseven disclosed that construction would start for a wind turbine factory in the Aegean region to meet growing domestic and international demand.
A Siemens Gamesa - Turkerler - Kalyon consortium won the first 1,000-megawatt wind tender offered by Turkey's Renewable Energy Resources Zone Project in August 2017.
The tender stipulated that the winning consortium would construct a wind turbine factory in Turkey in the following 21 months, following the signing of the agreement.
Source: AA
Turkey's Electricity Consumption in 2018 up by 0.75 pct
Country's power consumption was 292.17 billion kilowatt-hours in 2018 compared to 289.97 billion kilowatt-hours in 2017
Turkey's electricity consumption increased by 0.75 percent in 2018 compared to 2017, according to Turkey's Energy and Natural Resources Ministry on Wednesday.
The country's power consumption was 292.17 billion kilowatt-hours in 2018 compared to 289.97 billion kilowatt-hours in 2017.
Turkey produced 293.78 gigawatt-hours of electricity in 2018 -- a production increase of 1.11 percent, up from 290.55 gigawatt-hours in 2017.
Turkey's electricity imports from neighboring countries decreased by 9.64 percent and reached 2.46 billion kilowatt-hours compared to 2.72 billion kilowatt-hours in 2017.
In addition, the country's electricity exports to neighboring countries decreased by 6.96 percent to 3.07 billion kilowatt-hours of electricity. Electricity exports in 2017 amounted to 3.30 billion kilowatt-hours.
Turkey's total installed power capacity was 85.2 thousand megawatts by the end of 2017 and is estimated to be around 88.50 thousand megawatts by the end of 2018.
According to official figures, the installed capacity of the country reached 88.34 thousand megawatts by the end of November. However, the energy ministry has yet to release data of the installed capacity for the month of December or for 2018 in total.
Goal: More Renewable Energy
In 2017, Turkey produced 37 percent of its electricity from natural gas and 33 percent from coal. However, the country aims to increase the share of renewable energy in its production mix.
In line with this goal, Energy and Natural Resources Ministry is continuing with its Renewable Energy Resource Zone Projects (YEKA).
A Siemens Gamesa-Turkerler-Kalyon consortium won the first 1,000-megawatt wind tender offered by YEKA in August 2017. The tender stipulated that the winning consortium would construct a wind turbine factory in Turkey over the 21 months starting from the signing of the agreement.
The second YEKA for wind projects was announced in November 2018 with a deadline for applications set for March 7, 2019.
Furthermore, three solar YEKA tenders will be held with a cumulative capacity of 1,000 megawatts (MW) for three locations in Turkey, namely Sanliurfa, Hatay and Nigde provinces, with 500 MW, 200 MW and 300 MW of capacity, respectively.
The ceiling price per kilowatt-hour has been set at $6.50 and the deadline for bid submissions is by 12.00 noon local time on Jan. 31, 2019.
Turkey held a 1,000-megawatt solar Renewable Energy Resource Zones (YEKA) tender in 2017 with a winning bid of $6.99 for one megawatt-hour and $3.48 for 1,000-megawatts.
Source: AA
2019 – The Year Ahead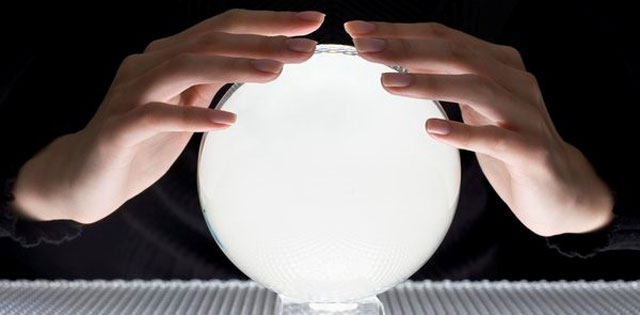 A new year brings with it a sense of renewal and opportunity, a feeling that anything is possible and that the trails and tribulations of the year passed are just that – in the past. Along with this sense of opportunity is a feeling of anticipation that better things are just around the corner. We spoke with a number of industry experts to get some of their insights into what 2019 may deliver. Here are some of their predictions for the year ahead:
Frauke Thies, executive director, smartEn
Generally I would say customer centricity and consumers playing a new role. If we look specifically at the year 2019 it will be the year when hopefully Europe has adopted its clean energy package, meaning we will see the implementation of a new market design and if that goes well, then we will finally see an overhaul in the change of incentive structures for system operators. We will hopefully see markets opening to decentralised resources, not just centralised generation but actually allowing storage and demand response. We will hopefully also see a framework for service providers to enter the system with fair conditions.
Phil Beecher, president & chief executive officer, Wi-SUN Alliance
We're going to see far more standards based on interoperable technology. WiSUN has been supporting the idea of multi-service networks. So you don't have a network just for smart metering or just for street lights; the network technology should be there for everything and you have different applications running on that platform.
Another thing that will happen in 2019 is going to be the integration of distribution automation with smart metering, an increase in edge computing in order to integrate renewables onto the grid and all of this relies on flexible communication.
Alexander Lewis-Jones, product manager, EV, Delta-ee
There is going to be increased consolidation. The trend of big utilities and oil companies getting in on the act. We have seen the likes of Total, Shell and BP doing so in various countries across the world. That's an exciting trend.
There will be increased partnerships as well. So we may see an EDF or EON partnering with various charging partners in their countries. Looking at the new technology front, we need to start looking at others coming into play. Wireless technology is something that we seem to think is a long way off, but actually I think there will be a lot of innovative projects coming in 2019 that will focus on wireless, which will drive a lot of hype around that as well.
Sandra Trittin, co-founder and head of business development and marketing, Tiko Energy Solutions
I see two topics coming up. One is the topic of e-mobility. Electric cars are increasingly coming into the market, followed by the need for charging stations; and then it's about how to balance the grid with all the charging stations and the cars being connected.
The other topic is security. We interconnect everything – we connect batteries, wind and solar farms and cars – but how do we connect it in a secure way? The topic of security will be, and has to be, more important for next year.
What we are seeing now and next year as well is more and more women coming into the industry, especially in leadership positions.
Source: Smart Energy
Ofgem Slaps Economy Energy with Ban Over Poor Service
Ofgem has banned Economy Energy from taking on new customers until it resolves its customer service issues.
The provisional order against the supplier also bans it from requesting one-off payments and increasing direct debits.
The ban will initially remain in place for up to three months in order for Economy Energy to take steps to:
Improve and expand its customer contact procedures via email and webchat
Address its billing and payment failures
Issue customer refunds in a timely manner
If Economy Energy fails to make improvements within three months, Ofgem can confirm the provisional order to extend the ban.
Ultimately, if the supplier fails to improve, Ofgem can take steps to revoke its licence.
Ofgem has taken action due to the decline in the standards of Economy Energy's customer service, complaints handling processes and standards, and billing and payment procedures.
Anthony Pygram, director of conduct and enforcement, said: "Ofgem is taking action to protect customers from suffering more harm from the unacceptable level of customer service provided by Economy Energy. We expect the supplier to take immediate action to rectify its failings or face having its ban extended.
"All suppliers are required to treat their customers fairly. Where they do not, Ofgem will take the necessary steps to ensure suppliers change their behaviour and to prevent further harm to customers."
Source: Smart Energy
Lithium-ion battery to help power a 200-room hotel in Scotland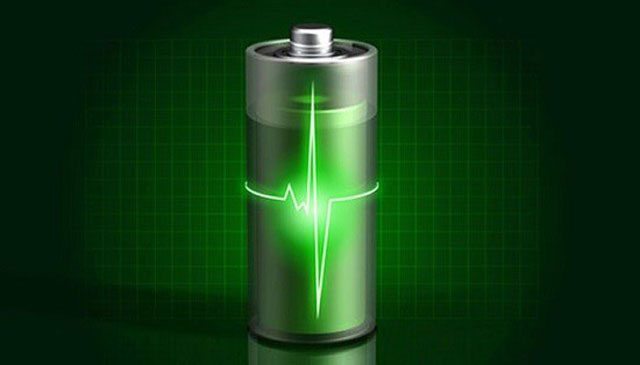 A hotel in Scotland has started to use a lithium-ion battery to help power its operations.
The Edinburgh Park hotel, a 200-room Premier Inn in Edinburgh, is trialing the 100-kilowatt battery with the aim of better managing its energy consumption.
Major energy company E.ON supplied and installed the battery technology. In a statement Friday, the firm said the Edinburgh site was chosen to trial the battery "in part because Scotland is a large producer of renewable power, such as wind power, which can be prone to volatility."
The Premier Inn brand is owned by hospitality giant Whitbread. Other Whitbread brands include Beefeater and Brewers Fayre.
E.ON added that the installation was expected to save the hotel £20,000 ($25,345) in energy savings annually and that if it proved to be successful the trial could be extended to other Premier Inn sites.
"By adding the flexibility of battery storage we can help Whitbread to upgrade to the full-board option of drawing electricity from the grid when prices are low, storing that energy for use at peak times and having the ability to sell it back to the grid to help balance supply and demand on the network," Richard Oakley, E.ON's customer accounts director, said in a statement Friday.
According to the Scottish government, Scotland is home to 25 percent of Europe's offshore wind resources. More broadly, there are more than 58,000 jobs in Scotland's low carbon and renewable energy economy.
Source: CNBC
US Sees Spike in Carbon Emissions in 2018: Report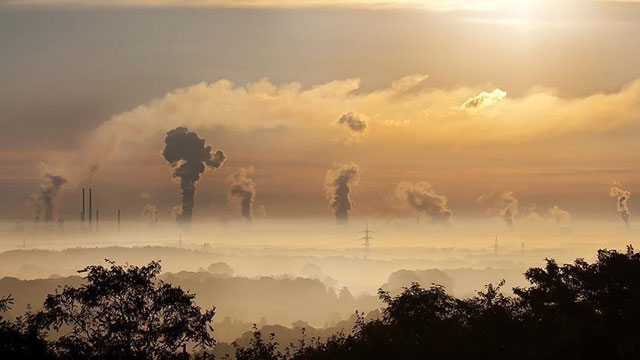 Increase of 3.4 percent largest in eight years, despite decline in coal consumption
WASHINGTON
The United States saw a large spike in carbon dioxide emissions in 2018, an independent economic research firm said Tuesday.
CO2 emissions in the U.S. rose by 3.4 percent following three years of decline -- the largest increase in the past eight years and the second largest in the past two decades, Rhodium Group said in a report.
The report only offered estimates for energy consumption, but a report published by the Global Carbon Project offered data showing a similar rise in U.S. carbon emissions.
Last year's increase occurred even though coal consumption in the U.S. was down and a record number of coal-fired power plants were retired, according to Rhodium Group's report. In coal's place, natural gas filled in and made up the majority of energy consumption, resulting in a 1.9 percent increase in emissions in the power sector.
The Rhodium Group predicted that if the country's trajectory remains the same, it will not meet its commitments under the Paris Agreement on climate change.
The report said in order for the U.S. to reach those commitments, which equate to a 26-28 percent reduction in carbon emissions from 2005 levels by 2025, the country will need to "reduce energy-related CO2 emissions by 2.6 percent on average over the next seven years — and faster if declines in other gasses do not keep pace".
However, this may not matter for the U.S. since President Donald Trump announced he would be pulling out of the agreement in 2020.
Trump set off a new policy on the environment by ending a number of federal environmental protections.
The report noted that researchers do not expect a similarly large increase in carbon emissions for 2019 but emphasized emission reduction challenges facing the U.S.
Source: AA
REPORT OF THE WEEK
Intelligent energy management thanks to high-tech electric meters
SmartMeters to use algorithms to analyze electricity consumption
Using innovative electric meters and smart algorithms, Fraunhofer researchers want to revolutionize energy management in the future. In cooperation with their partners, they have developed a method that breaks down total energy consumption appliance by appliance using a single, high-tech electric meter. A prototype will be exhibited at BAU 2017, and is set to go on sale next summer.
• Algorithms can identify individual devices within total energy consumption
• Only one energy meter needed for 20 or more consumer devices
• Potential energy saving of over 12 percent
Please click here to read the full report.