Turkey Adds 4 GW of New Capacity in 2018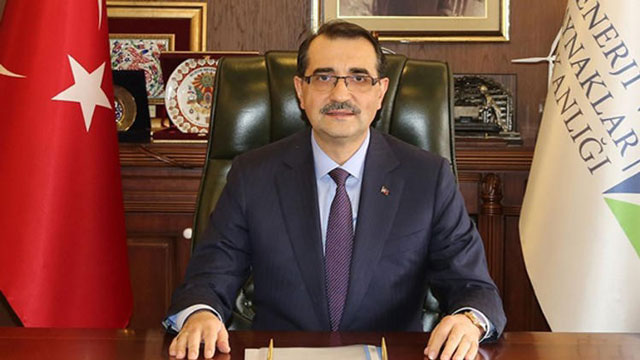 Turkey's Energy and Natural Resources Minister Fatih Donmez announced that Turkey has put 4,025 megawatts of installed capacity of which 93 percent came from renewables and domestic resources in 2018.
Solar resources made the biggest contribution to the additional capacity in 2018 with 1,642 megawatts.
Hydro power plants followed the solar resources with 889,9 megawatts while 509,4 megawatts of installed capacity came from wind plants.
The lignite power plants create 331 megawatts and natural gas plants 271,3 megawatts of installed capacity last year.
The capacity of the geothermal resources stood at 218,8 megawatts and biomass plants contributed with 139 megawatts to Turkey's installed capacity in 2018.
Additionally, imported coal plants created 24 megawatts.
Thus, the share of solar power plants in the addional capacity in 2018 was 40,8 percent followed by hydro plants with 22,1 percent.
The wind resources had 12,7 percent and the lignite 8,2 percent.
The natural gas power plants had a share of 6,7 percent while the geothermal plants 5,4 percent, biomass plants 3,5 and imported coal 0,6 percent.
Source: AA
Turkey Expects $800 Million Solar Investment in 2018
Solar energy sector is expected to witness 950 megawatts of new installed capacity and $800 million investment in 2019, head of International Solar Energy Society Turkey Section, Kutay Kaleli said.
Kaleli explained that Turkish companies have gained experience in engineering and the construction business.
Thus, he said, solar energy business world have started to work not only in the Middle East and Africa but also in Europe and Eurasia.
He said that the sector took permissions for 600 megawatts of licensed solar capacity of which only 50 megawatts became operational.
"Around 100 megawatts of this capacity was cancelled and there is a remaining 450 megawatts. We expect that 200 megawatts of this amount to be operational in 2019 along with 350 megawatts of unlicensed capacity," Kaleli said.
He continued explaining that there is a great potential in rooftops.
"The Far East determines the cell prices and the price drops reduce solar panel and also investment costs. We expect further drop in the prices," Kaleli pointed out.
In Turkey, 15 percent of total solar capacity is at the rooftops and there is a potential for establishing 400 megawatts more at the rooftops in 2019.
"Thus, we foresee that the growing solar sector in Turkey is to witness around $800 million investment and creation of 950 megawatts of new installed capacity," Kaleli concluded.
Source: AA
Blockchain to Shape New Trends in Energy Trading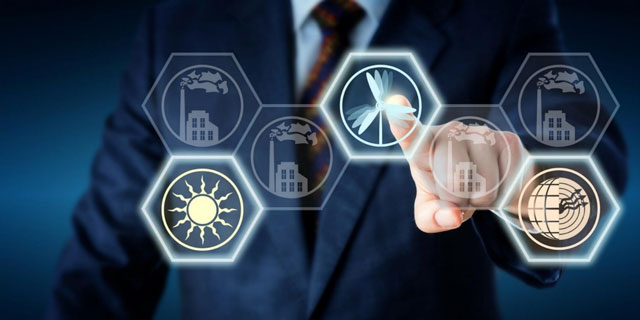 The Distributed Energy: Impact of Blockchain on Energy Trading report highlights the impact of prosumerism and distributed resources on the energy transaction landscape.
The recent trends in the energy industry such as the rise in prosumerism and increasing deployment of smart meters have resulted in better data analytics, storage and communication solutions to the energy industry.
According to a new report conducted by Frost & Sullivan, these factors have enabled the conventional end users to take part in energy transactions in the form of supporting the grid during peak hours and helping maintain the stability.
This highly distributed energy scenario has its challenges in the form of monitoring and controlling every energy transaction made. These challenges call for better solutions to keep track of the energy exported into the grid and also in helping the transacting bodies reach consensus regarding the amount of power exported.
Blockchain is a distributed, digital data ledger that enables the storage of digital transaction in a secure and highly transparent manner. As each transaction is visible, and each transaction or block is linked to the previous transaction or block, the chain provides clear information about the transactions, including the times at which they occurred. Each block is entered only if a particular set of user defined conditions are met.
Adoption of blockchain in energy sector has potential to empower the end user with better visibility over the transaction and help them understand the revenue generation model. This is expected to encourage the participation of more prosumers, enabling a highly distributed energy scenario in a more controlled and secure manner.
Source: Smart Energy
India Plans 500 GW Renewables by 2030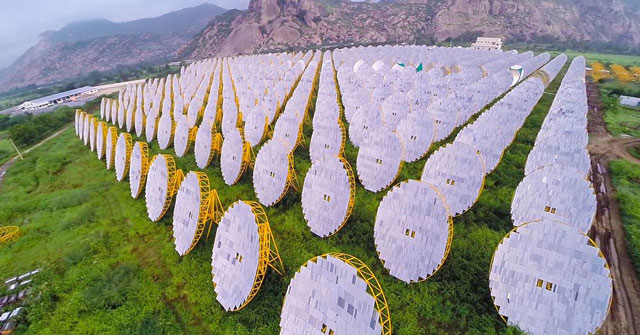 India, the country which aims to boost its renewable energy potential, plans 500 gigawatts of renewable energy capacity by 2030.
A high-ranking official at the Ministry of New and Renewable Energy (MNRE) recently stated that India will target an installed capacity of 500 gigawatts across all renewable energy technologies by 2030. The installed capacity target for the overall power sector is 850 gigawatts by the same year. This translates in a share of around 59% for renewable energy technologies in the installed capacity base, up from the current 22 percent.
The share could very well inch slightly higher if the Indian government classifies large hydro power projects as renewable energy projects. At present, hydro power projects with installed capacity of more than 25 megawatts are not considered as renewable energy projects in India.
The Standing Committee on Energy of the Indian national legislature has strongly recommended this classification. According to a recent report ssued by the committee, the matter is currently being discussed by an inter-ministerial group.
If all hydro power projects are indeed reclassified as renewable energy projects, the total renewable energy capacity would likely go up to 575 gigawatts by the end of the next decade, translating into a share of almost 72 percent of the total installed capacity base.
The 500 gigawatt target has been divided into 350 gigawatts of solar, 140 gigawatts of wind, and 10 gigawatts of other technologies. This medium-term target has a crucial short-term milestone in 2022. India plans to have 100 gigawatts solar, 60 gigawatts of wind, and 15 gigawatts of other renewable energy capacity operational by 31 March 2022. Auctions to ensure that this target is met on time shall be concluded by 31 March 2020.
The balance of 325 gigawatts renewable energy capacity will be auctioned in the eight years between 2020 and 2028. This will include the auction of 250 gigawatts of solar, 70 gigawatts of wind, and 5 gigawatts of other renewable energy technologies. The wind energy capacity would also likely include 30 gigawatts of offshore wind energy capacity. India will thus, auction 30 gigawatts of solar power and 10 gigawatts of wind energy capacity every year during the eight years.
Source: Clean Technica
President Trump Can Not Stop U.S. Coal Plants From Retiring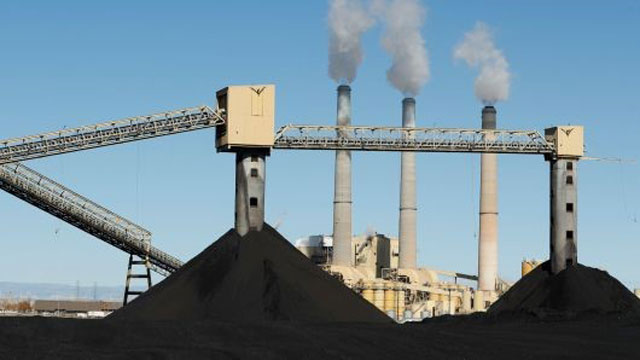 More U.S. coal-fired power plants were shut in President Donald Trump's first two years than were retired in the whole of Barack Obama's first term, despite the Republican's efforts to prop up the industry to keep a campaign promise to coal-mining states.
In total, more than 23,400 megawatts (MW) of coal-fired generation were shut in 2017-2018 versus 14,900 MW in 2009-2012, according to data from Reuters and the U.S. Energy Information Administration (EIA).
Trump has tried to roll back rules on climate change and the environment adopted during the Obama administration to fulfill pledges to voters in states like West Virginia and Wyoming.
But the second highest year for coal shutdowns was in Trump's second year, 2018, at around 14,500 megawatts, following a peak at about 17,700 megawatts in 2015 under Obama.
One megawatt can power about 1,000 U.S. homes.
The number of U.S. coal plants has continued to decline every year since coal capacity peaked at just over 317,400 MW in 2011, and is expected to keep falling as consumers demand power from cleaner and less expensive sources of energy.
Cheap natural gas and the rising use of renewable power like solar and wind have kept electric prices relatively low for years, making it uneconomic for generators to keep investing in older coal and nuclear plants.
Generators said they plan to shut around 8,422 MW of coal-fired power and 1,500 MW of nuclear in 2019, while adding 10,900 MW of wind, 8,200 MW of solar and 7,500 MW of gas, according to Reuters and EIA data.
The predictions come from estimates compiled by Thomson Reuters and U.S. Energy Information Administration data.
Source: Reuters
Cyber Threats Continue Limiting IoT and 5G Adoption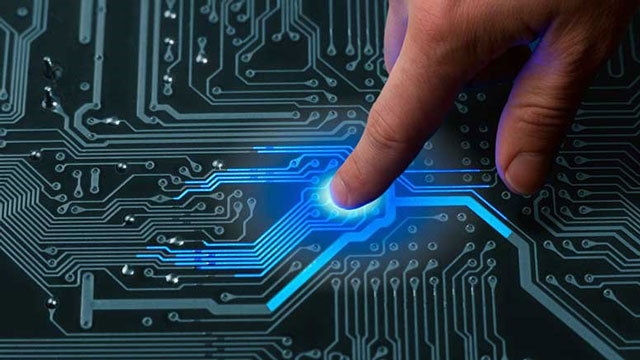 According to a new study conducted by international legal practice Osborne Clark, concerns regarding security, as well as data protection and privacy in relation to GDPR regulations are slowing the adoption of Internet of Things (IoT) and 5G networks.
More than 60 percent of all businesses across 11 countries say cybersecurity threats are very or extremely likely to lead to avoiding greater connectivity.
64 percent of respondents cite data protection concerns are potential barriers to IoT adoption.
Almost 74 percent of the respondents say data security and privacy concerns is hindering IoT and the adoption of 5G networks in the energy sector.
88 percent states that the energy industry is most likely to recognise the commercial and strategic importance of 5G over the next five years.
Ashley Hurst, a partner at Osborne Clarke, said: "There is understandable hesitancy around privacy and security issues given the potential consequences of cyber-attack for energy companies but there is a real danger in falling behind the curve for those that don't take advantage of greater connectivity."
"Aside from staying ahead of the game, technically, by using appropriate software and encryption, energy companies need to practice their crisis plans. They need to be able to clearly articulate their data flows and how their IT systems talk to each other so that decisions can be made quickly."
Source: Smart Energy
REPORT OF THE WEEK
Energy Prices and Costs in Europe
In January 2019 the European Commission published the third report on energy prices and costs in Europe. Published every two years, this most recent report finds that wholesale energy prices have fallen in recent years due to increasing competition on wholesale markets from greater amounts of renewable energy, improved interconnections and a more integrated internal electricity market.
The report also highlights how these lower supply costs, together with stable network tariffs, taxes and levies, enabled household electricity prices to fall in 2017 for the first time since 2008. However, the report also warns of the EU's ongoing high exposure to volatile and growing fossil fuel prices and notes that wholesale prices have started to rise again.
Please click here to read the full report.