Turkey's Electricity Consumption Down 2.16% in Jan '19
Turkey's electricity consumption decreased by 2.16 percent in January compared to the same month of 2018, according to Turkey's Energy and Natural Resources Ministry on Tuesday.
The country's power consumption reached 25.36 billion kilowatt-hours in January.
Turkey produced 25.47 gigawatt-hours of electricity in January 2019 - a production decrease of 2.07 percent compared to the same month of 2018.
Turkey produced 21.2 percent of January's electricity from natural gas power plants while 30 percent came from hydro plants and 20.09 percent from imported coal.
Local coal plants contributed 15.52 percent to electricity generation, wind plants constituted 8.59 percent and the remaining 4.6 percent of electricity production was generated from geothermal, fuel oil and biogas plants.
Turkey's electricity imports from neighboring countries decreased by 13.64 percent and reached 142.59 million kilowatt-hours compared to 165.12 million kilowatt-hours in January 2018.
In addition, the country's electricity exports to neighboring countries declined by 0.92 percent to 251.95 million kilowatt-hours of electricity from 254.29 million kilowatt-hours in January 2018.
Turkey's total installed power capacity reached 88.55 gigawatts by the end of 2018, according to official figures.
Source: AA
Turkey's Wind Energy Sector Grows 7.24 Percent in 2018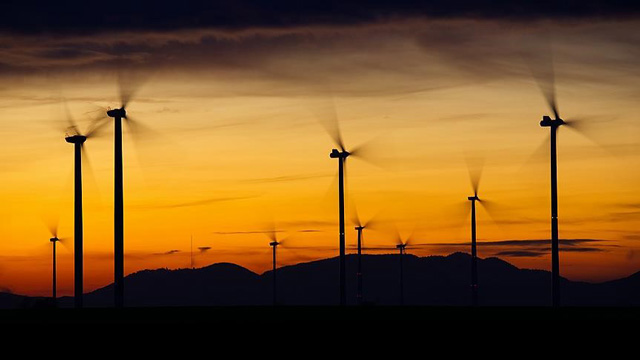 Turkey's wind energy sector invested $650 million and added 457 megawatts (MW) of installed capacity in 2018, according to Turkish Wind Energy Association's (TUREB) data.
Turkish Wind Energy Statistics Report 2019 showed that the total installed wind capacity of the country rose to 7,369 megawatts in 2018.
Turkey's wind energy sector grew by 7.24 percent last year, and the total number of wind energy projects reached to 180 in 2018 from 164 in 2017.
Turkey's total investment in wind energy sector reached $11 billion to date.
According to the TUREB's statistics, Polat Energy company ranked first in operational installed capacity with a total 566 MW as Demirer Energy came 2nd with 494 MW and Guris 3rd with 436 MW.
The data showed that Aegean region has the biggest number of operational wind energy power plants, with a share of 38.43 percent of total capacity, while Marmara region has 33.23 percent. Mediterranean region ranked third with 13.52 percent share, while Central Anatolian region has a 9.86 percent share.
Source: Turkish Wind Energy Association
Smart Utility Infrastructure Highlights from Distributech 2019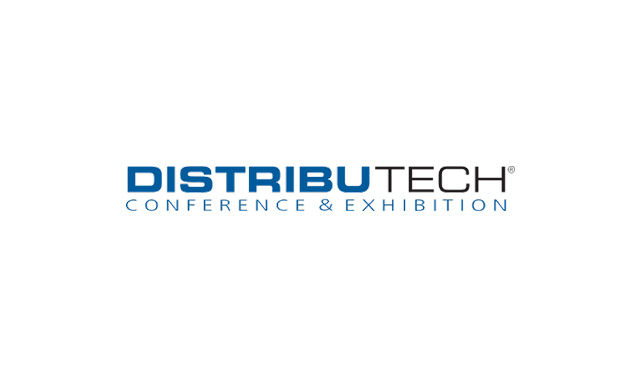 Distributech 2019 was held in New Orleans, Louisiana from February 5th – 7th where IHS Markit analysts David Green and Alex Kaplan attended the event to cover the latest industry developments and technology trends.
Tuesday's opening ceremony kicked the conference off with a clear focus on environmental challenges – with the week following the recent polar vortex that took the United States mid-west by storm, another reason to throw attention to the connection between climate change and growing grid-reliability concerns.
However, it was keynote speaker Paul Hinnenkamp, Executive Vice President & COO of Entergy who really cemented such a theme for the entire show. He lamented on the tragic Hurricane Katrina, which most famously impacted the very city of New Orleans, to highlight the key role of technology in enabling utilities to not only address a new era of environmental and security challenges, but to change the utility "mentality", to shift "from supplier to partner."
Outage management and resolution therefore remained a key theme throughout the event, from hardware to software and from metering to the distribution grid.
On the busy show floor, many of the exhibitors displayed the case studies of how utilities could use AMI to address environmental challenges with specific applications; such as fault detection analytics that feed into outage management systems. In fact, as the market and utility landscape continues to mature, so too does the portfolio of solutions that vendors offer.
This represents one of the most interesting conclusions from the 2019 show overall – the re-fragmentation of the software portfolio. In Distributech shows of recent years, vendor marketing has increasingly focused on the end-to-end offering and the 'one-size-fits-all' approach, but perhaps not to any huge success.
As the software market matures beyond the initial hype, it seems vendors are not emphasising their total solution, but rather the place their specialized software fits into the overall value chain. For example, many companies exclusively offered specialized applications that were separate from the Head-end Software (HES) or Meter Data Management (MDM) system, but rather sit on top of them in order to feed the Outage Management System (OMS); increasingly, all of these components are less likely to come from the same vendor.
Another stark contrast for Distributech 2019 versus previous shows (and European Utility Week 2018 in particular) was the clear focus beyond hardware and even specific communication technologies. Whilst the metering conversation at European Utility Week notably centered on the specifics of communications technologies such as NB-IoT and LoRa, it was software and services that took center stage here.
Markedly, the North American market has a higher concentration of communicating meters than any other region. The first generation of smart metering in North America began in 2009 with the American Recovery Reinvestment Act that rapidly equipped utilities with funding to invest in the infrastructure. Ten years later and the conversation is no longer just about hardware; the conversation has become more about how to leverage even greater existing value out of AMI beyond meter-to-cash, because utilities want more.
Even the hardware specific announcements at Distributech 2019 tended to focus more on open system architecture from multiple vendors; for example through the Wi-Sun Alliance. Both Itron and Landis+Gyr announced certified devices at the show for AMI-related hardware beyond the meter itself, along with Cisco announcing a certified router. Again, this is a sign of the move to interoperability and the rise of interconnected platforms rather than a move towards single-vendor solutions.
Total Cost of Ownership is now the biggest topic of conversation as utilities struggle to maximise the return on their hardware and software investment; a topic IHS Markit presented on the Digitalization hub on the second day of the show.
As the industry moves on from the show in New Orleans this is sure to be a theme for the rest of 2019 too; especially as changing climate and technology landscapes converge to bring new challenges and opportunities in the world of smart metering and beyond.
Source: Smart Energy International
Battery Storage is (almost) Ready to Play the Flexibility Game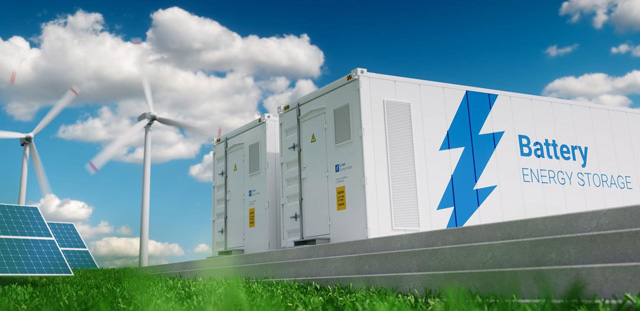 In an electricity world that sees variable renewables at the centre stage, market players and policy makers cannot overlook the need for flexibility, a game where storage technologies are expected to play a key role.
The strong expansion of variable renewables, which are projected to make up more than half of global capacity additions to 2040 in the IEA's New Policies Scenario (NPS), has major implications for electricity, first among them is the need for increased flexibility. Globally, electricity demand is projected to grow by over 20% over the next decade, but flexibility – the ability of the power system to quickly adapt to changes in power supply and demand – grows by some 80%. Flexibility will therefore be the cornerstone of future electricity systems. It will be met not only by traditional sources of flexibility – such as conventional power plants and electricity grids – but also by new sources of flexibility, including battery storage and demand-side response, which are projected to grow fast and contribute 400 GW by 2040.
Storage in particular, is attractive to power generators as it leads to higher overall utilisation of power system assets. This translates into a lower risk of overcapacity and higher average revenues.
Today, pumped hydro storage systems account for the majority of storage capacity (153 GW, equivalent to about 2% of total power capacity worldwide), while battery storage systems total around 4 GW. However, while pumped hydro storage is projected to grow in the next decade, the technology deployment is largely constrained by the location of suitable sites.
On the other hand, battery storage systems, which are modular, allow a wide range of applications. As costs continue to fall, installations have tripled in less than three years, largely driven by lithium ion batteries - mostly aimed at providing short-term storage - which now account for just over 80% of all battery capacity. For applications with longer storage durations other battery types, including sodium sulfur and in particular flow batteries, are attracting increased interest. Small-scale battery storage is also making inroads, and in off-grid solar applications for energy access, the vast majority of systems now include a storage unit.
Further cost declines for battery storage systems are expected: costs for four-hour battery systems are projected to fall to $220 per kWh by 2040 in the NPS. Together with appropriate market design that rewards these flexible assets, these falling costs are projected to drive the strong deployment of batteries, with utility-scale deployment reaching 220 GW by 2040 in the NPS. Most battery additions are expected to be paired with solar PV and wind power as they increase their dispatchability, and allow revenue stacking from energy arbitrage and ancillary services offered to the grid.
Another factor set to drive the battery storage boom is the need for peaking capacity, which is projected to increase by three-quarters globally to 2040 in the NPS, and for which stand-alone batteries become competitive on a cost and value basis in many regions in the short term. For example, battery storage becomes competitive with open-cycle gas turbines in India soon after 2020. Meanwhile in the United States, batteries close in on gas turbines near 2030.
In WEO 2018 we assessed the impact of cheap batteries on global power systems, assuming the widespread availability of second-use batteries, and a best-in-class reduction in battery system costs comparable to those experienced in recent years by solar PV systems.
In the NPS cost reductions achieved in batteries for transport would spill over into power sector applications, driving utility-scale battery pack costs to fall to around $100 per kWh by 2030. But a large number of batteries could be re-purposed after use in an electric vehicle for a second life in the power sector: the reduction in energy storage capacity in a battery that would reduce the range of an electric vehicle to the point where a new battery was needed would not prevent the battery from being useful in grid-scale applications. The availability of second-use batteries and further balance of system cost reductions would give a further boost to the competitiveness of battery storage.
Under these assumptions, cost reductions would lead to batteries being 70% less expensive than today by 2040, and to battery storage becoming more competitive than alternative options for flexibility earlier than in the NPS. This would translate into 540 GW of batteries installed by 2040, reducing gas turbines by 100 GW and making battery storage the main technology for peaking capacity by 2040.
This would also provide cost savings by avoiding overcapacity in the system and by reducing or deferring the need for some grid infrastructure investment. Finally, batteries paired with variable renewables could further boost renewables deployment through the increased value of proposition of these technologies used in combination.
Source: International Energy Agency
Companies Plan Germany's First Industrial-Scale Renewable Hydrogen Project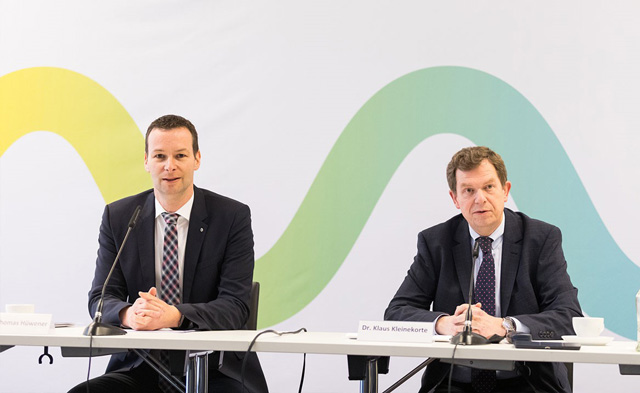 German power grid operator Amprion and gas grid operator Open Grid Europe (OGE) are planning to build a 100 megawatt (MW) power-to-gas plant along with hydrogen infrastructure, a project they have dubbed "hybridge". "We have now progressed to a stage where we can start the planning approval process for hybridge," said OGE management board member Thomas Hüwener at a Berlin press conference. "But we still need the go-ahead from political decision-makers."
The companies said the project - in which renewable electricity will be used to make hydrogen and green methane via an electrolyser – will cost around 150 million euros and would be the first power-to-gas plant of this size.
"Germany's climate targets, the nuclear phase-out and the looming coal phase-out pose an enormous challenge for our energy system. We must therefore act now to create the prerequisites for power-to-gas to be available on a gigawatt scale after 2030 and for sector coupling to be possible at system level," said Amprion Chief Technical Officer Klaus Kleinekorte according to a press release. "If we get the go-ahead now, the plant can go into operation as early as 2023," he added.
Source: Open Grid Europe
Share of Renewable Energy in the EU Up to 17.5% in 2017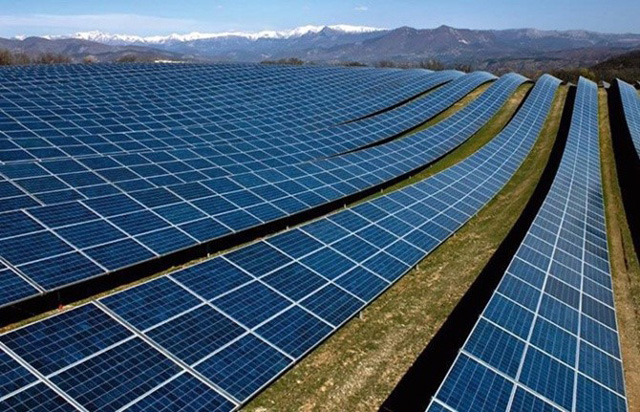 In 2017, the share of energy from renewable sources in gross final consumption of energy, in the European Union (EU), reached 17.5%, up from 17.0% in 2016 and more than double the share in 2004 (8.5%), the first year for which the data are available.
The share of renewables in gross final consumption of energy is one of the headline indicators of the Europe 2020 strategy.
The EU's target is to obtain 20% of energy in gross final consumption of energy from renewable sources by 2020 and at least 32% by 2030.
 These figures come from an article issued by Eurostat, the statistical office of the European Union.
Highest share of renewables in Sweden, lowest in Luxembourg, the Netherlands and Malta Since 2004, the share of renewable sources in gross final consumption of energy grew significantly in all Member States.
Compared with 2016, it has increased in 19 of the 28 Member States. With more than half (54.5%) of its energy coming from renewable sources in its gross final consumption of energy, Sweden had by far the highest share in 2017, ahead of Finland (41.0%), Latvia (39.0%), Denmark (35.8%) and Austria (32.6%).
At the opposite end of the scale, the lowest proportions of renewables were registered in Luxembourg (6.4%), the Netherlands (6.6%) and Malta (7.2%).
The Netherlands and France: furthest away from their goals Each EU Member State has its own Europe 2020 target.
The national targets take into account the Member States' different starting points, renewable energy potential and economic performance.
Among the 28 EU Member States, 11 have already reached the level required to meet their national 2020 targets: Bulgaria, Czechia, Denmark, Estonia, Croatia, Italy, Lithuania, Hungary, Romania, Finland and Sweden. Moreover, Latvia and Austria are around 1 percentage point away from theirs 2020 targets.
At the opposite end of the scale, the Netherlands (7.4 pp from its national 2020 objective), France (6.7 pp), Ireland (5.3 pp), the United Kingdom (4.8 pp), Luxembourg (4.6 pp), Poland (4.1 pp) and Belgium (3.9 pp) are the furthest away from their targets.
Source: Eurostat
REPORT OF THE WEEK
Opportunities to Strengthen YEKA Auction Model For Enhancing The Regulatory Framework of Turkey's Power System Transformation
Turkey is on the verge of transitioning its energy system, and today's investment choices will determine tomorrow's energy landscape. Turkey's urgent policy priority is to reduce its current account defi cit that is largely impacted by growing energy imports. Energy efficiency and local renewable energy resources have paramount importance in eliminating the dependency on imported gas and coal. To accelerate the adoption of local renewable energy resources, Turkey has implemented a mix of policy mechanisms. Most recently, in 2017, "Renewable Energy Resource Areas" (Yenilenebilir Enerji Kaynak Alanı, YEKA) auctions were introduced. YEKA auctions resemble the well-known market-based "auction" policy mechanism that is being increasingly implemented worldwide. YEKA auction model is preceded and currently complemented by a portfolio of other policy mechanisms to accelerate renewable energy investments in Turkey. These policy mechanisms are the feed-in tariff mechanism and pre-licence auction model that have been used since 2005 and 2011, respectively. Turkey's YEKA auction model can be distinguished by its objectives: developing local manufacturing capacity, technology transfer, and creating a competitive domestic market for low-cost renewable energy. YEKA auctions will play a pivotal role in operationalising the government's commitment to increasing the country's renewable energy capacity.
Please click here to read the full report.