Turkey Has No Supply Security Problem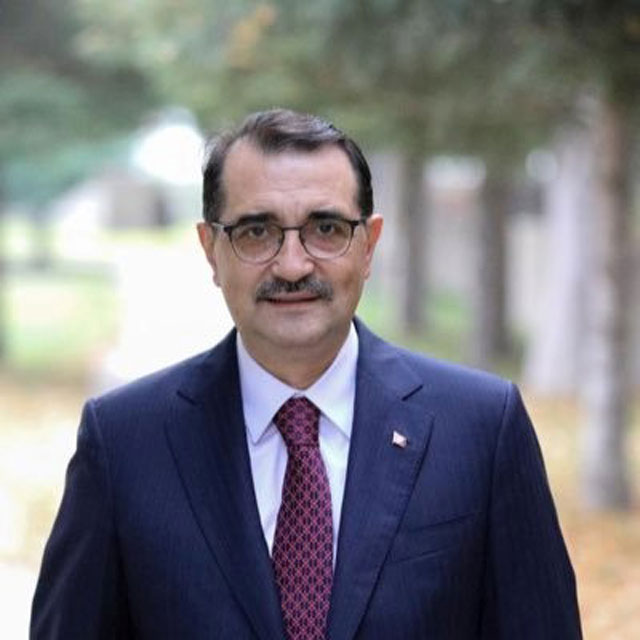 Turkey as a country which has almost tripled its installed electricity capacity and made natural gas accessible for 50 million citizens has no supply security both in electricity and natural gas, Turkey's Energy and Natural Resources Minister Fatih Donmez said.
Donmez reminded that natural gas was accesible only in 5 big cities 15 years ago.
"Now, citizens liveing in all 81 cities can use natural gas and 500 towns," he said adding that the number of the towns increased from 50 to 500 in the same period.
Donmez also stated that Turkey has some problems in meeting electricity demand till few years ago.
"The production was not enough to meet the demand but now we have surplus," he noted.
"Turkey currently has no supply security proble both in natural gas and electricity. Any physical necessary infrastructure was completed to meet the demand," Donmez concluded.
Source: Republic of Turkey Ministry of Energy and Natural Resources
Turkish Energy Exchange Net Income Up 18% In 2018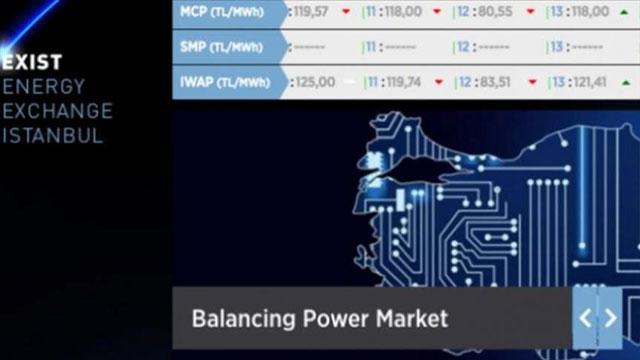 Turkish energy exchange EPIAS saw its net income increase year-on-year by around 18 percent in 2018, according to its financial results report released Wednesday.
EPIAS said its net income rose 18.34 percent to reach approximately 46.9 million Turkish liras last year, from 39.71 million liras in 2017, according to Turkish tax procedure law (VUK) calculations.
Net sales jumped by 55 percent to 63.82 billion liras for the full year of 2018, from 41.17 billion liras in 2017.
EPIAS' total assets, including market transactions, were 1.61 billion liras in 2017, and this grew by 114.12 percent to reach 3.45 billion liras by the end of 2018.
In 2017, the company's equities stood at 125.57 million liras, which climbed by 34.25 percent to 168.58 million liras in 2018.
EPIAS said in the report that Turkey's installed electricity capacity increased by 3,325 megawatts (MW) from 2017 to reach 88,526 MW in 2018.
Source: AA
Solar becomes a must-have for utilities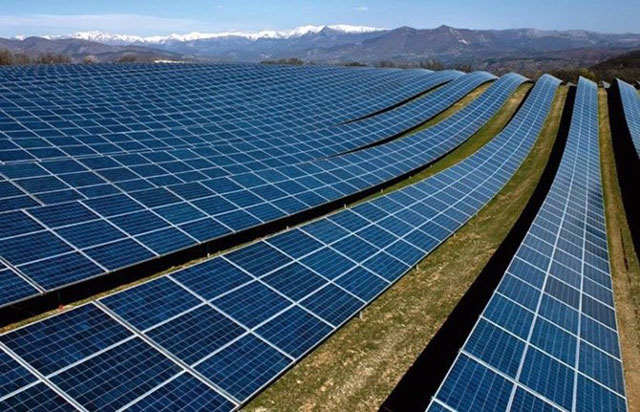 Motivated by steeply declining cost curves, leading utilities are building solar portfolios around the globe. The latest statistics show the cumulative capacity of the biggest utility-scale solar plant owners topped 18 GW at the end of last year, with power companies in China, the U.S. and India to the fore.
A rising number of energy utilities are turning to solar, increasing the scale of their aggregate PV portfolios more than sixfold in five years, according to figures released by Wiki-Solar, a U.K.-based compiler of utility-scale solar deployment data.
Listing projects with capacities of 4 MW or more that were commissioned by the end of 2018, Wiki-Solar identified more than 18 GW of PV capacity under the ownership of big power companies
However, the figures should be taken with a pinch of salt. First of all, Wiki-Solar is tracking only around 150 GW of the world's capacity of operating and under development utility-scale solar projects. Secondly, the compiler itself describes its data as an understatement, and notes some participants in its survey do not publicize all their projects.
According to Wiki-Solar figures, as recently as five years ago only six utilities figured among the top 30 solar portfolio owners. That situation has changed markedly, with the latest figures showing Chinese, U.S. and Indian power companies leading the charge to solar.
"Leading Chinese and U.S. utilities like SPIC and NextEra have been prominent for some years, while dynamic growth in India has brought utilities like Adani and NTPC into the list," said Wiki-Solar founder Philip Wolfe. "The top European utilities have held position by investing overseas; notably for ENEL, in South and Central America, and for EDF in Asia and America."
China's State Power Investment Corp (SPIC), one of the nation's top five state-owned electricity producers, owns huge solar projects including a 500 MW installation in Golmud, in Qinghai province. A quick look at the utility's website shows that by the end of 2016, however, SPIC owned solar capacity of 7,118.4 MW, far exceeding Wiki-Solar's latest figures.
"The figures on SPIC's website may well include smaller projects too, and cannot be traced back to individual solar power plants," added Wolfe. "Some companies also quote peak power [rather than AC] figures, some include capacity in development, and some may 'overclaim' for other reasons."
Only last year, U.S. power giant NextEra revealed a massive solar panel deal with China's Jinko Solar, for the supply of 2.75 GW of modules over four years – almost 700 MW annually – while India's Adani came up with gigawatt-scale renewables plans. Italy's Enel has unveiled its 2019-2021 strategy – a plan which envisages the deployment of an additional 11.4 GW of renewable energy capacity.
According to Wiki-Solar, independent power producers now hold a relatively lower share than they once did, as utilities become more active. But independent generators are still building significant portfolios at a steady pace, with infrastructure funds such as Global Infrastructure Partners and Warren Buffett's Berkshire Hathaway in the U.S. owning more than 2 GW and 833 MW of PV capacity, respectively. Leading specialist solar investors include the heavily indebted Panda Green Energy, Acme – which has made headlines for offering to generate solar power at record low prices in India – Enerparc and Cypress Creek Renewables, according to Wiki-Solar.
Some leading PV project owners develop their own plants but many buy projects from specialist developers. Wiki-Solar also aims to track the top PV project developers not listed as major plant owners, including specialist developers such as FRV, juwi, 8minutenergy and the late SunEdison, as well as leading solar equipment producers.
As pointed out, though, Wiki-Solar's datasets should be treated with reserve as the organization holds full participant data for only around 30% of projects.
"Several leading players keep us informed about their contributions but the involvement of others may be substantially understated," admitted Wolfe.
Source: PV Magazine
BEIS Funds New Technology For Consumer Demand-Side Management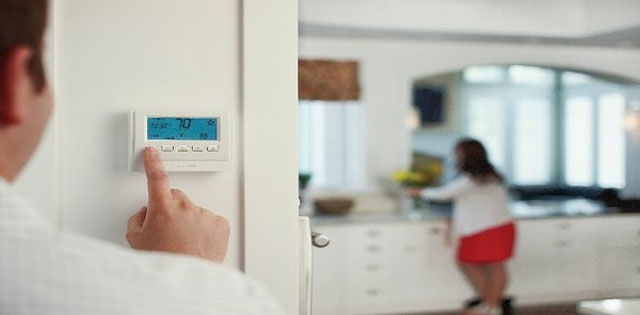 In the UK, the Department for Business, Energy and Industrial Strategy (BEIS) has issued funding to ensure the reliability of grid networks through increased rollout of demand response initiatives.
BEIS has provided Pixie Energy, Powervault and Sustainable Venture Development Partners with funds to implement the Whole House Energy Management project.
The funding has been issued as part of the BEIS' demand-side response competition.
The funding will be used to integrate hot water controllers with PowerVault's new system. The new system will be tested its ability to control the water heating devices.
The pilot will assess the benefits to be achieved for customers based on dynamic tariff integration.
Dan Starman, Senior Consultant at Pixie Energy, said: "Intelligent energy consumption plays a pivotal role in helping the government reach its carbon targets and taking advantage of the technological advances available will no doubt help towards this goal.
"This project will be trialling a smarter home that responds to variable prices, by maximising demand when power is cheap and minimising demand when power is expensive. The aim will be to explore whether customers will benefit from more affordable energy use by avoiding peak periods using demand management and battery storage. Rolled out at scale, this could support wider system security and possibly carbon emissions.
"This should enable homes to consume power more intelligently with minimal impact to the householders' lifestyle. We are delighted to be collaborating with Powervault and Sustainable Venture Development Partners in this new trial for water heating solutions."
Source: Smart Energy International
UK to Get 30% of Electricity From Offshore Wind by 2030
The government says this marks a key milestone in the global shift to clean energy, while some critics say the offshore wind target is "woefully inadequate."
The U.K. this month launched a major commitment to renewable energy development, with a pledge to get 30 percent of electricity from offshore wind by 2030.
Energy and Clean Growth Minister Claire Perry unveiled plans for a joint government-industry Offshore Wind Sector Deal that would involve a £40 billion ($52 billion) infrastructure investment to bring the nation's total installed offshore wind capacity to 30 gigawatts.
"This deal will mean for the first time in U.K. history there will be more electricity from renewables than fossil fuels, with 70 percent of British electricity predicted to be from low-carbon sources by 2030," said the government in a statement.
The deal, which is expected to create almost 20,000 jobs, aims to benefit U.K. companies in offshore wind supply chain centers across the North East, East Anglia, Humber and Solent, while boosting exports.
Specifically, U.K. leaders hope the country's investment in offshore wind will help stave off China's growing industry dominance and create an export market worth £2.6 billion ($3.4 billion) per year by 2030, targeting Europe, Japan, South Korea, Taiwan and the U.S.
Launched a day before International Women's Day, the deal also challenged the offshore wind sector to more than double the proportion of women workers it hires — up from 16 percent today to at least 33 percent by 2030, with a view to ultimately reaching 40 percent. The government confirmed a new allocation round for offshore wind contracts for difference would take place in May this year, with subsequent auctions in two years' time.
Up to £250 million ($325 million) would be invested into the supply chain through an offshore wind growth partnership initiative, the government said.
The Department for Business, Energy and Industrial Strategy (BEIS) said offshore wind has been a U.K. success story, contributing an annual generation share that has risen from 0.8 percent in 2010 to 6.2 percent in 2017 and is expected to hit 10 percent by 2020.
"This deal has the potential to further build on the U.K.'s position as a world leader by providing long-term certainty to business," said BEIS.
However, it cautioned, the commitment was subject to costs coming down. Also, while BEIS was keen to position the deal as a key milestone in the global shift to clean growth, which it said was one of four grand challenges facing the country, some critics claimed the offshore wind target lacked ambition.
"Now that the government's plans for a fleet of new nuclear reactors has collapsed, it leaves Britain with a big energy gap in the future," John Sauven, executive director of Greenpeace U.K., told the BBC. "It means the latest offshore wind target is woefully inadequate."
And Richard Nourse, founder and managing partner of renewables investor Greencoat Capital, accused the government of focusing only on the U.K. market.
"This seems incredibly unambitious, with a narrow focus on U.K. needs rather than seeing [the] opportunity to become Europe's source of wind-generated electrons," he said on Twitter.
Richard Heap, editor-in-chief at Oxford, U.K.-based information service A Word About Wind, noted: "Key players in the U.K. offshore wind industry have understandably welcomed the government's commitment, but the plan is not without its critics."
One of the major challenges facing the industry is that with only three weeks to go before the U.K. is due to leave the European Union, there is still no clarity on what will happen after Brexit.
Source: Green Tech
Clearer and Simple Energy Labels Will Help Consumers Save Money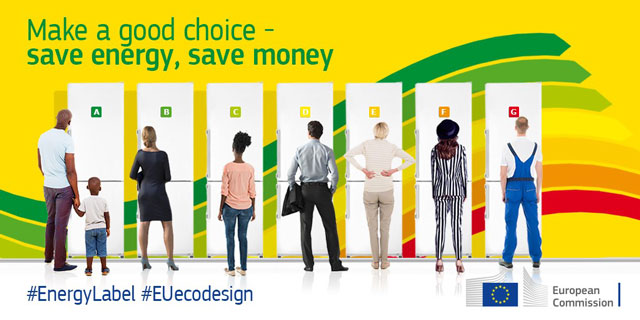 To make energy labels more understandable for consumers and help them make better informed purchasing choices, the Commission adopted today new energy efficiency labels covering dishwashers, washing machines and washer-driers, refrigerators, lamps, electronic displays including televisions, and refrigerating appliances with a direct sales function.
'Energy efficiency first' is a central principle of the Energy Union strategy. It is an effective way to cut emissions, bring savings to consumers and reduce the EU's fossil fuel import dependency. Since its introduction twenty years ago, the success of energy labelling has encouraged the development of ever more energy efficient products. This has resulted in the current label system becoming too complex. In 2017, the EU agreed clearer energy efficiency labelling rules, by moving from the current A+++ to G scale to an A to G energy scale, which is simpler and well understood by consumers. A product showing an A+++ energy efficiency class could for example become a B class after rescaling, without any change in its energy consumption. This will allow the top classes to have room for more energy efficient models.
After a consultation process following the 2017 agreement, the Commission has today adopted the final format and visual identity of new labels for 6 product groups:
- 5 product groups of household appliances with "rescaled" labels well known by European consumers: 1) dishwashers, 2) washing machines and washer-driers, 3) refrigerators, including wine storage fridges, 4) lamps, and 5) electronic displays including televisions.
- A new labelling product group for refrigerating appliances with a direct sales function used in shops and vending machines.
These new labels will be visible for European consumers in physical stores and on-line as of March 1st 2021.
A new element in these labels is a QR code with which consumers will be able to get additional, official (non-commercial) information by scanning the code with a common smartphone. This data is being inserted by manufacturers into the EPREL EU database which will become available to any European citizen in the next few months.
Commission estimations value the total final accumulated energy savings of these new labels by 2030 at 38,1 TWh/year, equivalent to the annual electricity consumption of Hungary, constituting an important contribution to the EU's energy and climate targets and supporting the implementation of the circular economy.
Source:  European Commission
REPORT OF THE WEEK
The Global Risk Report 2019
Is the world sleepwalking into a crisis? Global risks are intensifying but the collective will to tackle them appears to be lacking. Instead, divisions are hardening. The world's move into a new phase of strongly state-centred politics, noted in last year's Global Risks Report, continued throughout 2018. The idea of "taking back control"— whether domestically from political rivals or externally from multilateral or supranational organizations— resonates across many countries and many issues. The energy now expended on consolidating or recovering national control risks weakening collective responses to emerging global challenges. We are drifting deeper into global problems from which we will struggle to extricate ourselves.
Please click here to read the full report.