EBRD Invests $100M in IC Ictas Energy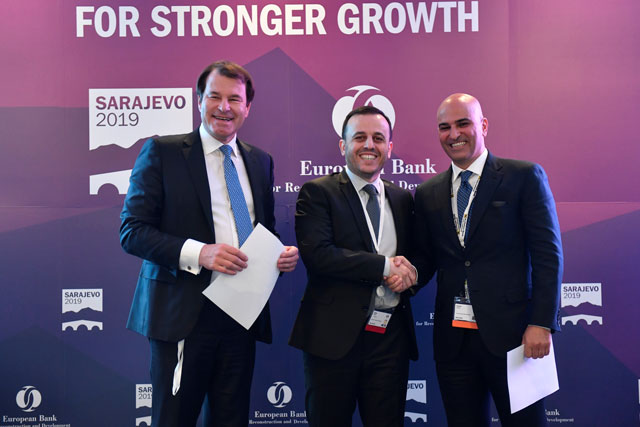 The European Bank for Reconstruction and Development (EBRD) on Wednesday bought a $100 million stake in a subsidiary of Turkish firm IC Ictas Energy.
An agreement for the investment was signed during the EBRD annual meeting and business forum in the Bosnian capital Sarajevo.
Ictas Yenilebilir Enerji Yatirimlari, which has 10 hydropower plants, hopes to use the money to make an investment in wind farms and solar projects.
Jurgen Rigterink, EBRD's first vice president, said: "As a shareholder, we are committed to help the company grow into a leading producer of renewable energy."
He added: "We also look forward to a new regulatory support scheme for renewables, which we hope will unlock further investment in the sector and help Turkey switch to domestically sourced green power generation."
Serhat Cecen, the chairman of IC Ictas Energy, added: "We are committed to increasing our existing renewable portfolio of 400 MW with the support of our long-time financial and business partner, while ensuring that Turkey's rich natural resources are effectively and efficiently used in electricity production, as envisaged in Turkey's 2023 strategy."
Established in 1991 to facilitate reconstruction in Central and Eastern Europe after the Cold War, to date the EBRD has since made investments worth over €130 billion ($145 billion) in around 5,200 projects.
As a leading institutional investor in Turkey, the EBRD has invested over €11 billion ($12.3 billion) in 283 projects in the country since 2009.
This year, the EBRD event has the theme "Connecting Economies for Stronger Growth," with a focus on ways to "connect economies for strong growth and impact, both in the Western Balkans and beyond," according to its website.
At the three-day event, which started on Tuesday, some 3,000 attendees -- experts, officials, businesspeople, environmental specialists, and entrepreneurs -- are discussing topics such as global trade, blockchain, digitization, tourism, and migration.
Source: AA
Local, Renewables Share in Turkey Increases 62% in 1Q19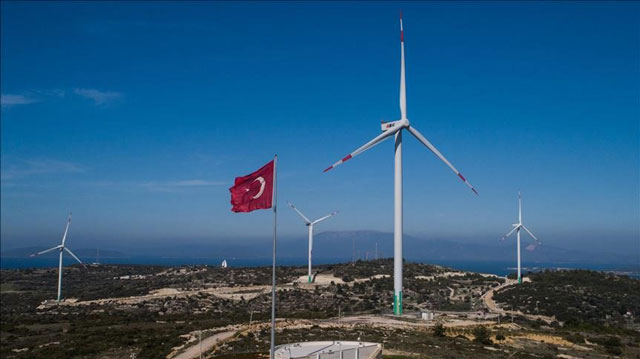 Turkey increased its electricity production from local and renewables sources in the first quarter of 2019 to 62% compared to 48.5% during the same period of last year, according to data from the Energy and Natural Resources Ministry on Monday.
Turkey produced 74.25 billion kilowatt-hours of electricity in the first quarter of this year, of which 46.11 billion came from local and renewable energy resources. The biggest share of these resources came from hydroelectric power plants at 30.41%, a significant rise from the 19.18% share in the first quarter of 2018.
In total production, local coal realized 16.22%, wind produced 8.33%, 3.04% came from geothermal sources, and solar, biomass and energy resources held a 4.09% share. Imported resources amounted to a 38% share in Turkey's electricity production in the first quarter.
The share of natural gas fell to 17.9% in this year's first quarter, from 31% in the first quarter of last year. Turkey's total installed local and renewables-based power capacity increased to 53.47 gigawatts from 50.31 gigawatts.
The statistics show that the increase in domestic production provided $513 million to close the account deficit.
Turkey's Energy and Natural Resources Minister Fatih Donmez said earlier in March that the country aims to produce 60% to 70% of its electricity from renewable and local resources.
Source: AA
Renewable Capacity Growth Worldwide Stalled in 2018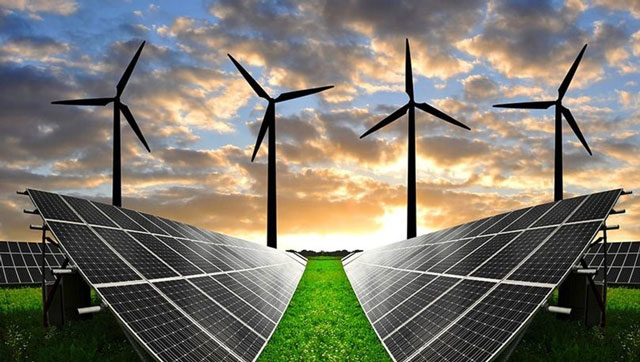 After nearly two decades of strong annual growth, renewables around the world added as much net capacity in 2018 as they did in 2017, an unexpected flattening of growth trends that raises concerns about meeting long-term climate goals.
Last year was the first time since 2001 that growth in renewable power capacity failed to increase year on year. New net capacity from solar PV, wind, hydro, bioenergy, and other renewable power sources increased by about 180 Gigawatts (GW) in 2018, the same as the previous year, according to the International Energy Agency's latest data. That's only around 60% of the net additions needed each year to meet long-term climate goals.
Renewables have a major role to play in curbing global emissions. Renewable capacity additions need to grow by over 300 GW on average each year between 2018 and 2030 to reach the goals of the Paris Agreement, according to the IEA's Sustainable Development Scenario (SDS).
But the IEA's analysis shows the world is not doing enough. Last year, energy-related CO2 emissions rose by 1.7% to a historic high of 33 Gigatonnes. Despite a growth of 7% in renewables electricity generation, emissions from the power sector grew to record levels.
Despite slower solar PV growth, China accounted for almost 45% of the total capacity increase in renewable electricity last year. With new transmission lines and higher electricity demand, China's wind additions picked up last year, but hydropower expansion continued to slow, maintaining a trend observed since 2013.
Capacity additions in the European Union, the second-largest market for renewables, saw a slight decline. Solar PV grew compared with the previous year, while wind additions slowed down. Policy transition challenges and changing renewable incentives resulted in slower growth of onshore wind in India and of solar PV in Japan.
In the United States, the third-largest market, renewable capacity additions increased slightly in 2018, mainly driven by faster onshore wind expansion while solar PV growth was flat. Renewable capacity expansion accelerated in many emerging economies and developing countries in the Middle East, North Africa and parts of Asia, led by wind and solar PV as a result of rapid cost declines.
Governments can accelerate the growth in renewables by addressing policy uncertainties and ensuring cost-effective system integration of wind and solar. Reducing risks affecting clean energy investment in developing countries, especially in Africa, will also be critical.
"These 2018 data are deeply worrying, but smart and determined policies can get renewable capacity additions back on an upward trend. We are helping all 38 members of the IEA Family, and all other countries around the world, in their energy transitions with targeted policy advice aimed at accelerating investment in a global portfolio of renewable energy technologies, as well as energy efficiency, carbon capture, utilization and storage, and all other clean-energy technologies," said Dr. Birol.
Source: International Energy Agency
Britain's Electric Grid Goes Coal-Free for Entire Week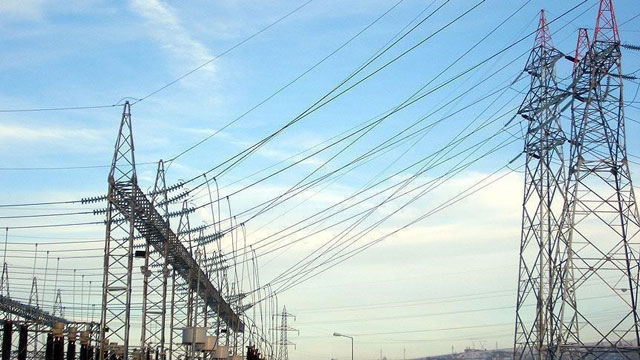 Britain has gone an entire week without using coal to generate electricity for the first time in modern history, marking a key moment in the country's shift towards cleaner-burning fuels.
The National Grid Electricity System Operator (ESO) said on Wednesday that at 1:24 pm, Britain's electric system had been coal-free for 168 hours, something it predicted would become standard in near future.
"While this is the first time this has happened, I predict it will become the new normal," said Fintan Slye, director of ESO. "As more and more renewables come on to our energy system, coal-free runs like this are going to be a regular occurrence. We believe that by 2025 we will be able to fully operate Great Britain's electricity system with zero carbon."
Business secretary Greg Clark praised the move and gave the strongest indication yet that the government is preparing to put into law the recommendations of the Climate Change Committee, which said last week the UK should aim to cut emissions of carbon and other greenhouse gases to "net zero" by 2050.
"Going a week without coal for the first time since the Industrial Revolution is a huge leap forward in our world-leading efforts to reduce emissions, but we're not stopping there," Mr. Clark said. "We're now on a path to become the first major economy to legislate for net zero emissions."
The UK is set to phase out coal use by 2025, helped by a ramp up in renewable energy sources such as offshore wind, while the EU and the UK government have sought to make carbon emissions more expensive, causing alternatives to become more competitive.  The UK has just six remaining coal-fired power stations that now primarily serve as back-up power in times of peak demand or when supplies are lost from elsewhere.
Gas, nuclear and wind all now provide more power to the grid, a sharp change since the beginning of this decade when coal was still one of the UK's primary sources of electricity generation.
The previous longest coal-free run was set over the Easter weekend this year, when the grid went 90 hours and 45 minutes without using coal.
Source: Financial Times
Google Maps Launches Live EV Charger Location Feature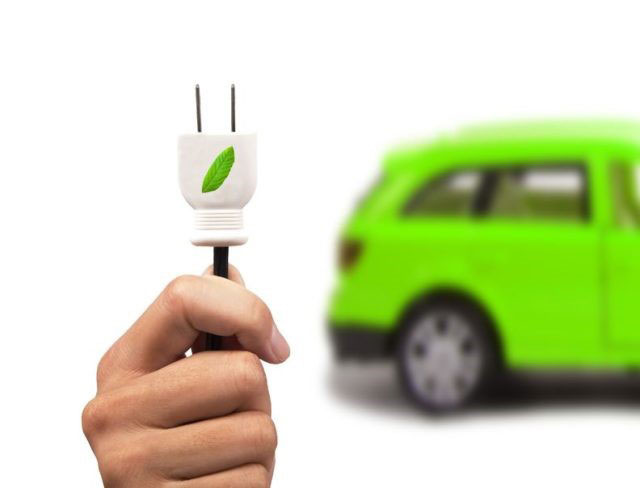 Google Maps has launched a new feature that allows electric vehicle (EV) drivers to search for nearby charging stations, whilst providing real-time information on charger availability, charging speeds, customer reviews, and the type of chargers available.
An accessible and reliable charging network is critical to ensuring positive EV adoption as it goes a long way to eliminating range-anxiety, and any lingering doubts of the reliability of EV's over fossil-fuelled vehicles.
The new feature is an update on previous functionality – previously EV drivers have been able to simply search for "EV charging stations" in Google Maps, to be shown the location of nearby charging facilities, but the new version also provides live updates on chargers in use, and other vital info, adding real-time convenience and accessibility for users.
The feature currently works in the US and UK and includes information on thousands of charging facilities by Chargemaster, EVgo, and SemaConnect, with more to follow, although Tesla's chargers are notably absent, although static information on the EV marque's charging locations can still be found. Tesla's in-car navigation system provides live information on their Supercharger facilities.
Both charging network companies and automakers are taking steps to install more charging points, and remove small barriers to adoption for EV drivers, such as EVgo, which is rolling out automated charging technology that will initiate charging without a driver needing to use an application or payment card.
By removing the small barriers to charging electric vehicles, automakers and cities can make the idea of owning one more appealing to consumers.
Source: Smart Energy International
German Research Initiative Plans World's First Green Hydrogen Cavern Storage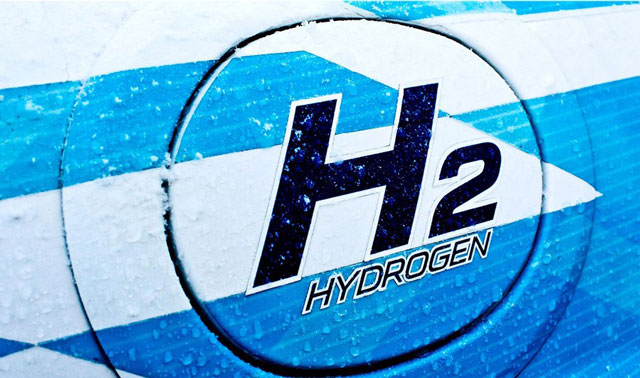 A German consortium has launched a research platform to store renewable hydrogen in a salt cavern. Following a two-year research project, the partners of the HYPOS alliance plan to build the storage and operate it for research purposes.
"The facility would be continental Europe's first hydrogen cavern storage, and the world's first cavern storage for green hydrogen made with renewables," according to a press release.
"We can store green hydrogen made with surplus power from renewable generation in the cavern, and discharge it when needed," explained project manager Stefan Bergander. "This gives us a large seasonal storage system that offers – in combination with power-to-gas – a unique possibility at this scale to avoid bottlenecks in the supply with intermittent renewable energies, and therefore guarantee supply security."
HYPOS stands for Hydrogen Power Storage & Solutions East Germany and is a network of more than 100 partners. The aim of the project, which receives support from Germany's research and science ministry, is to produce, store, distribute and widely use green hydrogen in the chemicals, refinery, mobility and energy supply sectors. Central Germany is a preferred region for early implementation of innovative hydrogen use due to the already existing infrastructure (pipeline and storage caverns) and various medium-sized enterprises located in the area.
Source:  Clean Energy Wire
REPORT OF THE WEEK
Global Energy Storage Outlook 2019
As the global energy storage market takes off, we take a step back and reveal exactly what happened in 2018, assess how the market has been developing, and provide our global outlook out to 2024. We focus on the key markets of Australia, Canada, China, Germany, India, Japan, South Korea, United Kingdom and United States, presenting detailed insight on market drivers, policy, regulation and supply chain fundamentals.
Please click here to read the full report.