Turkey Ranks Top in Europe, Fourth in World in Hydropower Installation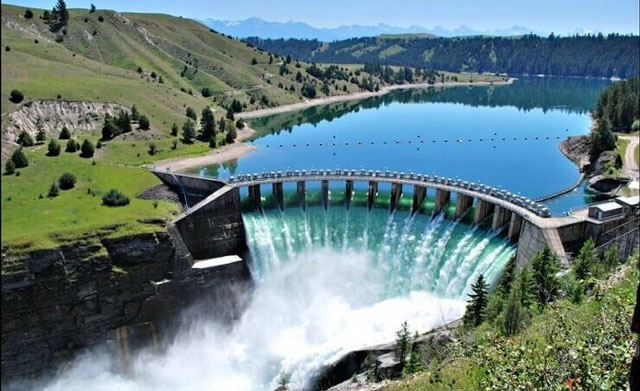 Adding some 1,085 megawatts (MW) to its energy mix last year, Turkey has maintained its lead in Europe and moved up to the fourth place globally in hydroelectric power capacity installation.
According to the International Hydropower Association's (IHA) "2019 Hydropower Status Report," hydropower constituted 15.9 percent of world's energy consumption last year.
During that span, a total of 48 countries created new hydroelectric power capacity of 21,800 MW and, as a result, installed globally hydroelectric power capacity reached 1.3 million MW. The highest capacity increase was seen in Asian and Pacific countries at 13,131 MW, followed by Americas with 5,475 MW, Europe with 2,202 MW and 1,009 MW in Africa.
Last year, a total of 4,200 terawatt hours of electricity was produced in hydropower plants. Turkey, in the meantime, maintained its lead in Europe and moved up to the fourth place – from sixth in the previous year with 592 MW.
China ranked first among the countries with the largest hydropower capacity installation with a total of 8,540 MW, followed by Brazil at 3,866 MW and India at 2,487 MW.
In 2017, China had also ranked first with 9,120 MW, followed by Brazil with 3,376 MW, India with 1,908 MW and Portugal with 1,050 MW. Turkey was behind Angola, which had new hydropower installation of 1,018 MW.
"While we are witnessing [a] renewed interest in pumped hydropower as technology evolves to ensure grid stability, markets around the world have been slow to recognize and reward its value," the report highlighted.
Source: Daily Sabah
Turkey-Germany Preps Renewable Coop. Roadmap For 2019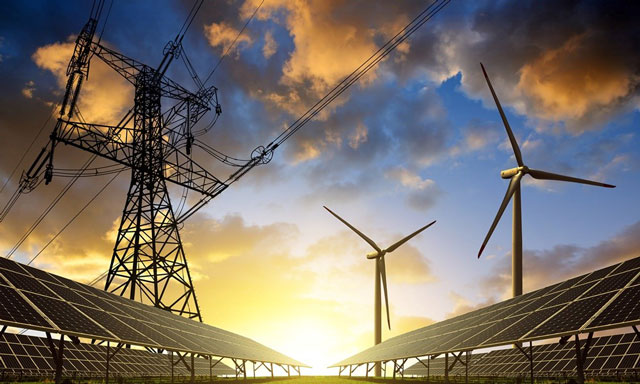 Renewables and energy efficiency cooperation in 2019 is a prime topic on the Turkish-German economy agenda, the vice president of German-Turkish Chamber of Commerce and Industry (AHK) and energy expert Zafer Koc told Anadolu Agency on Tuesday.
"Energy is one of the priority areas in German firms' investments in Turkey. Also, the expansion in renewables cooperation is a focal point for both countries," Koc said.
Turkey and Germany have already established cooperation while building the necessary infrastructure to expand the usage of residential rooftop solar PV systems and energy storage devices for those systems in Turkey, Koc confirmed.
Following the newly revised legislation in January that enables residential utility customers to supply their own electricity, Turkish households are preparing to produce solar energy by installing rooftop and solar facade panels.
Turkish citizens are now allowed to install solar panels with a maximum capacity of 10 kilowatts with less red-tape in accordance with Turkish Energy Market Regulatory Authority's (EMRA) revised legislation.
"When the legal basis for this expansion is put in place, a significant market can be created in Turkey. Turkey and Germany are working hard towards that goal," Koc said.
To this end, some workshops will be conducted in the third and fourth quarter of 2019 between Turkish and German officials following which a study trip will be organized in Germany to provide information on how the country worked at a local level with the municipalities, Koc explained.
Four workgroups to provide dialogue and cooperation covering renewables, regulations, energy efficiency and energy infrastructure are part of the two countries' efforts to further explore opportunities for bilateral energy expansion.
He added that energy efficiency and renewables workgroups will discuss the topic of 'energy efficient networks' in the third and fourth quarter of the year.
These workgroups were formed after Turkish Energy and Natural Resources Minister Fatih Donmez and German Federal Minister for Economic Affairs and Energy Peter Altmaier met in Ankara for the second Turkish-German Energy Forum in October last year, where they signed a letter of intent to enhance the Turkish-German energy partnership.
"One of the most concrete topics of our discussion is 'Energy Performance Contracting' (EPC) as a new financing model," Koc said.
He added that the natural gas market is also on the agenda of the Turkish and German officials, which will be supported by a study trip to Germany with the participation of officials from Turkey's Energy Market Regulatory Authority.
- "Offshore will be attractive"
Turkey wants to add offshore wind to its energy mix in the coming years.
With this offshore wind aim, the country plans to offer, for the first time, a total of 1.2 gigawatts (GW) of capacity, which is expected to be located in the Kırklareli, Tekirdag and Edirne provinces in the Thrace region of Turkey. The total investment volume is forecast to exceed $3 billion.
To help achieve its aim, Turkey would like to avail of experience in this sector from several countries including Germany and Denmark.
"However, with Germany, it has a clear plan. Germany's first offshore wind farm experience started with the Alpha Ventus Offshore Wind Farm 20 years ago. With that experience, Germany started to gain extensive knowledge in that field and wants to share it with Turkey," he said.
The Turkish Ministry of Energy and Natural Resources will also seek further data and study on offshore wind from other relevant institutions and organizations, which will then be shared with the German officials to eventually conduct analyses, pinpoint optimum offshore locations, in preparation for offering tenders, Koc said.
"At the end of this process, we will organize a two or three days workshop in Turkey with the attendance of German officials, and this will be followed by a technical study trip in Germany. This workshop again will be done in the third or fourth quarter of the year," he confirmed.
Following this process, Koc said the "only thing left for companies will be to calculate the required investment amount and the turnover on their investments."
Although the entire process could take a few years, he contended that the offshore wind tender will eventually be very attractive.
The third Turkish-German Energy Forum planned for the end of this year in Germany will offer a platform for the unveiling of all these efforts conducted during the year, according to Koc.
He concluded that the expansion of German investments could be supported by more market liberalization, sustainability and predictability, while Turkey's young population and the country's ever-increasing energy demand makes the investment environment even more attractive.
Source: AA
Global Energy Investment Stabilised Above USD 1.8 Trillion in 2018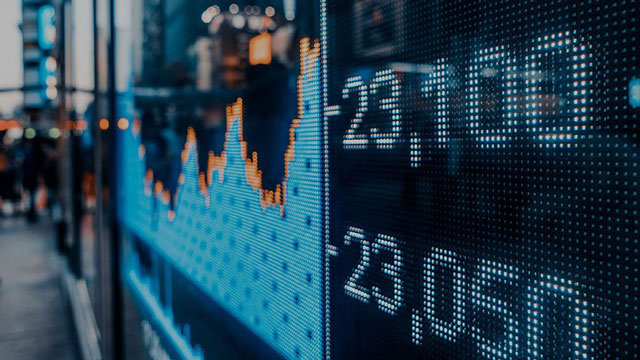 Global energy investment stabilised in 2018, ending three consecutive years of decline, as capital spending on oil, gas and coal supply bounced back while investment stalled for energy efficiency and renewables, according to the International Energy Agency's latest annual review.
The findings of the World Energy Investment 2019 report signal a growing mismatch between current trends and the paths to meeting the Paris Agreement and other sustainable development goals.
Global energy investment totaled more than USD 1.8 trillion in 2018, a level similar to 2017. For the third year in a row, the power sector attracted more investment than the oil and gas industry. The biggest jump in overall energy investment was in the United States, where it was boosted by higher spending in upstream supply, particularly shale, but also electricity networks. The increase narrowed the gap between the United States and China, which remained the world's largest investment destination.
Still, even as investments stabilized, approvals for new conventional oil and gas projects fell short of what would be needed to meet continued robust growth in global energy demand. At the same time, there are few signs of the substantial reallocation of capital towards energy efficiency and cleaner supply sources that is needed to bring investments in line with the Paris Agreement and other sustainable development goals.
"Energy investments now face unprecedented uncertainties, with shifts in markets, policies and technologies," said Dr. Fatih Birol, the IEA's Executive Director. "But the bottom line is that the world is not investing enough in traditional elements of supply to maintain today's consumption patterns, nor is it investing enough in cleaner energy technologies to change course. Whichever way you look, we are storing up risks for the future."
The world is witnessing a shift in investments towards energy supply projects that have shorter lead times. In power generation and the upstream oil and gas sector, the industry is bringing capacity to market more than 20% faster than at the beginning of the decade. This reflects industry and investors seeking to better manage risks in a changing energy system, and also improved project management and lower costs for shorter-cycle assets such as solar PV, onshore wind and US shale.
Even though decisions to invest in coal-fired power plants declined to their lowest level this century and retirements rose, the global coal power fleet continued to expand, particularly in developing Asian countries.
The continuing investments in coal plants, which have a long lifecycle, appear to be aimed at filling a growing gap between soaring demand for power and a levelling off of expected generation from low-carbon investments (renewables and nuclear). Without carbon capture technology or incentives for earlier retirements, coal power and the high CO2 emissions it produces would remain part of the global energy system for many years to come. At the same time, to meet sustainability goals, investment in energy efficiency would need to accelerate while spending on renewable power doubles by 2030.
Among major countries and regions, India had the second largest jump in energy investment in 2018 after the United States. However, the poorest regions of the world, such as sub-Saharan Africa, face persistent financing risks. They only received around 15% of investment in 2018 even though they account for 40% of the global population. Far more capital needs to flow to the least developed countries in order to meet sustainable development goals.
The report also found that public spending on energy research, development and demonstration (RD&D) is far short of what is needed. While public energy RD&D spending rose modestly in 2018, led by the United States and China, its share of gross domestic product remained flat and most countries are not spending more of their economic output on energy research.
"Current investment trends show the need for bolder decisions required to make the energy system more sustainable," Dr. Birol said. "Government leadership is critical to reduce risks for investors in the emerging sectors that urgently need more capital to get the world on the right track."
Source: International Energy Agency
Germany Opens First Electric Highway That Lets Trucks Draw Power From Overhead Cables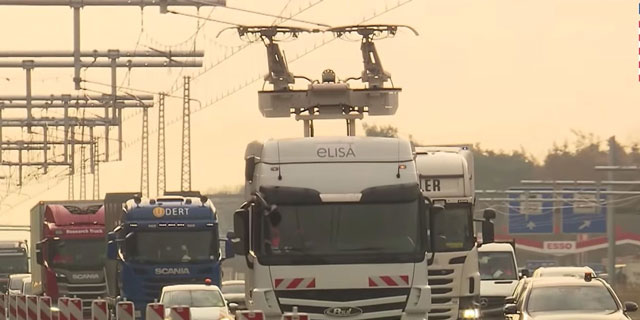 Germany has opened its first-ever section of "eHighway," which allows hybrid cargo trucks to charge their batteries while they are on the move.
On Tuesday, the German government introduced the technology on a 6-mile-long stretch of Autobahn near the city of Frankfurt. It uses 670-volt direct-current overhead cables that let electric trucks draw power and recharge their batteries on the go.
The program, called Elisa (electrified innovative heavy traffic on the Autobahn) is an environment-ministry-sponsored project involving the electronics giant Siemens and authorities from the state of Hesse, where it is taking place.
The trucks — which have conductor rods called pantographs added to the top of the cabin — must be going less than 56 mph to successfully make a connection.
When they're connected, they run on electricity alone. When they rejoin the normal highway, they switch back to their hybrid engines.
Siemens said the technology would save a 40-ton truck 20,000 euros ($22,000) in fuel costs over 62,100 miles.
It also said that if a driver swerved to the left or right while connected to the cables, it would not detach.
The 6-mile stretch of the A5 Autobahn will be tested until 2022, after which a decision will be made on whether or not to expand the project, which has so far cost the government a total of 14 million euros.
Germany also spent 70 million euros ($77 million) to make a special hybrid truck with Scania and Volkswagen for the track.
This video from Siemens shows how the project is intended to connect sea ports with cities using the trucks and the eHighway.
Source: Business Insider
Mersey Tidal Power Project Enters Next Phase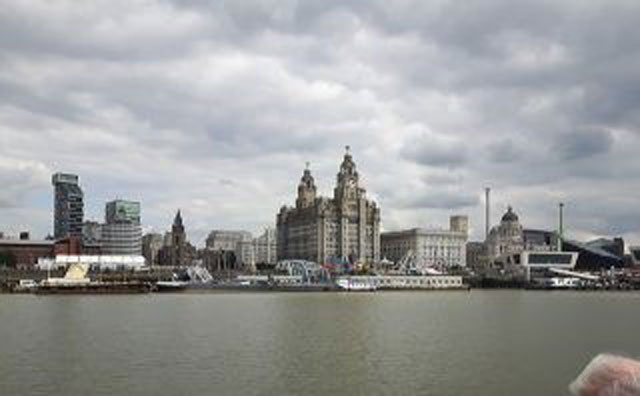 Metro Mayor of the Liverpool City Region, Steve Rotheram, has announced the next phase of a project to harness the tidal power of the river Mersey and Liverpool Bay.
The Mersey Tidal Power project is expected to provide thousands of jobs for local people during the construction phase as well as into the future.
Steve Rotheram said: "The unique geography of the River Mersey and Liverpool Bay makes us one of the only places in the UK with the potential to generate plentiful, predictable, green tidal electricity.
"Making this project a reality would create thousands of jobs for local people in the city region and that's why we're moving forward to the next stage, which is creating an outline business case to demonstrate the viability of a tidal power project.
"As the whole world seeks to move beyond its dependence on carbon, we have an opportunity to build on our existing strengths in tidal research to develop a world-leading tidal power industry."
It is thought that a tidal energy scheme for the River Mersey and Liverpool Bay could have the potential to generate up to four times the energy of all of the wind turbines in Liverpool Bay, which would be enough to power up to a million homes, Liverpool City Region Combined Authority noted.
This next phase of the tidal project will see the Liverpool City Region Combined Authority work with a team of technical and financial advisers, with experience of delivering major infrastructure projects, to develop the outline business case over the next 12 months.
This team will be led by Arup and includes ABPmer, Grant Thornton and BECG.
The outline business case will provide the Combined Authority with a detailed and robust technical, financial and environmental evaluation of the viability of a Mersey Tidal Power project, to consider progressing to the next stage.
Source: Marine Energy
CO2 Emissions in EU Decreases Compared With 2017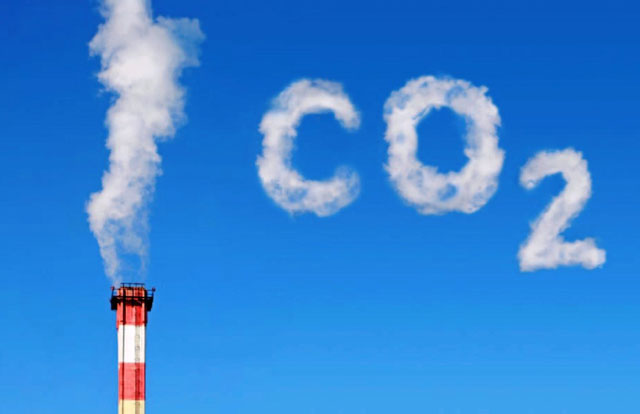 Eurostat estimates that in 2018carbon dioxide (CO2) emissions from fossil fuel combustion significantly decreased by 2.5% in the European Union
(EU),compared with the previous year. CO2 emissions are a major contributor to global warming and account for around80% of all EU greenhouse gas emissions. 
They are influenced by factors such as climate conditions, economic growth, size of the population, transport and industrial activities. It should also be noted that imports and exports of energy products have an impact on CO2emissionsin the country where fossil fuels are burned: for example if coal is imported this leads to an increase in emissions, while if electricity is imported, it has no direct effect on emissions in the importing country, as these would be reported in the exporting country where it is produced.
This information on early estimates of CO2 emissions from energy use for 2018ispublished by Eurostat, the statistical office of the European Union.
Largest falls in CO2emissions in Portugal and Bulgaria, highest increases in Latvia. According to Eurostat estimates, CO2emissions fell in 2018in a majority of EU Member States with the highest decrease being recorded in Portugal(-9.0%), followed by Bulgaria(-8.1%), Ireland(-6.8%),Germany(-5.4%), the Netherlands(-4.6%)and Croatia(-4.3%).
Increases were registered in eight Member States: Latvia(+8.5%), ahead of Malta(+6.7%), Estonia(+4.5%), Luxembourg(+3.7%), Poland(+3.5%),Slovakia(+2.4%), Finland(+1.9%)and Lithuania(+0.6%).
Source:  Eurostat
REPORT OF THE WEEK
Fostering Effective Energy Transition 2019
Energy is a key element of the modern economy. The availability of secure and reliable energy supply is essential for industrial processes and the provision of public services such as lighting, heating, cooking, information and communications technology, and mobility. The energy system is undergoing unprecedented change. The geopolitical landscape of energy is quickly shifting and environmental concerns have shaken the system's foundations. At the same time, the economics of competing energy sources have changed, and the advent of Fourth Industrial Revolution technologies have enabled new business models and made others obsolete. The latter has created significant uncertainty about the pace and destination of the transformation, making a strong case for a systemic, multi stakeholder approach that increases transparency on the enablers and reforms needed for countries to achieve an effective energy transition.
Please click here to read the full report.