EBRD to Invest €250M In Turkish Energy Sector in 2019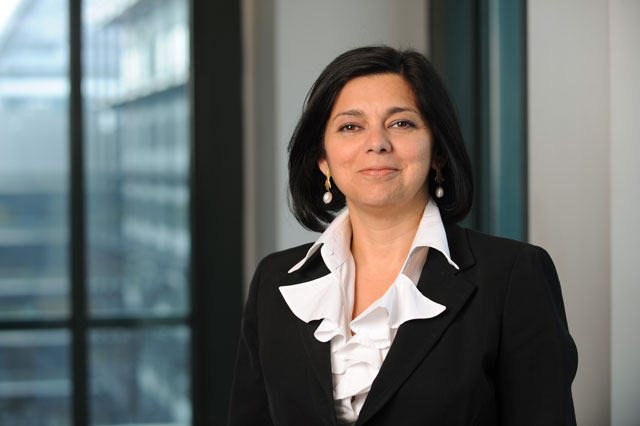 Turkey's energy sector has been attracting around €250 million per year from the European Bank for Reconstruction and Development (EBRD) and the bank plans to maintain the same levels of financing in 2019 as well, Managing Director for Sustainable Infrastructure Group at the EBRD said Wednesday.
Nandita Parshad, managing director for Sustainable Infrastructure Group of the EBRD, had an exclusive interview with Anadolu Agency in Istanbul on the EBRD's future plans for Turkish energy sector.
To date, the EBRD has invested directly about €1.6 billion in the energy sector in Turkey in 22 cases with loans, equity and bonds. Parshad stated that the average amount the bank invested in Turkey's energy sector is €250 million.
This year, the EBRD has already invested $100 million in a stake of Ictas Surdurulebilir Enerji Yatirimlari, the renewable energy arm of Turkey's IC Energy Holding, she said. The firm owns a portfolio of ten hydropower plants with a total capacity of 400 megawatts.
"With the injection of the EBRD funds, it now plans to invest in wind farms and solar projects with a combined capacity of up to 250 megawatts. Equity is a great way for us to support the further growth of renewable energy in Turkey," Parshad said.
She added that the EBRD investment in Ictas will also partly finance the recent privatization of Kadincik hydropower plant, in Mersin, in the south of Turkey.
Ictas won the privatization tender of Kadincik hydropower plants with 126 megawatts in total.
So that there will be more private sector players in Turkish power generation sector, which is a good thing for more competition paving the way for lower power prices and diversification of supplies, Parshad said.
"We are also a shareholder in Akfen Renewables. This is an excellent example of how the combination of debt and equity can boost a company and the entire sector.
The EBRD became a shareholder in Akfen Renewables in 2015 and provided a separate financing package of $102 million in September 2018. With this investment, we financed the construction of four windfarms and nine solar projects with a total capacity of 327 megawatts," Parshad explained adding that it was the largest single financing of a renewables portfolio.
- Renewable sector needs certainty for post-2020 period
She said that the EBRD is currently working on a number of projects for new investments in Turkish energy sector. However, she could not provide further details as the negotiations are at early stages.
"What is important however is that we maintain a clear focus on the renewables sector in Turkey, and we will continue to look for ways to boost the sector. We are also keen to support distribution businesses, both in terms of reaching more customers and integrating new renewables into their grid," Parshad said.
Parshad pointed out to the fact that Turkey needs to put a clear framework for renewables in place and added that the investors including the EBRD need certainty to be able to make informed decisions.
Turkey currently has feed-in-tariffs for renewable energy power plants under Renewable Energy Support Scheme (YEKDEM). The feed-in-tariffs is $0.133 for solar and biomass, $0.105 for geothermal, $0.073 for wind and hydro plants and it is valid for 10 years.
Turkey's Energy and Natural Resources Ministry plans to end YEKDEM by 2020 and it is yet uncertain what will happen after the termination of the scheme.
"The EBRD has already contributed its ideas to a new support scheme for renewables for the post-2020 period and we hope the government finds them useful. We are looking forward to this new scheme which we hope will unlock further investment in the sector," she noted.
- Ready for a role in a well-structured NPL vehicle
Parshad also mentioned the EBRD's interest to deepen its work in the area of non-performing loan (NPL) resolution mechanism in Turkey.
She said the EBRD has already financed Hayat Varlik, a leading NPL asset management firm, in which the bank is also a shareholder.
Turkey is in preparation for creating an Energy Venture Capital Fund for NPLs in the sector. Over the last 10 years, in the financing of a number of energy projects in which banks provided $70 billion credit, investors repaid $23 billion but the repayments of the financing balance of $12-13 billion became problematic.
A group of banks authorized a refinancing scheme in the last two years to recuperate the $12-13 billion, leaving a $2 billion outstanding debt. To recover the $2 billion, the banks are working on the structure of the fund.
"We haven't been approached yet with a sufficiently mature proposal to invest in an NPL special-purpose vehicle but we would look at it if one came, and are ready to engage, if the structure meets our commercial and sound banking requirements," Parshad stated.
Speaking of the outstanding debt in the Turkish energy sector, she quoted from Tolstoy's Anna Karenina that "happy families are all alike, every unhappy family is unhappy in its own way."
"Similarly, in the Turkish energy sector there is no-one-size-fits-all solution. In some cases energy projects need cash injections, others need restructuring, it depends. What is important is that we as the EBRD are - first - ready to support the sector as a whole, and - second - have a range of instruments that can address many sources of unhappiness," Parshad said.
Source: AA
Turkish Authorities Give Green Light For Post-2020 Renewables Tariffs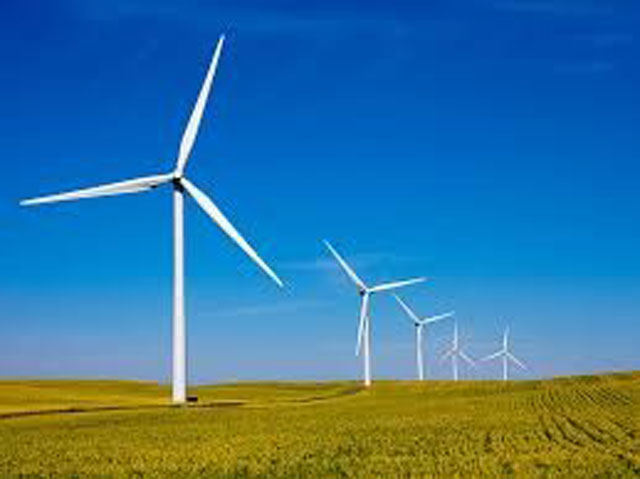 Turkish authorities gave a green light for continuing a lower tariffs model to renewable energy sources, head of Turkish Wind Energy Association (TWEA)  said.
Hakan Yildirim, president of TWEA, said that Turkish authorities need to eliminate the uncertainty on the future of renewable tariffes that will end in December, 2020.
However, he said, during the meetings with Turkish Energy and Natural Resources Ministry, they had a green light for the continuation of the renewables tariffs.
But, it is still uncertain how much the tariffs will be, Yildirim pointed out.
He also stated that Turkey needs a longer term plan for the wind energy sector.
Source: STAR
Norway Mulls 3.5 GW Offshore Wind Drive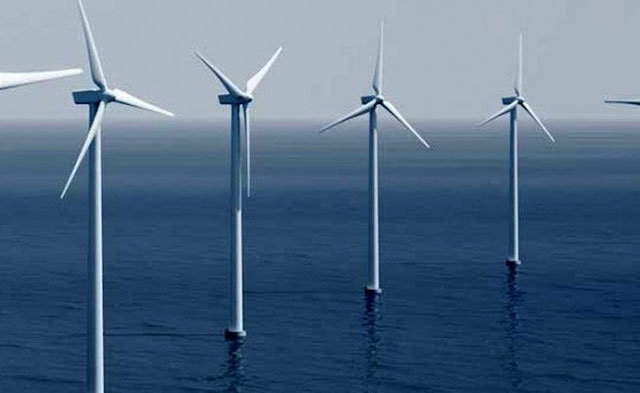 The Norwegian government is considering allowing offshore wind developments of up to 3500MW off the country's coast.
The Ministry of Petroleum and Energy will send a proposal before the summer for a hearing to open the Utsira North area off the coast of Rogaland and will request input for the Southern North Sea 2 area.
Utsira could support between 500MW and 1.5GW of offshore wind, while Southern North Sea 2 could deliver 1GW to 2GW, the ministry said.
Minister of Petroleum and Energy Kjell-Borge Freiberg said Utsira Nord is suitable for floating wind power.
"I would ask for input on whether we should also open the area Southern North Sea 2, which is close to the territorial boundary with Denmark and therefore can be suitable for connection to the energy system on the continent," he said.
The government presented a strategy for floating wind power in the state budget for 2018, with the aim for Norwegian companies to increase exports of goods and services from the sector.
Freiberg said: "Offshore wind power offers great opportunities for Norwegian companies. Norway can build on unique experience from the oil and gas industry, shipping, shipbuilding and renewable energy.
"The cost of wind power has fallen a lot, and it is likely that they will fall further."
Source: Renews
Saudi's ACWA Renewables Sells 49% Stake to China's Silk Road Fund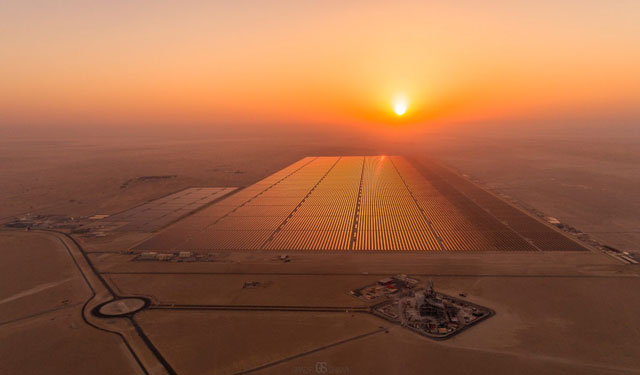 The Chinese state-owned infrastructure investment fund, which already has strong ties to the Saudi power company, will be a major shareholder in a Middle East and African clean energy portfolio that adds up to 1668 MW of generation capacity.
Saudi power company ACWA Power has deepened its already extensive ties with Beijing by selling the Silk Road Fund a 49% stake in renewable energy project arm ACWA Power Renewable Energy Holding Ltd. A press release issued by the Dubai office of New York PR firm Hill+Knowlton yesterday revealed the planned stake sale, which will see the Silk Road Fund become a majority shareholder in a 1,668 MW portfolio that includes PV, concentrating solar power and wind assets.
The release stated that with the partnership "new doors of collaboration and projects are opening up". The tie-up has a geopolitical undertone as it was announced just three days after traditional Saudi ally the U.K. suspended arms sales to the kingdom following a U.K. appeal court decision such sales were unlawful because ministers were making them without heed of the consequences in the civil war in Yemen.
The Silk Road Fund is a state-owned entity responsible for investing in China's huge One Belt, One Road Initiative, which aims to improve infrastructure along the historic silk road route from China across Asia and into southern Europe and Africa.
Yesterday's press release stated ACWA Power Renewables will own projects in the UAE, Jordan, Egypt and Morocco as well as in South Africa. ACWA Power Renewables has already worked with the Silk Road Fund on the 950 MW generation capacity, hybrid PV and concentrating solar power fourth phase of the Mohammed bin Rashid Al Maktoum Solar Park in Dubai, with the Chinese state entity taking a 24% stake in ACWA's work on that phase of the huge solar park.
Yesterday's release added ACWA Renewables parent company ACWA Power had also worked with the Silk Road Fund on the 2.4 GW capacity Hassyan 'clean coal' power plant in the UAE.
ACWA has won a string of renewable energy project successes across a burgeoning clean power sector in the Middle East and North Africa, including a 61.3 MW project at Risha in Jordan in December 2017, three projects adding up to 165.5 MW of capacity at Egypt's mega scale Benban solar park last January, the 200 MW Kom Ombo PV project in Egypt in August, a 70% stake in a 300 MW project at Sakaka in its homeland in November, a 100 MW solar project at Askar in Bahrain in February and as part of a consortium that landed the tender for a 500 MW project in Oman in March.
Source: pv magazine
UK Launches £100 Million Fund to Boost Sector-Wide Growth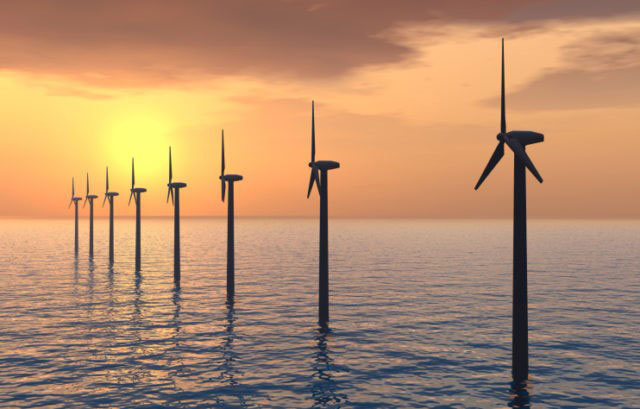 The UK's Offshore Wind Council has launched a new £100 million fund to help UK companies expand the interests in the country's fast-growing offshore wind industry.
The ten-year Offshore Wind Growth Partnership (OWGP) will support the country's Sector Inclusion Commitment and Energy and Utility Skills Partnership and see 30GW of offshore wind capacity installed by 2030, representing a third of the country's electricity needs.
The OWGP will be delivered by innovation and research centre ORE Catapult, which will support services and advice to over 650 UK industry supply chain companies in areas such as commercialisation, manufacturing and innovation-funding.
Exports from the country's wind sector are expected to quintuple to over $3.3 billion by 2030.
The global offshore wind market is anticipated to be worth $38 billion by that same date, and the programme is expected to help UK companies participate more fully in international markets.
Companies will be invited to apply for support at regular intervals. The first pilot opportunity for participants will be announced in September 2019.
The OWGP's first project will be to a study of the current and future requirements for fixed turbine foundations such as monopiles and jackets and identifying, and proposing solutions for potential growth challenges in both UK market and abroad.
Benj Sykes, Industry Chair of the OWIC and Ørsted UK Country Manager for Offshore said: "The offshore wind industry is offering multi-million pound opportunities to hundreds of innovative companies throughout the UK in the years ahead – including new entrants to the market as well as firms already working in this area.
"The Offshore Wind Growth Partnership will provide practical help for UK companies so they can compete successfully for contracts in this thriving global market. The UK's global pre-eminence in offshore wind means we are uniquely placed to sell our innovative products and services worldwide."
Source: Smart Energy International
EU Climate Deal Fails Amid Four-Nation Revolt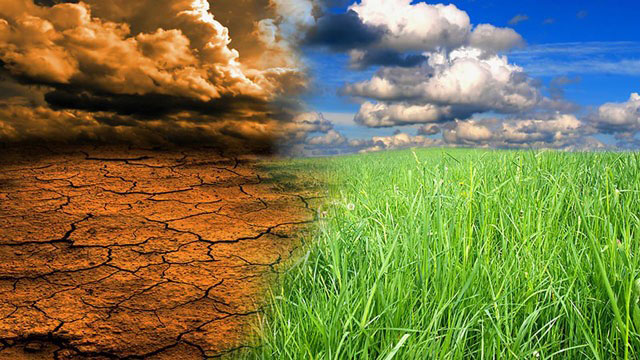 The European Council failed to agree on Thursday on a landmark climate strategy for 2050 as the Czech Republic, Estonia, Hungary and Poland baulked at the mention of a specific date, despite the efforts of France and Germany to convince them.
Leaders of the EU-28 did not manage to broker an agreement that would have seen member states slash greenhouse gas emissions significantly by 2050, after Estonia and three of the Visegrad Four protested at the inclusion of an explicit date.
The next opportunity to return to the issue will be October, at an end-of-month summit due to be Jean-Claude Juncker's last as Commission president. The summit is likely to be dominated by Brexit though as the UK is due to leave the bloc at midnight on 31 October.
A final version of Thursday's conclusions says the EU will "ensure a transition to a climate neutral EU 'in line with the Paris Agreement'", replacing the 2050 date that appeared in the latest draft this morning.
It means that the EU will go to a crucial UN summit in September, as well as next week's G20, without the sought-after deadline, although conclusions for this summit make it clear in footnotes that all but four of the member states agree on the target.
"For a large majority of member states, climate neutrality must be achieved by 2050," it reads.
Source:  Climate Change News
REPORT OF THE WEEK
Major Risk or Rosy Opportunity
This report analyzes responses from companies to CDP's questionnaire in 2018 and focuses on what companies are reporting about the risks and opportunities they may face from climate change and its potential financial implications. With 2017 and 2018 seeing significant losses from extreme weather incidents in parts of the world, as well as rapid technological shifts taking place in certain sectors as a result of the transition towards a low-carbon economy, financial regulators and investors are becoming increasingly focused on ensuring the private sector is ready for the risks and opportunities of climate change.
Please click here to read the full report.