Turkey Puts 7 Mobile Power Plants Into Operation
Turkey put 7 new mobile power plants with 25 megawatts per each into operation which will contribute to meet especially peak energy demand, Turkey's Energy and Natural Resources Minister announced.
The power plants owned by Turkey's Electricity Generation Company (EUAS) will be placed in both sides of Istanbul, Adana, Ankara, Antalya, Diyarbakir and Izmir.
The plants with 175 megawatts of capacity in total will help to meet Turkey's peak energy demand.
Turkey's Energy and Natural Resources Minister Fatih Donmez said that each plant is able to meet the power demand of 50,000 people.
The mobile power plants will make Turkey's electricity system more flexible and secure, Donmez added.
Source: AA
Turkey's Licensed Power Generation Up By 0.02% In April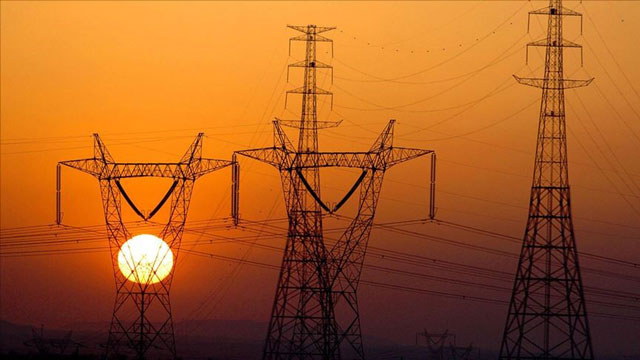 Turkey's licensed electricity production increased by 0.02% in April compared to the same month of 2018, according to data revealed by the country's energy watchdog on Monday.
Total production reached 22.87 million megawatt-hours (MWh), up from around 22.86 million MWh in April 2018.
Turkey mainly produced 43.66% of its electricity from hydropower plants, 15.31% from lignite and 13.96% from natural gas power plants. Imported coal, wind, geothermal, hard coal, biomass, fuel oil and solar supplied the remaining share.
Turkey's installed electricity capacity was up 2.42% in April on a yearly basis to 84,032 megawatts. Natural gas power plants comprised 31.08%, while 24.49% came from hydropower plants, and 11.73% from lignite power plants.
Source: AA
Siemens Gamesa Wins Largest Wind Farm Repowering Order In US History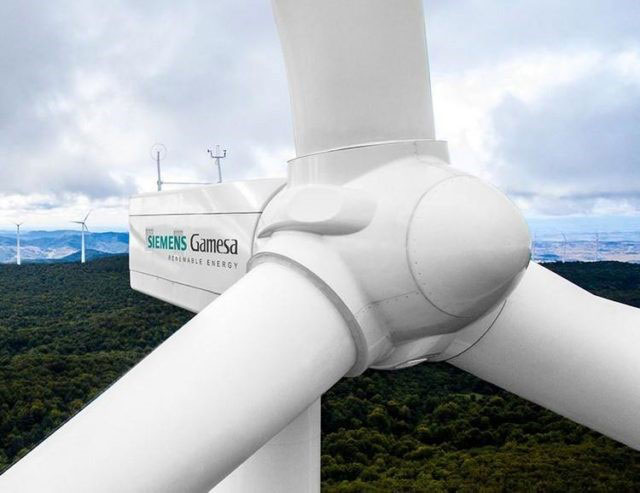 Siemens Gamesa has been selected by MidAmerican Energy Company for the largest repowering order in US history – the renewal of the Rolling Hills wind power project for a total of 429.3 MW.
The company will repower the project with 163 SG 2.7-129 and 18 previously sold SWT-2.3-108 wind turbines.
Rolling Hills is located in Adair, Adams and Cass counties in Iowa and currently features 193 SWT-2.3-101 turbines. The repowering project includes replacement of the blades, hubs and nacelles for all units, and top tower sections for the SG 2.7-129 units. Commissioning of the project is expected for late 2021.
"We are excited to provide upgraded equipment and technology to the Rolling Hills project in Iowa, a national leader in the wind energy industry. This new project is a testament to MidAmerican Energy's confidence in us as well as Iowa, where we have supplied them with more than 2.6 GW," stated José Antonio Miranda, CEO of Onshore Americas at Siemens Gamesa Renewable Energy. "The blades will be produced right there in Iowa and the nacelles and hubs will come from neighboring Kansas, making this a truly local project."
Siemens Gamesa has installed more than 10,000 wind turbines in the U.S. totalling approximately 20 GW of installed capacity. In Iowa, Siemens Gamesa has installed nearly 1,400 wind turbines for a total of almost 3.5 GW. The company has a strong footprint consisting of service, offices and two manufacturing facilities located in Fort Madison, Iowa, and Hutchinson, Kansas.
Source: Smart Energy International
Electric Cars: New Vehicles To Emit Noise To Aid Safety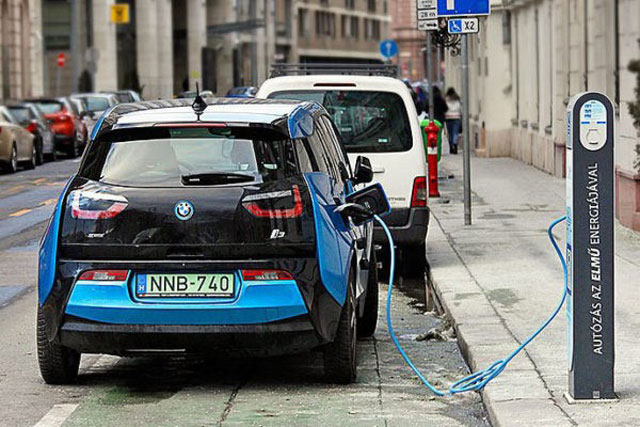 New electric vehicles will have to feature a noise-emitting device, under an EU rule coming into force on Monday.
It follows concerns that low-emission cars and vans are too quiet, putting pedestrians at risk because they cannot be heard as they approach.
All new types of four-wheel electric vehicle must be fitted with the device, which sounds like a traditional engine.
A car's acoustic vehicle alert system (Avas) must sound when reversing or travelling below 12mph (19km/h).
The EU says the cars are most likely to be near pedestrians when they are backing up or driving slowly, although drivers will have the power to deactivate the devices if they think it is necessary.
The charity Guide Dogs - which had complained it was difficult to hear low-emission cars approaching - welcomed the change, but said electric vehicles should make a sound at all speeds.
Roads minister Michael Ellis said the government wanted "the benefits of green transport to be felt by everyone" and understood the concerns of the visually impaired.
"This new requirement will give pedestrians added confidence when crossing the road," he added.
From 2021 all new electric cars must have an Avas, not just new models.
The government has announced plans to ban new petrol and diesel cars and vans being sold by 2040.
Alternatively-fuelled vehicles made up 6.6% of the new car market in May, compared with 5.6% during the same month in 2018.
Source: BBC
China's Climate 'Ambition' Pledge Could Lead To Tougher CO2 Targets: Experts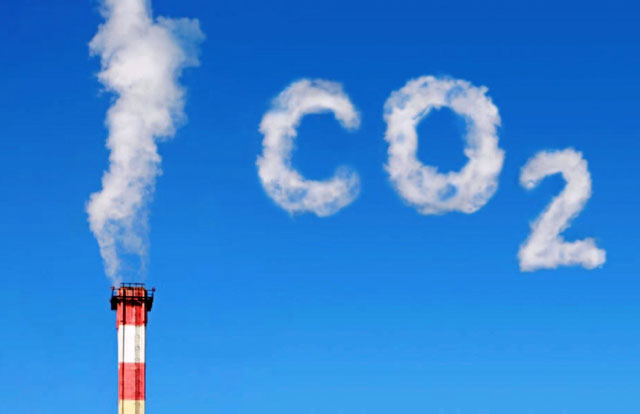 A new pledge by China to show "the highest possible ambition" in the fight against climate change could see the world's biggest greenhouse gas emitter introduce new and more stringent carbon targets next year, according to experts and policy advisors.
As U.S. President Donald Trump continues to cast doubt on the reality of climate change, China is becoming a crucial driving force behind worldwide initiatives to combat global warming, especially ahead of a United Nations summit in New York in September.
In a statement issued on the sidelines of the G20 summit in Osaka on Saturday, China's top diplomat State Councillor Wang Yi, French Foreign Minister Jean-Yves Le Drian, and United Nations Secretary General Antonio Guterres vowed to "scale up efforts to tackle the climate and biodiversity crisis".
China and France also pledged to "update" their contributions beyond their current ones to reflect "their highest possible ambition." The 2015 Paris climate agreement encourages countries to make stronger pledges if they are able to do so.
"I believe this is the first time the Chinese government has officially talked about updating their nationally determined contributions," said Zou Ji, President of the Energy Foundation in Beijing and a former member of China's climate negotiating team. Li Shuo, senior climate advisor with environmental group Greenpeace, said the commitment to "update" rather than reaffirm current contributions also suggests that stronger pledges will be made.
"'Highest possible ambition' can't be there if there is no desire at all from Beijing," he said. "I think (Chinese leaders) get the idea that they need to enhance their ambition, not only for their image as international climate leaders but also for larger geopolitical reasons, such as supporting multilateralism." The statement by China, France and the UN also acknowledged the importance of achieving net zero carbon dioxide emissions by balancing CO2 sources with "sinks" that lock up greenhouse gas, but it stopped short of setting a target date. Europe is pushing for China to issue a 2050 pledge.
China aims to bring emissions to a peak by "around 2030" and raise the share of non-fossil fuels in its total energy mix to 20% by the end of the next decade, up from 15% in 2020.
China's Ministry of the Environment and Ecology did not respond to a request for comment. However, the China Council for International Cooperation on Environment and Development (CCICED), a government think tank, is advising Beijing to introduce more stringent climate targets in its next five-year plan.
The CCICED called last month for China to bring emissions to a peak by 2025, raise the share of non-fossil fuels in the energy mix to 25% by 2030 and to achieve carbon neutrality by 2060-2070.
"It is very challenging but China still has a lot of room to improve and it should regard it as part of its own process of modernization," said Zou, who was involved in drawing up the CCICED recommendations.
Source: Reuters
Global Offshore Wind To Reach 200 Gigawatts By 2030
The Global Wind Energy Council published its inaugural Global Offshore Wind Report this week, which shows that not only has offshore wind grown at an average of 21% each year since 2013, but that the sector could install an additional 200 gigawatts (GW) of capacity by 2030.
The first edition of the Global Wind Energy Council (GWEC) Global Offshore Wind Report revealed that the global offshore wind market has grown by an average of 21% each year since 2013, and has now reached a total capacity of 23 GW. Over 4 GW was installed in both 2017 and 2018, accounting for 8% of total new installations during both years.
The report also provided a market outlook representing a "business-as-usual" (BAU) scenario as well as an upside scenario. The BAU scenario — which does not include further technical development or further opportunities for offshore wind — expects double-digit growth for the global offshore wind market based on current policies and expected auctions and tenders. Specifically, the BAU scenario sees annual installations of between 15 to 20 GW after 2025 a realistic chance based largely on growth in China and other Asian markets. This will result in 165 GW of new installed capacity between now and 2030, bringing total installed capacity to nearly 190 GW.
GWEC expects the Asian offshore wind market (including China) will move to become the largest offshore region globally by 2030, thanks to growth in key markets such as Taiwan, Vietnam, Japan, India, and South Korea, and supported by the rising dominance of China. Total installed capacity under a business-as-usual scenario for the Asian region sits at 100 GW by 2030.
Europe will see relatively flat growth over the next few years, but nevertheless boasts a stable outlook supported in part by the UK Offshore Wind Sector Deal signed in March of this year. By 2030, GWEC expects total installed capacity for the region under a business-as-usual scenario will reach 78 GW. Across the Pond, GWEC also expects offshore wind to become more of a priority in the United States, which will finish the next decade with installed capacity of 10 GW.
The upside scenario — which does include the role of additional potential for the industry — includes the role of advances in floating technology and increased cost competitiveness across the industry, resulting in greater volume in mature markets as well as the opening of new offshore markets. Based on its upside scenario, GWEC expects a more positive outlook of over 200 GW of new capacity to be installed between now and 2030.
"We are standing within reach of a truly global offshore wind industry," said Karin Ohlenforst, Director of Market Intelligence at GWEC. "Based on government targets, auction results, and pipeline data we expect to see 190 GW of new capacity to be installed by 2030, but this does not represent the full potential of offshore wind. Many new countries are preparing to join the offshore wind revolution, while floating offshore wind represents a game-changing technological development that can add even more volumes in the years to come."
"The industry is continuing to make significant strides on cost-competitiveness, with an average LCOE of $50/MWh being within reach," added Alastair Dutton, Chair of Global Offshore Wind Task Force at GWEC. "This achievement increases the attractiveness of offshore wind in mature markets where a number of governments are discussing long-term climate targets that, if they are to be achieved, must seriously consider the contribution large-scale offshore wind can make. New offshore markets represent significant potential and if industry and governments can work together, as we have seen recently in the case of Taiwan, we can build the necessary policy frameworks at greater speed to ensure growth can be achieved sooner than later."
Source:  Clean Technica
REPORT OF THE WEEK
Climate Change And Renewable Energy
The transformation of the global energy system to reduce carbon dioxide (CO2) emissions requires engagement at all levels of society – from communities, regions and governments to numerous other stakeholders across the public and private sectors. This report examines ways for Group of Twenty (G20) countries to mobilize effective, meaningful action on energy decarbonisation.
Please click here to read the full report.