R&D A Must For Turkey's Energy Sector: Minister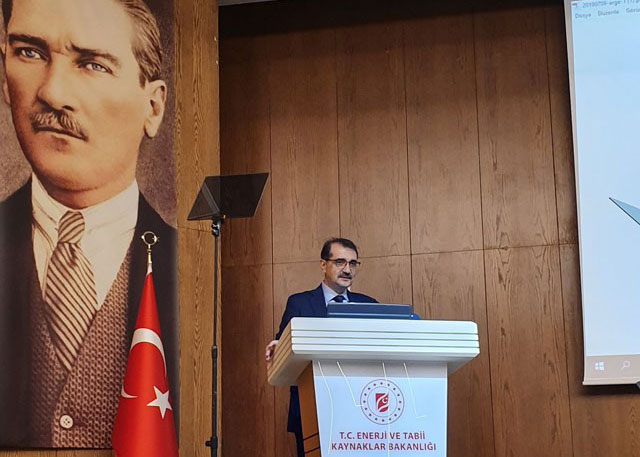 Turkey's Energy and Natural Resources Minister Fatih Donmez pointed out to the importance of R&D studies for the country's energy sector.
Speaking at the R&D Workshop organized in the ministry, Donmez said that R&D studies are a "must" in the energy sector.
Donmez said that the world is going through a big change and any analysis or projection on these changes will help eliminate the uncertainties of the future.
In that regard, it is important to understand what the energy sector expects from the government, how to cooperate in that field and to create an ecosystem on R&D, he underlined.
"Turkey should be a benchmark in terms of energy technologies and telecommunications technologies," he said.
Ali Riza Dinc, Head of Tariff Group at Energy Market Regulatory Authority (EMRA), gave details on the R&D studies of the EMRA.
Furthermore, Coordinator at Association of Electricity System Operators (ELDER), Istemi Mavi, focused on the road map of electricity distribution sector on R&D studies.
He also elaborated on the current cooperations of the electricity distribution sector on R&D and sorted the suggestions about what should the sector do to create a better climate to develop R&D.
Local, Renewables Share In Turkey Increases To 66% In 1H19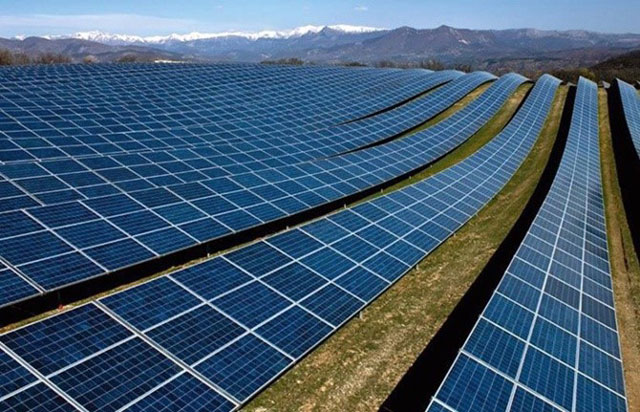 Turkey increased its electricity production from local and renewables sources in the first half of 2019 to 66.2% compared to 50.8% for the same period last year, according to data from the Energy and Natural Resources Ministry on Wednesday.
Turkey produced 141.64 billion kilowatt-hours of electricity in the first half of this year, of which 93.77 billion kilowatt-hours came from local and renewable energy resources. The biggest share of these resources came from hydroelectric power plants at 35.77%.
Out of total production, local coal realized 16.94%, wind produced 7.25%, and 6.26% came from geothermal, solar and biomass sources.
Imported resources amounted to a 33.8% share in Turkey's electricity production in the first half. From the imported resources, the share of natural gas fell to 16% compared to 29% for the first half of last year.
The highest share of domestic resources used for electricity production was in May at 75%. Imports had the largest share of production in February, with 44.54% recorded during the month.
In the first half of this year, 141.1 billion kilowatt-hours of electricity were consumed. During the same period last year, the figure reached 141.9 billion kilowatt-hours.
In the first half of 2019, 989.4 million kilowatt-hours of electricity were imported, while in the first half of last year, this figure was calculated as 1.23 billion kilowatt-hours - an almost 20% reduction.
Electricity exports in the first six months of 2019 compared to the same period in 2018 showed an increase of 18%. Over this period, 1.61 billion kilowatt-hours of electricity were exported. Last year, this figure was 1.36 billion kilowatt-hours. Turkey's installed power capacity reached 90 gigawatts.
Source: AA
The World's Biggest Climate Fund Eyes More Efficiency, Private Funding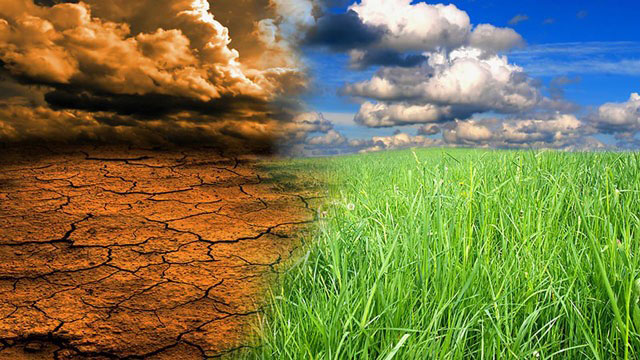 At a Green Climate Fund meeting on 6-8 July, the 24 board members waved goodbye to unanimity rule which critics said had hampered decision-making. However, they failed to streamline the accreditation for new programmers, leaving in place one of the major obstacles for the replenishment of the world's biggest climate fund.
In the South Korean city of Songdo on Tuesday, the Green Climate Fund's (GCF) board members stepped out of their negotiation room after a weekend-long debate on how to increase the fund's efficiency in attracting much-needed investments into climate finance.
This round saw about $270 million being allocated to an additional 10 projects with the aim of boosting the transition to low-carbon economies worldwide. This means the GCF's portfolio has now reached $5.23 billion, financing a total of 111 projects.
The next six months will be about replenishing the fund, as its $7 billion budget, pledged by the developed countries three years ago, is drying up.
EU leaders reaffirmed their commitment to replenishing the funds in the June Council's conclusions, stating they want to scale up "the mobilisation of international climate finance from a wide variety of private and public sources and to working towards a timely, well-managed and successful replenishment process for the Green Climate Fund."
Germany and Norway have already made promised to increase their contribution this year. However, there is a big hole to be filled by donors if the fund wants to increase its portfolio, as both Australia and the US have announced plans not to pay their share to the fund.
To still be able to reach its ambitious targets of increasing the fund's financial weight, board members want to get the private sector on board. But to do so, some major bureaucratic hurdles need to be dismantled: That was one of the main points of negotiation of the meeting in Songdo.
"For the private sector, the decision-making processes of the GCF take way too long to be attractive," Alexandra Tracy of the Climate Markets and Investment Association (CMIA) told EURACTIV on the sidelines of the GCF meeting.
For example, one of the approved ten projects – a pumped hydro storage plant that prides itself on innovating Chile's energy sector – is the first to come out of a request for proposal (RFP) framework launched in August 2017.
While the approval of the $60 million worth project was a very positive sign towards the inclusion of the private sector, the process of accepting it has been too long, said Tracy. "The fund has not done a very good job in working with the private sector," she added.
One of the reasons is that until now, all decisions within the GCF had to be taken unanimously by its board members. That will now change. At their meeting, members agreed to toss the principle of consensus overboard.
"This fundamentally shapes the way the fund works. Critical decisions will now be able to be adopted much more quickly," a fund official said.
Another measure to speed up the decision-making was less successful. Initially, a reform to streamline the accreditation processes was on the board meeting's agenda but was not approved. But despite this setback, the overall signal of the meeting remained positive, summarized Pradeep Kurukulasuriya, executive director at UNDP's Global Environmental Finance.
"There is much to celebrate in this announcement by the GCF board. This funding will support the respective countries to realise their priorities, set out under their Sustainable Development Goals and Nationally Determined Contributions," he said.
Tracy said there had been a lot of good energy under the new executive director Yannick Glemarec and his aim to encourage more private sector proposals from now on.
This will also include broadening the topics the board is funding. Currently, its focus is on energy projects, while investments in the area of transport, as well as clean city development, are not targeted by many projects approved under the GCF.
The next milestone for global climate finance will be the UN summit in New York in September, followed by further consolidations with donor countries in mid-October and the next board meeting in November. By then it will be clear if the GCF is successful in efforts replenish its funds.
Source: Euractiv
E.ON UK Goes 100% Renewable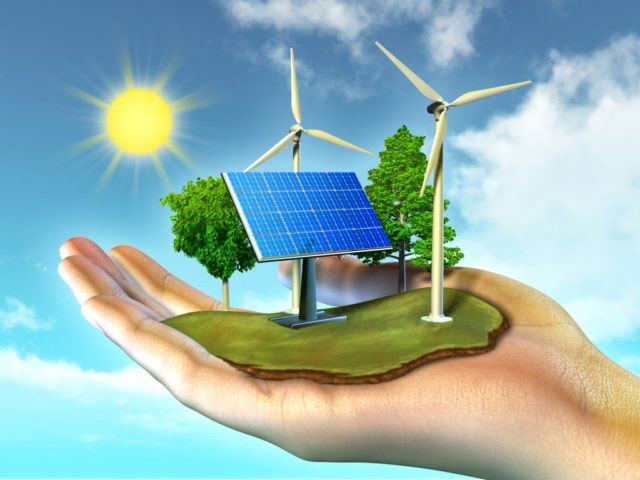 The UK energy supplier has made the transition to renewables, which translates to 3.3 million UK homes with severely reduced carbon-emissions.
E.ON is generating a large amount of power through its own generation sites, comprised of solar, wind and biomass across the UK. At present, the utility is able to power 1.7 million homes, with the remaining 1.6 million powered through agreements with 16 UK-based independent wind generators, and EU-based green-energy suppliers via renewable guarantee certificates.
The move is expected to have no impact on current electricity pricing.
Michael Lewis, E.ON UK Chief Executive said: "Climate change is the defining issue of our era and one that energy customers are increasingly concerned about. We believe large-scale action can make significant change possible and we're committed to playing a leading role and setting an example for others to follow, that's why we're providing all of our residential customers with 100% renewable electricity as standard – a change at a scale never seen before in Britain.
"Our announcement is an important first step in a journey towards a more sustainable and personalised energy system but the future of energy doesn't stop here. The opportunities include helping all of our customers to better manage their energy through smart, personalised and sustainable technologies."
Source: Smart Energy International
Saudi Arabia Readies Initial 1.4 GW Tender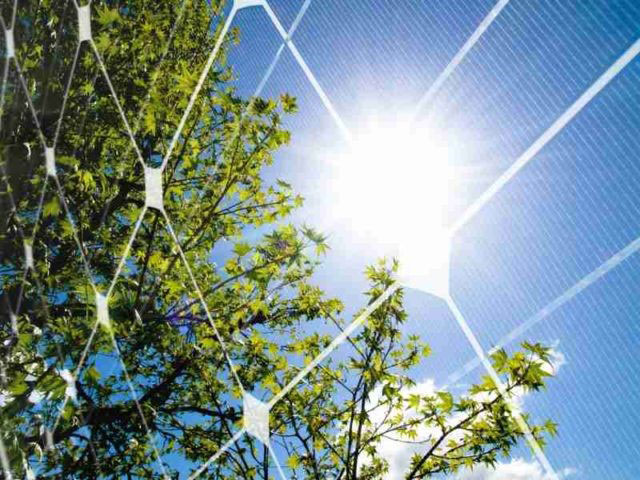 The kingdom has revealed 28 Saudi entities are among the 60 bidders when the first four projects of the second round of its National Renewable Energy Program are offered up in just over a week's time.
Saudi Arabia has announced details of the tendering process for the second round of its National Renewable Energy Program NREP) with requests for proposals for the first four projects opening in eight days' time.
The 600 MW Al Faisaliah project near Jeddah is among the solar prizes on offer from Thursday, July 18, along with 300 MW facilities in Jeddah itself and at nearby Rabigh, and a 200 MW installation at Al Jawf, near Qurayyat.
That 1.4 GW slice of project capacity will be followed by two smaller 'category A' projects a fortnight later, on August 1.
A 50 MW solar project at Medina and a 20 MW facility at Rafha will be open for proposals on that date with the kingdom's Renewable Energy Project Development Office (REPDO) announcing on Monday the smaller schemes "are designed to create greater opportunities for local companies to participate in the NREP". That claim is likely to raise eyebrows in the boardroom of French developer EDF, which lost out to Saudi rival ACWA Power in the tender for the 300 MW Sakaka project in Saudi last year despite bidding a world record low price for the power generated.
The REPDO statement confirmed earlier reports the field of possible bidders has been narrowed down to 60 and added 28 of them are based in Saudi Arabia. The body responsible for running the tender – part of the kingdom's Ministry of Energy, Industry and Mineral Resources – said it expects the initial six projects to attract investment of around SAR5.2 billion ($1.39 billion).
Crucially, the projects will include an unspecified local content requirement, which will consist of a percentage determined by the mechanism defined by the Local Content & Government Procurement Authority.
REPDO added a further six renewable energy projects would be tendered in the final quarter to complete the 12-project second round of the NREP. That final stage will presumably include the previously trailed, 20 MW solar project planned for Mahad Duhab.
Source: pv magazine
Close To Half Of All Cars Sold In Norway So Far This Year Are Electric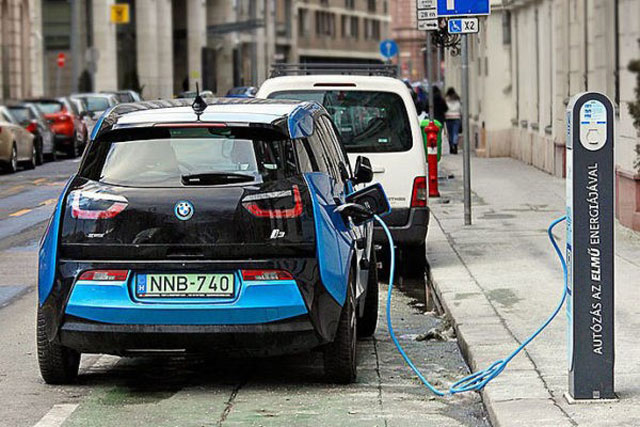 Norway may be an oil producing country, but that doesn't mean its citizens aren't falling in love with electric cars.
Of the new cars sold in the country for the first six months of 2019, nearly half were electric vehicles. Based on data released by the Norwegian Road Federation, 48.4% of the vehicles sold in the first half were powered by a completely electric engine. That's an increase from 31.2% for all of 2018.
With the increase in electric vehicle sales, Norway has become a leader across the globe. With a goal to curb sales of diesel and petrol engines by 2025, Norway has put policies in place that reward vehicles that don't use greenhouse emitting fuel to power vehicles. The government gives exemptions to battery-driven cars so they don't have to pay the heavy taxes that vehicles powered by fossil fuels do.
According to data from the International Energy Agency (IEA), Norway electric car market share stood at 39% in 2017, while Iceland was in second place with 12% share and Sweden rounded out the top three with 6% share.
The move on the part of Norway to incentivize the use of electric vehicles bodes well for the likes of Tesla, which earlier this week was able to blow past Wall Street expectations in terms of the number of Model 3 sedans delivered in the June ending the second quarter. Tesla said it sold 3,755 vehicles in Norway alone during the second quarter, accounting for 24.5% of the electric cars sold in the country during the quarter. It also emerged as the leading electric car brand for the first half of 2019.
Tesla was able to deliver a total of 95,200 vehicles in the second quarter, which was way higher than the 88,000 deliveries Wall Street was looking for. When announcing the results Tesla said: "Orders generated during the quarter exceeded our deliveries, thus we are entering Q3 with an increase in our order backlog. We believe we are well positioned to continue growing total production and deliveries in Q3."
Nissan, Hyundai, and BMW are also benefiting. They make electric cars that rely fully on electric engines. Some of their rivals are churning out hybrids, that use electric motors but also have a fossil fuel powered engine as a backup.
Source:  Interesting Engineering
REPORT OF THE WEEK
Global Energy Storage
Battery storage is having its moment. In addition to flexibility and rapidly falling prices, advances in digital technologies such as artificial intelligence, blockchain, and predictive analytics are spurring innovative storage business models that were nearly inconceivable a few years ago. This paper—from our Center for Energy Solutions—addresses these and other key drivers that are transforming the global energy storage market, as well as challenges to overcome.
Please click here to read the full report.