Turkey's Installed Power Capacity Up By 58% In 5 Months
Compared To The Same Period Last Year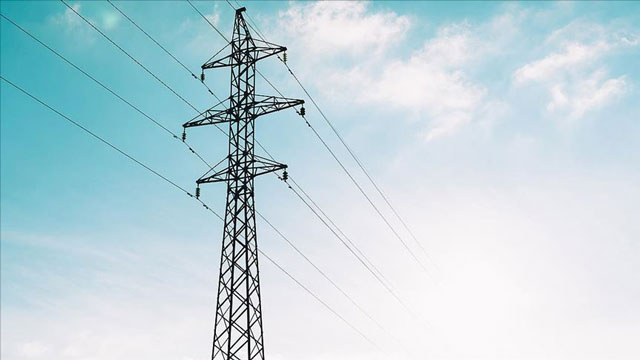 Turkey's installed power capacity increased by 58% in the January-May period of 2019, compared to the same period last year, according to calculations made by Anadolu Agency on Thursday.
The installed capacity of all power plants put into operation in the first five months this year increased to 1,108 megawatts compared to 700 megawatts installed over the same period last year.
Thermal power plants contributed the most to the installed power commissioned during this period. Thermal power plant capacity, which was 170.4 megawatts in January-May last year, saw over a four-fold increase to 788.8 megawatts during the same period this year.
Of the remaining investments, hydroelectric power plants generated 117.6 megawatts, 144.3 megawatts came from wind power plants and 57 megawatts from biomass, waste heat and geothermal power plants.
- Installed power exceeds 90 thousand megawatts
The country's total installed power capacity as at the end of May rose 3.1% to reach 89.74 thousand megawatts from 87.04 thousand megawatts.
According to data from Turkey's Energy and Natural Resources Ministry, at the end of June, Turkey's installed power capacity exceeded 90 thousand megawatts (90 gigawatts).
Source: AA
Enerjisa Distribution Companies Get ESRI Award With Geographic Information Systems Project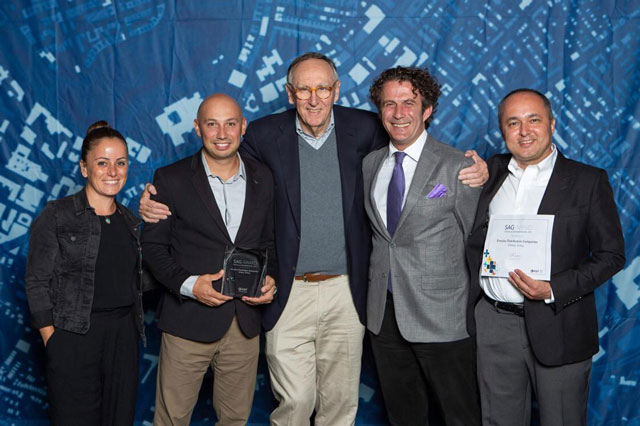 Enerjisa Distribution Companies were presented "Geographic Information Systems (GIS) Special Success Award" by ESRI, the world's leading GIS software company.
Enerjisa Distribution Companies, provides service to 21 million people at an area consisting of various geographies, climates and demographic structure in 14 cities covered by Başkent EDC, AYEDAŞ and Toroslar EDC regions. Enerjisa Distribution Companies were awarded by ESRI, the world's leading GIS software company, for the Geographic Information Systems used to supply power to all site activities and particularly to the accommodation areas of Syrian refugees whom Turkey opened the borders.
With the GIS used during all site activities and making grid planning decisions, Enerjisa Distribution Companies can follow up significant issues including data collection, control, data verification, analysis, revision, power cuts, failures, inquiries, reporting, work order, route optimisation, site personnel and the vehicles used in the activities.
Murat Pınar, General Manager of Enerjisa Distribution Companies, was presented the "GIS Special Success Award" by Jack Dangermond, the Founder and President of ESRI, during the award ceremony held today in California, the USA.
Pınar made a statement following the Award Ceremony and remarked that GIS has a vital significance in their activities carried out in 14 cities at 3 regions with varying geographical structures and they increased the number of areas where they use the subject software.
Pınar added: "We put great efforts to maintain our investments in technology and R&D activities to supply sustainable power to our subscribers. Hence, we use GIS to increase grid safety, maximise customer satisfaction, manage the grid effectively, plan the maintenance for critical inventories, and maintain management control; and I am proud that we are listed among the world's most successful examples of GIS. Thanks to GIS, we can accurately detect failure sources in a fast manner via grid connection information, improve the call centre process via grid connection model, provide fast and accurate feedback to customers, analyse the power cut information collected based on customers and inventories accurately and effectively and plan our maintenance services accordingly."
Space Technology To Monitor World's First Of Its Kind Power Plant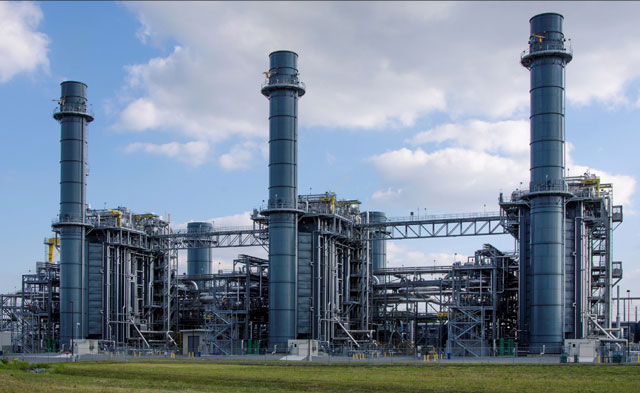 Artificial Intelligence engineering company Beyond Limits has secured a $25 million contract to build the world's first cognitive power plant.
The power plant will be built in West Africa and is financed by Swiss-based global financial firm Xcell Security House.
The $25 million deal includes the development of Cognitive Power Generation Advisor, a technology which originated for NASA missions, to monitor operations at the natural gas fired power plant.
The technology is expected to improve:
Fault Detection to minimise unplanned downtime
Analyse historical data to provide a baseline of expected behavior.
Capture performance, sensor data for analysis
Identify dynamic behavior to establish remaining life
Estimate current capability and trend toward failure
Improve plant efficiency
Increase consistency of efficiency management across shifts, leading to a more uniform operational response
Establish weather patterns to inform the operator on actions to take to maintain steady-state operation.
Source: Smart Energy International
China Sets 2019 Subsidies For Large-Scale Solar Power Projects At $248 Million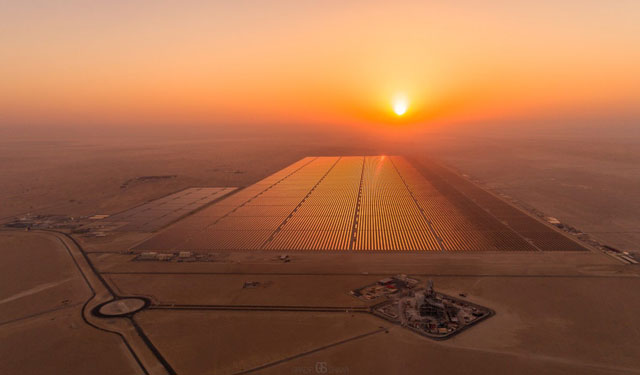 China has estimated government subsidies for centralised solar power projects in 2019 at 1.7 billion yuan ($247.64 million), involving total installed capacity of 22.79 gigawatts (GW), the National Energy Administration (NEA) said on Thursday.
A total of 3,921 projects in 22 provinces and cities have received approvals for the applicable subsidies, the NEA said in a statement.
Centralised solar power stations are large-scale arrays of photovoltaic cells as opposed to smaller rooftop arrays.
The new subsidy is part of a system of fixed subisdy amounts the Chinese government implemented this year for solar projects. China did not allocate any subsidies for centralised solar stations in 2018 as Beijing tried to ease a payment backlog that stands at 120 billion yuan.
"Projects that are included into the subsidy list will not necessarily receive the fund. They will have to complete construction and send electricity to the grid on time otherwise will be disqualified from receiving subsidy," said the NEA statement.
It also expects about 50 GW of solar power projects, including centralised power stations, rooftop projects and systems under the poverty relief programme, are planned for 2019. Among which, 40 GW to 45 GW is expected to be completed and start generating electricity by the end of this year.
This year China will also allocate 750 million yuan worth of subsidies for rooftop power projects and for additions under the "photovoltaic poverty relief" programme that aims at alleviating rural poverty and promoting clean energy.
China has been trying to improve the profitability of solar firms and reduce the subsidies paid to renewable power operators.
By the end of 2018, China had installed solar power stations of 174 GW of capacity and generated about 177.5 billion kilowatt hours of electricity, official data showed.
Source: Reuters
Global Wind Power Capacity To Grow By 60% Over Next 5 Years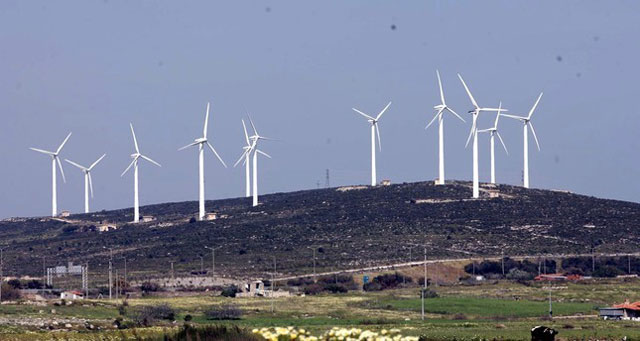 Global wind power capacity additions are expected to sit at an annual average of 71GW from 2019-2023 and 76GW from 2024-2028, according to new analysis from Wood Mackenzie Power & Renewables.
As noted in the report, "Global Wind Power Market Outlook Update: Q2 2019" Wood Mackenzie Power & Renewables has upgraded it's global wind power outlook by 11GW from 2019 to 2028 - a 1.5% increase from the previous quarter.
Commenting on the forecast, Luke Lewandowski, Wood Mackenzie Power & Renewables Director, said: "A 5GW upgrade in the global offshore sector will yield 129GW of new capacity and a compounded annual growth rate (CAGR) of 26%. Overall, the outlook is positive and global wind power continues to prosper due to both economic and social benefits."
The U.S. market has been upgraded by 16% QoQ, highlighted by a 3.8GW upgrade in 2021 alone.
"Eligible offtakers are rallying to capitalise on the renewable electricity production tax credit (PTC) before the full value incentive expires in 2020 and then phases down. Developers qualifying wind facilities in 2017 are eligible for 80% of the full credit amount, incentivising U.S. wind market growth.
"New state-level targets in the U.S. and the strengthening of renewable portfolio standard (RPS) mechanisms across the country is expected to support post-PTC demand," added Mr. Lewandowski.
A modest upgrade of 1% QoQ in Latin America is driven by near-term upgrades in Brazil and Mexico. Demand in Brazil's free market should positively impact expectations from 2020 to 2022, while an uptick in C&I demand in Mexico will support a record year in 2019.
Europe outlook dismal as sub-regions downgraded
"Northern Europe has been upgraded in our forecast by 6%. This should offset an otherwise dismal outlook update in Europe, as the other sub-regions combine for a 2.2.GW downgrade.
"Permitting challenges and undersubscription of onshore tenders in Germany and France have impeded growth. However, an increasing appetite for unsubsidised projects and a proliferation of demand from the C&I segment across Northern Europe both support a modest 0.6% upgrade for Europe QoQ."
Increasing competition from solar bad news for Africa's wind market
Slow project development due to political instability, immature support mechanisms and increasing competition from solar results in a 2% downgrade QoQ in Africa.
"Green ambitions in Africa are more prevalent than ever before. Renewable energy is attractive within the region, as wind and solar projects can be built much more quickly than other sources of energy. However, as solar is becoming increasingly economical, Africa's wind market faces stiff competition," said Mr. Lewandowski.
Policy deadlines boost outlook in China
Onshore and offshore policy deadlines in China underpin a 2.9GW QoQ boost in the country.
"Onshore developers are rushing to comply with a new policy that requires projects to be commissioned by the end of 2020 in order to capitalise on feed-in tariffs (FIT) before a subsidy-free era begins. Offshore developers must commission projects before the close of 2021 if they are to utilise the current level of offshore FIT.
"The story is not entirely positive in the APAC region, however. Current market conditions in India have bruised the region's near-term outlook, resulting in a 4% downgrade QoQ. The government-imposed auction ceiling prices and delays in commissioning awarded projects have slowed near-term growth expectations in India considerably – a decrease of 24% from 2019 to 2022.
"Additionally, reliability concerns in Thailand have led to a 37% downgrade over the 10-year outlook, as the government's focus has turned to other technologies," concluded Mr. Lewandowski.
Source: Wood Mackenzie
Harley-Davidson Will Offer Free Charging for Its LiveWire Electric Motorcycle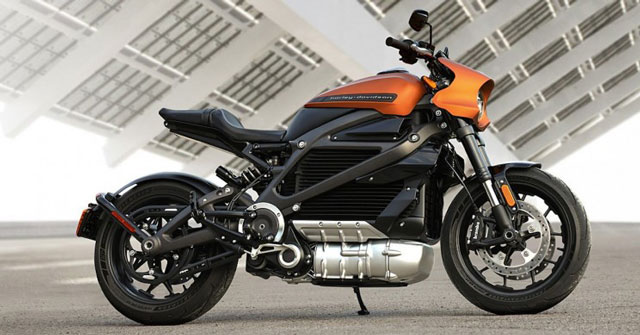 Harley-Davidson's first electric motorcycle, LiveWire, will soon be released to the public — it goes on sale in 2019 and market availability will be shared in August.
In anticipation of the upcoming release, the iconic motorcycle company has announced that it will be providing two years of free charging for its eco-conscious bikers.
Though the LiveWire does have a longer range than many expected — it can travel 146 miles on a single charge — being able to easily charge when the juice is running low will still be a priority for anyone thinking of buying the electric motorcycle.
As Engadget reports, Harley-Davidson is running a promotion for buyers of the new bike, that will help them mitigate its hefty $29,799 fee.
On buying the motorbike, you will get two years of free charging for ChargePoint stations at participating Harley dealers. You will also receive 500 kWh of charging service at Electrify America stations.
The LiveWire was unveiled in January this year at CES 2019 in Las Vegas. It is comparatively fast for an electric motorcycle, having an acceleration of 0-60 mph in 3 seconds.
Aside from being a fully electric vehicle, the new Harley-Davidson bike project is also aiming to push the boundaries when it comes to connectivity. The motorcycle company has installed connected services enabled by an LTE-connected Telematics Control Unit hidden under the bike's seat. These, they say, will allow riders to be fully connected, providing them a better riding experience.
The motorcycle also comes with seven different riding modes, including three you can self-program. It will have anti-lock brakes and a traction-control system as standard, as well as an adjustable color touchscreen that enables smooth navigation, music, Bluetooth connectivity and more.
Source:  Interesting Engineering
REPORT OF THE WEEK
Renewable Energy Statistics 2019
The International Renewable Energy Agency (IRENA) produces comprehensive, reliable data on renewable energy capacity and use worldwide. Renewable Energy Statistics 2019 provides data sets on power-generation capacity for 2009-2018, actual power generation for 2009-2017 and renewable energy balances for over 130 countries and areas for 2016-2017.
Please click here to read the full report.