Turkey's Installed Power Capacity Up 96% In 1H19 vs 1H18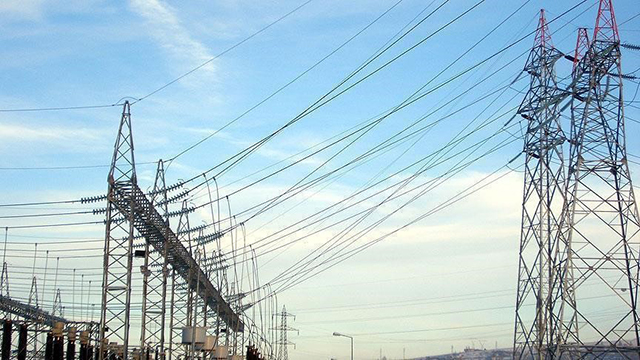 Turkey's installed power capacity increased by 96.54% in the January-June period of 2019, compared to the same period last year, according to calculations made by Anadolu Agency on Thursday.
The installed capacity of all power plants put into operation in the first six months this year increased to 1,820 megawatts compared to 926 megawatts installed over the same period last year.
Thermal power plants contributed the most to the installed power commissioned during this period. Thermal power plant capacity, which was 170.4 megawatts in January-June last year, increased to 1,408.4 megawatts during the same period this year.
Of the remaining capacity, hydroelectric power plants generated 121.6 megawatts, 204.9 megawatts came from wind power plants and 85.3 megawatts from biomass, waste heat and geothermal power plants.
The country's total installed power capacity at the end of June this year rose 3.8% to reach 90.42 thousand megawatts compared to 87.14 thousand megawatts as at the end of last June.
Source: AA
3 Banks To Co-Finance Turkey's Largest Geothermal Plant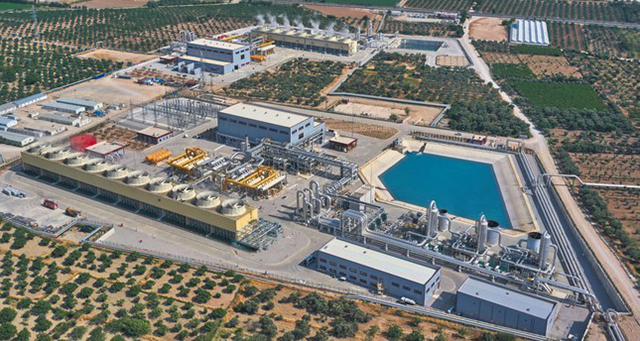 Three major development banks are helping Turkey diversify its energy mix with an investment adding close to 100 megawatts (MW) in capacity to EFELER, the country's largest geothermal power plant, the Asian Infrastructure Investment Bank announced on Thursday.
According to the announcement, the Asian Infrastructure Investment Bank (AIIB), the European Bank for Reconstruction and Development (EBRD) and the Black Sea Trade and Development Bank (BSTDB) are contributing to a financial package worth $350 million for three new units at the plant.
Under the financing package, Gurmat Elektrik will receive a $100 million loan from the AIIB, a $60 million loan from the EBRD and $20 million loan from the BSTDB.
"EFELER is located in western Turkey, in the region of the Buyuk Menderes Graben basin, the area in Turkey with the greatest potential for geothermal energy," the bank said.
Gurmat Elektrik, a renewable energy subsidiary of Guris Holding, is using the finance for the expansion at EFELER that will tap into locally available geothermal resources, it added.
EFELER geothermal plant has three units. Of the three new units, EFE-6 with 22.6 MW capacity and EFE-7 with 25 MW are already operational, while EFE-8 with a capacity of 50 MW is still under construction.
"When fully completed next year, the plant's eight units will have a total installed capacity of 260 MW," the bank said.
In parallel, Turkey's largest commercial lender Isbank is providing a $90 million loan, and the Industrial Development Bank of Turkey, TSKB, and ICBC Turkey Bank are making loans of $50 million and $30 million, respectively.
According to the Turkish Geothermal Power Plant Investors Association, Turkey plans to increase its geothermal power generation capacity to 2,000 MW by 2020, an increase of nearly 50% compared to year-end 2018.
Turkey's geothermal installed capacity increased 21% and reached to 1,282 MW in 2018, according to international renewables policy network, REN21 Global Status Report - Sustainable Energy in 2019.
Source: AA
Global Solar Installations To Reach Record High This Year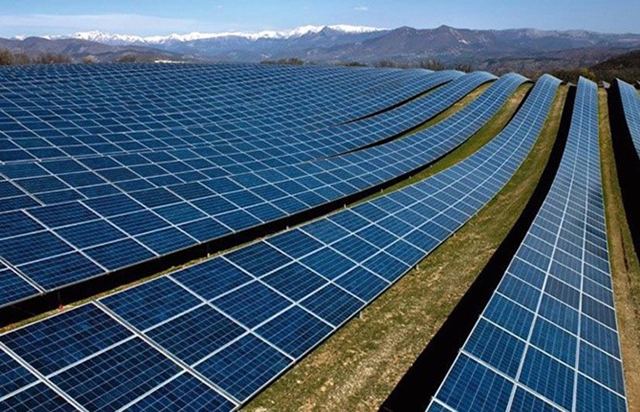 New solar photovoltaic (PV) installations are set to reach a record high this year, driven by improving markets in Europe and the United States and fast growth in India and Vietnam, consultancy Wood Mackenzie said on Thursday.
Low auction prices are also expected to help boost new solar PV capacity by the end of this year to 114.5 gigawatts (GW), 17.5% higher than 2018 and the first time new installations have exceeded 100 GW.
Last year, new capacity dipped slightly, mostly due to a slowdown in the world's largest solar PV market, China, which ended feed-in tariff subsidies for new projects.
"The market is now back on a strong growth trajectory – 2018's slowdown was just a blip and we expect annual installations to rise to around 125 GW per year by the early 2020s," Wood Mackenzie analysts said in their report.
The rise forecast this year will be driven mainly by Europe - in particular Spain, the United States, India, Vietnam, as well as Egypt and the United Arab Emirates.
Countries which install between 1-5 GW a year will drive growth. Last year, there were seven such markets. By 2022 there will be 19, including France, Saudi Arabia and Taiwan, the report said.
The increase comes despite the slowdown in China, which is giving priority to renewable projects which can operate without subsidies after a rapid fall in manufacturing costs. Its installations peaked at 53 GW in 2017 due to generous subsidies but are expected to ease to around 30-40 GW a year.
Up to 2024, however, China, India and the United States will account for more than half of total solar PV installations. Globally, auctions, rather than subsidies, are increasingly popular to incentivise renewable energy development.
"Auctions will be really important in driving growth, particularly in emerging markets," Tom Heggarty, senior solar analyst at Wood Mackenzie, told Reuters. Around 90 GW of projects are expected to be awarded contracts through auctions this year, up 10% from 2018.
A record-low price for solar generation of $16.95 per megawatt hour was set in a Brazilian auction in June and results of the second round of a Saudi Arabia auction should be released later in the year which are expected to be very low also, Heggarty added. A separate study earlier this year by the International Renewable Energy Agency said electricity generated by onshore wind and solar PV will in the next year be consistently cheaper than from any fossil fuel source.
Source: Reuters
Global Sales For Electric Vehicle Batteries To Record 13.6% Increase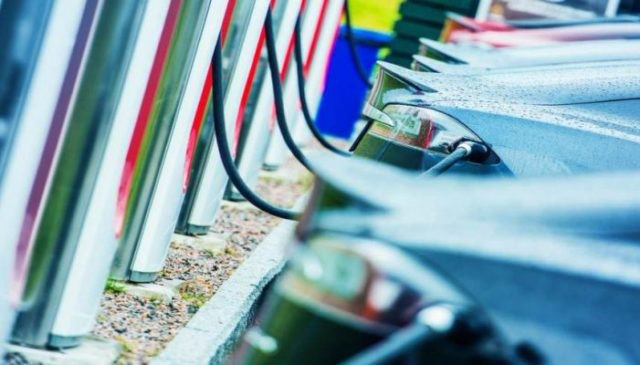 The global sales of electric vehicle batteries surpassed a valuation of $ 90,700 million in 2018, and are anticipated to register a Y-o-Y growth of 13.6% in 2019, according to research firm Fact MR.
Growing popularity and demand for electric vehicles (EVs), owing to increasing efforts to reduce emissions and ease pollution, continue to impact the sales of electric vehicle batteries.
The research firm finds that governments are pushing the adoption of EVs, moves contributing to an effective reduction in emissions of greenhouse gases. This, coupled with growing consumer concerns regarding negative impact of climate change and alarming rise in pollution levels has influenced growth in EV production, subsequently boosting the sales of electric vehicle batteries.
Additionally, around 20 major cities worldwide have announced the plans to ban gasoline and diesel cars by 2030 or sooner, providing potential growth prospects of the electric vehicle battery market.
Although EVs continue to gain popularity for their lower running cost, increased interior space, and unique exterior styling, many customers still express concerns over their cost premium and lack of charging infrastructure.
This has led to introduction of new battery cells and reduction of battery pack mass, resulting in improvements in energy density, charge discharge, and thermal performance. Further, advances in battery management systems have contributed towards extending battery life, vehicle range as well as safety. Prospects of the electric vehicle battery market will be promising, as cell manufacturers are also directing their focus towards innovative concepts such as solid state technology, lithium-air batteries, and alternative metal-ion chemistries.
The study opines that APEJ will continue to be the leading market for electric vehicle batteries, with sales in 2018 closed in on revenues worth $ 35,000 million. Global production of batteries for electric vehicles, especially passenger cars, remains concentrated in Asia, with China controlling over the raw materials such as lithium and cobalt needed to manufacture the batteries. In addition, according to the World Economic Forum and EV Volumes.com, China accounted for nearly 60% of the global electric vehicle sales and production in 2018. These factors along with strong automotive industry, improving economy, and rising disposable income in the region will continue to drive the APEJ electric vehicle battery market.
The study finds that parallel hybrid powertrains will contribute a relatively large sales of electric vehicle batteries, exceeding a valuation of US$ 64,800 million in 2018. Parallel hybrid powertrains or drivetrains are gaining increasing application in EVs or HEVs for their ability to deliver mechanical power from both electric motor and internal combustion engine simultaneously. In addition, HEVs with parallel hybrid powertrains make them more efficient for highway driving at higher and constant speed.
With over 50% revenue share in 2018, passenger cars continue to account for highly significant sales of electric vehicle batteries, according to the study. New government initiatives such as financial incentives reducing the cost of buying EVs, low- and zero-emission vehicle mandates, tightened fuel-economy standards and regulation, and other are likely to influence the adoption of electric cars, which in turn will impact the sales of electric vehicle batteries for passenger cars.
The study also offers a long-term forecast of the global electric vehicle battery market for the period between 2017 and 2022. The electric vehicle battery market is projected to register a value CAGR of 13.6% during the forecast period.
Source: Smart Energy International
India Added Record 1,836 MW Of Rooftop Solar Power In Last Fiscal: Report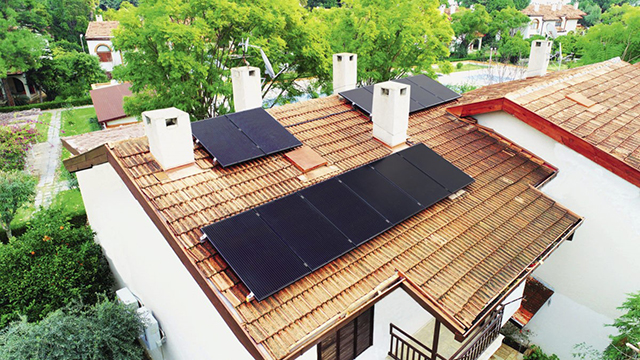 Rooftop solar power installations in India grew at a robust pace in 2018-19 (FY19), with the country adding a record 1,836 megawatt (MW).
At the end of FY19, the installed rooftop solar power generation capacity stood at 4,375 Mw, soaring 72 per cent over FY18, showed a report by Bridge to India. The fresh capacity additions came across commercial, industrial, public sector, and residential projects. With an installed capacity of 2,140 Mw, the industrial segment is the biggest contributor to the solar rooftop power portfolio.
Maharashtra (618 Mw), Rajasthan (393 Mw), Tamil Nadu (365 Mw), Gujarat (314 Mw) and Karnataka (298 Mw) are the top rooftop solar power generating states. The market is split between inverter suppliers and EPC (engineering, procurement and construction) contractors, each producing 1,836 Mw of rooftop solar power. Project developers make up the rest 688 Mw, with 15 Mw generated by stand-alone corporate establishments.
Rooftop solar power generation is increasingly gaining market share.
"Average system size has increased over the years due to greater adoption by commercial and industrial (C&I) users. Twenty nine per cent of the installations are more than 1 Mw in size", added the report.
In 2015, the government set a huge renewable energy capacity target of 175 gigawatt (GW), which was to be achieved by 2022, for transitioning into a nation with low-carbon footprint. Of this, 100 GW was earmarked for solar capacity with 40 GW (or 40 per cent) expected to be achieved through rooftop solar power projects.
US-based think-tank Institute for Energy Economics & Financial Analysis (IEEFA), noted in a report that from a historically low base, rooftop solar power generation has become the fastest growing renewable energy sub-sector in India, with a compound annual growth rate (CAGR) of 116 per cent between 2012 and 2018.
C&I consumers, incentivised by very high tariffs in these two sectors, have driven around 70 per cent of the growth. India has a very heavy cross-subsidy from C&I to residential and agricultural users. This acts as a key incentive, making self-generation for C&I immediately cost effective. The balance of 30 per cent is split equally between the government and residential consumers. The increased adoption of rooftop solar power production in Indian states can be attributed to high retail tariffs for C&I consumers, favorable net metering policies, corporate social responsibility programs, and increased consumer awareness.
IEEFA estimates that for the next three years, rooftop solar installation will grow at a CAGR of 50 per cent, suggesting a cumulative 13 GW of installed capacity by FY22.
Source: Business Standard
MENA Power Sector Needs $209 Bln Investments Until 2023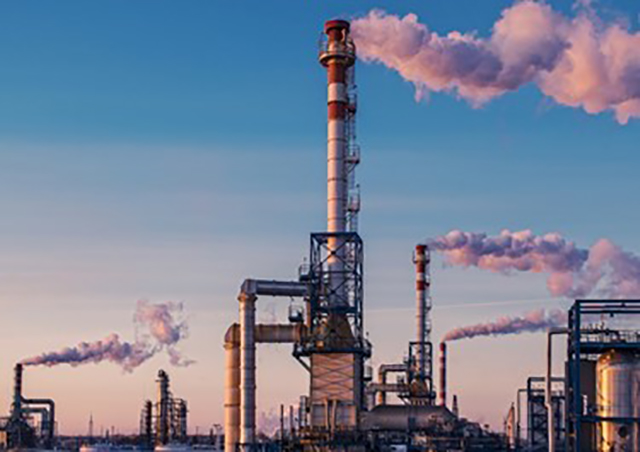 Over the next five years, the MENA region will need to invest US$209 billion in the power sector according to the latest MENA Power Investment Outlook 2019-2023 report issued by The Arab Petroleum Investments Corporation (APICORP).
Between 2019 and 2023, APICORP, the multilateral development financial institution estimates that investment in the MENA energy sector could reach $1 trillion, with the power sector accounting for the largest share at 36 per cent, spurred by growing electricity demand and greater momentum for renewable energy, noted the report.
Dr. Leila Benali, chief economist at APICORP, said: "We have observed that a large share of the funding requirements in MENA's energy sector will go to the power sector, of which renewables account for a substantial share of around 34 per cent."
"We also estimate that MENA power capacity will need to expand by an average of 4 per cent each year between 2019 and 2023, which corresponds to 88GW by 2023, to meet rising consumption and pent-up demand. Highly leveraged power projects in the region continue to be largely financed based on non-recourse or limited recourse structure, with debt-equity ratios in the 60:40 to 80:20 range, even 85:15 for lower risk profile projects backed by strong government payment guarantee," further commented Benali.
According to APICORP, the power sector continues to evolve throughout the MENA region, driven by the need for countries to meet demand growth, diversify their economies and create efficiencies. The MENA region will require the addition of 88GW by the end of 2023 to meet demand growth. Governments have been accelerating their investment plans and APICORP estimates that 87GW of capacity additions are already at execution stage. This is expected to translate into $142 billion for power generation, and approximately $68 billion for transmission and distribution.
Private sector financing dependent on sector reforms and government guarantees
While the government remains involved at different phases of power projects, even in PPPs, the private sector is critical for risk management due to its track record in performance, technology and cost efficiency that it provides for financing.
Speaking about the private sector's involvement, Mustafa Ansari, senior economist at APICORP, said: "Greater participation and financing from the private sector is imperative to the energy sectors growth; as more evenly shared responsibility in financing will ensure a reliable supply of competitively priced power. The energy sector represents significant opportunities for private sector financing in the long term."
APICORP anticipates governments and central authorities to continue to remain involved particularly in central generation and transmission, and it has noticed some forays of private sector into distributed power through aggregating sites or clusters and leasing.
Source: Pipeline Oil and Gas
REPORT OF THE WEEK
Methane Tracker: Reducing Methane Emissions From Oil and Gas Operations
Oil and gas producers that can demonstrate that they are taking strong action to reduce methane emissions can credibly argue that their resources should be preferred over higher-emission options. It is crucial for the oil and gas industry to be proactive in limiting, in all ways possible, the environmental impact of oil and gas supply, and for policy makers to recognise this is a pivotal element of global energy transitions.
Please click here to read the full report.