Turkey Remains Resolute in Protecting E. Med. Resources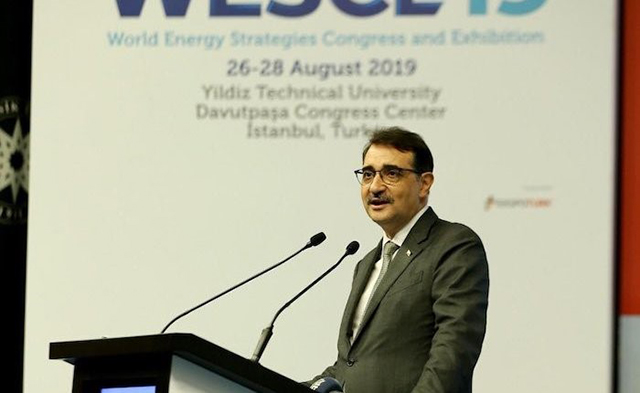 Turkey will not relinquish its legitimate rights to oil and gas exploration in the Eastern Mediterranean, Energy and Natural Resources Minister Fatih Donmez said on Monday.
Speaking at the World Energy Strategies Congress and Exhibition 2019 in Istanbul, Donmez said the Eastern Mediterranean region concerns the whole of Turkey.
"As a nation, we were here yesterday, we are also here today and we will continue to be here tomorrow," he asserted.
Donmez stressed that Turkey would continue its exploration activities in the region, both in license areas assigned by Turkey and the Turkish Republic of Northern Cyprus (TRNC) to Turkish Petroleum.
"These explorations reflect Turkey's legitimate position, which is consistent with international law. We will never turn a blind eye to the so-called alliances formed under the enosis [union with Greece] in energy, and which ignores the rights of the TRNC and the Turkish Cypriots," he said, echoing the view of Turkish President Recep Tayyip Erdogan on Sunday who said that Turkey is maintaining a resolute stance in the Eastern Mediterranean and would continue its activities in the region to protect its political and economic interests.
He added that with the country's first deep-sea drilling ships, Turkey began operations to drill the first wells, which he reiterated would steadfastly continue. Turkey has consistently contested the Greek Cypriot administration's unilateral drilling in the Eastern Mediterranean, asserting that the TRNC also has similar rights to the resources in the area.
From spring onwards when Ankara sent two drilling vessels -- the Fatih and the Yavuz -- to the Eastern Mediterranean, exploration and research work has continued in defense of the rights of Turkey and the TRNC to the resources in the region.
The Turkish-flagged drillship Fatih launched offshore drilling operations this May in an area 75 kilometers (42 nautical miles) off the western coast of the island of Cyprus.
The sixth generation ultra-deepwater drillship, Yavuz, also began operations in August at the Karpaz-1 well located in the Bay of Gazimagusa - also known as Famagusta, in the TRNC.
The share of domestic and renewable sources in Turkey's electricity production jumped to 66% in the first seven months of the year compared to 50% one year ago. This helped the country save the import of nearly $1.4 billion worth of energy products, Donmez said.
"We decreased our country's electricity imports by 24% and the share of imported sources in electricity production by 15.4%. We closed this gap by increasing the share of renewable sources in electricity production by 45% and domestic sources by 30%," he explained.
With the 22% increase in Turkey's electricity exports in the first seven months of 2019, Turkey is determined to enhance the share of those sources in its electricity production in line with its 2023 targets, he said.
"If we are successful at doing the things that have never done before in hydrocarbon exploration in our country, then we can produce natural gas at the level that we want, which in turn could change the natural gas usage rate," Donmez explained.
Source: AA
Borusan EnBW to Build 10 More Renewable Power Plants in Turkey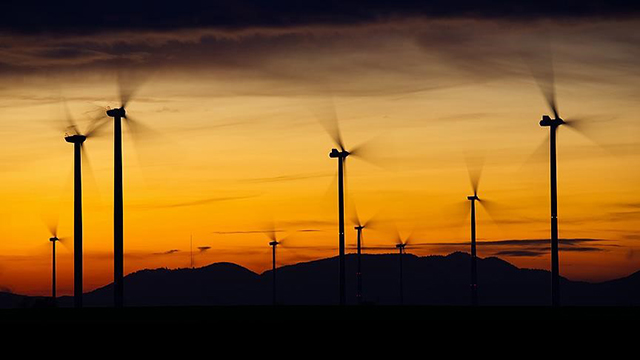 A major wind power plant investor, Borusan EnBW Energy is planning to build 10 new renewable energy plants in Sivas, Malatya, Hatay, Mersin, Edirne, Afyon and Manisa, increasing its total capacity to 1,100 megawatts (MW), the company's general manager Mehmet Acarla said in an interview. The company currently has 11 power plants and an installed capacity of 495 MW across Turkish cities.
Turkey has attached great importance to renewable energy investments in order to reduce its dependence on foreign resources to generate power. Currently, Turkey generates more than 30% of its electricity from solar and wind power with an aggregate installed capacity of over 12,000 MW. The investment in the renewable are continue with more wind, solar and geothermal power plants slated to operate soon.
The investments made in giant power plants in renewable energy have also caused the wind and solar energy industry to move to Anatolia. Several factories producing wind turbines and solar panels have been established in different parts of Anatolia, and a major breakthrough in the subindustry has been achieved.
Acarla said in his interview with the Turkish newspaper Hurriyet that the renewable energy industry is a great remedy to the long-standing production problem in Anatolia, adding that Turkey is experiencing an attack in renewable energy like the one it has experienced in the domestic car.
Indicating that the production stage of wind turbines is just like the production of buses, the Borusan EnBW general manager noted that critical parts are being produced in the production facilities established by global giants recently.
"Turkey has been successfully producing wind towers, blades, gears and generators and solar panels and cells. The success in this area has accompanied exports. Today, electricity is being produced in our port cities such as İzmir and the parts produced in these factories are being exported to Europe, the Balkans and Africa," he said.
Acarla stated that factories producing parts and equipment for renewable energy have created a great number of jobs in Anatolia, continuing that most of the engineers working in production and research and development (R&D) departments in these factories were trained in those regions.
Highlighting that this prevents immigration from these cities to others, Acarla noted that factories have led to the development of sub-industries in nearby regions.
"Since renewable energy is of dispersed structure in general, it brings great local benefits. This is a major development not only in production, but also in the most remote villages where we have established power plants. The economies of these regions are being invigorated," Acarla added.
Pointing out that Turkey discovered its renewable energy potential in the early 2000s, Acarla stated, "For the last five years, we have considered this field strategic and come to focus more on it. In addition to highly competitive power in this area, Turkey has a great wealth of natural resources. The solar duration and the quality of wind enable the plants work very efficiently. The wind corridors we have are of a quality that Europe cannot even imagine."
Emphasizing that investors who invested in Turkey's renewable energy sources in current conditions have no points to complain about, Acarla noted, "We are obliged to use options such as natural gas and nuclear energy to meet the energy demand without interruption. However, the days when the network will only be fed with green energy through storage technology are closer than we anticipate."
In 2009, one of the leading industrial conglomerates of Turkey Borusan Holding and EnBW Energie Baden, the third biggest energy company of Germany, announced their partnership with an equal stake of 50% each. The company initially planned to reach 2,000 MW of installed capacity with an investment of 2.5 billion euros ($2.81 billion) in a period of 10 years
Source: Daily Sabah
100 Billion Power Sector Investment Challenge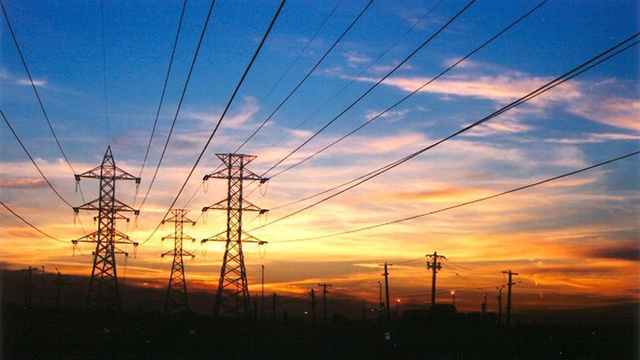 The EU electricity industry is committed to delivering a renewable-based and carbon neutral power supply in Europe well before 2050, which offers the prospect of turning Europe into a carbon-neutral economy by 2050. 80% renewable electricity: this is the impressive picture of Europe's electricity supply in 2045 in Eurelectric's study Decarbonization Pathways.
It estimates that, on average, full decarbonization of the power sector will require a significant increase of investments in clean generation and storage (towards 100bn euros per year over the period), as well as additional grid and infrastructure investments. As a follow-up to the study, Eurelectric set out to assess if all tools are available to translate the power sector's commitment into reality.
The Clean Energy Package is clearly a step in the right direction but investments in generation facilities, storage assets, networks and demand response will only happen if the economic signals and incentives are aligned with the high-level objectives and targets.
While global investment in renewable energy has experienced unprecedented growth in recent years, as costs of variable RES such as wind and PV have declined rapidly, it remains below its potential, especially in Europe where investment has declined.
Other low carbon technologies also need to be maintained or expanded. Moreover, the huge increase in variable RES will also require investments in flexibility and infrastructure.
Source: Eurelectric
Rail Line in Hampshire is World's First to be Powered by Solar Farm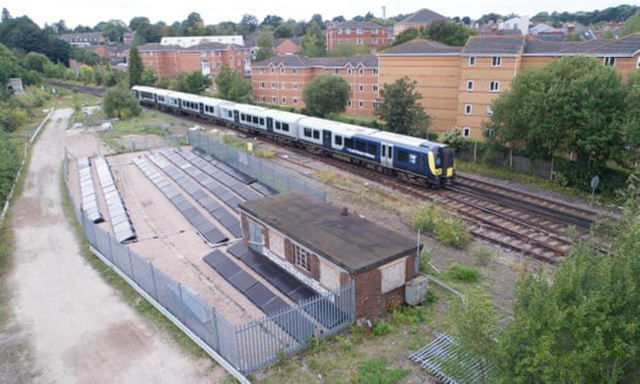 The world's first solar farm to power a railway line directly is due to plug into the track near Aldershot, paving the way for solar-powered trains.
From Friday, about 100 solar panels at the trackside site will supply renewable electricity to power the signaling and lights on Network Rail's Wessex route.
The 30kW pilot scheme could pave the way for a larger project capable of directly powering the trains that use this route from next year.
The solar breakthrough comes as Network Rail plans to spend billions of pounds electrifying rail lines to avoid running trains on diesel. This could help reduce air pollution, greenhouse gas emissions and costs
Solar panels are already used to power the operations of train stations, including Blackfriars in central London. But the Aldershot project is the first time a solar array will bypass the electricity grid to plug directly into a railway's "traction" system.
Network Rail hopes to use the scheme, developed by the charity 10:10 Climate Action and Imperial College London, to solar-charge its rail lines across the country.
Source: Guardian
New Deal Connects 3,000+ Direct Current EV Fast Chargers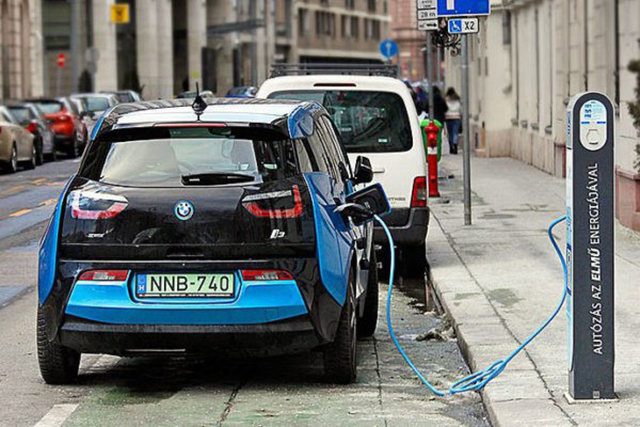 Electric vehicle (EV) infrastructure firms EVgo and Electrify America have partnered to increase the number of EV charging stations available to EV drivers across the US.
The partnership enables EV drivers to charge their EVs on both EVgo and Electrify America public chargers without additional fees, using their existing accounts for a seamless experience.
EV drivers will be able to charge using both platforms without creating new memberships, registrations, or payment methods.
The integration of the two EV charging platforms connects more than 3,000 direct current fast-chargers at more than 1,000 stations.
The aim is to improve consumer EV charging experiences and to meet the growing demand for EV charging stations as the electrification of the transportation industry intensifies.
Giovanni Palazzo, CEO of Electrify America, said: "As the demand for EVs continues to increase and create the need for more EV charging stations, we understand the importance of making access to public chargers as easy as possible for current and future EV drivers.
"Connecting our two networks helps ensure EV drivers have the freedom to travel on their terms without concerns of where to charge their EV along the way."
Cathy Zoi, CEO of EVgo, added: "EVgo is committed to cross-industry collaboration to make fast charging for EV drivers as convenient as going to an ATM.
"Since 2010, EVgo has been working to provide convenient and reliable fast charging across the country, and this new partnership will help to further accelerate EV adoption by providing even more options to drivers wherever they need them most."
Electrify America has also signed EV charging interoperability agreements with ChargePoint, Greenlots, Sema Connect and EV Connect. EVgo has also signed with ChargePoint, EV Connect, and Sema Connect.
Electrify America is investing $2 billion over 10 years in zero emission vehicle infrastructure, education, and access.
Source: Smart Energy International
Scandinavia's Biggest Offshore Wind Farm is Officially Open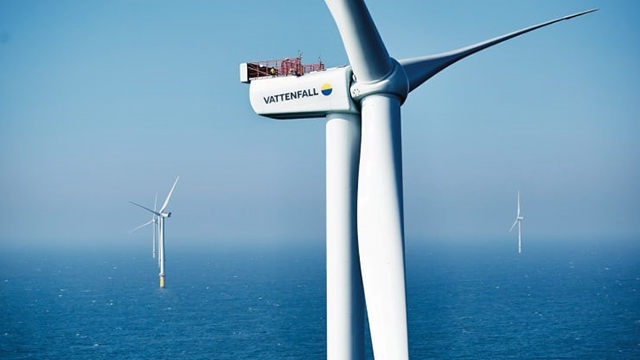 The largest offshore wind farm in Scandinavia is officially open. In a ceremony Thursday, state-owned Swedish energy firm Vattenfall inaugurated the Horns Rev 3 facility, which is located in the North Sea, off Denmark's west coast.
Horns Rev 3 consists of 49 turbines which stand 187 meters tall. If the turbines' foundations are taken into account, they each weigh nearly 1,500 tonnes.
The facility has a capacity of 407 megawatts (MW), which Vattenfall says is enough to cover the yearly electricity consumption of around 425,000 Danish homes.
The first foundations for Horns Rev 3 were laid in October 2017, and it began to send electricity to consumers at the end of 2018.
"The wind farm is a significant contribution to Vattenfall's production portfolio and takes us one step further in our ambition to enable a fossil-free living within one generation," Vattenfall CEO Magnus Hall said in a statement Thursday.
Attendees at the inauguration included Danish Prime Minister Mette Frederiksen and the Crown Prince of Denmark.
As a whole, Europe is a major player in the offshore wind sector. According to industry body WindEurope, it is home to 106 offshore wind farms across 11 countries, with 4,811 wind turbines connected to the grid.
Europe also boasts the world's largest operational offshore facility, the Walney Extension Offshore Wind Farm.
Located in the Irish Sea, the Walney Extension has a capacity of 659 megawatts and is capable of powering nearly 600,000 homes in the U.K, according to Danish energy business Orsted.
Source: CNBC
REPORT OF THE WEEK
Exploring Clean Energy Pathways: The Role of CO2 Storage
Carbon capture, utilization and storage will be an important part of the portfolio of technologies and measures needed to achieve climate and energy goals. In the International Energy Agency Clean Technology Scenario (CTS), a cumulative 107 gigatonnes of carbon dioxide (Gt CO2) are permanently stored in the period to 2060, requiring a significant scale-up of CO2 storage from today's levels
Please click here to read the full report.