Turkey Ready to Support Iraq in Electricity Sector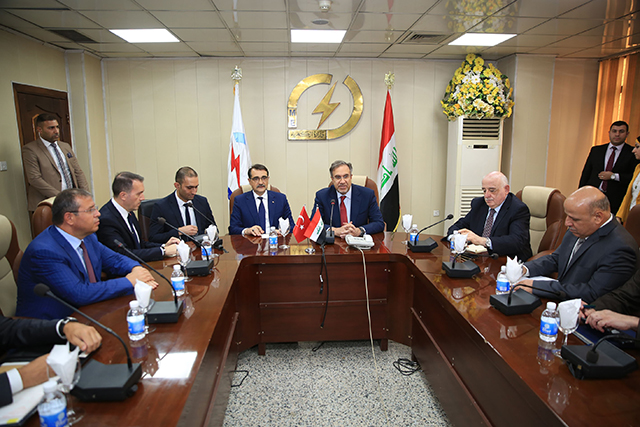 Turkey and Iraq have agreed to start electricity trade as soon as Iraq makes the necessary updates to its infrastructure, Turkey's Energy and Natural Resources Minister Fatih Donmez said on Thursday.
In discussions on Thursday between Donmez and Iraq's Minister of Electricity Luay Al-Khateeb for new bilateral electricity sector projects, Donmez expressed Turkey's willingness to support Iraq in updating its interconnection infrastructure.
Updating the electricity network infrastructure in Iraq is crucial in moving forward with new projects, Donmez said.
"As Turkey, we are ready to provide the necessary support for Iraq's electricity infrastructure," he said, adding that Turkey's construction sector along with electricity equipment manufacturers could help Iraq address the shortcoming in its electricity grid.
The meeting comes after Donmez sat down with Iraq's Oil Minister in Baghdad on Wednesday where the two reviewed the construction of a new oil pipeline to run parallel with the existing Iraq-Turkey oil pipeline.
Source: AA
Turkey's ELDER Receives Award With Consumer Satisfaction and Perception Research
Turkey's Association of Electricity Distribution System Operators (ELDER) conducted a research project analyzing the consumer satisfaction and perception in the electricity distribution sector from May to October, 2018.
The project, which received an award from Turkey Researchers Association (TUAD), was conducted to measure the consumer perception of the electricity distribution sector.
188 projects applied to the awards in 16 categories and 67 projects were rewarded in with Baykus Awards during a ceremony organized on 3th of September.
ELDER Chairman, Serhat Cecen, said on the rewarded project that it had a broad perspective in terms of learning the perception of the consumer.
He reminded that electricity distribution sector was totally privatized in 2013 and all private distribution companies took over a 35-years old power grid.
21 private sector distribution companies tried to complete the necessary investments while they also worked on creating a more competetive power market.
"This effectiveness research project is critical in terms of analyzing the current situation and future prospect. The results of the research which were already shared with all the distribution companies showed us that it is possible to have a healthy communication with the consumers only when you have a database with updated information. Thus, we organized a 'update data' campaign on social media platforms. As a result, 20 percent of our consumers updated their info in the system," Cecen explained.
He also said that the distribution companies have mobile applications for informing the consumers about any power cut or breakdowns.
"All applications were also updated and consumers now can learn any cuts on online platforms in a quicker and healthy way," Cecen underlined.
He concluded that more than 6,000 consumers became subjects of the research in Turkey's 81 cities.
Adjusting to Germany's Low-Carbon Future Will Come at a Cost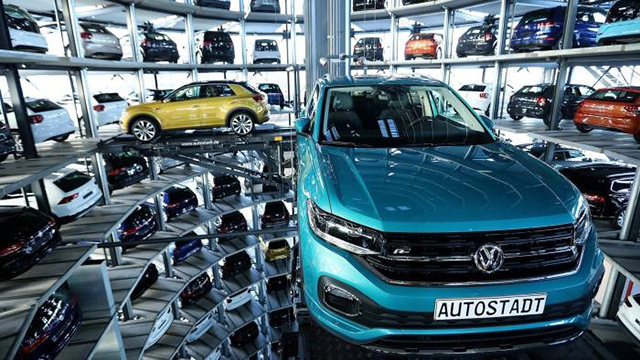 The prospect of a recession in Germany has brought back into focus the Energiewende — the country's plan for transition to a low-carbon economy.
The costs of the transition are beginning to be felt and Germany's once all-powerful industrial base is shrinking. Renewables are providing an ever greater proportion of power yet the low level of capacity utilisation makes investment in the balancing supplies necessary to maintain energy security hard to justify. But if Germany is to deliver on its ambitious emissions targets, what has happened so far is just the beginning.
The next steps will be harder and more disruptive. German energy demand continues to fall. After a 3 per cent decline last year the first few months of 2019 saw a further reduction. With a recession looming, the expectation must be that demand will fall even further. Demand fell even before the economic downturn and the latest numbers reflect a long-term trend.
Germany uses 13 per cent less energy now than it did in 1990, despite the fact that the economy has grown almost continuously throughout that period. Some of that is down to efficiency gains but there has also been a marked shift in the structure of economic output.
Over the past year, steel production has fallen more than 10 per cent and industrial production as a whole is down 5 per cent. Germany may remain Europe's strongest industrial economy but it is not immune to the impact of globalisation and the relocation of manufacturing away from western Europe. Most energy-intensive businesses enjoy some — mainly federal — relief from the full cost impact of the Energiewende but for others, typically smaller manufacturing businesses in areas such as textiles, the costs are damaging in fiercely competitive global markets.
Within the energy sector the sharpest fall in demand has been seen in the coal business, where consumption fell by more than 20 per cent year on year in the first half of 2019. The German coal commission, which reported in January, suggested after anguished discussions that the industry should be phased out over the 20 years to 2038. The reality, however, is that the shift away from coal has moved more quickly than anyone expected and the industry is visibly dying. So, too, is the nuclear sector.
Only seven nuclear power stations remain in operation, down from 17 in 2011 and all those are scheduled to be shut down by 2022. Oil use has also fallen — demand fell by 5 per cent last year thanks largely to the continuing gains in efficiency in both cars and trucks. The use of renewables continues to grow. In the first five months of 2019 they provided 47 per cent of Germany's electricity needs, mostly from wind, solar and biomass. The sharpest impact of the shift to renewables is the low capacity utilisation in the power sector. The problem is spelt out in a recent research paper from Deutsche Bank.
Capacity utilisation is lowest in wind and solar facilities — but both are protected by public policies. The harshest impact falls on the gas-fired stations that provide essential back-up to intermittent renewables but operate at less than 40 per cent of their capacity. The Deutsche Bank paper makes it clear that gas suppliers will require their own government subsidies if they are to remain viable investments for the companies involved.
The fall in energy demand plus the economic downturn will take Germany closer to its 2020 target of reducing emissions by 40 per cent from a 1990 base. But higher targets are being set — a reduction in emissions of 55 per cent by 2030 and 95 per cent by 2050. So far, policy has focused on the power sector — transforming the transport sector, heating and the industrial use of energy will be far harder.
The case for a fundamental review of the approach to emissions reduction has begun to be made. Analysis of the Energiewende by Der Spiegel describes the programme as a "monumental failure" and characterises the next phase as likely to be "expensive and exhausting". Industrial leaders — including Herbert Diess, the head of Volkswagen — have begun to express their concern that the imposition of higher costs on businesses that already shoulder the main burden of the Energiewende will lead to an even greater decline in the industrial base.
Several, including Mr Diess, are urging the retention of nuclear power beyond 2022. But business (along with labour) has lost its once-dominant voice in German politics. With the Social Democrats in sharp decline — (with some 13 per cent support, according to recent opinion polls — the political dynamic rests with the Greens, who have 24 per cent and may soon be part of a new coalition. If that happens, the pressure for more extensive action on climate change will intensify.
For many, the prospect of a post-industrial economy free of the old manufacturing sectors that have shaped areas such as the Ruhr over the past 100 years will be welcomed.
But without balanced consideration of the implications of the Energiewende -— and similar policies in other European countries — the adjustment to a low-carbon future will be painful in terms of employment and regional decline and the broad consensus that has sustained the policy over the past decade will break down.
Source: Financial Times
10 Countries Dominating the Utility-Scale Storage Market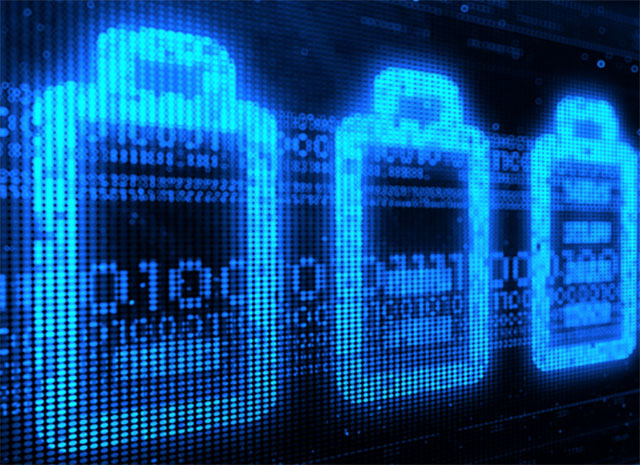 Navigant Research forecasts that only 10 countries will account for 80% of the global market for utility-scale energy storage systems market.
The 10 countries are the US, France, Germany, the UK, Australia, China, India, Japan, South Korea, and Brazil.
The global market for utility-scale energy storage systems is expected to increase to 1,242.1MW of new capacity.
According to the research firm:
- The emergence of new markets and applications is driving the utility-scale energy storage market
- 2018 represented the largest year on record for new energy storage systems
- The market remains concentrated in a relatively small number of countries and driving the increase in adoption in these countries are favourable policies,
market structures and regulations and renewable energy deployments
- Solar plus storage has emerged as a major opportunity and driver of new growth for the energy storage industry
- The shorter duration grid stability applications remain the foundation for many emerging markets
- Frequency regulation and related services are the starting point for most countries seeing a growing energy storage industry
- New projects are focusing on longer duration bulk storage services such as renewable energy shifting and transmission and distribution asset optimisation.
Source: Smart Energy International
Access to Electric Car Chargers Must be Guaranteed, Urge Auto Makers, Electricity Sector and NGO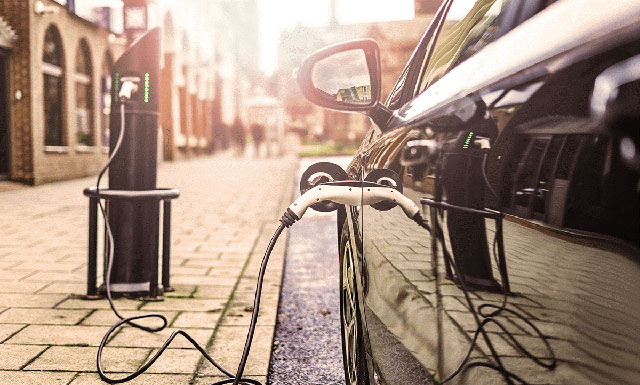 The European Automobile Manufacturers' Association (ACEA), Eurelectric and Transport & Environment (T&E) are calling on the European institutions to facilitate a rapid roll-out of smart charging infrastructure for electrically-chargeable vehicles. This is a unique collaboration as it marks the first time that the EU auto industry, electricity sector and the green group have joined forces to push for a common goal.
E-mobility has a crucial role to play in decarbonising road transport and meeting Europe's climate objective. As Brussels gears up for a new political term, the three associations are therefore urging policy makers to guarantee the 'right to plug' to all those who use an electric vehicle, so that everyone across Europe can get access to charging which should be as simple as refuelling today.
This will require a massive deployment of strategically located 'smart charging' infrastructure right across the EU. Smart infrastructure will enable drivers to charge without severely affecting, or overloading, Europe's electricity grids. It provides clear benefits to customers, the power system, the automobile industry and society at large, the associations believe.
ACEA, Eurelectric and T&E signed this joint call to action today at ACEA's 'Leading the mobility transformation' Summit in Brussels. On this occasion, the auto and electricity industries confirmed their commitment to making more focused investments in both vehicle technology and smart charging solutions.
Whether it is urban or motorway public charging, all barriers to infrastructure deployment and e-mobility growth must be removed. In order to make charging at home, work and on motorways easy and accessible for all drivers, policy makers should reform and strengthen key legislation, such as the soon to be revised EU alternative fuels law (AFID) and the EU buildings directive (EPBD). Existing EU funding instruments must also be better leveraged to speed up the roll-out of infrastructure, and other financial instruments should be targeted to unlock new solutions to improve coverage across all member states.
"The EU auto industry wants to work with all stakeholders to make zero-emission mobility a reality," stated ACEA Secretary General, Erik Jonnaert. "To convince more customers to make the switch to electric vehicles, we have to remove the stress associated with recharging. This means that everyone must have the option to recharge their vehicle easily, no matter where they live or where they want to travel to."
"The race to the future is on. We must remove all barriers and make the shift to electric mobility as easy and convenient as possible. Every consumer should have a 'right-to-plug' - and the roll-out of public charging points must accelerate. By 2025, we need 1.2 million public charging points in Europe," said Kristian Ruby, Secretary General of Eurelectric.
Julia Poliscanova, clean vehicles director at T&E said: "A rapid shift to electric cars powered by clean electricity is essential if we want to halt dangerous global warming. Now that carmakers are preparing a wave of new and affordable electric models, we need to ensure the fast and easy deployment of charging points at home, at work and on the road so that charging an electric car becomes a completely hassle free experience for citizens across the EU."
Source: Eurelectric
Turkey's Zorlu Enerji to Build 1.8 MW Solar Farm In West Bank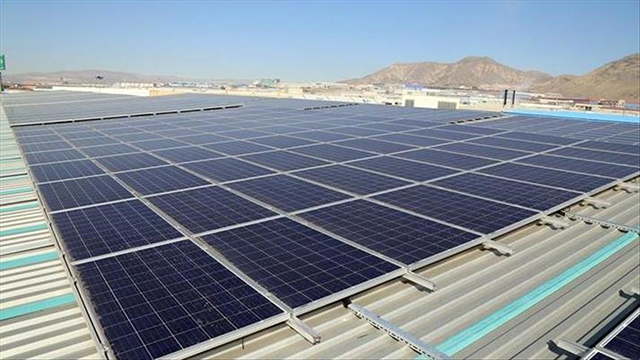 Turkish independent power producer Zorlu Enerji Elektrik Uretim AS (IST:ZOREN) and the Jerusalem District Electricity Company (JDECO) will together build a 1.8-MW solar farm in the Jericho Governorate in Palestine's West Bank.
The pair signed last week an agreement with Palestinian Energy and Natural Resources Authority (PENRA) regarding the establishment of the solar farm, Zorlu Enerji said in a press release.
The Turkish firm will build the project through ZJ Strong, a joint venture it set up with JDECO.
The Jerusalem-based power company, which serves the West Bank, will purchase the output of the solar farm at a guaranteed price for 25 years.
 Zorlu Enerji has also signed a loan agreement with the Bank of Palestine for ILS 5 million (USD 1.41m/EUR 1.29m) to finance the project.
Source: Renewables Now
REPORT OF THE WEEK
Ofgem's Future Insights Series: Flexibility Platforms in Electricity Markets
In future, Great Britain's electricity system will be more decentralised, smarter, and lower carbon. This transition is already underway. To support this, the system will need to become more flexible and more responsive to changing demand and more accommodating of variable renewable generation.
The assets to provide a significant proportion of the flexibility that the current electricity system requires already exist and are connected to distribution and transmission networks. Flexibility Platforms are one of the mechanisms that can unlock this flexibility to address the constraints the current electricity system is facing and those it will have to overcome in the future.
Please click here to read the full report.