Turkey Global Role Model in Geothermal Power Development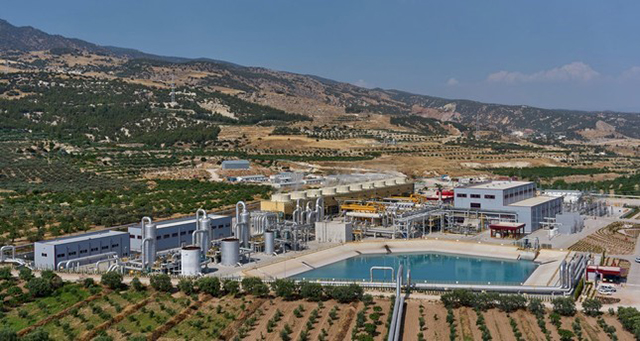 The quest for increasing the share of domestic and renewable resources in power generation has been high on the agenda of the Turkish energy industry. With investment-friendly schemes and incentive programs, Turkey has managed to exponentially expand its renewable capacity, capitalizing on the vast resources of solar, wind and geothermal power.
While recording record increases in wind and solar capacity at the European and global scale, Turkey has also become the fourth country with the highest geothermal power capacity in the world, following the U.S., Indonesia and the Philippines. Geothermal Power Plant Investors Association head Ali Kindap remarked in an exclusive interview with Daily Sabah that a bulk of the capacity increase was facilitated when Turkish lawmakers enacted legislation specifically designed for geothermal power plant investments in 2007 and during the 2000s when the government liberalized the geothermal industry and paved the way for private sector investments.
"The YEKDEM [Renewable Energy Support Scheme] program and the liberalization of the industry have enabled Turkey to make profound progress on the utilization of this particular resource," JESDER Chairman Kindap said. "Turkey has established its own model for geothermal power plant development and that model sets a global example."
Even Indonesia, which has a bigger capacity than Turkey in geothermal power, is now looking to benefit from the Turkish experience, he said. Some of the Turkish energy companies are already in the process of entering the Indonesian market.
Zorlu Enerji, of which Kindap is the general manager overseeing investments, operations and maintenance, is preparing to open an office in Indonesia to engage in geothermal energy operations in the country.
"Since YEKDEM took effect, Turkey has seen a huge leap in the increase of electricity generation. While more hydroelectric power plants became operational, the investments in wind, solar, biomass and geothermal power plants have also been on a continuous rise," Kindap remarked.
The Turkish Parliament enacted a renewable energy promotion law providing for feed-in tariffs for electricity generation from renewable energy sources in 2005. Due to the low level of feed-in tariffs, this law was not very attractive for investors. In 2011, the promotion law was amended and a new support scheme was integrated a day ahead when the market was introduced.
As a result of the rising domestic and renewables capacity expansion, Turkey has supplied 65% of its electricity from local resources in the last seven months, the energy and natural resources minister said on Thursday, noting that this increase wrote off $1.5 billion from the country's energy bill.
The data from the Energy Ministry revealed that 37.3% of the total power generation came from coal plants and natural gas provided for 29.8% of the electricity generation last year. Hydroelectric power plants accounted for 19.8% while wind and solar power plants made up 6.6% and 2.6%, respectively. Geothermal power plants generated 2.5% of Turkey's electricity generation while other resources made up 1.4%.
Turkey's installed power capacity was calculated at 88,551 MW by the end of last year. In terms of resource types, hydroelectric power composed 31.9% and natural gas accounted for 25.6% and 21.5% came from coal. Wind and solar power made up 7.9% and 5.7% of the total installed power capacity, respectively. The remaining 5.9% came from various types of resources.
Of the total installed power capacity, 1,350 MW is made up by geothermal power plants. By the end of this year, the geothermal capacity is likely to reach 1,500 MW since a number of projects have been accomplished as part of the YEKDEM program that will come online soon, said the JESDER head.
Kindap highlighted that Turkey has a much larger potential and could easily rank third in the global listing of the geothermal power. The capacity in western Anatolia, where geothermal power plants are concentrated as the exploration and drilling of the General Directorate of Mineral Research and Exploration revealed commercializable results in its endeavour during the 1970s and 1980s, could reach as high as 3,000 MW.
Source: Daily Sabah
Turkish Powership to Produce 1st LNG Power in Africa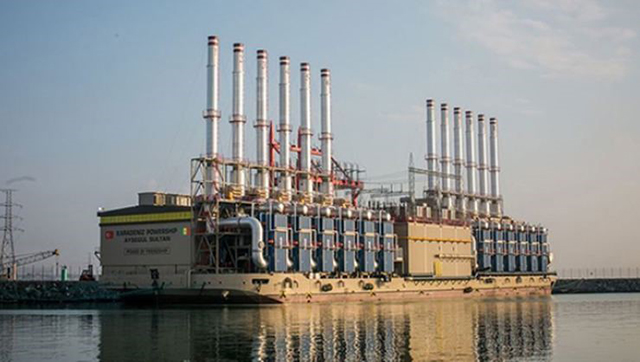 Turkey's Karpowership company, the designer and builder of the world's first floating power plants, is preparing to meet Senegal's 15% electricity needs from liquefied natural gas (LNG) with 235 megawatts Aysegul Sultan powership, which started its voyage from Turkey to Senegal on Sunday, the company's chief commercial officer recently announced.
The powership will sail to Senegal's capital Dakar over the next 20 days.
As part of the commissioning process, the Aysegul Sultan powership will become operational by the beginning of the October and will meet 15% of Senegal's electricity needs, chief commercial officer Zeynep Harezi told reporters during a visit to the Karmarine Shipyard located in Yalova, a province in Turkey's Marmara Region.
Harezi announced that the powership would be the first project in Africa to produce electricity from LNG, with an installed capacity of 235 megawatts.
"We will use fuel oil in the first six months of our operation as a bridging fuel but will convert to LNG at the end of this process and continue to generate 15% of Senegal's electricity over the next five years in line with our contract with the country," she explained.
In addition to the Senegal project, Harezi said the company started to convert its powership fleet from liquid fuels to natural gas.
"We completed the conversion process for the world's biggest powership with 480 megawatts in Indonesia and also started the conversion process for the 480-megawatt powership in Ghana," she said.
Karpowership currently has 22 operational ships across the world, including Indonesia, Ghana, Zambia, Gambia, Sierre Lone, Gine Bissau, Sudan, Cuba, Mozambique. The company also sent powerships to Iraq and Lebanon in 2010 and 2013, respectively. With an investment of more than $5 billion, the installed capacity of the fleet totals 3,500 megawatts.
"We light 34 million people all over the world with powerships designed and produced by Turkish engineers in Turkey," Harezi noted.
She added the company would continue to invest in powerships to meet the needs of various countries.
"We currently have 2,000 megawatts under construction while 3,000 megawatts are in design or are planned. Thus, we will increase our capacity to 5,000 megawatts with 20 more powerships in five years time," she said.
She added that an agreement was signed at the end of August between Japanese Mitsui O.S.K. Lines, Ltd. (MOL), the biggest floating storage and regasification unit (FSRU) operator in Asia, and Karpowership. The agreement will see both companies establish the KARMOL company, with each company holding a 50% share interest, to develop a powership and an FSRU.
Karpowership is an Istanbul-based company, and a subsidiary of the Karadeniz Energy Group. The group started its energy investments in 1996, and is Turkey's first private electricity exporter.
Source: AA
Global Renewable Energy Investment Hits $2.5 Trillion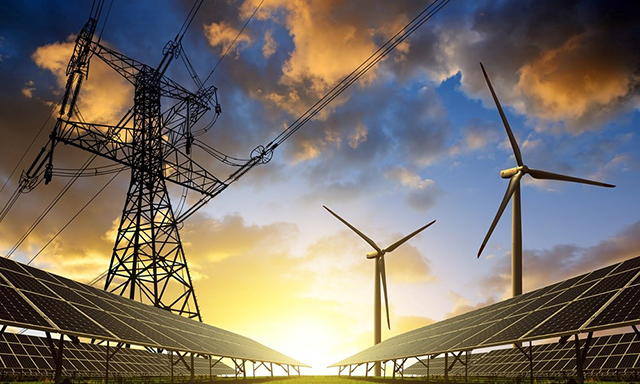 Global investment in new renewable energy capacity over this decade — 2010 to 2019 inclusive — is on course to hit USD 2.6 trillion, with more gigawatts of solar power capacity installed than any other generation technology, according to new figures published today.
According to the Global Trends in Renewable Energy Investment 2019 report, released ahead of the UN Global Climate Action Summit, this investment is set to have roughly quadrupled renewable energy capacity (excluding large hydro) from 414 GW at the end of 2009 to just over 1,650 GW when the decade closes at the end of this year. Solar power will have drawn half — USD 1.3 trillion — of the USD 2.6 trillion in renewable energy capacity investments made over the decade. Solar alone will have grown from 25 GW at the beginning of 2010 to an expected 663 GW by the close of 2019 — enough to produce all the electricity needed each year by about 100 million average homes in the USA.
The global share of electricity generation accounted for by renewables reached 12.9 per cent, in 2018, up from 11.6 per cent in 2017. This avoided an estimated 2 billion tonnes of carbon dioxide emissions last year alone — a substantial saving given global power sector emissions of 13.7 billion tonnes in 2018.
Including all major generating technologies (fossil and zero-carbon), the decade is set to see a net 2,366 GW of power capacity installed, with solar accounting for the largest single share (638 GW), coal second (529 GW), and wind and gas in third and fourth places (487 GW and 438 GW respectively).
The cost-competitiveness of renewables has also risen dramatically over the decade. The levelized cost of electricity (a measure that allows comparison of different methods of electricity generation on a consistent basis) is down 81 per cent for solar photovoltaics since 2009; that for onshore wind is down 46 per cent.
Source: UN Environment
Investors With $11 Trillion in Assets Pledge Shift From Fossil Fuels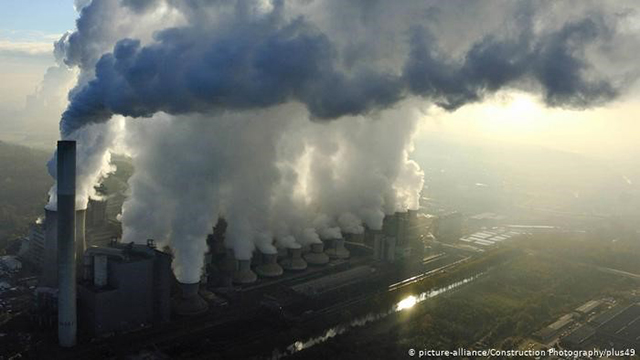 Institutional investors holding assets worth $11 trillion have now pledged to divest from fossil fuel assets, a significant jump in the number committing to clean energy, a report said on Monday.
A growing number of investment and wealth funds have been looking to pull away from fossil fuels and shift to renewables, especially since the 2015 Paris Agreement on climate change.
The $11 trillion figure was released in a report as part of the "Financing the Future" summit in Cape Town for advocates for investment in clean energy transition. More than 1,000 institutional investors are committed to dropping fossil fuel assets, including wealth funds, banks, insurance firms as well as scores of city councils, universities, and religious organizations. By comparison, institutional investors with holdings of $52 billion in assets had made the same commitment in 2014.
We are seeing a clear shift away from fossil fuel investments in every sector," said Clara Vondrich, director of Divest-Invest, one of the report authors. "Coal, oil, and gas assets are being recognized as toxic — not just morally due to the climate crisis but also increasingly financially."
The $11 trillion figure represents around 16 percent of the total global equity markets in 2018, the organizers said, citing World Bank figures.
Activists for fossil fuel divestment say it is one way to reduce carbon emissions by pressing investors to get rid of shares, bonds or other assets in those companies.
Across all business sectors, global companies responding to pressure from society and shareholders are looking for low-emissions ways for growth that are "Paris-compliant. But oil and gas projects set up by major fossil fuel companies over the last 20 months threaten both shareholder value and efforts to keep Earth from overheating, according to an analysis released last week. Greenhouse gas emissions stemming from new investments totalling $50 billion could push already tough Paris climate treaty goals for capping global warming out of reach, warned Carbon Tracker, a non-profit financial think tank.
Earth's average surface temperature has gone up 1 degree Celsius since the late 19th century, and is on track — at current rates of CO2 emissions — to warm another two or three degrees by century's end.
The Paris Agreement calls on humanity to block the rise in Earth's temperature at "well below" 2 degrees Celsius (3.6 Fahrenheit) compared to pre-industrial levels, and 1.5 degrees if possible.
Source: Japan Times
UK Blackout – Grid Operator Submits Much-Anticipated Final Report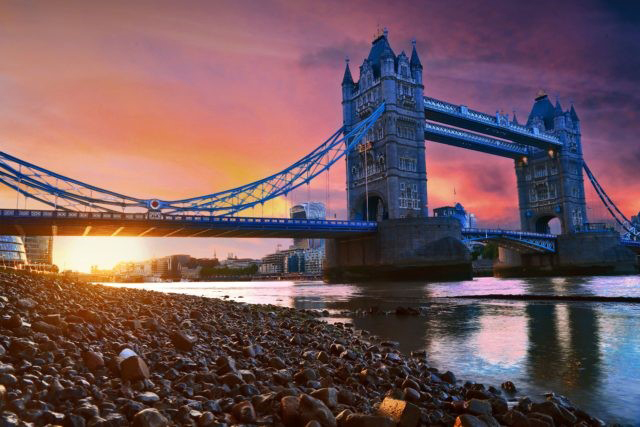 The much-awaited final report from the UK's National Grid ESO on the blackout that affected one million people on August 9th, 2019, has revealed that Britain's transmission systems protection measures operated "in line with the design and in compliance with the Grid Code requirements on fault clearance".
The investigation which was ordered by the UK's new energy minister Andrea Leadsom, energy regulator Ofgem, and Britain's Department for Business, Energy and Industrial Strategy (BEIS), relied on input and analysis from organisations such as Orsted, RWE, NGET, and Govia Thameslink Railway, some of which were suspected of having played a contributing role in the event, which saw commuters stranded across much of the UK's public transport system, with road-users stuck in peak-hour Friday afternoon traffic.
The blackout was ultimately blamed on a lightning strike, in line with initial findings which in turn resulted in the shutdown of the UK's largest wind farm, Hornsea One and the secondary, almost simultaneous tripping of a steam turbine at the gas-fired Little Barford power plant, run by RWE.
National Grid ESO has suggested that security standards be reviewed to establish whether higher levels of resilience in the system are required, and stressed that communication processes and protocols should also be reviewed to ensure timeous, effective communication in the event of future blackouts.
The report further recommends that facilities connected to Britain's low-frequency demand delivery system be reviewed "to ensure no critical infrastructure or services are inadvertently placed at undue risk of disconnection".
It further suggests that the protection systems employed on electric trains be reviewed to ensure undisrupted operation during any future disturbances to the power grid.
The report's findings also question the potential benefit of establishing standards related to grid events which resilience and protection systems for critical infrastructure and services should be based.
The grid operator has suggested that the delivery timeline for the UK's Accelerated Loss of Mains Change Programme should also be reassessed, so as to reduce the risk of inadvertently tripping and disconnecting embedded generation.
Source: Smart Energy International
65 GW of European Onshore Wind Turbines Need Upgrades or Replacements by 2028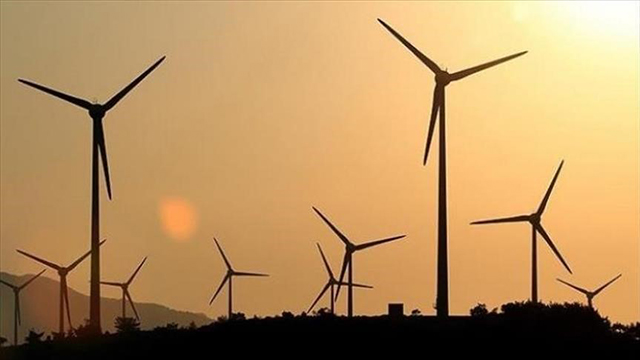 65 GW of European onshore wind turbines will reach end-of-design-life by 2028. From 2019 to 2028, an average of 4 GW of turbines per year that are reaching end-of-design-life will be lifetime extension (LTE) suitable, according to new research from Wood Mackenzie.
While upgrading components to extend the life of a turbine - the LTE option - is much cheaper than alternative options available, not all asset owners will choose to implement an LTE solution.
Commenting on the report, "European Onshore Wind Lifetime Extension Outlook", Daniel Liu, Wood Mackenzie Principal Analyst, said: "The decision to extend the operational lifetime of turbine assets depends on asset owner strategies, project economics and site and turbine operating conditions.
"Distributed sites - those with three or less turbines - are economically less suitable for operating beyond design lifetime with considerable refurbishment and/or upgrade work. Larger sites need to balance regulatory issues, financial risks, technical challenges and operational challenges to make lifetime extensions economically viable.
According to the Wood Mackenzie report, complete turbine repowering is one of the solutions proposed to maintain the existing capacity of the European onshore wind turbine fleet. This involves the wholesale replacement of old turbines with new technology.
However, the costs of new technology, permitting issues, regulatory hurdles and asset owner resources make repowering a daunting proposition for many operators. LTE is an alternative to decommissioning or complete repowering.
"We have identified 42 GW of turbines reaching end-of-life by 2028 that have a commercially available LTE solution" added Mr. Liu.
The leading onshore wind markets in Europe - Germany, Spain, UK and France – are unlikely to meet 2020 renewable energy targets. New regulation is needed to prevent wholesale removal of wind generation capacity.
Providing regulatory support for LTE projects is one way to preserve existing capacity.
"Currently, minimal regulatory support is offered for repowered and LTE projects, forcing asset owners to operate in a merchant power market. However, the introduction of the post-2020 Renewable Energy Directive should provide clarity for asset owners to decide on whether to decommission, repower, or extend the lifetime of their onshore wind assets.
Source: Wood Mackenzie
REPORT OF THE WEEK
Enabling Technologies: Innovation Landscape
IRENA's Innovation Landscape report highlights innovations in enabling technologies.
Please click here to read the full report.