Turkey Regional Leader in Renewable Energy: Erdogan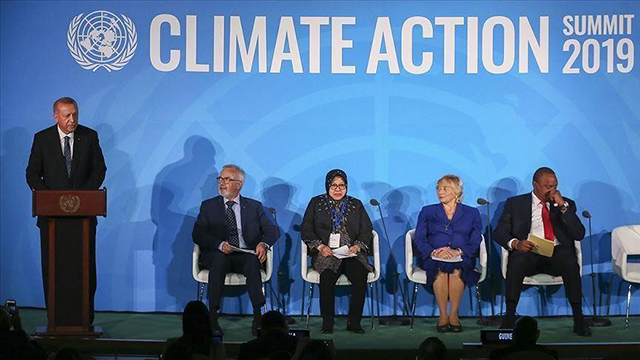 Turkey is a leading country in its region in renewable energy use, the nation's president said Monday.
"Currently, we are meeting more than 30% of the electricity through renewable energy," Recep Tayyip Erdogan said as he vowed to boost the current rate to 39% by 2023.
Erdogan was speaking at a climate change summit at UN headquarters and said the problems the world faces requires solutions that need regional and international cooperation.
Turkey is also minimizing disaster risk while building climate-sensitive and energy efficient cities, he said.The Turkish president said his country planted more than 4 billion trees and plans to plant 11 million more by Nov. 11.
"One of our 2023 targets is to increase forest areas to 30% of the total area," he said.
In a bid to reduce greenhouse emissions and solve traffic congestion, Turkey is building subway lines, and will step up the length of intercity railway system by 50%, said the president.
Turkey will also reduce plastic bag consumption by 75% in line with environmental goals.
Erdogan said the Zero Waste project, initiated by first lady Emine Erdogan, has been adopted in all cities and institutions across the country.
"We are expanding Zero Waste project in all of Turkey. By 2023, we will have switched to Zero Waste system in nearly 400,000 buildings," he said. "We will increase the recovery rate of recycling from 13% to 35%."
Turkey is also working on roadmaps to make new buildings carbon neutral by 2030 and existing buildings by 2050.
Erdogan is in New York to attend the 74th session of the UN General Assembly.
Source: AA
One Ministry Saves Thousands of Trees with Zero Waste Project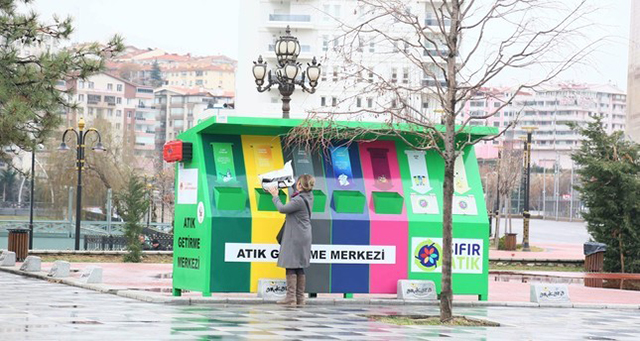 Turkey's top authority overseeing energy generation and saving turned to the Zero Waste Project to power up its recycling efforts.
In 15 months, the Energy and Natural Resources Ministry has saved 2,411 trees from certain death as it recycled 150 tons of waste paper, 47 tons of plastic, 23 tons of glass and 20 tons of metal waste. Better yet, food waste from the ministry – 70 tons of meals, bread and organic waste – were destined for animal shelters after they were recycled. The ministry is among a large number of institutions participating in the project that was spearheaded by first lady Emine Erdoğan. In April 2018, the ministry joined the recycling initiative and recently revealed figures about their efforts.
Ministry officials said 2,411 grown trees sustain the oxygen needs of 4,959 people besides cutting greenhouse gas emissions.
The Zero Waste Project is applied everywhere run by the ministry, from headquarters of major electricity transmission companies to offices of the Mining Works Directorate and Renewable Energy Directorate. Offices of ministry across Turkey that oversees country's mining, natural gas, electricity and oil authorities are among the contributors.
The 47 tons of plastic it recycled in under 15 months provided the raw material for the production of items, from textiles to water pipes, from greenhouse coverings to bags, detergent bottles and garbage bins.
Plastic recycling also helped save 658 megawatts hour (MWh) energy. By recycling 23 tons of glass, the ministry saved more than 2,113 liters of oil. From the meals of staff, 16 tons of vegetable oil waste was collected and this equals the production of 12,000 liters of biodiesel. Some 70 tons of food waste was also sent to animal shelters across Turkey.
The ministry credits the success with proper training of the personnel. It held 12 separate training sessions for the ministry staff where they learned everything about reducing waste.
The project, which started in 2017 and was embraced nation wide over the next two years, was first applied at the Beştepe Presidential Complex and the ministries, before being adopted by municipalities around the country as well as private companies and public buildings, from hospitals to schools.
Currently, over 18,750 public institutions are included in the project, separating waste at its source.
Turkey looks to phase out landfills whose numbers have considerably decreased in recent years and switch to a recycling model where no waste would "go wasted." The country has started to prioritize waste management, over concerns of rising environmental damage, with municipalities responsible for garbage collection upgrading their waste management systems.
The country also managed to recycle more than half of the plastic bottles in the market in 2017, the latest year with available data. Turkey also seeks to spread compost-making equipment used in businesses for converting food waste to compost for home use.
The country, which lags behind the EU countries in terms of recycling, aims to increase the recycling rate to 35% in the next five years.
Since its launch, the project has helped recycle 126.1 tons of paper and cardboard, prevented the felling of 2,142 trees, while 49 tons of plastic waste were recycled, saving 798.7 barrels of petroleum; 25.5 tons of raw materials were saved by recycling 8.7 tons of glass waste and 11.5 tons of metal waste, while 3.7 tons of compost were produced from 9.1 tons of organic waste and used to grow vegetables and fruits.
Additionally, biodiesel was produced by recycling waste vegetable oil, mineral oil was produced by recycling waste motor oil, and raw materials were produced by recycling electronic waste. Turkey also saved 807,341 kilowatt-hours (kWh) of energy, 3,528 cubic meters of water, 1,490 cubic meters of storage space and reduced greenhouse gas emissions by 25.6 tons.
Source: Daily Sabah
A Smart Meter Every 7 to Equip 85% of UK Consumers by 2024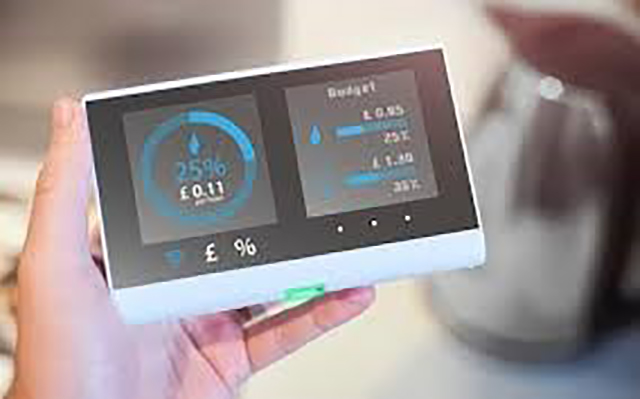 Last week, BEIS issued plans to set new binding annual smart meter installation milestones for suppliers, culminating in the requirement for each supplier to meet a minimum 85% coverage level by 31 December 2024.
However, this is by no means a reprieve for suppliers, with figures from Cornwall Insight showing that an installation would need to take place every seven seconds for smart meters to be in 85% of homes by 2024.
Rowan Hazell, an analyst at Cornwall Insight, said: "This move by the government is a sensible one and clearly recognises that the rollout of smart meters will continue past the original 2020 deadline. However, these new obligations should not be treated as an extension to the current deadline, and Ofgem is still likely to take a hard line on those whom it deems to have not taken all reasonable steps to install meters by the end of 2020.
"The flexibility of the all reasonable steps framework will be superseded with a much more structured framework with binding installation milestones that will need to be met each year. This means that suppliers will need to maintain their focus on their smart meter rollout, with no room for back-ending their rollout delivery to the 2024 deadline.
"Although the new 2024 target might seem more manageable on paper, it is still likely to be a significant challenge. Installation rates have fallen for the fourth consecutive quarter due to issues surrounding the transition to the newer SMETS2 meters, and this trend will need to be reversed with the installation rate picking up considerably if the 2024 ambition is to be achieved."
Source: Smart Energy International
Struggling Farmers See Bright Spot in Solar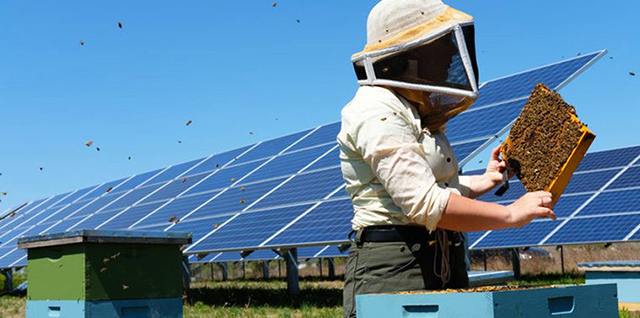 U.S. farmers are embracing an alternative means of turning sunlight into revenue during a sharp downturn in crop prices: solar power.
Solar panels are being installed across the Farm Belt for personal and external use on land where growers are struggling to make ends meet. The tit-for-tat tariffs applied by the U.S. and China to each others goods have cut demand for American crops. Futures prices for corn, soybeans and wheat are all trading around their lowest levels since 2010. Making matters worse, record spring rainfall left many farmers no time to plant a decent crop.
The revenue that Dick and Jane Nielsen earn from the corn and soybeans they grow on 3,500 acres outside St. Paul, Minn., has dropped by about 30% over the past six years. The Nielsens are planning to make up some of the shortfall with the roughly $14,000 that a local utility has agreed to pay them annually for the next 22 years to operate an array of solar panels on 15 acres of their land.
"It's something to live on until we're gone," said Mr. Nielsen, 77 years old.
Farmers have two options for adding solar power on their farms: Lease land for energy companies to generate power to funnel electricity into the grid, as the Nielsens are doing or install their own solar panels to cut their electricity bills. Both methods can amount to more than $1,000 a month in improved margins, according to farmers and renewable-energy advocates.
"There's absolutely growing interest in farmers improving their income streams," said Rob Davis, a director with Fresh Energy, a St. Paul nonprofit that has worked with a few hundred farmers in 30 states to add solar power with environmental benefits to their operations.
Some farmers say they are hesitant to sign control over their land to power companies for years at a time. If crop prices rebound, they say, rent from power companies could fall behind what they could make growing crops on that land.
But the worst downturn in decades is leading others to take that risk. Farm bankruptcies, known as chapter 12 filings, increased 13% in the first half of this year to the highest level since 2012, according to the American Farm Bureau Federation.
"There's been very little profit at the end of the year," said Dan Adams, a corn and soybean farmer who this year leased all of the 322 acres he owns in Iowa County, Wis., to a solar-power cooperative at a rate of $700 an acre annually. He plans to continue farming on 420 rented acres nearby.
"Solar becomes a good way to diversify your income," he said.
The advance of solar installations on farms follows the installation of huge wind turbines across the Farm Belt over the past decade. About 15,000 of the roughly two million U.S. farms contained wind turbines in 2017, the most recent year for which data is available, up from about 9,054 in 2012, according to the U.S. Department of Agriculture.
Solar power in some cases from small installations used to heat buildings or run equipment is more widespread. Some 90,000 farms used solar equipment as of 2017, according to the USDA, three times the number using solar panels in 2012.
The National Renewable Energy Laboratory, a division of the U.S. Department of Energy, estimates that solar panels will cover three million acres by 2030. That compares with almost 258,000 acres generating solar power in 2018, according to Wall Street Journal calculations based on data from the U.S. Energy Information Administration.
The way farmers incorporate solar power into their operations depends on how favorable a state is in offering benefits.
States that encourage funneling locally produced solar power to utility companies are seeing more instances of landowners leasing their acres, said Autumn Long, a regional director with Solar United Neighbors, a nonprofit in Washington, D.C. "But in places that do not incentivize large-scale solar development, farmers are constricted to installing solar to help meet their own energy needs."
The average cost to install solar is $2.99 per watt, according to online solar market place Energy Sage. The average home system is 6 kilowatts, which costs home owners nearly $18,000 before tax credits; but for farmers who need much more power, these costs can range from $40,000 to over $100,000.
Steve Nightingale, a corn and soybean farmer in Henry County, Ill., who recently installed solar panels on one of his fields, said his monthly electricity bill used to rise to $1,000 during harvest. This spring and summer, power from the panels covered his bill for four straight months.
He has also earned credit for 8.5 megawatt hours of future use that his panels have fed back into the local power grid. That is enough to power roughly 1,190 homes in Illinois for a year, according to data from the Solar Energy Industries Association.
"You're always looking for a return on investment in tougher times like these," Mr. Nightingale said.
Source: The Wall Streat Journal
After Stalling Last Year, Renewable Power Capacity Additions to Hit Double-Digit Growth in 2019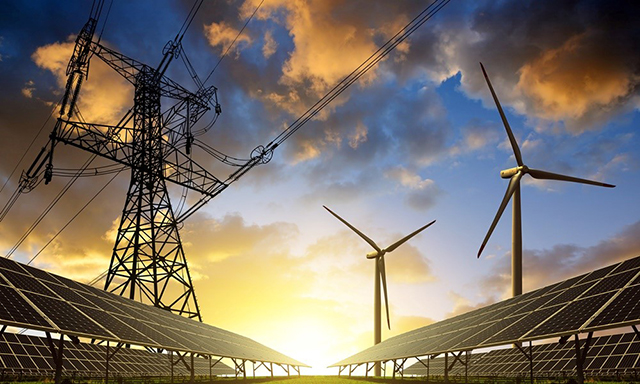 After stalling last year, global capacity additions of renewable power are set to bounce back with double-digit growth in 2019, driven by solar PV's strong performance, according to the International Energy Agency.
The IEA expects renewable capacity additions to grow by almost 12% this year, the fastest pace since 2015, to reach almost 200 GW, mostly thanks to solar PV and wind. Global solar PV additions are expected to increase by over 17%.
Last year was the first time since 2001 that growth in renewable power capacity failed to accelerate year on year, largely due to a Chinese government policy change. This highlights the critical role of governments for the deployment of renewables and the need to avoid sudden policy changes that can result in strong market volatility.
Renewables have a major part to play in curbing global emissions and providing universal access to affordable, secure, sustainable and modern energy. Renewable capacity additions need to grow by more than 300 GW on average each year between 2018 and 2030 to reach the goals of the Paris Agreement, according to the IEA's Sustainable Development Scenario.
"These latest numbers give us many reasons to celebrate: Renewable electricity additions are now growing at their fastest pace in four years after a disappointing 2018," said Dr Fatih Birol, the IEA's Executive Director. "We are witnessing a drastic decline in the cost of solar power together with strong growth in onshore wind. And offshore wind is showing encouraging signs."
"These technologies are the mainstays of the world's efforts to tackle climate change, reduce air pollution and provide energy access to all," Dr Birol said. "The stark difference between this year's trend and last years demonstrates the critical ability of government policies to change the trajectory we are on."
The cost of solar PV has plunged more than 80% since 2010, making the technology increasingly competitive in many countries. The IEA estimates that global solar PV capacity additions will increase to almost 115 GW this year, despite a slight decline in China, the world's largest market. This is set to be the first year that solar PV additions have surpassed 100 GW and the third year in a row that they account for more than half of global renewable additions.
The softness in the Chinese solar PV market is being offset by faster expansion in the European Union, led by Spain; a new installations boom in Vietnam as developers rush to complete projects before incentive cuts; and faster growth in India and the United States. Japanese solar PV developers are also expediting the commissioning of projects to meet deadlines for higher incentives.
The pace of acceleration in the Chinese solar PV market remains the biggest uncertainty for the IEA's 2019 estimates. China's policy transition from feed-in tariffs to competitive auctions resulted in relatively slow solar PV deployment in the first half of 2019. But installations in the second half of the year are expected to accelerate with the completion of the first projects linked to large-scale auctions and the emergence of projects that rely far less on incentives to compete with other power sources.
The rebound in renewables is also supported by higher onshore wind growth, which is expected to rise 15% to 53 GW, the largest increase since record deployment in 2015. In the United States, project developers have accelerated deployment before the phase-out of federal production tax credits. In China, lower curtailment levels have unlocked additional growth in several provinces this year, enabling faster expansion.
Offshore wind growth is expected to be stable at around 5 GW in 2019, led by the European Union and China.
Source: International Energy Agency
Greece, Hungary to Exit Coal by 2030
Greece and Hungary will phase out all coal-fired power generation capacity by 2028 and 2030, respectively – accounting for a combined 6 GW – amid efforts to improve their green credentials.
 "Until now, Greece's power mix has been relying on coal and a new lignite plant is currently being built, which was supposed to operate beyond 2050," said environmental group Europe Beyond Coal, in a note.
It added the announcement – delivered by Greek prime minister Kyriakos Mitsotakis at the UN climate action summit in New York overnight – made Greece the only country in southeast Europe to have announced a coal phase-out date.  Further details would be announced by the end of the year, it said. 
Greece currently has around 4.9 GW of coal-fired capacity.  Low carbon aims A spokesperson for the Greek environment and energy ministry was not available for comment but according to a government press release, energy minister Kostis Chatzidakis on Monday signed a statement in support of a transition to a low carbon economy by 2030. 
And a UN press statement from the New York summit noted the Greek and Hungarian heads of state were among those that had announced they would work to phase out coal. 
"This is the first time I've heard such a tight deadline for the Greek energy sector on a coal phase-out," a Greek energy analyst told Montel, adding "just a few months ago, the previous government even tried to introduce subsidies to keep these plants running". 
He noted, however, there had been "several warnings" from the EU to proceed with an effective coal phase-out plan.  "But I think the most important element of this decision is probably the fact that the fuel has become widely inefficient and costly, especially because of carbon emission reduction practices," he said.
Hungarian exit Also at the New York summit, Hungarian president János Áder announced plans to phase out the country's 1.1 GW of coal-fired generation capacity by the end of the next decade.
"Discussions around a coal phase-out have been underway for some time in Hungary, and while this news is welcome, Hungary can and should target a more ambitious 2025 phase out date," Europe Beyond Coal said.
"The challenge for both Greece and Hungary now is to implement a clear plan for a just transition from coal to renewable energy sources so workers and communities are not left behind," it added. 
Other major European countries like the UK have signed up to exit coal-fired generation, with Britain due to close all such plants by 2025, while Germany is still devising a staggered phase-out. 
Ahead of the New York meeting, the World Meteorological Organisation said the amount of carbon dioxide going into the atmosphere between 2015 and 2019 had grown by 20% compared with the previous five years.  The main UN conference on climate change will take place in December in Santiago, Chile.
Source: Montel News
REPORT OF THE WEEK
Principles for Responsible Banking
Bank CEOs from all five continents, together with the UN Secretary-General and the UN Environment Finance Initiative, are launching the highly anticipated Principles for Responsible Banking on 22 September 2019 during the annual UN General Assembly. It is not by chance that the Principles will be launched during this important UN global event when all Heads of States come together to address humanity's greatest challenges. As the most significant mechanism ever jointly created by the UN and the global finance industry, the Principles will empower 100+ initial Founding Signatory banks— jointly representing over US$ 35 trillion or 20% of the global banking sector—to set corporate-level business targets that are aligned with achievement of the Sustainable Development Goals (SDGs) and the Paris Climate Agreement
Please click here to read the full report.