Turkey to Launch 1 GW Solar Tender in December
The Turkish government is planning to assign 100 solar projects with a capacity of 10 MW each across 39 different provinces via a new procurement exercise. The tender will be held on April 20, 2020.
The Turkish government has revealed plans to launch a tender for utility-scale solar projects under the country's Renewable Energy Resources Area Project (YEKA) scheme on Dec. 19. According to information provided to pv magazine by Eren Engur the CEO and founder of Turkish consultancy Icarus Energy, the YEKA tender will be held on April 20, 2020.
Engur also revealed that Abdullah Tancan – Turkey's deputy minister of ministry of energy and natural resources – said in a meeting last week that the authorities would award 1 GW of PV capacity across 39 provinces, consisting of 100 projects of 10 MW each.
"Unlike the previous 1 GW winner-takes-all YEKA-1 tender, this 'small-medium scale investment opportunity' will attract many local and international investors just as the scheme for unlicensed PV projects up to 1 MW, which resulted in 5.5 GW of grid-connected capacity," Engur said.
He has also explained that the tender might include some local content requirements for PV modules, as well as the option to add storage, as with the YEKA-2 tender that was scrapped by the Turkish government shortly after it was announced at the beginning of last year. "We will have the final meeting before the official announcement this Wednesday in Ankara," added Engur.
The scrapped tender included local content rules that required 60% of the modules in a project to come from domestic manifacturers. It was designed to assign three big projects with capacities of 200 MW, 300 MW and 500 MW.
The Solar Energy Roadmap, released by the Turkish PV association in October, predicted that Turkey could install 38 GW of solar by 2030. Another report published by the Shura Energy Transition Center in May 2018 predicted that solar could pass 20 GW by 2026.
Source: pv magazine
Foreign Investors Eye Further Wind Power Plant Projects in Turkey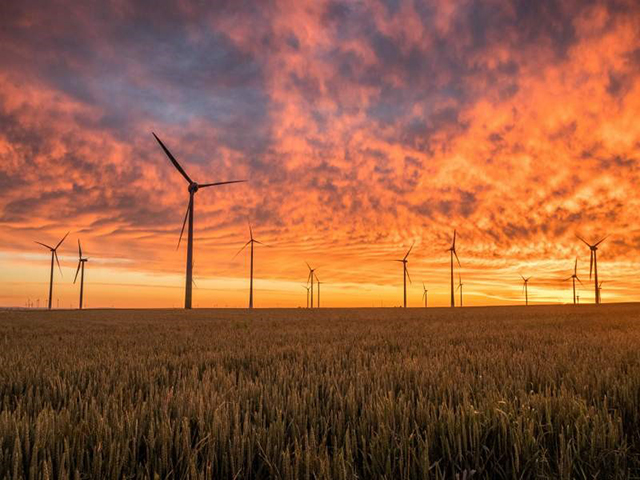 Foreign investors and experts emphasized the profound development of the Turkish wind power sector, which has attracted significant amounts of foreign investment in the last decade.
The total installed capacity of Turkey's 262 wind farms, both licensed and unlicensed, has surpassed 7,600 megawatts (MW) and represents an 8% share of total installed capacity. The country ranks sixth in Europe and 12th in the world in wind installed capacity. The country's installed capacity in wind energy was 19 MW in 2002, it was increased to 364 MW in 2008, German-based wind power equipment manufacturer Nordex CEO Jose Luis Blanco Dieguez stressed that the Turkish wind power market encourages local and foreign investors in a statement to Anadolu Agency (AA) Thursday.
"The government successfully conveys the message regarding how it attaches importance to the development of renewable energy. At the end of this year, we will see a new support scheme for investors and we are looking forward to the new program," Dieguez said, noting that Turkey's efforts to decarbonize electricity generation has yielded fruitful results. The Nordex CEO further emphasized that Turkey has learned a lot from the mistakes of the European wind power market.
"The investors who carry out projects in different areas of the wind power sector in Turkey can easily communicate their problems or recommendations to the government officials," he remarked.
European Wind Energy Association (WindEurope) CEO Giles Dickson remarked that Turkey's onshore wind power projects were successful. "Turkey has carefully designed the legal framework on the wind energy sector. Those investors who want to participate in Turkey's first offshore wind farm project are waiting for the release of the legal framework," Dickson said and indicated that a predictable market is key in the renewable energy industry.
Dickson underscored that Turkey has great potential for offshore wind farm projects. A recent report by the World Bank revealed that Turkey can generate 70 GW from offshore plants. Investors from Denmark, which has the highest capacity in offshore wind farms in the world, have been cooperating with Turkish officials to design a project for Turkey's first offshore wind farm.
Nordex Turkey General Manager Ibrahim Ozarslan noted that the wind power plant investments in the next two years will be shaped by the new support mechanism to be announced soon. "A foreseeable market will help investors to plan their investments in the upcoming period," he said.
Source: Daily Sabah
European Investment Bank to Phase out Fossil Fuel Financing
The European Investment Bank has agreed to phase out its multibillion-euro financing for fossil fuels within the next two years to become the world's first "climate bank".
The bank will end its financing of oil, gas, and coal projects after 2021, a policy that will make the EU's lending arm the first multilateral lender to rule out financing for projects that contribute to the climate crisis.
The decision to stem the flow of capital into fossil fuel projects has been welcomed by green groups as an important step towards the EU's aim to be carbon-neutral by 2050.
The EIB, the world's largest multilateral financial institution, described its decision as a "quantum leap" in ambition. "Climate is the top issue on the political agenda of our time," said the bank's president, Werner Hoyer. "We will stop financing fossil fuels and launch the most ambitious climate investment strategy of any public financial institution anywhere."
The bank's vice-president, Andrew McDowell, said the move was "an important first step – not the last step, but probably one of the most difficult."
Under its new policy, the bank will end all lending to fossil fuels within two years and align all funding decisions with the Paris climate accord. Energy projects applying for EIB funding will have to show they can produce one kilowatt hour of energy while emitting less than 250 grammes of carbon dioxide.
The decision to prioritise renewable and efficient energy follows a policy promise by the incoming European commission president, Ursula von der Leyen, to turn the EIB into a "climate bank", unlocking a potential €1tn in funds to help move Europe's economy toward cleaner energy.
Von der Leyen also wants the EU to raise its target of cutting emissions by at least 40% from 1990 levels by 2030 in support of plans to become the first climate-neutral continent by 2050.
The EIB's announcement comes a year later than hoped by climate campaigners but also limits approvals of new fossil fuel projects before 2021 to projects that are already under appraisal by the EIB. This could pose long-term problems for the gas industry, which has more than $200bn in liquefied natural gas projects planned over the next five years.
Colin Roche, of Friends of the Earth Europe, called the decision "a significant victory" for the climate movement. "Finally, the world's largest public bank has bowed to public pressure and recognised that funding for all fossil fuels must end – and now all other banks, public and private, must follow their lead," he said.
Nick Mabey, of the environmental thinktank E3G, said: "Europe is sending a clear signal that it intends to move away from fossil fuel investments toward the climate-neutral future its citizens want. The EIB is sending a message to other financial institutions that investment in fossil fuels is drawing to an end."
Environmental campaigners estimate that the EIB handed out €6.2m every day to fossil fuel companies between 2013 and 2018.
The EIB handed one of Europe's largest ever loans to the Trans Adriatic Pipeline (TAP), which will bring Caspian gas to Europe, and it has funded plans by the Polish utility PGE to build two gas-fired power plants.
Source: Guardian
Global Smart Meter Penetration to Reach 59% by 2028
Navigant Research has released a new report which explores factors impacting on the global smart meter market.
According to the report, the global penetration of smart meters will rise from 41.2% in 2019 to 59% by 2028. Market growth is driven by on-going utility investment in grid intelligence, security and edge computing technologies.
Other key study findings;
Most markets continue to pursue and install first-generation smart meters.
Developed economies such as in North America and Europe are driving the market forward with second-generation projects.
Regions, such as India and much of the Middle East, are just beginning their projects.
Smart meters have grown into one of the most polished business cases for the deployment of advanced communications networks across smart grids.
Smart meter rollout is enabling utilities to maximise their investments in smart grid technologies and to improve customer services.
Source: Smart Energy International
Electric Cars Face Battery Recycling Hurdles in Europe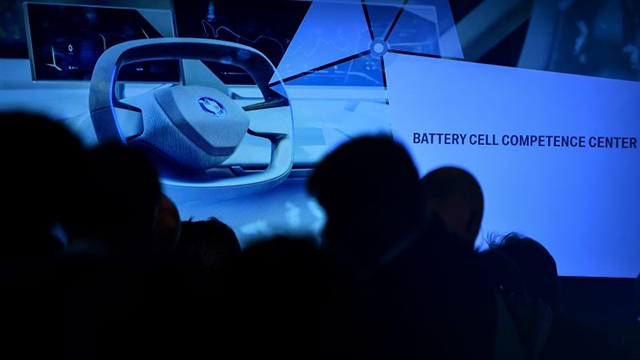 For a European electric vehicle battery, life could begin in a lithium mine in northern Portugal. The metal could be sandwiched between cobalt cathodes from Finland at a "gigafactory" in Sweden before being transported to a car factory in Slovakia.
If the European Battery Alliance achieves all of its ambitions, the continent-wide journey would be one of the possible future supply chains for a 100% European electric car battery.
Launched two years ago as an eleventh-hour attempt to compete with the Asian battery industry, the EBA wants to go big on electric cars for Europe. With talk of 10 gigafactories needed by 2030, and the possibility of an "Airbus style" industrial pact, one thing is for certain – the electric vehicle supply chain will be full of metals.
European battery recyclers are beginning to test-run these chains. But "EU regulations can sometimes stand in the way," said Jan Tytgat, from Umicore, a Belgian materials technology company which is now the world's largest recycler of precious metals.
Namely, the metals required are beginning to hit snags in the EU's chemicals legislation, REACH, which covers hazardous substances across the member countries.
In a letter to the European Commission, Eurometaux, the metals industry association, called out the EU's "conflicting signals" on the issue. "While our products are praised for their contribution to circularity, the hazard classification of many of our metals and their unavoidable presence across different recycling streams would make it harder rather than easier to use as secondary materials," they wrote.
The substances in question are cobalt and nickel, lead compounds and cadmium. They are included on REACH because exposure to them can be toxic to people and the environment.
Chris Heron, Communications Manager at Eurometaux, says "the reality of batteries and metallurgy is that hazardous metals are necessary".
The industry wants to avoid of further restrictions or outright bans on battery metals.
Heron says the metals association is asking for a "proportionate" regulation, which focuses on measures in the workplace as the only place where there is a risk of exposure.
A parallel challenge is the transport of the metals between member states, en route to being recycled. The problem for the recycling industry is that some EU countries see the battery metals as hazardous, while others do not.
Imagine the battery – now locked up in a car – finishes up in Lithuania. To reach a recycling plant in Belgium, for example, it will need to cross multiple borders.
According to Heron, different rules across EU member states about the transit of hazardous waste "already mean it can take anything from several weeks to a year for the necessary approvals to allow those shipments to reach the recycling facility".
"This is really a topic that is becoming more and more of a burden," Tytgat said at a recent Euractiv event.
Source: Euractiv
Istanbul Incubator Fosters Turkey's Tech Ambitions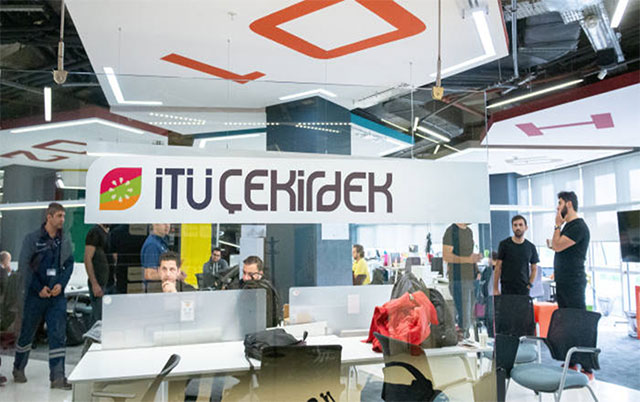 Gizem Akdas was stuck with her dog Kiras every time she wanted to go out and have fun. Pet hotels were too expensive and some of them put the animals in cages. Then, three years ago, she had an idea. The 28-year-old contacted her friend Umut Kaymaz, now 29, to propose that they start an Airbnb-style business for pets in Turkey. Mr Kaymaz and Ms Akdas, who shared an advertising background, used their knowhow to build Pet Surfer, a pet-sitter matching site with the motto "your freedom, your pet's happiness". Before launching the business in Turkey a year and a half ago, they needed mentoring, capital and an office. So the pair applied to Istanbul Technical University's Cekirdek ("seed") incubator programme and were accepted. "It's nice to own your own business, and as a woman I'm proud," Ms Akdas says, smiling, in Pet Surfer's small office on the university campus. She and Mr Kaymaz say capital is the key to moving forward and turning a profit, which has yet to happen. But their business has already created jobs for many housewives and students in Turkey. Their plan is to expand to Poland next.
Cekirdek is based at ARI Teknokent ("techno-city"), a technology park on the ITU campus overlooking the Bosphorus strait on one side and Istanbul's Maslak business district on the other. The park is home to more than 300 technology companies, collectively employing about 7,000 staff. Its start-up programme comprises three stages: after Cekirdek comes Magnet, which is designed to help the business grow, and Innogate, which focuses on exporting its products or services. Teknokent — which also has offices in New York, Chicago and San Francisco — says its businesses achieved a turnover of $1bn in 2017. Among its success stories is Teleporter, whose app enables gamers to watch e-sports together in a virtual reality arena; it too has a presence in Silicon Valley.
The park's shared facilities include a 3D printing lab, which can produce high-quality hardware, and a snack bar where payment is made via facial recognition technology. There are opportunities to secure investment too — such as this month's big bang start-up challenge, a kind of talent show in which founders introduce their businesses to potential backers — and to rub shoulders with established tech businesses; both Cisco and Ericsson have offices at Teknokent. The languages of communication and instruction at ITU are Turkish and English, and students come from across the globe, especially from south Asia and eastern Europe. Nearly 40,000 are enrolled in four campuses across Istanbul. "We welcome all start-ups," says Deniz Tuncalp, Teknokent's chief executive, adding however that ideas "should have novelty".
The average Cekirdek entrepreneur is aged 31 and has a professional background that can inform their business ideas. But to include younger engineering students with potentially innovative ideas, in 2014 ITU opened the Ginova Center, a space for innovators as young as 18 to devise business ideas and receive mentoring. Students begin in a boot camp called "Tough Nut", where they receive extensive training in business, but they are also taught that failure is part of learning. Business ethics are an important part of the course. A group of students who had created a platform for betting on football scrapped it after they saw that many users were addicted to gambling. "We were happy to see the students took the moral high ground," says Zeynep Erden Bayazit, associate director at Ginova.
Source: Financial Times
REPORT OF THE WEEK
Policy Pathways for the New Economy
Unfolding technological developments pose a significant challenge in terms of the depth of economic and social transformation needed for their benefits to be fully realized and equitably distributed. Questions are emerging regarding the adequacy of our current economic policies and practices, the social contract between citizens, businesses and governments and the metrics used to assess socio-economic progress.
Please click here to read the full report.