Turkey to Introduce R&D Model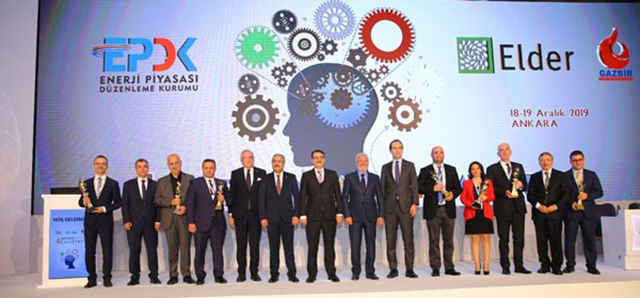 Turkey is working on a new R&D model peculiar to itself and it will be introduced soon, Turkey's Energy and Natural Resources Minister Fatih Donmez said.
Speaking at the opening ceremony of the 4th Energy R&D Workshop organized by Turkey's Association of Distribution System Operators (ELDER) with the coordination of Energy Market Regulatory Authority (EMRA), Donmez stated that sustainability is key in R&D projects.
"We are working on a new R&D model that will be peculiar to Turkey. We are planning to introduce it soon after we gather sector views on the subject," he explained.
He said that they had a closer look to other countries' R&D models as well.
Donmez also said that both electricity and natural gas distribution companies should focus more on R&D studies.
"Standart entrepreneurship will consist of 4 main components. A support team should be created for internal mentorship. Distribution companies should organize competitions for new ideas. The third should be organizing in-house competitions for best ideas. The last one is having a common action. If you apply to EMRA with the best R&D ideas, those will be rewarded," he explained.
EMRA head Mustafa Yilmaz also said that the institution has 100 million Turkish Lira budget for R&D projects, annually.
He also said that EMRA's support to R&D projects will increase. Yilmaz underlined that R&D projects will help Turkey use energy more efficiently especially by reducing the power losses during the transmission and distribution processes. 
Ceyhan Saldanli, ELDER board member, said Turkey's power distribution companies had 20 billion Turkish Lira investment budget for 2016-2020 period.
"200 million Turkish Lira out of this total amount is being channelled to R&D projects," Saldanli noted. 
The first day of the 4th Energy R&D Workshop ended with EMRA R&D Awards.
Turkey's ARAS, Enerjisa and ADM-GDZ power distribution companies were rewarded for their R&D projects.
Natural gas distribution companies ESGAZ, Bursagaz and AGDAS were also chosen for awards for their successful R&D projects.
On the second day of the workshop, ELDER Utility Day Entrepreneurship Contest was organized in cooperation with ITU Ari Teknokent.
The entrepreneurs who had the closest ideas that would help advance the sector were be rewarded at the event. A total of 300,000 Turkish Lira was given to the best ideas of entrepreneurs.
EMRA and ELDER Supports Entrepreneurs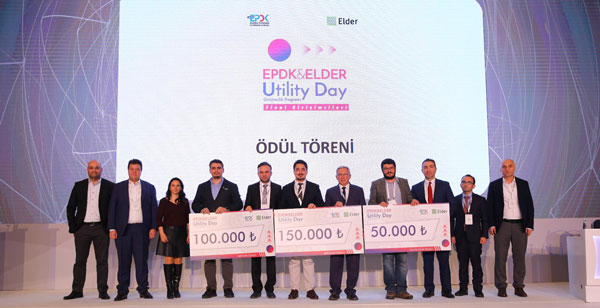 60 entrepreneurs applied to the ELDER Utility Day.
Out of them, Sensgreen company by developing a project of Energy Efficiency on Buildings via Artificial Intelligence and Comfort Modelling won the 150,000 Turkish Lira award.
EMRA R&D Unit Head Ali Riza Dinc said that the support to R&D projects will continue to increase.
ELDER representative Sadi Buyukkececi stated that the enterpreneurship competition will be organized in the coming years, as well.
Other than Sensgreen, Blink Energy won the second prize with its project "Plectron: Ice Load Prevention and Data Collection Device" and got 100,000 Turkish lira.
Earsis Engineering Technologies and Ar-Ge Solutions company received the third prize with the project of "Micro Grid Inspector and Optimizer" and won 50,000 Turkish lira award.
Incentives to Expedite Returns on Turkey's Rooftop Solar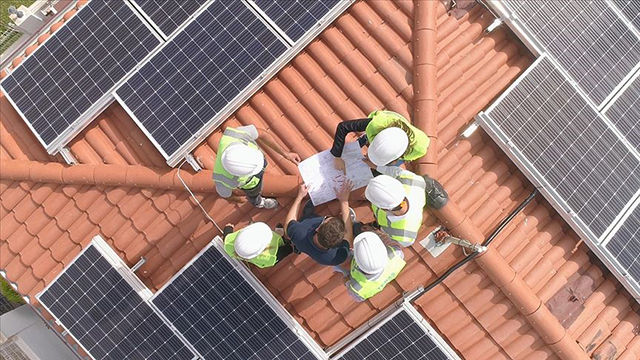 Turkey can build on a new support scheme for rooftop solar projects by providing further incentives that would currently reduce the payback period by four years from the current 11-year estimate and down to two years by 2030, a new report by the Institute for Energy Economics and Financial Analysis (IEEFA) said Thursday.
According to the IEEFA's new report called New Incentives Brighten Turkey's Rooftop Solar Sector, a closer look at Turkey's rooftop solar sector reveals the country has among the most abundant solar resources in Europe, far surpassing market leaders such as Britain and Germany. Turkey has seen rapid growth especially in the ground-mounted solar sector, but the report recommends that Turkey take further steps to bring rooftop solar power within reach of mainstream consumers.
Although a national net metering scheme introduced in May 2019 has opened the door to growth in the rooftop solar market in Turkey, further incentives are needed to drive more widespread adoption across the country, the report finds. Under the new plan, homeowners receive a monthly energy credit for solar exports to the grid, which they can use to offset their electricity bills. It replaces a previous policy and complements a feed-in tariff scheme that benefited larger installations and not the smaller solar rooftop systems used by individual consumers.
Steps to bring rooftop solar within the reach of mainstream consumers could include eliminating the value added tax on solar installations to reduce upfront costs, removing the fixed fee for obtaining government approval, subsidizing the cost of borrowing to install solar panels, for example by attaching loan repayments to a mortgage or utility bill and raising the level of support for solar exports to the grid at rates comparable to those seen in other European countries.
"Turkey is already one of the world's fastest growing markets for large-scale solar and the government has now laid the foundations for similar growth in the rooftop market," Gerard Wynn, the IEEFA energy finance analyst and report co-author was quoted as saying.
"Households will be up for this technology, but first, they will need a little more financial incentive. The beauty of solar power for Turkey is that it exploits one of its most valuable energy assets, where it has a natural advantage over other countries along with the added bonus of trimming increasingly expensive coal imports," he noted.
The report revealed that Turkey spent $4.4 billion on coal imports in 2018, up 12% compared to the previous year.
"At the moment, we estimate an 11-year pay-off period is needed to cover the upfront costs for a typical solar installation," Wynn said, noting that this represents a great improvement over the estimated 16-year payback period under the country's previous scheme.
"We found that with the right incentives, this payback can fall to under seven years. At that level, people across Turkey will be interested in leveraging the opportunity to have more affordable, cleaner, home-grown electricity," he stated.
Turkey's Energy and Natural Resources Minister Fatih Donmez announced last week that after the new plan, there were applications made for the installation of 443 megawatts of rooftop solar over the last five months.
"696 industrial institutions applied to build rooftop plants corresponding to 432 megawatts while 1,187 residential rooftop applications have been set. As there is a 10-kilowatt limit for residential rooftop deployment, these applications correspond to 11 megawatts of installed capacity. In total, both reach up to 443 megawatts," he said.
Source: AA
Asia is Set to Support Global Coal Demand for Next 5 Years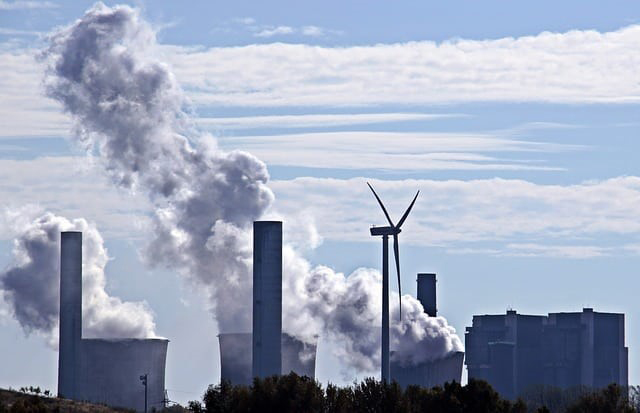 Global coal demand is expected to decline in 2019 but remain broadly stable over the next five years, supported by robust growth in major Asian markets, according to the International Energy Agency's latest market analysis and forecasts.
The weakness in coal demand this year results mainly from coal-fired electricity generation, which is set to experience its largest ever decline – over 250 terawatt hours (TWh), or more than 2.5%. This drop is led by double-digit falls in the United States and Europe, according to Coal 2019, which was released today and contains forecasts through 2024.
It is too soon to say whether the expected global decrease in coal power generation this year will be the start of a lasting trend. The IEA forecasts that renewable sources will supply a major portion of the increase in global electricity demand over the next five years. Electricity generation from coal will rise only marginally over that period, at less than 1% per year – and its share will decline from 38% in 2018 to 35% in 2024. This means coal remains by far the single largest source of power supply worldwide.
Ultimately, global trends will depend largely on China, where half of the world's coal is produced and consumed.
In Europe and the United States, coal power generation is sinking to levels not seen in decades. Growth in solar PV and wind, low natural gas prices and stagnating electricity demand have created a perfect storm for coal in both regions, where coal plants retirements continue to take place. These trends will continue through 2024, although the speed of the declines is expected to slow unless coal comes under additional pressure from stronger climate policies or lower-than-expected natural gas prices.
"Wind and solar PV are growing rapidly in many parts of the world. With investment in new plants drying up, coal power capacity outside Asia is clearly declining and will continue to do so in the coming years," said Keisuke Sadamori, the IEA's Director of Energy Markets and Security, who is launching the report in Johannesburg today alongside Gwede Mantashe, South Africa's Minister of Mineral and Energy Resources.
"But this is not the end of coal, since demand continues to expand in Asia," Mr Sadamori added. "The region's share of global coal power generation has climbed from just over 20% in 1990 to almost 80% in 2019, meaning coal's fate is increasingly tied to decisions made in Asian capitals."
The report highlights that countries in South and Southeast Asia – such as India, Indonesia and Vietnam – are relying on coal to fuel their economic growth. Natural gas and oil have traditionally been the main sources of power generation in Pakistan, but the country has commissioned 5 gigawatts (GW) of coal power capacity since 2017, and another 5 GW is set to come online in the next few years. In Bangladesh, where natural gas has long generated the bulk of electricity supply, coal will gain share in the coming years, with 10 GW of capacity in the pipeline.
"In 2019, global coal power generation will experience the biggest drop ever and coal power generation in India will probably decline for the first time in 45 years," Mr Sadamori said. "The global picture, however, has not changed much. Coal is disappearing in many advanced economies, but it remains resilient and is even continuing to grow in developing Asia. The low coal power generation in India this year was due to unusually low growth in electricity demand and exceptionally high hydropower output. It is not at all clear that it will be repeated."
The IEA forecast for global coal demand in this year's report is very similar to those in previous years, but Coal 2019 warns that potential threats to the sector are increasing. Public opposition to coal is building, many countries are mulling stronger climate and environmental policies, and renewables and natural gas are becoming more and more competitive.
Source: International Energy Agency
What Will It Take to Clean Up the Electric Grid?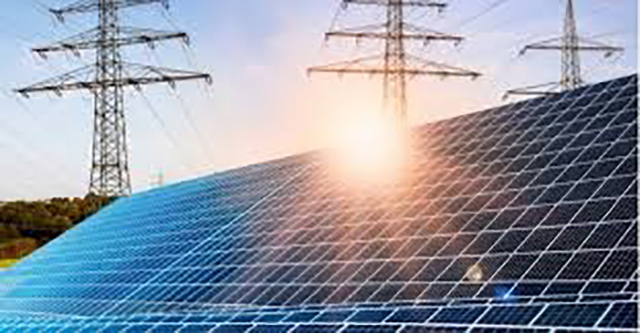 Decades of climate change foot-dragging are finally giving way to public demands for action. Around the world, millions of young people are on the march. Political and business leaders are making pledges and offering plans.
Yet society delayed action for so long that the pace of change now required seems impossible. Greenhouse gases are still rising globally. Some advocacy groups are demanding that these emissions be eliminated entirely within a decade, requiring a scale of industrial and political mobilization matching or exceeding that of World War II.
In the United States, most of the Democratic presidential candidates have embraced a goal that is more limited, but still challenging: cleaning up, to a large degree, the electricity grid by 2030, just 10 years from now. Turning to cleaner energy sources to generate that electricity would not eliminate emissions from other sources like cars and buildings, but it would be a huge step in the right direction. It appears the 2020 election may feature an argument about whether such a rapid cleanup is possible. So is it?
To figure that out, we used the Energy Policy Simulator, developed by the climate policy research group Energy Innovation, to calculate the scale of the required construction program. The results are sobering, but they point to a strategy.
The United States starts with an advantage. Most of the dams built in the first half of the 20th century, and most of the nuclear plants built in the second half, are still supplying power. More recently, wind and solar plants have grown to supply nearly 10 percent of our electricity. Altogether, 38 percent of American electricity already comes from low-emission sources.
Getting the rest of the way in a decade, our modeling suggests, would require a national project of immense scale. New nuclear plants take too long to plan and build, and have incurred disastrous cost overruns, so they are largely off the table for a 2030 target. Instead, American workers would have to build about 120,000 new wind turbines and about 44,000 large solar power plants in a decade.
The pace of construction would need to be three to four times as fast as the maximum annual pace we have achieved so far, in 2012 for wind turbines and in 2016 for solar panels. We would most likely need more than 60,000 miles of new power transmission lines, and many grid batteries to store electrical energy on a large scale and balance the variable wind and solar output.
China, which has four times as many people as the United States, is building renewables faster than any country in the world. Yet the construction program required here would be about as fast as China's best years for wind and solar.
The sheer physical demands of such a rapid build-out are daunting. To construct the turbines, steel mills would have to rev up to meet rising demand; spot shortages of raw materials and price spikes are easy to imagine. The roads would be crawling with trucks hauling huge wind-turbine blades. We would need hundreds of millions of solar panels, and most of the world's production capacity is in China. American solar factories would certainly increase production, but many of the panels would probably have to come from abroad.
A fast renewable power construction program would require an acceleration of the cumbersome procedures required to put up power lines and other infrastructure. That would have to include speeding up environmental reviews, which can easily take a decade on large projects. We support strong environmental standards, but the reviews should be much faster.
The power-market rules, the bureaucratic hurdles — those were all created by governments. In the end, whether America can be repowered with green technologies in a decade, or even two, comes back to politics.
Source: New York Times
Major States Snub Calls for Climate Action as U.N. Summit Wraps Up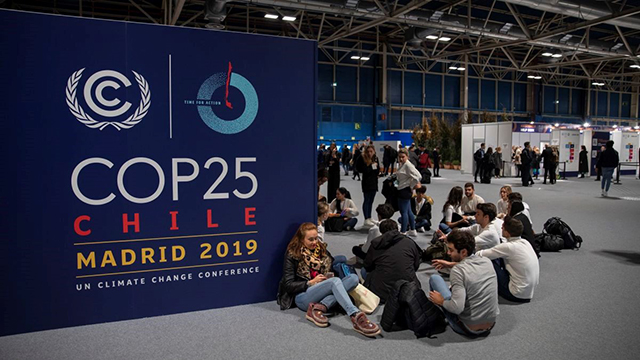 A handful of major states resisted pressure on Sunday to ramp up efforts to combat global warming as a U.N. climate summit ground to a close, angering smaller countries and a growing protest movement that is pushing for emergency action.
The COP25 talks in Madrid were viewed as a test of governments' collective will to heed the advice of science to cut greenhouse gas emissions more rapidly, in order to prevent rising global temperatures from hitting irreversible tipping points.
But the conference, in its concluding draft, endorsed only a declaration on the "urgent need" to close the gap between existing emissions pledges and the temperature goals of the landmark 2015 Paris Climate Agreement - an outcome U.N. Secretary-General Antonio Guterres called disappointing.
Many developing countries and campaigners had wanted to see much more explicit language spelling out the importance of countries submitting bolder pledges on emissions as the Paris process enters a crucial implementation phase next year.
Brazil, China, Australia, Saudi Arabia and the United States had led resistance to bolder action, delegates said.
"These talks reflect how disconnected country leaders are from the urgency of the science and the demands of their citizens in the streets," said Helen Mountford, Vice President for Climate and Economics, at the World Resources Institute think-tank. "They need to wake up in 2020."
The lack of a strong outcome to reinforce the Paris accord raises the stakes for the next big climate summit, in Glasgow in November next year. As hosts, British Prime Minister Boris Johnson's government faces the task of persuading countries to submit more ambitious plans to cut carbon emissions.
The Madrid summit had been due to end at the two-week mark on Friday but ran on for two extra days - a long delay even by the standards of often torturous climate summits.
After final decisions were made, Chile's environment minister Carolina Schmidt - who served as president of the talks - said she was "of mixed emotions".
The country had earlier triggered outrage after drafting a version of the text that campaigners complained was so weak it betrayed the spirit of the Paris Agreement.
Source: Reuters
Three Key Factors to Drive 2020 'Megatrends'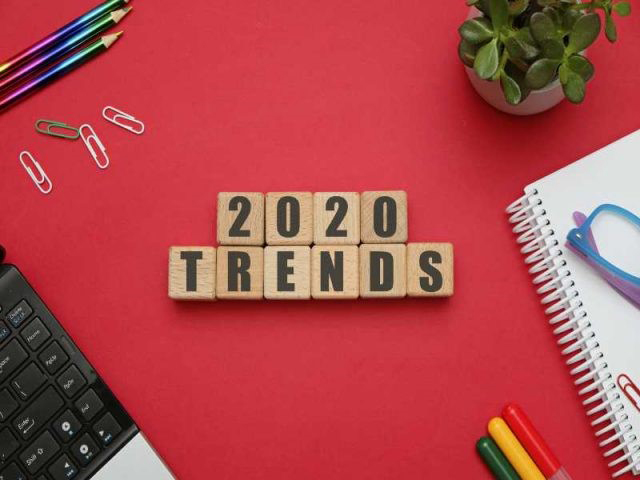 Black & Veatch has issued a new report that examines challenges experienced by both critical infrastructure providers and their commercial and industrial customers as they strive to achieve resilience, reliability and sustainability goals.
According to the report, 2020 Strategic Directions: Megatrends, the three key factors are data management, sustainability and renewable energy.
Sustainability: Increasing concerns over climate change are setting off alarms about the future of water and power supplies, and fuelling new scrutiny of the mechanics, cost and return on investment of sustainability solutions. The report frames the conflict bluntly: "Aligning the triple bottom line principles of people, planet and profit may sound idealistic, but are those things inherently in conflict?"
Renewable energy: Today's electric utilities, those historic keepers of a reliable and resilient grid, are being tested in their ability to align with growing clean energy and decarbonization mandates. The report cautions that without significant utility commitments to green energy, power-hungry industrial clients with growing sustainability goals may turn to renewables or distributed generation resources of their own.
Data's risk-reward: The proliferation of smart devices that measure everything from consumption habits to asset management and system health continue to create new opportunities to collect and embrace actionable data. But to embrace data invites risk: With every new remote sensor, drone, iPad or other IoT tool deployed on our systems, the more vulnerable we become to hackers and network intrusion.
From many, one: As powerful storms and wildfires raise questions about the reliability of traditional utility services, the rollout of projects to enhance resilience and improve operational efficiency continues. Advances in information technology, operational technology and artificial intelligence blur the lines between traditional organisation silos. Yet, survey data shows that integrated planning is far from a high priority, signalling potential trouble for utilities in areas that are prone to nature's worst.
Source: Smart Energy International
REPORT OF THE WEEK
Coal 2019
Coal remains a major fuel in global energy systems, accounting for almost 40% of electricity generation and more than 40% of energy-related carbon dioxide emissions.
Coal 2019, the latest annual coal market report by the IEA, analyses recent developments and provides forecasts through 2024 for coal supply, demand and trade. Its findings should be of interest to anyone interested in energy and climate issues.
The report finds that the rebound in global coal demand continued in 2018, driven by growth in coal power generation, which reached an all-time high. Although coal power generation is estimated to have declined in 2019, this appears to have resulted from particular circumstances in some specific regions and is unlikely to be the start of a lasting trend.
Please click here to read the full report.