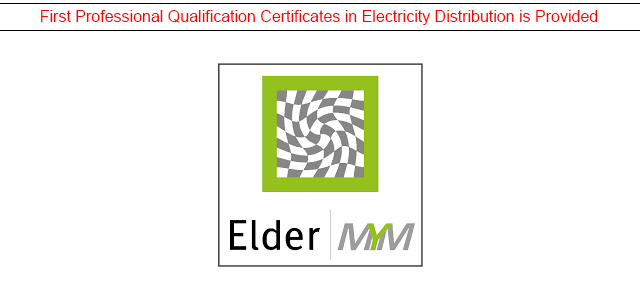 "VOC-TEST Centers II Grant Scheme" conducted by ELDER within the framework of European Union, "Project of Certifying the Professions Distributing Electricity"'s wrap-up meeting will be held in Ankara on July 24th. At the wrap-up meeting, the sector's first certificates will be delivered.
ELDER has signed a protocol with the Vocational Qualifications Authority (VQA) to prepare the national occupational standards and national qualifications of the occupations in the sector that are in very dangerous jobs. Afterwards, "VOC-TEST Centers II. Grant Scheme - Project of Certifying the Professions Distributing Electricity" contract has been signed between ELDER and "Republic of Turkey the Ministry of Labor and Social Security, Directorate of Euroepan Union and Financial Assistance".
In accordance with the protocol signed with VQA, occupational standards of 10 professions in electricity distribution sector were determined and published in the Official Gazette. Within the scope of the EU project, the national qualifications of these professions were also prepared.
The establishment of VOC-TEST Center has been completed by using the sub-structures of the education offices of the distribution companies and the examinations of vocational qualification have begun. The wrap-up meeting will start at 10.00 am on Monday, July 24, 2017 at Bilkent Hotel in Ankara which the first certificates will be delivered in the electricity distribution sector.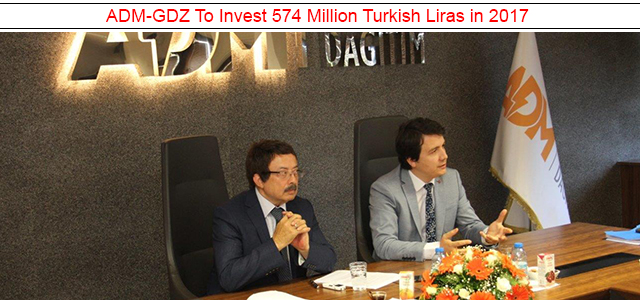 Chairman of Turkey's Bereket Energy Group, Ceyhan Saldanli, stated that they completed an investment of 492,5 million Turkish liras in the electricity distribution region of ADM-GDZ – the electricity distribution subsidiary of the Group.
The company is responsible for electricity distribution in Aydin, Denizli, Mugla, Manisa and Izmir in the Aegean region of Turkey.
Saldanli, in a meeting with the journalists, stated that they will complete an investment of 574 million Turkish liras in 2017.
"Our total investment volume between 2016-2020 period will reach to 2.6 billion Turkish liras," he pointed out.
Consumer satisfaction comes first
Saldanli underlined that they attach great importance to consumer satisfaction; thus, investments play crutial role in that regard.
"ADM electricity distribution company succeeded 67 percent consumer satisfaction while GDZ had the 68,1 percentage," he informed.
Smart grids will spread more
Saldanli also explained that they currently have continuing 7 R&D projects and they keep on working on 4 more.
"We work for realizing EU Horizon 2020 SmarterEMC2 project. It is expected to be concluded in 2018. Increasing smart grids usage, active participation of consumers in energy markets and integration of renewable energy resources to the system are among the targets of this project," he concluded.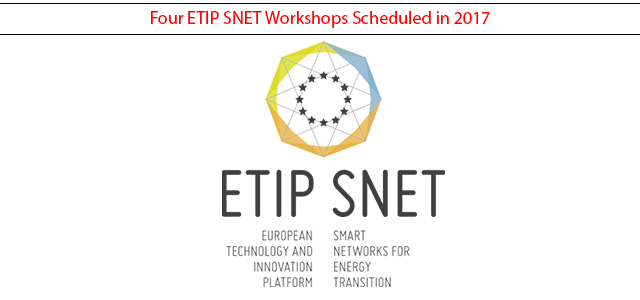 The European Technology and Innovation Platform Smart Networks for Energy Transition (ETIP SNET) will organize four regional workshops across Europe in 2017, announced in the website of ETIP SNET.
The workshops aim to present national and regional R&I projects of significant added value addressing energy system integration issues, in line with the thematic priorities of the ETIP SNET working groups, according to the announcement.
The 2-day workshops will give the opportunity to identify unsolved RD&I topics, monitor the implementation of RD&I activities at national and regional levels in Europe and stimulate exchanges between stakeholders, Member States and associated countries, to foster the efficient implementation of RD&I projects all over Europe, ETIP SNET said.
The dates and locations of the workshops are as below:
Central European Region: 18-19 September, Germany
Western European Region: 28-29 September, Portugal
South-Eastern European Region: 23-24 November, Cyprus
Northern European Region: 7-8 December, Latvia
Registration for the first workshops of the central region in Aachen, Germany in already open and others will follow in due course.
For more information and updates, etip-snet.eu/regional-workshops address can be used.
Analysis
Electricity Occupies Agenda of Oil Congress
"Diversification of energy supplies" is a common term in the energy sector of last years. Most of the countries are trying to reduce their dependence on one singly sources and create alternatives for their energy mixes.
This has become a trend in Turkey's energy sector as well by taking more domestic and renewable resources into account along with floating storage and regasification units for supply security of natural gas.
During the 22nd World Petroleum Congress (WPC), representatives of the participating oil countries have come to focus on renewable energy resources as alternatives, even more than their oil investments and strategies.
The Kingdom of Saudi Arabia appears as one of the best examples at this point. The Kingdom plans to install 10 GW of renewable energy capacity by 2030.
Representatives of the Kingdom at the Congress explained their 2030 Vision which they call as "ambitious and giant program" and also invited Turkish companies for investment in the context of this vision.
It is clearly seen that the oil giant Saudi Arabia, especially after the declining oil prices since June, 2014, wants to have some measures in the energy sector with more alternatives.
Future lies on electricity
A voice supporting this trend rose from India's Minister of Petroleum Shri Dharmendra Pradhan saying that electricity consumption will grow further in next ten years.
He said that daily electricity consumption per capita is 1.9 kilowatthours in the world while this amount drop to 1.5 kilowatthours in India.
Pradhan, thus, said that renewable energy resources will become more important in electricity generation in the coming years.
Likewise, International Energy Agency (IEA) Executive Director Fatih Birol, in the launching of "IEA Energy Investment Report 2017" pointed out that in 2016, global energy investments neared $1.7 trillion, a 12 percent drop from 2015.
The electricity sector edged ahead of the fossil fuel supply sector to become the largest recipient of energy investment in 2016 for the first time ever with $717 billion.
Birol said that energy companies also understood the importance of electricity sector in the last years and thus, they started to invest more in it.
What is clearly seen during the Congress is that oil and gas consumption will never be set to zero; however, over dependence on oil or gas, will definitely decreased with the changing energy tendencies of more countries.