TANAP to Strengthen Turkey's Energy Security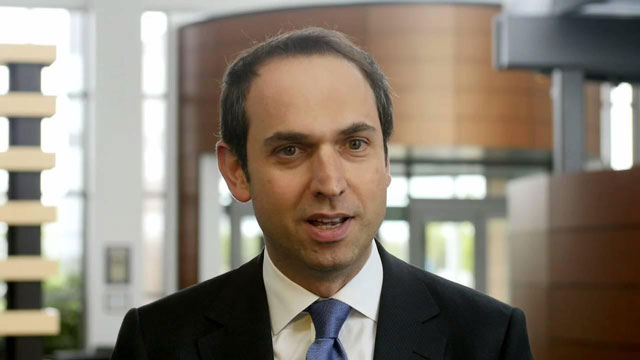 Trans-Anatolian Natural Gas Pipeline (TANAP) will strengthen Turkey's energy security and contribute to the diversification of energy sources, Turkey's Energy and Natural Resources Deputy Minister Alparslan Bayraktar said.
At the same time, TANAP will make it possible to strengthen the strategic role of Turkey in the region, Bayraktar said. TANAP will account for 10 percent of all gas imports to Turkey, which is important in terms of diversifying supplies, he added.
He said that three countries - Azerbaijan, Turkey and Georgia - showed to the whole world that they can implement such a big project, which contributes to the prosperity and growth of the well-being of the population of the region.
Bayraktar stressed that the TANAP project was implemented in record time and its implementation will allow gas from Azerbaijan to enter the European markets for the first time. A ceremony to launch Phase 0 of TANAP took place June 12 in the Turkish city of Eskisehir.
TANAP, together with Trans-Adriatic Pipeline (TAP), is a part of the Southern Gas Corridor, which provides for the transportation of gas from the Azerbaijani field Shah Deniz to Europe.
The initial capacity of TANAP is expected to be 16 billion cubic meters of gas per year. About six billion cubic meters will be supplied to Turkey, and the rest to Europe. After completion of the TAP, the gas will reach Europe in early 2020.
The share distribution in TANAP is as follows: Southern Gas Corridor CJSC - 51 percent, SOCAR Turkey Enerji - 7 percent, Botas - 30 percent, and BP - 12 percent. The launching ceremony of the first stage of the Southern Gas Corridor project was held in Baku on May 29.
The gas from the Azerbaijani Shah Deniz field has already gone through the first segment of the Southern Gas Corridor - from the Sangachal terminal to the expanded South Caucasus Pipeline.
The Southern Gas Corridor, which costs more than $40 billion, is one of the priority projects for the EU and provides for the transportation of 10 billion cubic meters of Azerbaijani gas from the Caspian region through Georgia and Turkey to Europe.
Source: Azer News
BOTAS Fixes Natural Gas USD/TRY at 6.5 for 2 Weeks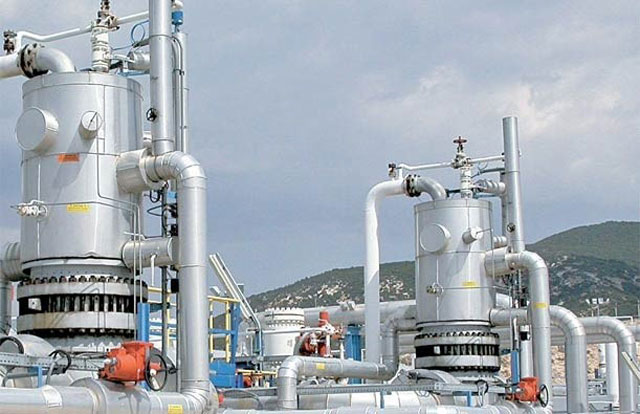 Turkish state pipeline operator BOTAS fixed the dollar/lira rate at 6.50 for the price of natural gas it sells used in electricity production until September 1st.
BOTAS's fixed currency decision was also reflected in electricity prices. After its announcements regarding the currency, market clearing price in spot electricity market drop by 6.82 TL to 322.12 TL/MWh.
Turkey Energy Forum 2018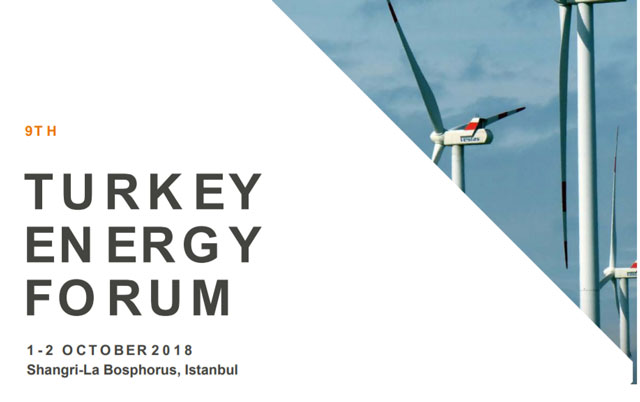 As Turkey moves forward in its journey toward energy independence, the 2018 Turkey Energy Forum brings you the opportunity to meet with the key stakeholders in the sector, from regulators to investors, to pave your future roadmap.
New for 2018:
Special focus on Wind and Solar as tenders continue to be bid for, won and taken forward into the project stages
Lunchtime meetings on specialist topics such as waste-to- energy and grid unbalancing costs
Forum Highlights:
Energy project financing: new opportunities
Companies' experiences of the YEKA bidding process
Future plans for the regulation of Renewable Energy in Turkey
Nuclear new build and its impact on Turkey's energy sector
Energy companies' approaches to protecting their businesses against price volatility
Progress on the international gas pipelines and what it will mean for cross-border trading
Opportunities in coal fired plants: a market and regulatory update
Turkey Energy Forum will be held on October 1 – 2 in Istanbul Shangri-La Bosphorus Hotel. You can make your registration to the from on the following link: http://www.eelevents.co.uk/upcoming-events/turkey-energy-forum-2018
Turkish Household Gas: Cheapest From List Of 25 In 2017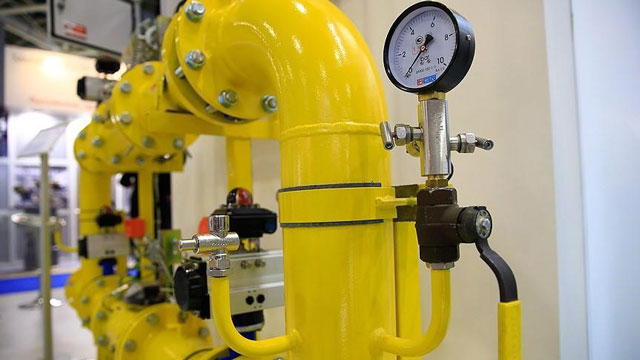 Turkey's household natural gas price registered as the cheapest per kilowatt-hour (kWh) in 2017 among a list of 25 countries, according to the latest data released by the EU's statistics office Eurostat on Wednesday.
Among 21 EU member states that provided data along with 4 non-EU states including Turkey, Moldova, Serbia and Macedonia, Turkey had the lowest household price for gas at €0.0244/kWh last year.
Turkey was followed by Romania with €0.0302/kWh, Moldova with €0.0306/kWh, Serbia with €0.0342/kWh and Bulgaria with €0.0355/kWh in 2017.
In the list of 25 countries, the most expensive household gas per kWh was sold in Sweden. In 2017, the price of household gas in Sweden was €0.1197/kWh. Ireland followed with €0.0963/kWh, Portugal with €0.0931/kWh, Denmark with €0.0880/kWh and the Netherlands with €0.0790/kWh.
Cheapest household electricity in Kosovo
Last year, Kosovo enjoyed the cheapest household electricity price per kWh out of a list of 32 countries. The list included 24 EU member states that provided data as well as Norway, Iceland, Kosovo, Serbia, Macedonia, Turkey, Moldova and Montenegro.
Kosovo paid €0.0658/kWh for household electricity in 2017. Serbia and Macedonia followed €0.0731/kWh and €0.0812/kWh, respectively.
Turkey's household electricity user per kWh out of the list of 32 countries was the fourth cheapest at €0.0958/kWh last year. Turkey was followed by Bulgaria with €0.0970/kWh.
The most expensive household electricity price per kWh in 2017 was seen in Belgium, which paid €0.2845/kWh. Belgium was followed by Denmark with €0.2668/kWh, Portugal with €0.2357/kWh, Ireland with €0.2114/kWh and Austria with €0.1934/kWh.
According to Eurostat data, the top five countries that had the cheapest household gas and electricity per kWh last year are as follows:
Top 5 countries with lowest gas price per kWh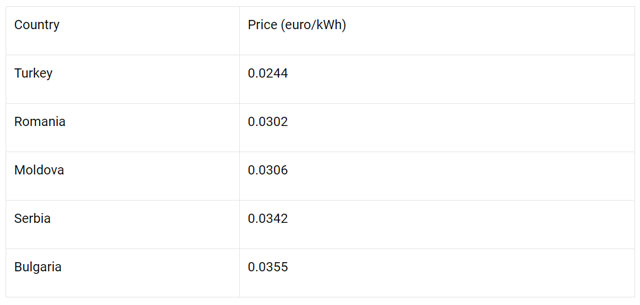 Top 5 countries with lowest electricity price per kWh
Chinese EV Startup Nio Files for $1.8 Billion IPO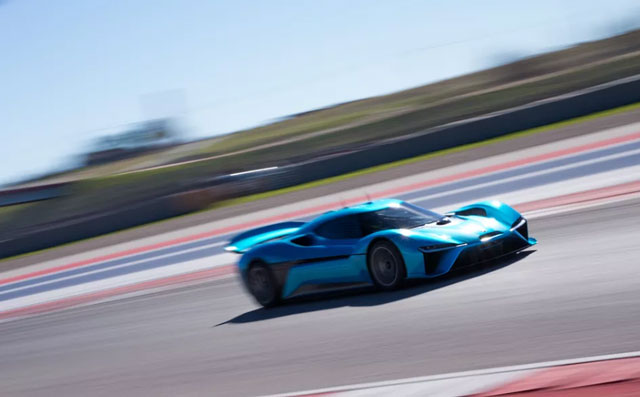 Nio doesn't even have a car for sale in the United States yet, and it might never, but it's aiming to be publicly traded on our stock market.
The Chinese startup that builds electric vehicles has filed for an initial public offering on the New York Stock Exchange using the symbol NIO. Founded in 2014 as NextEV, Nio wants to break into China's burgeoning electric-vehicle market with a series of premium-tier cars. Tencent, a massive Chinese tech company, provides Nio's backing.
The IPO could be worth about $1.8 billion, which the company says it will use to boost its research and development, in addition to expanding its manufacturing facilities. According to its filing, Nio posted a net loss of $502.6 million in the first six months of 2018, while accumulating $6.95 million in revenue.
The automaker is still in its early phases. Its first vehicle, the ES8 electric seven-seat SUV, started deliveries in China this past June. It will expand its lineup to include a cheaper but also electric ES6 SUV either late this year or in 2019. A sedan is slated to follow in 2020, which should be based on the Eve concept Nio brought to last year's SXSW festival in Austin, Texas. For now, Nio will only sell vehicles in China, but I imagine the company has larger aspirations if its plan works out, and it already has an office in California.
Nio's most well-known vehicle in the US is probably the EP9 supercar. It gained notoriety last year when it earned the EV lap record at the Nürburgring Nordschleife with a time of 7 minutes, 5 seconds. This year, it snagged the production car record at the Goodwood Festival of Speed's hill climb.
Source: CNET
Next Few Years 'May Be Exceptionally Warm'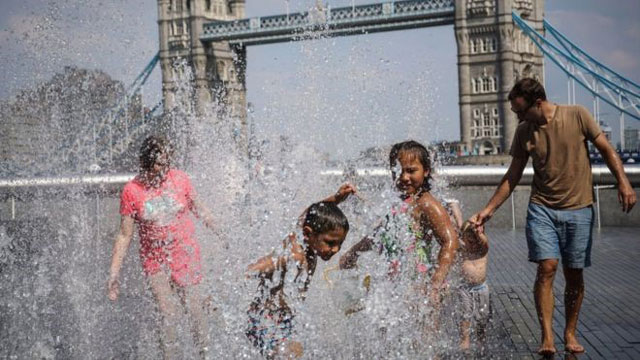 The next few years could be "anomalously warm", according to a new study. Researchers have developed a mathematical model to predict how average global surface air temperatures will vary over the next few years. The results suggest that the period from 2018 to 2022 could see an increased likelihood of extreme temperatures. The findings are published in the journal Nature Communications.
The warming caused by emissions of greenhouse gases like CO2 is not increasing at a perfectly steady rate. In the early years of the 21st Century, scientists pointed to a hiatus in warming. But several analyses show that the five warmest years on record all have taken place since 2010.
These variations from year-to-year do not affect the long-term trend in warming temperatures. Now, a new method for trying to predict global temperatures suggests the next few years will be hotter than expected.
Rather than using traditional climate simulation techniques, Florian Sévellec, from the CNRS in Brest, France, and Sybren S Drijfhout, from the University of Southampton, developed a statistical method to search through simulations of climatic conditions in the 20th and 21st Century and look for situations that are comparable to the present day.
Future possibilities
The team then used these climatic "analogues" to deduce future possibilities. In particular, the anomalous warmth predicted over the next few years is due to a low probability of intense cold climatic events.
Once the algorithm is "learned" (a process which takes a few minutes), predictions are obtained in a few hundredths of a second on a laptop. In comparison, supercomputers require a week using traditional simulation methods.
Gabi Hegerl, professor of climate system science at the University of Edinburgh, who was not involved with the study, said: "The authors have tried to predict whether global climate variability will make the next years warmer or cooler overall than the mean warming trend. They have skilfully used worldwide climate model data for previous years to calculate probabilities for the next few years.
"The findings suggest it's more likely we'll get warmer years than expected in the next few years. But their method is purely statistical, so it's important to see what climate models predict based on everything we know about the atmosphere and the oceans. Those are more expensive to run but also use more climate physics and observational information."
She added: "These new predictions are not geared up at the moment to predict regional trends such as the hot summer this year; so they may predict how likely it is to have a global record warm year, but not a regional record summer like we've had in the UK."
For the moment, the method only yields an overall average, but scientists now would like to adapt it to make regional predictions and, in addition to temperatures, estimate rain and drought trends.
Source: BBC
Cars Powered by New Fuel Type Tested in Australia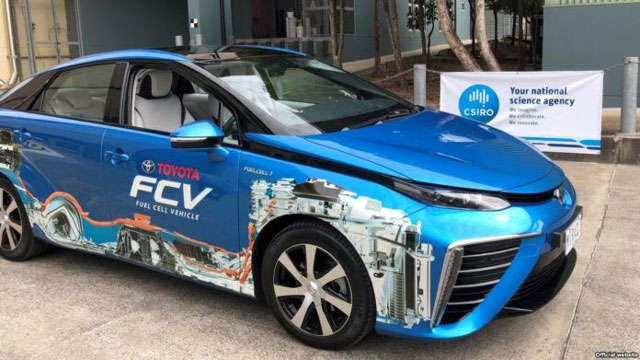 Australian scientists have test driven two cars powered by a carbon-free fuel derived from ammonia. A team from the Australian government's research agency, the CSIRO (Commonwealth Scientific and Industrial Research Organization), says the pioneering technology will allow highly flammable hydrogen to be safely transported in the form of ammonia and used as a widely available fuel.
Researchers have found a way to use a thin membrane to turn Australian-made hydrogen into ammonia. This could be shipped safely to markets in Asia, as well as parts of Europe. At its destination, the liquid ammonia would then be converted back into hydrogen, and used to power cars and buses, as well as for electricity generation and industrial processes.
David Harris, CSIRO research director says "the special thing about the technology that we have is that it allows you to produce very pure hydrogen directly with a membrane system from ammonia."
The technology has the support of Japanese car maker Toyota and South Korea's Hyundai Motor Company.
'Watershed moment'
Scientists say hydrogen, a highly-flammable gas that can be volatile and hard to transport safely, creates a low emission fuel for cars. The Australian team describes the membrane technology that separates hydrogen from other gases as a "watershed moment for energy."
Claire Johnson, the chief executive of Hydrogen Mobility Australia, an industry association, says the pioneering research could forever change the transport sector.
Source: News Gram
Drones to Reduce Operating Costs for Energy Industry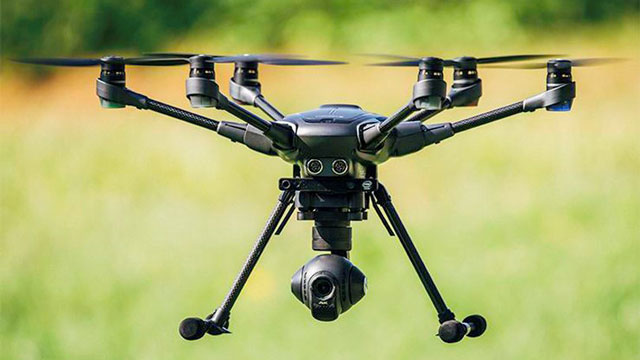 Cheap drones are poised to boost output and cut operating expenses for the energy industry.
The unmanned aerial vehicles are generally faster and less expensive than people, and can go places that may not be safe for workers. As costs fall, and their capabilities increase, drones are spotting leaks in natural gas pipelines, helping utilities inspect transmission and distribution lines and evaluating thermal power plants, according to a Bloomberg NEF report Monday. While they're limited by factors including battery life and the systems that help them avoid obstacles in flight, researchers are working to make them more useful.
Drones can be particularly good for inspecting wind turbines and solar farms, according to the report. In one case, drones took about a week to evaluate the 80 turbines at a German offshore wind farm, a task that would have required three months for people to climb up the towers to visually examine each blade.
Drone Demand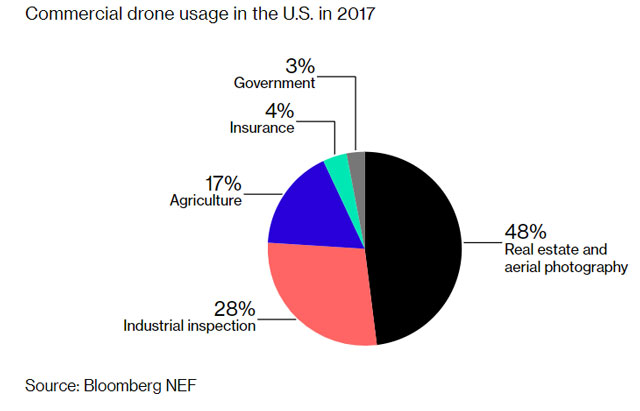 Drones can also be useful to solar farms. BNEF expects solar-panel production costs to fall 37 percent by 2025, making operations and maintenance a bigger portion of total electricity costs. Drones can easily identify broken cells so they can be replaced earlier, boosting output. One utility increased annual revenue by almost $444 per megawatt, according to the report.
Utilities can also use them to inspect transmission and distribution lines, and they aided in repairing Puerto Rico's electrical grid after Hurricane Maria slammed into the island last year. Drones can also aid mining companies, find leaks in gas pipelines, provide security at power plants and inspect the interior of oil tankers.
Source: Bloomberg
REPORT OF THE WEEK
World Energy Balances 2018
This overview provides a detailed look at energy developments based on complete supply and demand data for 2016 for 150 countries and regions and where available provisional official supply or production data for 2017.
In 2016, global energy demand as measured by TPES increased slightly compared to 2015 (+0.7%) to a little less than 13 800 Mtoe. Such stability resulted from different trends: in non-OECD countries, energy demand rose by 0.9%, but by 0.1% in OECD countries.
However, energy demand growth accelerated in 2017 in OECD countries (+0.5%), as discussed in more detail in the OECD section.
Please click here to read the full report.