Foreign direct investment in Turkey's energy sector tripled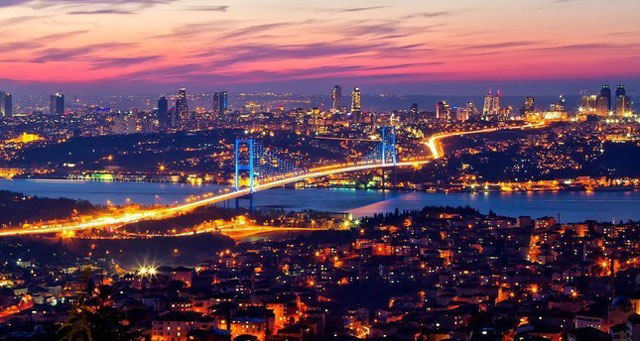 Foreign direct investments to Turkey's energy sector has tripled to 650 million dollars in the first five months of the year compared to the same period of 2017.
According to the data announced by Turkish Industry and Technology Ministry, total foreign direct investment was 2.1 billion dollars for the period between January and May.
In that period, the largest share of the total FDI belonged to energy sector. Foreigners' direct energy investments has tripled. While energy investments in the same period of 2017 was 202 million dollars, it was recorded as 650 million dollars in the same period of this year. It means that one third of the total FDI was to energy sector for this year.
In above mentioned period, the other sectors with the highest investment inflow were manufacturing (416 million dollars) and transportation, communication & storage (347 million dollars)
The highest investment is from EU countries
64% of the capital inflow between January – May came from EU member states. In absolute terms, 1.4 billion dollars is from EU countries, 410 million dollars is from Asian countries, 175 million dollars is from USA and 172 million dollars is from other European countries.
When capital inflow from EU countries examined, 318 million dollars came from Austria, by tripling compared to last year.
Source: Hurriyet
Turkish authorities aim to boost renewable power generation to 50 percent by 2023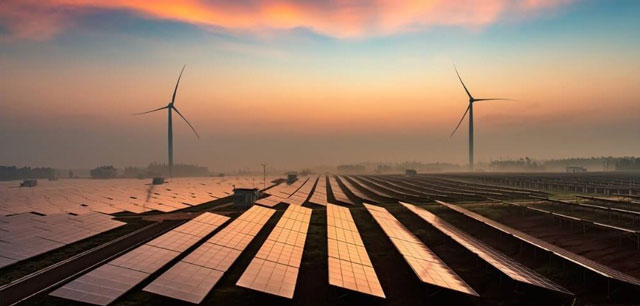 Turkey revised its renewable energy target for 2023, with additional steps to increase the share of clean electricity production from 31 percent to more than 50 percent by 2023.
In May 2018, Turkey's energy watchdog the Energy Market Regulatory Authority (EMRA) said that the installed electricity capacity increased by 181 percent from 32,000 megawatts (MW) over the last 15 years up to 90,000 MW. The share of renewable electricity capacity out of total installed capacity reached 46 percent in May while renewable power generation was around 30 percent.
In 2013, in accordance with Turkey's National Renewable Energy Action Plan, Turkey's renewable electricity share was 29 percent and the share of installed clean energy capacity was around 40 percent. After hitting 31 percent of renewable electricity production in August 2018, Turkey's authorities took concrete investment steps to revise its renewable target for 2023.
On Aug. 3, President Recep Tayyip Erdoğan announced that the country's 100-day action plan to develop the domestic energy sector with domestic energy sources including wind, solar and geothermal power. As part of the plan, the country aims to use more renewables through a series of tenders for solar power plants with a total capacity of 3 gigawatts (GW) and with an estimated investment of nearly $4.8 billion.
The country also plans to boost its both wind and solar capacity by 10,000 MW each in the coming decade through renewable energy resources areas (YEKA) tenders. The Ministry of Energy and Natural Resources will accept applications until Oct. 23 for one of the biggest offshore wind plants in the world at 1,200 MW, which will also be the first of its kind in the country.
The ministry will soon begin appraising consortium applicants for the wind tender, the date and place of which has yet to be confirmed. The ceiling price for one megawatt-hour in the reverse bid auction has been set at $8.
Part of the tender stipulates that the winning investor, who submits the lowest bid, will sign an energy purchase agreement with Turkey's energy and natural sources ministry for the first 50 terawatt-hours of electricity production starting from the first commissioning of the plant.
The tender specifications require 60 percent local equipment production and call for 80 percent of the engineers employed to be of Turkish origin. Saros and Gallipoli located in the Marmara region and Kıyıköy in the Thrace were named the candidate regions for the power plant in March.
Meanwhile, to bolster Turkey's electricity sector, Serhat Çeçen, the head of Turkey's Electricity Distribution Services Association (ELDER) said that around $23 billion was allocated for electricity distribution and privatization over the last decade.
A total of $13 billion was used for distribution and retail while $10 billion was allocated for the privatization of production facilities. Despite the power sector expenditures, Turkey places importance on energy efficiency and aims to save $30.2 billion by 2033 thanks to its National Energy Efficiency Action Plan announced in April.
The plan includes 55 actions to develop energy efficiency measures throughout various sectors in industry, transport, construction, agriculture, and energy generation and transformation.
Source: Daily Sabah
Pioneering Spirit sets offshore pipe-laying world record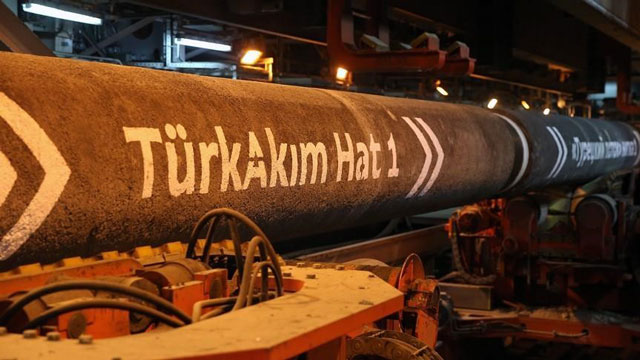 The world's largest construction and heavy-lift vessel, Pioneering Spirit, which is currently laying the second line of the TurkStream natural gas pipeline project, set a new world record in offshore pipelaying on Aug. 26, according to Russian company Gazprom late on Monday.
Gazprom said on its official Instagram account that the vessel laid 6.27 kilometers of pipes per day on August 26, surpassing the average daily 4 kilometers per day.
The vessel, which belongs to the Allseas company, is currently laying the second line of project that plans to send Russian gas to Europe via Turkey.
The project has a total capacity of 31.5 billion cubic meters. The first part of the project with a capacity of 15.75 billion cubic meters will transfer gas to Turkey from Russia.
The first line of the TurkStream reached the Turkish shore off Kiyikoy in northwest Turkey on April 29. The launch of the second line is expected in 2019.
Source: AA
Turkey's ENERJISA announced its First Half Earnings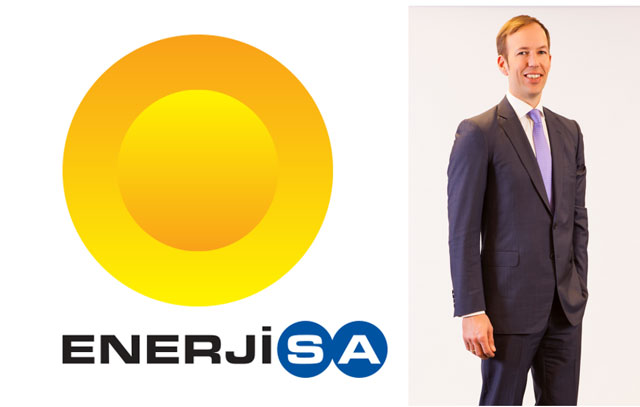 Enerjisa Enerji has published its financial statements as of 30.06.2018. Turkey's leading electricity distribution and retail company Enerjisa Enerji has increased its consolidated operational earnings by 58% to 1,723 m TL in the first half compared to the results of the previous year. The company has increased its underlying net income to 411 million TL.
"We confirm our targeted full year 2018 operational earnings of 3.0-3.3bnTL"
Enerjisa Enerji CFO Sascha Bibert stated that the strong growth achieved in the first quarter following the IPO, continued in the second quarter as well. Bibert commented on the performance of the first half and added "Enerjisa Enerji continued investments as planned in the second quarter and recorded strong operational earnings growth driven by both increased Distribution and Retail earnings. In addition, cash generation in the context of earnings picked up in the second quarter, resulting in a recovery of free cash flow"
Based upon this successful second quarter performance, Enerjisa confirms its full year 2018 operational earnings target of 3.0-3.3 bn TL.
Source: ENERJISA
Electric cars exceed 1m in Europe as sales soar by more than 40%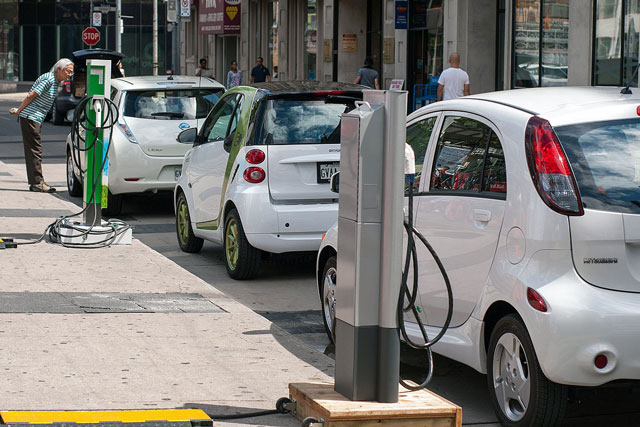 There are now more than a million electric cars in Europe after sales soared by more than 40% in the first half of the year, new figures reveal. Europe hit the milestone nearly a year after China, which has a much larger car market, but ahead of the US, which is expected to reach the landmark later this year driven by the appetite for Tesla's latest model.
Between January and June around 195,000 plug-in cars were sold across the EU, Iceland, Liechtenstein, Norway and Switzerland, a 42% increase on the same period a year before. With growth speeding up, the cumulative total is expected to hit 1.35m by the end of the year, according to industry analysts EV-Volumes.
Viktor Irle, a market analyst at the group, said: "A stock of one million electric vehicles is an important milestone on the road to electrification and meeting emission targets but it is of course not enough." The figures include fully electric cars and vans, plus plug-in hybrid ones, which can travel a short distance off a battery before switching to a conventional engine.
While plug-in sales are growing, they still account for only 2% of all new car and van registrations across Europe in the first half of the year. By the year's end, the share is forecast to hit 2.35%. Norway continued to lead the pack, with 36,500 sales and a share of 37% of new registrations. The country has long been ahead on battery-powered vehicles, thanks in large part to generous government incentives.
However, rapid growth in Germany means Europe's biggest car market is set to overtake Norway by the end of the year for total sales. The Netherlands and Denmark also posted good growth but the UK had only moderate growth because of what EV-Volumes called a lack of compelling models from domestic manufacturers Ford and Vauxhall.
The UK sold 30,040 plug-in cars and vans in the first half of the year. Sales of fully electric cars dipped by 6% but plug-in hybrids surged by 50%. Pivot Power, a firm which hopes to build a UK-wide network of rapid electric car chargers, said the UK was well-positioned to catch up with its Nordic peers.
"The one millionth sale this year is a clear signal of consumer intent. Access to low-cost, well-located charging from abundant power sources is crucial for capturing this momentum," Matt Allen, the firm's CEO, said.
Source: The Guardian
Facebook will Power Itself with 100% Renewable Energy by 2020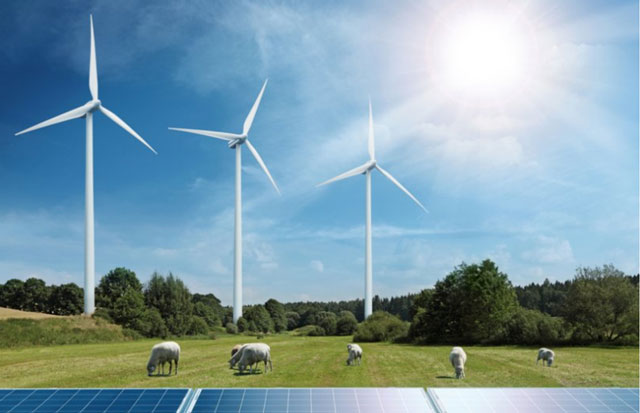 In Huntsville, Alabama, a sprawling new data center under construction for Facebook will run on solar power from the local grid. In Luleå, Sweden, Facebook is expanding a data center that runs on hydroelectric power and uses frigid Arctic air to cool servers. In Papillon, Nebraska, another Facebook data center will run on power from a nearby wind farm, now under construction, with 101 massive wind turbines.
By 2020, Facebook plans to power its global operations with 100% renewable energy, and reduce its greenhouse gas emissions by 75%. It's the next step in ramping up the company's work to move to renewables over the last several years. "There's the expectation that we have as a company that we think this is good for communities and this is good for the world as a whole, but it's also good business sense," says Bobby Hollis, the company's head of global energy. "We really integrate this into our entire business planning process to make sure that we go into places where renewables make sense."
In 2017, the company's carbon footprint was 979,000 metric tons of CO2 equivalent–roughly as much as the emissions from more than 100,000 homes, according to an EPA calculator. The company's data centers, which were supporting the data of 2.1 billion people a month by the end of 2017, account for nearly two-thirds of that footprint (other business activities, including construction and employee commutes and travel, account for 38%).
Facebook started to move toward renewable energy when it signed its first contract to buy wind power in 2013, a few years after Google pioneered a new way for corporations to buy renewable energy from utilities. By 2017, Facebook was buying 51% renewable energy for its facilities. The company is behind others in the tech industry–Google reached a goal to buy 100% renewable electricity in 2017, and Apple made it to 100% earlier this year. But Facebook is on track to be one of the largest corporate buyers of renewable energy in 2018, a year when companies have signed deals for record amounts of clean power. As of early August, tech companies had purchased 1.8 gigawatts of clean energy, more than any other sector, and Facebook had purchased more than any other company.
One way the company buys renewable power is through agreements with local utilities called green tariffs, which allow companies to buy renewable energy on the local grid. "Other companies can join in on that option to create a new wind farm or solar farm," says Lily Donge, a principal for the Business Renewables Center at the nonprofit Rocky Mountain Institute. "That greens the grid for the whole area."
In each case, Facebook makes sure that the projects it supports are new and on the same grid as its data centers. "The straightforward way to look at it is: without Facebook's participation, this project wouldn't be happening," says Hollis.
The work helps others also have access to clean energy. The green tariffs are often challenging to set up with utilities, but once they exist, other companies can follow to bring in additional new renewable power plants. "We've done that in six states," Hollis says. "We're one of the first companies to really make that a concerted effort and have had an incredible amount of success with it."
Facebook works with smaller companies to help them also access renewable energy, and in some cases, brings other companies into its own deals. In the new Nebraska wind farm, it worked with Adobe to give it access to a small portion of the farm's energy production to meet its own sustainability goals. The company is also helping push utilities to change; MidAmerican Energy, for example, is moving aggressively to incorporate more wind energy in part because of its work with Facebook.
Though the tech industry has led the shift to renewables, other companies are quickly following. "We see it across sectors because the costs for solar and wind have come down so remarkably," says Donge.
Source: Fast Company
IRENA Outlines Importance of Energy Transition in Global Innovation Index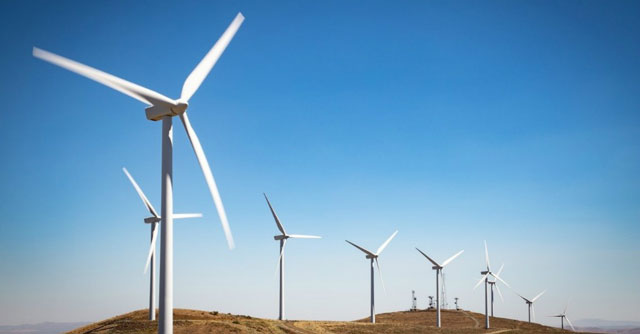 The International Renewable Energy Agency (IRENA) has outlined the innovation priorities needed to accelerate the transition to a sustainable energy system. The Agency authored a chapter of the recently published 2018 Global Innovation Index (GII) report, named Innovation Driving the Energy Transition in which four central policy-level innovation recommendations are outlined as critical to scaling-up renewable energy deployment.
The chapter also charts the development of various renewable technologies, categorizing their viability and deployment progress. Applications seen as being 'on track' include wind and solar PV power technologies together with electric vehicle development, while areas in need of further innovations to improve their economics and adoption rates include biofuels and solar thermal heat applications, the chapter highlights.
The 11th edition of the World Intellectual Property Organization's (WIPO) global innovation index report, themed Energizing the World with Innovation analyzed the state of energy sector innovation, identifying areas where further effort is required, and where breakthroughs in fields such as energy production, storage, distribution, consumption, and decarbonization are taking place. IRENA's chapter makes the following policy-level recommendations:
1. Foster a system wide approach to innovation, beyond research and development
Innovations in technology, together with innovative approaches to enabling infrastructure, business models and system operation, must all be pursued with equal assiduousness, IRENA points out. "Leveraging synergies between innovations across all sectors and components of the energy system, and involving all actors, is crucial for the transition," said Dolf Gielen, Director of IRENA's Innovation and Technology Centre.
2. Strengthen international cooperation to nurture innovation
Innovation is central to decarbonizing the energy sector, and international cooperation is critical to innovation, IRENA points out. To stimulate the breakthroughs necessary to advance the energy transition, existing platforms designed to foster international collaboration should be prioritised at a national level. This allows countries to share ideas, pool resources and capital, and co-develop programmes that support common interests.
3. Advance power system integration
The business case for renewable power generation is now unquestionable, with power generation costs now falling well within the fossil fuel cost range. Yet despite the strong business case, achieving the world's full resource potential requires a significant scaling-up of the share of renewable power in global electricity systems from a quarter today, to around 85 per cent by 2050. This requires efforts to promote systems integration by increasing the flexibility of power systems in supply and demand.
4. Support a portfolio of technology options to electrify and decarbonise end-use sectors
The electrification and decarbonisation of end-use sectors such as transportation, heating, cooling and industry lags the renewables momentum for power generation, yet end-use sectors represent close to 60 per cent of energy related CO2 emissions. A combination of electrification, technology breakthroughs, and sector-specific global agreements for decarbonisation, are needed according to IRENA's recent analysis. Francisco Boshell, Analyst – Renewable Energy Technology, Standards and Markets at IRENA said: "Electrifying energy demand of end-use sectors represents a 'win-win' that can reduce emissions whilst supporting the integration of higher shares of renewable power." IRENA indicates that pursuing electrification can double the share of electricity in final energy use in the coming decades.
Carbon intensity falls below crucial 2030 target threshold on back of high winds
The carbon intensity of the UK's power grid fell below the targets set for 2030 over the bank holiday weekend, as high levels of wind generation led the way for low carbon sources to meet significant levels of overnight demand.
At its lowest point, carbon intensity on the grid reached as low as 79g CO2/kWh at midnight on Sunday, according to data released by National Grid. However Drax Electricity Insights, which combines data from the grid operator, Elexon and Sheffield Solar, placed the figure as at 72gCO2/kWh seven minutes later.
This coincided with around 9GW of generation from the UK's wind assets, reaching as high as 9.8GW by 7:38am yesterday (27 August).
Overall, the UK Grid's carbon intensity fell below 100g CO2/kWh for 32 settlement periods between 1:30am on Friday and 6:00am yesterday according to National Grid's data. By 2030, the UK's carbon targets have set the country on a course to try and achieve between 50-100g CO2/kWh.
This was buoyed by significantly lower gas generation which ranged between 2.5GW to 4.7GW overnight into Monday. The majority of the remaining demand met required by the UK was delivered by nuclear, which still generated less than wind, while small amounts of hydro, biomass and interconnectors or storage made up the rest.
National Grid' control room made clear the significance of the energy system transformation it has adapted to in recent years with a tweet outlining decarbonisation it has seen in the power grid.
The renewable generation on the system also led to periods of negative pricing, falling as low as -£45/MWh in the early hours of Monday morning.
The figures cap off a difficult summer for wind assets, which have suffered from low generation during a heatwave which often saw solar overtake them as the principle source of renewable generation.
While National Grid was clear in 2017 that the UK had seen the greenest summer ever, it is unlikely that 2018 will beat this record as a result of lower wind levels. However, 2018 has laid claimed to its own records, not least with solar generation setting a new record in May, while the UK also passed the threshold of 1,000 coal-free hours this year last month.
Source: Current News
REPORT OF THE WEEK
Global Innovation Index 2018 Report
The Global Innovation Index (GII) provides detailed metrics about the innovation performance of 126 countries which represent 90.8% of the world's population and 96.3% of global GDP. Its 80 indicators explore a broad vision of innovation, including political environment, education, infrastructure and business sophistication.
Please click here to read the full report.