Turkey launches spot natural gas trade system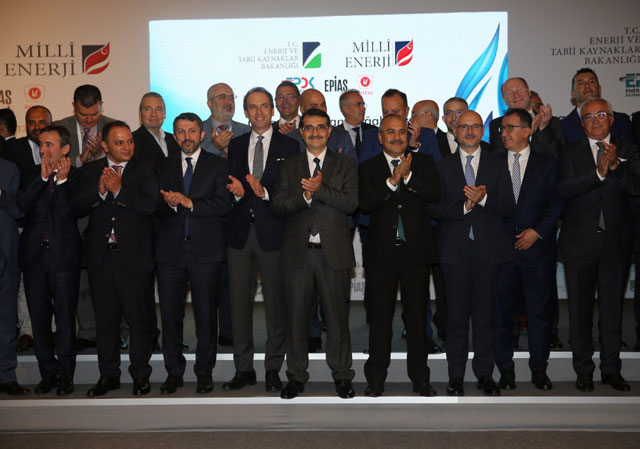 EXIST, Energy Stock Exchange Istanbul, launched its spot natural gas trade system on the energy stock exchange on Saturday with the attendance of Energy and Natural Resources Minister Fatih Donmez.
As part of Turkey's efforts to become a natural gas trading hub, EXIST developed a software system to allow natural gas trading via an electronic platform. After the successful completion of a five-month testing phase, the system officially went online.
Donmez said during the opening ceremony that the new system will bring competition, supply diversification and high quality to the natural gas market. He noted that Turkey has the cheapest gas and electricity prices compared to the European Union countries.
The new spot natural gas market system will determine the natural gas prices for the day-ahead market. The system price will be set by matching offers from suppliers with corresponding bids from market players to develop a supply and demand equilibrium price. Participants will be able to trade at least 1,000 cubic meters of natural gas per day.
On July 27, EXIST began to publish natural gas transmission data through its online transparency platform. It also started to share transport nomination, virtual trade, capacity, reserve, actualization and stock amounts, on a daily basis.
Previously, on April 1, EXIST launched online testing of its spot natural gas trade system on the energy stock exchange to improve the electronic system, before it goes officially online. Turkey aims to take concrete steps to utilize its geopolitical position near oil and gas-rich countries in the Middle East, Caspian and Central Asia to become an energy-trading hub.
Former energy minister and now Treasury and Finance Minister Berat Albayrak said late last year that Turkey's geopolitical position could play a crucial role in projects to diversify energy resources and transportation routes and fill the gap in the inactive energy market in southeastern Europe.
Source: Daily Sabah
Turkey working to expand coal sector workforce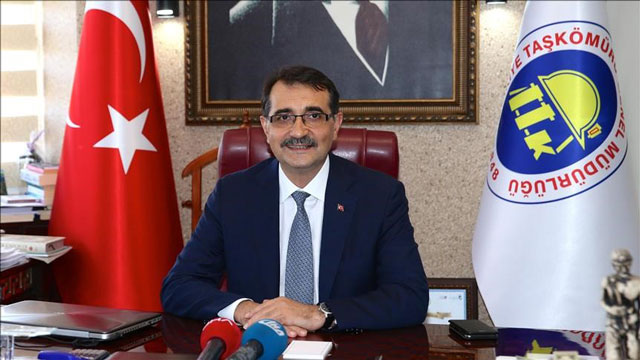 Turkey is working on the recruitment of 1,500 workers for the domestic coal sector, Turkish Energy and Natural Resources Minister, Fatih Donmez, said on Wednesday.
During his visit to the Turkish Hard Coal Institution (TTK) in the coal-rich Zonguldak province, Donmez said the Turkish Ministry of Labor, Social Services and Family is consulting with the Turkish Employment Agency (ISKUR) to expedite the recruitment of workers as soon as possible.
Turkey needs around 30 million tons of coal annually to meet its energy demand. However, only around 1 million tons of coal comes from domestic sources. In Turkey, hard coal can predominately be found in the Zonguldak basin.
"Our goal is to reduce imported coal, if possible, to zero. For this reason, we are working in this region [Zonguldak] with our workers and engineers to do what is necessary to increase production and employment," he explained.
"Before the elections, our President [Recep Tayyip Erdogan] promised the TTK that 1,500 would be recruited," Donmez said, adding that the ministry is currently working towards this goal.
According to the Turkey's Coal Manufacturers Association, Turkey's total coal reserves in recent years reached 17.3 billion tons with new discoveries of 1.5 billion tons. Turkey's National Energy and Mining Policy focuses on energy diversification from local resources and targets greater domestic coal use to increase its share of total electricity production.
In line with the National Energy Strategy, which was presented by the country's former Energy and Natural Sources Minister Berat Albayrak, Turkey is actively working towards promoting the country's resource diversity through investments in local coal, and through renewable energy.
The capacity of local resources in the total energy mix is expected to grow further.
Source: AA
Heat Insulated Power Generating Glass produced in Turkey as a first in the world
Turkey's leading solar panel manufacturer CW Energy produced the century's "Power Generating Thermal Insulation Glass" as a result of its R&D activities. Produced using different designs, this product can be used as insulation material in building exterior.
Producing photovoltaic solar panels in Antalya Organized Industrial Zone, CW Energy has added a new one to its innovative product portfolio. Their latest product Heat Insulated Power Generating Glass features visual quality in solar panels besides generating power. The company says that the centuries-old this special glass will be able to design the buildings of the next century and provide both construction companies and customers with additional benefits such as heat insulation as well as solar power generation.
CW Energy Chairman Tarik Sarvan said that they have developed innovative products for the solar energy market which develops rapidly in the world. Underlining that R&D is essential part of their work, he said: "Our company has nearly 100 engineers and our R&D team has 20 engineers. We are developing innovative products according to the necessities of our sector with our R&D unit which is composed entirely of Turkish engineers. Originally developed by our engineers in Turkey, we produce double fronted Heat Insulated Power Generating Glass. Produced by considering all aspects including design, visuality, usefulness and resistance, the product is produced in order to take advantage of solar energy in all areas. Besides enabling energy saving due to power generation by using solar energy, it also provides sound and heat insulation. We can generate power from every square meter that the sunlight falls. Therefore, we make it possible to meet the electricity needs out of sun thanks to this system. The product also offers architectural energy solutions to the homes of the next century with its aesthetic design."
Source: CW Enerji
Uludag DSO's "The city's Lights" project is opening to the world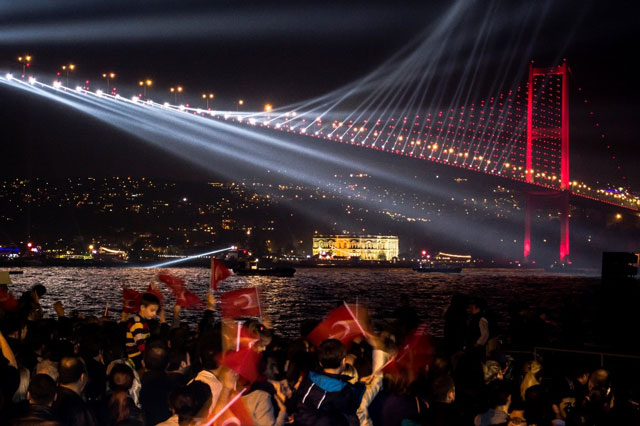 The applications started to the Uludag DSO's photo contest, "The city's Lights", which attracts high interest in Turkey. The winner of the competition, which has been opened for the application of professional and amateur photographers from abroad as the first time this year, will be declared on October 3.
Uludag DSO (UEDAS), which is one of the leading companies of Turkey's energy sector and operates under Limak Corporation, arranges the sixth photo contest this year. The competition, which was held in 2013 for the first time, has the privilege of being first in energy sector. Anyone, who is interested in taking photos professionally or amateurish can attend to the competition, which will be realized with the theme of "Night and Lighting".
The applications can be made via the website of www.uedas.com.tr/sehrinisiklari between 15 August - 30 September. The photographers will be able to attend to the contest with at most 5 photos.
The photo, which describes the night and light in the best way will be rewarded
The person, whose photo reflects a city's lights best, will be rewarded with a smart phone while the person, who takes the second best photo, will be rewarded with a tablet computer. In addition, the person who comes with the third best photo, will be rewarded with a photo camera. "The Best 50 Photos" which are selected after passing the evaluation of the Jury, will have the opportunity to be exhibited throughout the year at different places in Turkey. 3821 applications were made to last year's photo contest. The best 50 photos were not only exhibited in the cities of Bursa, Balıkesir, Canakkale and Yalova, but also in other cosmopolitan cities like Istanbul and Ankara last year. 
IRENA Innovation Week started on Wednesday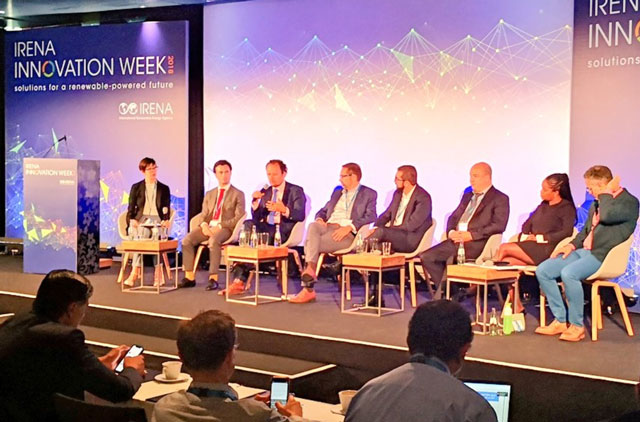 Leading companies, startups and policymakers are convening at the second edition of IRENA Innovation Week in Bonn today. to explore the ground-breaking innovations that are driving the global energy transformation.
Remarkable cost reductions driven by technological innovation and an increasingly conducive policy environment have made renewable energy increasingly competitive with conventional fuels in many parts of the world. In parallel, innovations such as the Internet of Things, blockchain, artificial intelligence, smart charging of electric-vehicles, and hydrogen power and storage are making energy systems increasingly integrated and flexible and are supporting the transition to a renewable-powered future.
Innovation is key to ensuring that all countries can benefit from low-cost renewable power and reliably integrate high shares in their power systems at a time when significant acceleration of renewable energy deployment is needed if the world is going to achieve the Paris Agreement target and meet the Sustainable Development Goals.
Source: IRENA
Electric vehicle sales surge in UK as fuel prices rise
Sales of electric vehicles reached a record high last month, accounting for one in every 12 new cars purchased in the UK. The Society of Motor Manufacturers and Traders (SMMT) said hybrid, plug-in hybrid and pure electric cars made up 8% of the overall market.
The number of total vehicles registered was up 23% on the same period in 2017. But SMMT's chief executive warned "it would be wrong to view the market as booming". "August is always a small month in new car registrations ahead of the important plate-change month of September," Mike Hawes said.
Last month 7,489 electric and alternative fuel vehicles were sold, up from the 3,968 sold in August of 2017. In total 94,094 cars were sold last month.
Mercedes takes on Tesla with electric SUV
While calling the surge in electric sales an "extraordinary achievement", Ian Gilmartin of Barclays urged caution, alluding to the fact that the British car industry has had a bruising few months, suffering from a 4% decline in sales so far this year.
"Regulatory changes that came into force at the start of September led to some very generous deals being offered in August which will have brought sales forward," he added. "All eyes will now be on next month's data."
The boom in plug-in sales comes as the cost of petrol and diesel continues to creep upwards, with the average price at the highest level since July 2014. Pump prices have gone up for eight of the last 12 months, according to the RAC, with both fuels 13p more expensive than this time last year.
Electric boom
Sales of electric vehicles have been taking off across Europe, with more than a million plug-ins now on the road, according to figures by EV Volumes. Norway, where hybrids and electric vehicles make up 37% of sales, has been leading the way, followed by Germany.
A raft of energy efficient cars is due to be produced in Europe in the coming months. Daimler-owned Mercedes has just unveiled its first fully-electric vehicle, while Porsche, Audi and Jaguar all lined-up to produce competing luxury models.
Source: BBC
US DoE Announces 36 Projects for Bioenergy Research and Development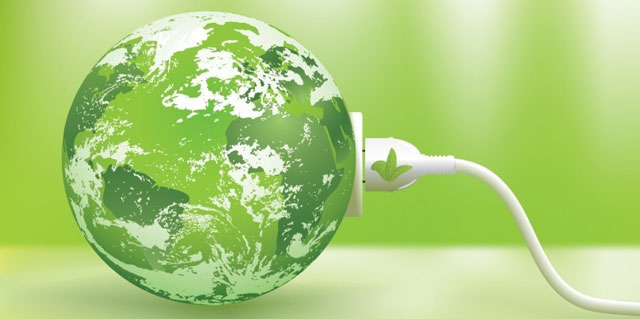 U.S. Department of Energy announced the selection of 36 projects totaling $80 million to support early-stage bioenergy research and development (R&D). This R&D will enable cost-competitive, drop-in renewable hydrocarbon fuels, bio-based products, and power from non-food biomass and waste feedstocks. This work supports the Department of Energy's (DOE) goal of reducing the cost of bio-based drop-in fuels to $3/gallon by 2022 to continue to provide consumers with affordable, reliable transportation energy choices.
"The selections announced today highlight some of the most innovative and advanced bioenergy technologies that have the potential to produce new sources of reliable and affordable energy for American families and businesses," said U.S. Secretary of Energy Perry. "Developing all of our domestic energy resources is critical to keeping our nation prosperous and secure."
Today's selections stem from four funding opportunities:
BioEnergy Engineering for Products Synthesis (up to $28 million): 16 selectees will create highly efficient conversion processes to increase the affordability of fuels from biomass and waste feedstocks by improving catalysts and new biological systems, identifying ways to better utilize waste streams like carbon dioxide (CO2) and biosolids, and creating high-value co-products that can improve the economic viability of biofuels production.
Efficient Carbon Utilization in Algal Systems (up to $15 million): 7 selections will improve the efficiency of carbon utilization and productivity of algal systems either through improving uptake and conversion of waste CO2 emissions—such as from a power plant or industrial facilities—or through the development of new, affordable technologies to capture CO2 directly from ambient air to enhance algal growth.
Process Development for Advanced Biofuels and Biopower (up to $22 million): 10 selections will research integrated processes for the production of biopower from biosolids and cost-competitive, renewable drop-in biofuels and bioproducts from domestic biomass feedstocks and waste resources.
Affordable and Sustainable Energy Crops (up to $15 million): 3 selections will conduct early-stage R&D related to the production of affordable and sustainable non-food dedicated energy crops that can be used as feedstocks for the production of biofuels, bioproducts, and biopower.
Source: DOE
Scottish government pledges to roll out 1,500 electric vehicle chargers
The Scottish government is to invest £15 million in the deployment of 1,500 electric vehicle (EV) charge points across homes, businesses and the public network under plans outlined officially on 4 September 2018. First minister Nicola Sturgeon unveiled her Programme for Government this afternoon, which included measures designed to ensure Scotland reaches its 2032 target of phasing out petrol and diesel cars.
The new investment will fund 150 publically available EV chargers which could be located across the 356 fire stations in Scotland under plans being considered by the Scottish Fire and Rescue Service (SFRS). The emergency service is also planning to introduce up to 100 ultra-low emission plug-in vehicles to its light fleet.
The remaining chargers will be set for private locations and communities. The EV push will see the launch of 'Plugged-In Households', intended to widen access to electric vehicles for communities, including through housing associations and car clubs.
"In last year's Programme for Government we committed to remove the need for petrol and diesel cars and vans on Scotland's roads by 2032. Electrifying the road network and transforming the way we travel is vital to reducing our carbon emission, tackling climate change and improving air quality," Sturgeon said.
"This year we want to go further still, and through the package of support we're announcing in this year's Programme for Government, as well as our continued investment of £1 billion a year in low carbon and public transport, more people will be able to play their part in putting Scotland at the forefront of low carbon travel."
Holyrood will also be more than doubling the Low Carbon Transport Loan Fund from £8 million to £20 million to enable more businesses and consumers to switch to EVs. To date the scheme has supported around 500 ULEV purchases; with another 450 forecast to be supported in 2018-19 with this increased funding.
More than 500 ultra low emission vehicles will also be added to public sector fleets, while a 'Switched on Taxis' initiative will be established to include a new fund for electrifying taxi ranks.
'A step-change in electric vehicle uptake'
The Scottish government also plans to establish 20 'electric towns' across Scotland by 2025 under a new Switched on Towns and Cities Challenge Fund.
Run as an annual competition, the fund is intended to facilitate greater uptake of plug-in EVs in Scotland's towns and cities by supporting high capital cost projects, awarding between £1.5 million to £2.5 million per project.
A Transport Scotland spokesperson told Current±: "Acting as exemplars, electric towns and cities will receive substantial funding for transformative local action to support a step-change in electric vehicle uptake.
"We will continue to work with all 32 Scottish local authorities and the Energy Saving Trust to install these additional charge points, further building on our already comprehensive network, and creating the infrastructure to allow electric vehicles to flourish."
"Through continued investment, and work to encourage communities to embrace the social change required, we can make our towns and cities more desirable places to live and work in, and develop a sustainable future for younger generations," Sturgeon said.
A consultation will also be launched over the coming year to establish the preferred model for the public not-for-profit energy company announced by Sturgeon less than a year ago. This was pledged to be in place by 2021 to support the government's efforts to tackle both climate change and fuel poverty.
Source: Current News
REPORT OF THE WEEK
Electricity storage and renewables: Costs and markets to 2030
IRENA has developed a spreadsheet-based "Electricity Storage Cost-of-Service Tool" available for download. It is a simple tool that allows a quick analysis of the approximate annual cost of electricity storage service for different technologies in different applications. It is not a detailed simulation for investment decisions, but allows those interested in specific applications to identify some of the potentially more cost-effective options available. These could then be subject to more detailed analysis of their suitability for the specific application, their performance in given the real-world operating conditions of the application and their relative economics.
Please click here to read the full report.