Turkey Energy Forum was held in İstanbul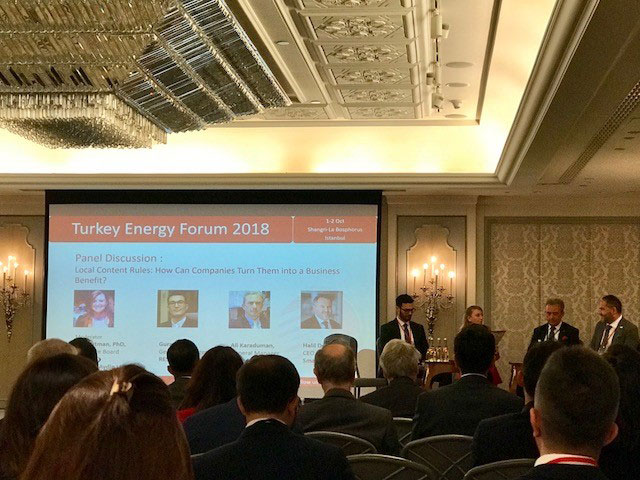 Organized annually by EEL Events, 9th Turkey Energy Forum was held in İstanbul between October 1 – 2. Turkish and foreign experts from energy sectors of Turkey and Britain participated to the conference.
In the current economic conjuncture, the financing of energy projects, especially photovoltaic and roof-top solar and wind projects, which are among the renewable projects, have been evaluated in different angles by experts in the fields of energy, finance and law.
At the event, in which ELDER took part as a media partner, in the panel with the theme "market movements in the Turkish energy sector and what it means for the industry", effects of recent developments in the economy to energy markets were evalutated. It was emphasized that the consolidation in the market is very popular at the moment and possible mergers and acquisitions with local and international partners are seen as the key to the sustainability of energy companies.
Other topics cpvered during the two-day conference were as follows:
Turkish National Energy Efficiency Programme and EBRD support for the implementation in the real sector
How to develop and finance wind and solar projects in Turkey after 2020
The state of solar PV market under a changing regulatory framework
Rooftop solar financing and regulatory models from around Europe and opportunities in Turkey
Ongoing opportunities, challenges and risks in geothermal energy
Future of energy mix in Turkey and how energy companies will need to evolve their strategies
Financing new power projects in Turkey
Energy companies' approaches to forecasting and protecting against the market dynamics
Progress on the new international gas pipelines and their impact on future energy pricing
Turkey plans new 1,000 MW wind tender by year end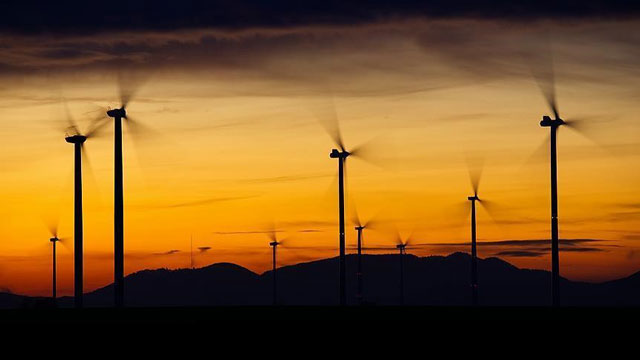 Turkey plans to hold four 250-megawatt Renewable Energy Resources Zones (YEKA) wind energy tenders for plants to be located in Balikesir, Canakkale, Aydin and Mugla with an investment volume of around $1 billion, according to a specifications draft released by the Turkish Energy and Natural Resources Ministry.
The total 1,000 megawatts offered, which will be held in reverse auction and is scheduled for realization by the end of this year, will be Turkey's second YEKA project. However, the ceiling price per kilowatt-hour has not yet been determined.
The tender stipulates that the winner in one of the four regions will have to construct at least 170 megawatts while not exceeding a maximum of 325 megawatts.
The draft specifies that the turbines used in the construction of the power plant need to have at least 46 percent local production. In addition, each turbine should have at least 3 megawatts of capacity.
The tender winner will sign a 15-year purchase agreement with the Ministry under a power plant license that will run for 49 years.
Turkey's Energy and Natural Resources Minister Fatih Donmez announced in July that Turkey would hold annual wind and solar tenders each offering 1,000 megawatts of capacity.
The tender for the first YEKA project of 1,000 megawatts was held last year in August creating an investment volume of $1 billion. The winning price per kilowatt-hour was $0.348 and the total capacity will be installed in Sivas, Edirne, Kirklareli and Eskisehir.
Applications for offshore YEKA open until Oct. 23
Applicants for participation in Turkey's first offshore YEKA tender need to apply by the deadline of Oct. 23.
In total 1,200 megawatts of capacity will be offered for the offshore wind plants, which will be located in Kırklareli, Tekirdag, Edirne provinces in the Thrace region of Turkey. The total investment volume is expected to exceed $3 billion.
Source: AA
Turkey's daily power generation from wind plants hits record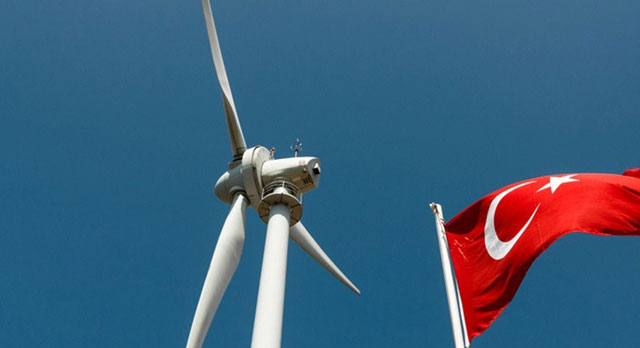 Turkey's wind electricity generation hit a daily record Wednesday with around 16.8 percent of the total power being generated from wind.
The country produced 130.7 gigawatt-hours (GWh) of electricity from wind farms between 7 p.m. Tuesday and 7 p.m. Wednesday, according to data provided by the Turkish Energy Exchange (EPİAŞ).
During this particular time period, wind power was the third largest energy source after natural gas which generated 213.5 GWh of electricity and hard coal with 180.6 GWh.
Hydropower plants, kinetic energy from rivers, geothermal, biomass, fuel oil, solar, diesel and liquefied natural gas (LNG) supplied the remaining share of total production of 780.6 GWh.Throughout the period, wind power generation per hour remained above 5 GWh, standing at 5.45 GWh on average.
According to Turkey's Energy Market Regulatory Authority (EMRA), the country's total installed power capacity was 82 GW at the end of June. Wind power installed capacity was 6.64 GW over the same period.Turkey plans to boost its wind and solar capacity by 10,000 MW each in the coming decade through renewable energy resources zone (YEKA) tenders. The Ministry of Energy and Natural Resources will accept applications up to Oct. 23 for one of the biggest offshore wind plants in the world, which will have a total installed capacity of 1.2 GW. The ceiling price for 1 MWh in the reverse bid auction has been set at $8.
Part of the tender stipulates that the winning bidder will sign an energy purchase agreement with the ministry for the first 50 terawatt-hours of electricity production starting from the first commissioning of the plant.
The tender specifications require 60 percent local equipment production and call for 80 percent of the engineers employed to
be of Turkish origin. Saros and Gallipoli located in the Marmara region and Kıyıköy in Thrace were named as the candidate regions for the power plant in March.
Source: Daily Sabah
Chairman of Geothermal Operator Association, Turkey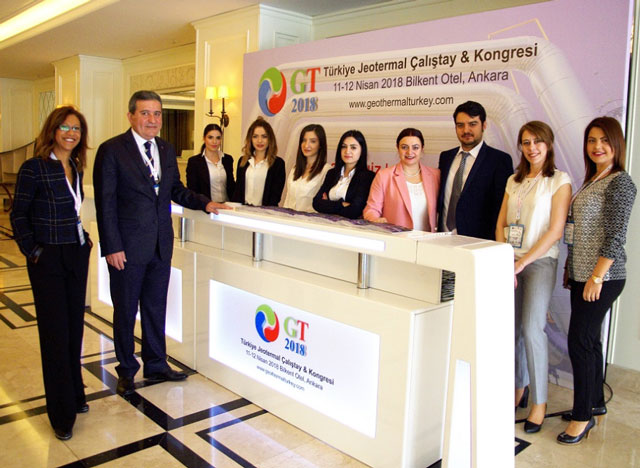 In Turkey, the Geothermal Power Plant Investor Association (JESDER), essentially an association of operators of geothermal power plants represents about 30 companies. The goal of the association has been to act as a platform of cooperation between the private sector companies working in the exploration for and utilisation of geothermal energy for power generation.
Ufuk Sentürk, as Chairman of the Board of Directors for JESDER has been leading the organisation for many years in a time period where the Turkish geothermal sector has seen an incredibe growth.
Can you give us some information about JESDER and its role in the geothermal sector?
JESDER Geothermal Power Plant Investors Association was established in 2014 and has started to work actively in 2015. The association has been the bridge between public and private sector. Our aim is to announce the problems of the sector to the relevant authorities and to produce applicable solutions to contribute to the progress of the geothermal sector. Our association works with various press organizations and aims to illuminate the public with the right information with the desire to prevent misinformation.
Turkey, in quite a short period of time with a quick breakthrough, became a member of the 1 GW installed capacity geothermal Country Club and now has 1,200 MW installed capacity. What do you think are the main elements of this growth?
There is, of course, a shift towards renewable energy resources in the world. This issue has been studied for a long time and has been increasingly spreading due to the environmental impacts caused by fossil fuels. Turkey also was influenced by this movement and choose to be a country to benefit from this clean resource. Turkey is doing its upmost in both public and private sectors under the current affairs. Although the high cost of geothermal energy investments, which we have expressed every time, makes us worry about investing, we believe that our investors and the government support is a great contribution to invest in our geothermal resource. Especially with the existence of YEKDEM (Support Mechanism for Power Production from Renewable Sources), devoted investments have brought us to this significant point. Of course, our problems are not yet finished, we are still working for new YEKDEM to be applied after 2020, and we are in contact with the authorities about incentives as well as support for domestic production and VAT excise duty. We hope that our expectations will be positive.
The majority of geothermal power plants in Turkey, compared to large scaled units in the United States or Indonesia, consist of smaller production units. What is the reason for this and which GPP has the largest capacity at the moment?
Our country is still new in geothermal power plant investments. Therefore, in order to asses the potential of the reservoirs and to test the sustainability of the fields, the plants are built with small capacity since the risk factor and construction costs of geothermal power plants are extremely high. In order to minimize the risk and apply risk management into physical investments, power plants are constructed with lower capacities. The largest single component is the 100 MWe geothermal power plant located in Sarayköy, which has recently been commissioned by Zorlu Enerji.
The current Feed-in-Tariff system has provided an incentive for turbine manufacturers to build their turbines for the Turkish market in Turkey. What impact do you think this has for the market and customers in Turkey?
It is very important for countries to be self-sufficient. As much as a state depends on outward for resources; the level of prosperity will shrink that much.  As we have seen many other examples, Turkey is one of the countries which are dependent on foreign energy resources. This is the reason why the energy sector, which constitutes a large part of Turkey's external debts, is indebted. As investors and associations in the geothermal energy sector, we are endeavouring to reduce this dependency,. For this reason, the local production incentives are important for both us and our state.
Having most of our equipment imported is creating a significant risk of cost  for investors. Likewise, if the turbine can also be made in Turkey, these cost will reduce production risks, as well as reduce energy production cost and operations become more efficient. As you know, when the cost of the electricity production is lower, beneficiaries and institutions costs also will be lower. Therefore, the continuation of these incentives is essential for our sector.
How important has been international support, e.g. the programs from EBRD and the World Bank joinedly with TKB (TurkishReconstruction Bank) been in the development of geothermal in Turkey?
These programs are playing an important role in the promotion of Turkish Geothermal Sector. These organizations are aware of the current potential of our country and they are aware of the high costs and risks as well. Therefore, the projects which are prepared with the support of these programs are important for the development of the sector both at home and abroad.
What are your thoughts on the importance on the geothermal direct use in Turkey? What is the thinking of power plants investors on utilizing both electricity generation and direct use? Can you give an example?
We, as JESDER, are working with great effort to maximize the benefits of our geothermal resources. In this context, we are conducting studies for the determination of the potential of Manisa and ?zmir geothermal resources for high-tech greenhouses with the Ministry of Agriculture,  the stuides are progressing rapidly. In addition, JESDER is performing a study with TPIC; in cooperation with TPAO for the use of old petroleum exploration and production wells with hot geothermal fluid potentials for geothermal purposes.
While the current installed capacity has reached 1,200 MW, can you tell us about your future forecasts?
As of the end of September 2018, our installed capacity reached to 1,200 MWe. As we mentioned in each platform, with JESDER support and efforts, our 2020 target is 3,000 MWe and 2023 is 4,000 MWe. We are hopefull fort he future of both the geothermal sector and other renewable energy sectors. Our demands are evaluated by the institutions and we have positive opinions about the continuation of YEKDEM.
Source: Think Geo Energy
Failure of 'World's Biggest Solar Project' in Saudi Arabia Is No Surprise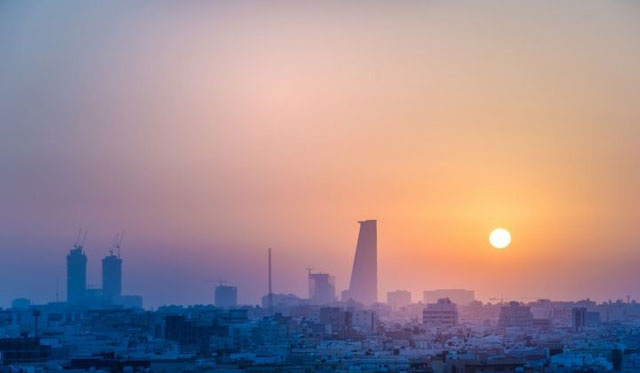 Renewables developers eyeing Saudi Arabia remain wary of the market following the news that the world's biggest solar project has been canceled. The $200 billion, 200-gigawatt solar plant planned by SoftBank and the Saudi Public Investment Fund had raised skepticism among developers when it was announced in March, partly because of technical concerns over how it might be integrated into the grid.
The main worry, though, was that the megaproject appeared to have been approved independently of plans for an orderly ramp-up of solar through a tender program managed by the Saudi Renewable Energy Project Development Office (REPDO).  Soon after the SoftBank agreement was unveiled, it emerged that top officials in the kingdom had been excluded from negotiations, adding further uncertainty.
Given the haphazard way in which the deal was brokered — and the fact that the Saudi state and SoftBank had both previously announced plans for massive solar investments that had been canceled — last week's news came as no surprise.
"Precedent would suggest that grand solar plans from SoftBank or the Saudi state come with a gap between promises and reality," said Benjamin Attia, global solar analyst with Wood Mackenzie Power & Renewables. "This is no exception." He said the project never got beyond an initial feasibility study.
According to The Wall Street Journal, the announcement of the freeze was greeted with relief by Saudi energy officials. "Everyone is just hoping this whole idea would just die," one said. Although the SoftBank project was widely viewed as being doomed from the start, the cancellation is a further blow to the Saudi solar market.
In 2013, for example, the nation's King Abdullah City for Atomic and Renewable Energy set a target of installing 16 gigawatts of PV by 2032. By 2015, the target had gone up to 41 gigawatts, including concentrated solar power, but had been pushed back to 2040.
As of last year, though, Saudi Arabia had installed only 50 megawatts of PV. Before the SoftBank announcement, REPDO had begun to instill a measure of confidence in the market through a series of National Renewable Energy Program (NREP) tenders.
The first of these saw 300 megawatts of solar being awarded to ACWA Power. REPDO was due to issue a second solar tender this year, for 3.3 gigawatts of PV. So far, however, the only tender to come out of the Office in 2018 has been for a $500 million, 400-megawatt wind farm.
REPDO said it received four bids in July and committed to picking a winner in December. The WSJ said Saudi officials are now working on a revised strategy, which should be unveiled at an investor conference called the Future Investment Initiative 2018, happening in late October in Riyadh.
Developers and investors will most likely be hoping to see REPDO back in charge of proceedings. "REPDO's leadership in the NREP Round I tender last year was generally very good," Attia said.
Putting the SoftBank project on the backburner "is a step in the right direction for investor certainty," he said. However, he added: "The Saudi solar market's future is still in limbo until the stated 'broader, more practical' renewables strategy is announced in about a month." Until then, he said, there is still no indication on how the SoftBank memorandum of understanding that has now been sidelined might affect the Round II tenders that were due this year.
"It's possible that things go back to normal, like this never happened," Attia said, "Alternatively, the lingering uncertainty and larger project size could drive a less competitive Round II tender. We'll have to wait and see the details of the new renewables strategy in a few weeks." That's if the announcement actually takes place as planned, of course. In the stop-start world of Saudi solar, developers and investors are learning to take nothing for granted.
Source: GTM
Honda backs GM's self-driving unit with $2.75bn bet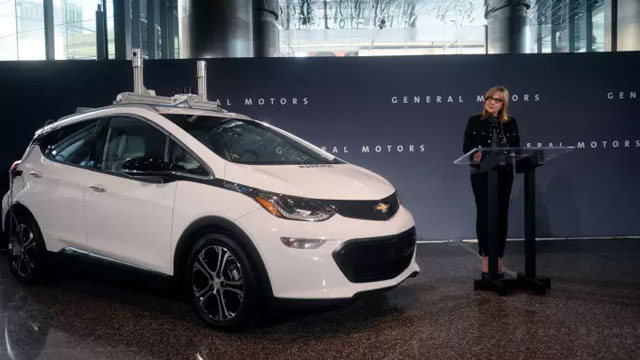 Honda and General Motors have struck a deal to team up in developing self-driving cars, creating the most powerful rival from the traditional automotive industry to technology upstarts led by Alphabet's Waymo.
The new partnership will focus on Cruise, GM's unit for autonomous vehicles, which secured the $2.75bn investment from Honda just four months after the SoftBank's Vision Fund invested $2.25bn in the operation.
The announcement that a Japanese rival was backing GM's technology sent shares in the Detroit carmaker up as much as 5.3 per cent to $35.05 before it pared gains later in the New York trading day.
Many traditional carmakers in Detroit, Japan and Germany have moved decisively to catch up with Silicon Valley's early lead in self-driving cars, particularly Waymo — the self-driving unit of Google's parent Alphabet — which started testing technologies years before GM, Ford, Daimler and BMW moved into the market.
Honda's backing, which will entail the Japanese group taking a $750m equity stake in Cruise and invest a further $2bn in the unit over the next 12 years, helps strengthen GM's position as one of the main challengers to Waymo.
"We think of it as a race to the starting line," said Dan Ammann, GM president. "We are moving as rapidly as we can to the point of initial deployment."
GM has said it plans to launch a commercial fleet of autonomous cars without steering wheels or pedals next year, and is viewed as having an edge over Detroit rival Ford and other traditional manufacturers in developing its own systems.
Honda and GM — which work together on fuel cell technology — said they would work to develop an autonomous vehicle that "can serve a wide variety" of purposes and could be manufactured "at high volume" for customers worldwide.
"We have now attracted $5bn in external third-party capital to the mission," Mr Ammann said on a call with analysts. "Deploying at scale will require a lot of resources, and we are attracting those resources very rapidly here in big scale, not just financial but the best possible partners we can find."
Seiji Kuraishi, Honda's chief operating officer, said: "We will complement their strengths through our expertise in space efficiency and design to develop the most desirable and effective shared autonomous vehicle."
GM said Honda would own 5.7 per cent of Cruise after its initial $750m investment and SoftBank's stake would stand at 10 per cent.
The carmakers' race for a foothold in self-driving vehicles has led to myriad and overlapping partnerships with technology start-ups, which are keen for funding and to secure expertise to build and produce vehicles on a large scale — and to become the industry blueprint for the nascent technology.
Michelle Krebs, auto analyst at Autotrader.com, said the Honda deal showed that even the biggest car companies are likely to need partnerships with rivals and technology groups to advance pricey self-driving projects that are unlikely to be profitable any time soon.
"It also opens the possibility of obtaining financing, as already has been demonstrated with SoftBank's investment, that traditional auto making operations cannot tap," Ms Krebs added.
Honda has its own history with Waymo. The two entered into formal discussions in late 2016 for technical collaborations that could lead to the development and production of self-driving vehicles. Waymo, too, has a partnership with Fiat Chrysler Automobiles, and expanded this in May by announcing it would add up to 62,000 of the carmaker's Pacifica minivans.
Source: FT
First commercial flight partly fueled by recycled waste lands in UK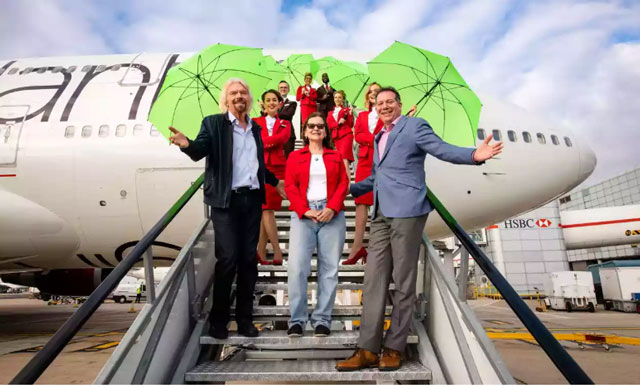 The first commercial flight to use jet fuel partly made from recycled industrial waste has landed at Gatwick.
The Virgin Atlantic plane, travelling from Orlando to London, was powered by a new blend of normal jet fuel and ethanol produced from waste gases, which the airline says could significantly lower aviation's carbon footprint.
The flight's fuel blend was 5% recycled, but the sustainable element could eventually form up to 50%.
It was produced in the US by LanzaTech, which claims it could eventually supply about 20% of the aviation industry's fuel, and cut greenhouse gas emissions by 65% compared with conventional petroleum. Virgin is bidding for government support to have plants built in the UK that could fuel all its operations.
Welcoming the Boeing 747 on arrival was Sir Richard Branson, the airline's founder, who said the flight was a huge step forward in making the fuel a mainstream reality.
"Working with LanzaTech will enable us to greatly reduce our carbon emissions and, at the same time, help support UK industry," he said.
"This fuel takes waste, carbon-rich gases from industrial factories and gives them a second life so that new fossil fuels don't have to be taken out of the ground."
Virgin called on ministers to provide financial backing for LanzaTech to open three UK plants by 2025, potentially producing up to 125m gallons of the jet fuel blend a year.
The LanzaTech chief executive, Jennifer Holmgren, said: "We have shown that recycling waste carbon emissions into jet fuel is not impossible, that waste carbon needs to be thought [of] as an opportunity not a liability, that carbon can be reused over and over again."
However, other similar schemes have failed to come to fruition. Willie Walsh, the chief executive of the British Airways owner, IAG, bitterly criticised a lack of government support for a proposed east London GreenSky factory, which it said could fuel all BA flights from London City airport after 2014, but was never built and abandoned in 2016.
The Department for Transport has since committed some funds towards a new project from the biofuels company Velocys, backed by BA and Shell, which could turn household waste, including nappies, into jet fuel.
The aviation minister, Liz Sugg, said: "We are committed to cutting carbon emissions and promoting new environmentally-friendly fuels, especially for aeroplanes, which will rely on traditional fuels for years to come."
The UK's binding climate change targets only require the aviation industry to stay within 2005 levels of CO2 emissions by 2050 – although rapid growth in the number of flights is predicted.
Most progress in managing aviation emissions to date has been through more efficient planes – Virgin reported a 24% reduction in its overall CO2 emissions from 2007 t0 2017, with aircraft such as 787s starting to replace old 747s. But the widespread use of more sustainable fuels, allied with carbon-offsetting schemes, will also be required.
Source: The Guardian
Latest findings in global renewable energy market released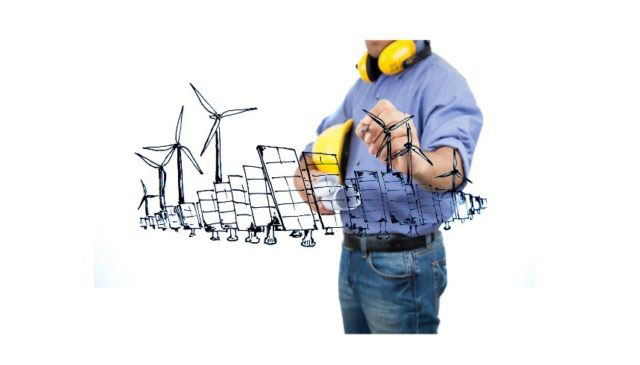 Frost & Sullivan issued its 2018 Global Renewable Energy Outlook, which states that investments in renewables will reach $228.3 billion in 2018. The outlook has detected a slower year-on-year growth rate of 0.7% due to China reducing its solar uptake.
The renewable energy market is expected to achieve 154.6GW of new energy capacity by the end of this year. The majority of the energy capacity will come from solar photovoltaics with almost 90GW, followed by wind with 53GW.
Factors driving the renewable energy market include rising electricity demand, decarbonisation goals, and government incentives. On the other hand, market expansion is being challenged by resource unavailability, high risks associated with investing in the market and the high upfront costs required to implement a project.
Asia is expected to invest $114.98 billion, account for 58% of the global total installments in 2018. Solar, wind and biomass will account for 96% of the total investments. Investments by stakeholders in North America are expected to reach $33.17 billion, although low natural gas prices and the current US administration's measures are significant barriers to renewable energy development.
Latin America will reach $17.7 billion in investments owing to the heavy focus on renewables in countries including Mexico, Argentina, Brazil, and Colombia. Investments in Europe are driven by efforts by the region to meet 20% renewables in the energy mix by 2020 and 32% by 2030, goals set under the Renewable Energy Directive.
"The future of renewable power will be hybrid, with special emphasis on storage solutions. The pace of growth will depend on the level of government backing in terms of setting up support mechanisms to enable 100% renewable energy generation," added Benintende. "To succeed in this market, OEMs need to evolve from being equipment and related service providers to being power generation solution providers."
Source: Smart Energy
REPORT OF THE WEEK
Energy Transitions in G20 Countries: Energy transitions towards cleaner, more flexible and transparent systems
In the report, the IEA presents a comprehensive tracking of G20 progress on energy transitions, energy access, system integration of variable energy sources and system flexibility, fossil fuel subsidy reforms, energy efficiency as well as related investment and clean energy technologies.
Please click here to read the full report.