"Energy Consumer Summit held" on October 16 in Ankara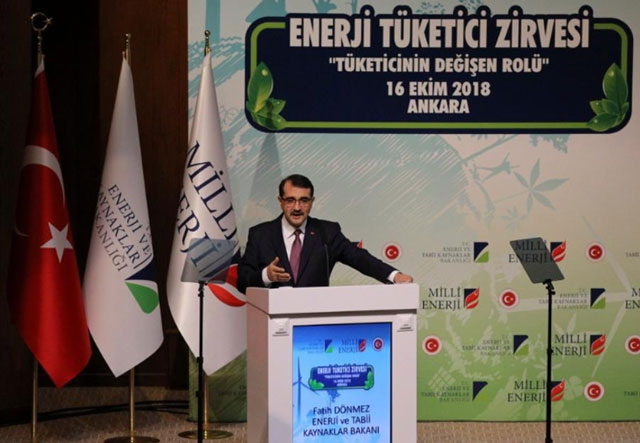 "Energy Consumer Summit" was organized jointly by the Ministry of Energy and Natural Resources and the Ministry of Commerce on October 16 in Energy Ministry Building in Ankara. Several experts and high-level executives from public, private sector, NGOs and consumer associations have participated to the event. Opening speeches were made by Director of Consumer Protection and Market Watch Ahmet Erdal, EMRA President Mustafa Yilmaz and Energy Minister Fatih Donmez.
In his speech, Mr. Donmez stated that they established their consumer relations vision over three main principle, which are monitoring, auditing and communicating. He said: "We are fixing the areas that consumers feel uncomfortable. We collect their complaints and find solutions with our other institutions. We always compare Turkey with other European countries in terms of service quality and customer satisfaction."
Mr. Yilmaz also highlighted the importance of customer satisfaction and said: "The biggest part of the complaints that our regulatory body receives is disconnection of citizens' electricity because of their unpaid bills. In order to solve it, we have made notifying the customer who don't pay his bill obligatory for distribution companies via SMS or e-mail. It means that disconnection of a costumer's electricity without any notification will be subject to penalty."
ELDER's Legal Advisor Sadi Buyukkececi also made a presentation in the panel titled "Consumer Problems in Electricity Sector". He emphasized that they build their customer satisfaction vision on six principles including "transparency, accessibility, responsiveness, objectivity, confidentiality and accountability"
Dispersed renewables key to Turkey's transit cost cuts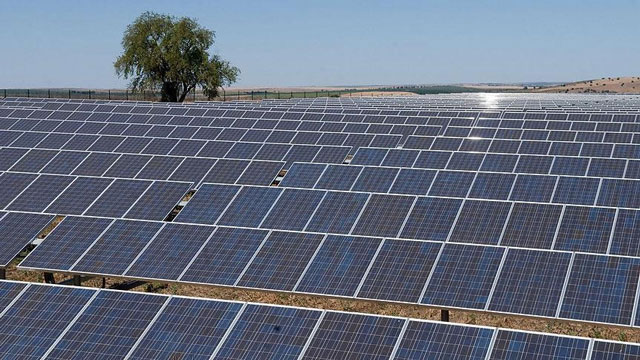 Turkey's energy system could benefit from greater distribution of renewable energy plants to various parts of the country in an effort to reduce transmission costs while also allowing investors achieve better returns on their investments, the Chairman of the Steering Committee of the SHURA Energy Transition Center said Tuesday.
The Istanbul-based SHURA Energy Transition Center aims to support Turkey's transition to low-carbon energy through fact-based analysis using the best available data.
Selahattin Hakman, SHURA's steering committee chairman, told Anadolu Agency that Turkey has started to create a competitive renewable energy market thanks to the energy ministry's Renewable Energy Resources Zones (YEKA) tenders, which started last year.
Turkey held a solar tender with a capacity of 1,000 megawatts with a winning bid price per megawatt-hour of $6.99. An equivalent capacity wind tender was achieved at $3.49 per megawatt-hour.
Hakman considers these tenders a success because investors are guaranteed both access to finance and a 15-year purchase agreement.
"Renewable energy investments are more advantageous in terms of finance with the global tendency towards decarbonization, the fight against climate change and the transition to renewable energy," Hakman explained.
"We can definitely find sources of financing for renewable energy projects in Turkey while it is more difficult to find it for other resources," he added.
He declared that energy efficiency investments could avail of easier financial access while offering Turkey a valuable opportunity to make inroads in these projects.
Currently, Turkey is experiencing difficulties in financing large-scale energy projects due to fluctuating currency rates, whereas if smaller-scale projects and more distributed renewable energy power plants are deployed, it would improve Turkey's energy infrastructure while passing down cost benefits to the consumer, Hakman said.
Last week, Turkey's Energy and Natural Resources Minister Fatih Donmez announced plans for Turkey to hold solar tenders of between 40 and 50 megawatts of capacity in almost all cities throughout the country, a move that Hakman contends is good because such small-scale projects can easily obtain finance.
In addition, he argued that if energy is produced where it is consumed, the problem of needing investments for transmission and distribution over large distances especially where there is huge consumption would be avoided.
SHURA Director Deger Saygin, quoted a report published by the center, which said that Turkey could reach 60,000 megawatts of solar and wind capacity by 2026.
The current installed capacity of solar and wind power plants totals 13,000 megawatts.
Details on the financing and the timing of the upcoming solar plant tenders have yet to be released, but Saygin urged consideration in their location in order to have a balance in supply and demand.
"It is important to make these investments by not only looking at the richness of the resource but also the consumption intensity on the grid," he concluded.
Source: AA Energy
Turkish state energy companies to invest $1.5B in 2019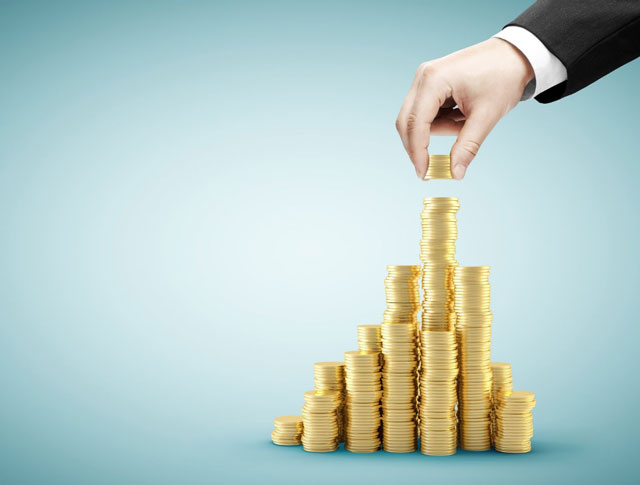 Turkey's state-owned energy companies are expected to make 8.40 billion Turkish liras ($1.52 billion) of investments next year, a presidential decree revealed on Wednesday.
According to the decree published on the Official Gazette, a total of eight energy companies will make these investments.
The companies include, Eti Mine, TKI - Turkish Coal Enterprises, TTK - Turkish Hard Coal Enterprises, EUAS - Electricity Generation Company, BOTAS - Petroleum Pipeline Company and TEIAS - the power transmission company.
Source: AA Energy
Zorlu Energy poised to establish fast charging stations at 200 different locations in Turkey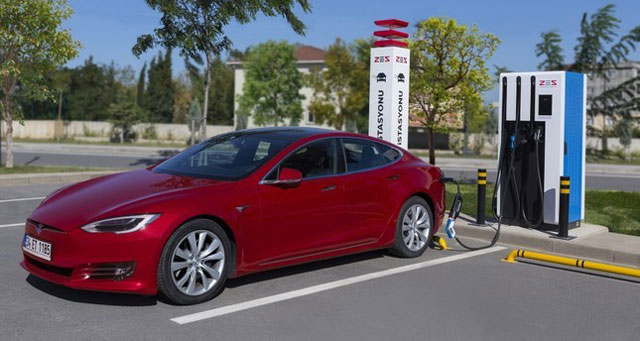 Turkey's Zorlu Energy Group is planning to increase the number of its fast charging stations on the Istanbul-İzmir-Ankara route to 25 from the current 10 by the end of this year, the group's Chairman Sinan Ak has said.
Ak announced that the company is also looking to build fast charging stations at 200 different locations by the end of 2019 to make it possible for electric vehicles to travel all over Turkey. To that end, the company will invest around $10 million.
"A fast charging station network that will allow electric vehicles to travel all around Turkey will be created. We are also developing an application which will let customer book a fast charging station and pay for services. The charging station will be able to identify the car through the application. We will also strengthen the infrastructure in line with demand," he said.
The company is currently producing fast charging stations under the brand name ZES (Zorlu Energy Solutions). About the stations, Ak said, "Vestel, a subsidiary of the Zorlu Holding, is about to complete research and development (R&D) studies on the stations and plans to start mass production next year."
He told to Anadolu Agency (AA) that, "In this sense, we are at the outset of the business, but electric vehicles will be one of the most important issues of the future," he said.
Ak said that the number of electric vehicles in Turkey is still low and attributed this number due to the lack of fast charging stations.
He added that the charging stations can fully charge a Jaguar, the first mass production and long-range electric vehicle brought to Turkey, in 45 minutes. Fully charged the car can travel more than 400 kilometers.
Compared to vehicles that run on gasoline or diesel, electric vehicles save four to five times more power when vehicles are charged at a fast charging station. The cost is lower when they are charged at home, but it takes longer. It would cost TL 54 ($8.94) per 400 kilometers, but it will take longer to recharge fully. He said that four vehicles can be recharged at their station at the same time, adding that they have already set up 10 fast charging stations at different locations on the Izmir-Istanbul-Ankara route.
The Zorlu Energy chairman said that they would also launch a "rooming" system with the application and other charging stations apart from ZES can also be booked through the system.
Ak added that Jaguar plans to bring 1,000 electric vehicles to Turkey next year while many other brands are also planning to import electric vehicles to Turkey. "A number of brands will come to Turkey and electric vehicles will be produced more cheaply as of 2022-2023," he said.
Because of customs duties on U.S. cars, he said, mainly European, Japanese and Chinese brands will come to Turkey.
"We consider the work we have carried out under ZES to be an investment in Turkey. However, this investment will start to pay off in about three years' time. We are investigating how much of a burden electric vehicle bring to the distribution network," Ak told.
He pointed out that electricity distribution companies will have to include these stations in their investment plans after 2020.
Ak said that they are also planning to establish these fast charging stations abroad. "We want to include all southeast European countries, from Austria to Poland, to this system. It makes more sense to establish stations where there are no electric vehicles," he concluded.
Source: Daily Sabah
EU passenger car demand plummets, ACEA urges Brexit negotiators to avoid 'no deal'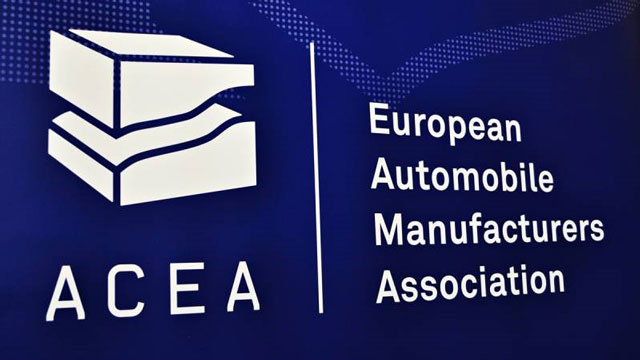 Registrations of new passenger cars in the EU tumbled in September as the new Worldwide Harmonized Light Vehicle Test Procedure came into effect at the beginning of the month, according to the latest data from the European Automobile Manufacturers' Association (ACEA).
Registrations of new passenger cars fell by 23.5% in the EU in September, with most EU countries suffering double-digit losses, however, a 31.2% surge in August ahead of the legislation meant this decline was expected.
In the first nine months of the year, meanwhile, demand for passenger cars remained positive, climbing by 2.5% compared to the same period of 2017.
"Looking at the five biggest markets, demand went up in Spain (+11.7%), France (+6.5%) and Germany (+2.4%), while car sales contracted in Italy (-2.8%) and in the United Kingdom (-7.5%)."
Source: ICIS
Iberdrola's ScottishPower Ditches All Fossil Fuel Generation for Renewables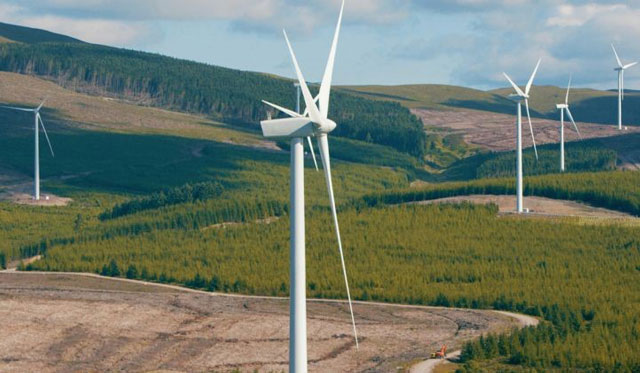 ScottishPower has become the first vertically integrated power company in the U.K. to renounce fossil-fuel generation.
The company, a subsidiary of the Spanish energy giant Iberdrola, this week announced it is selling close to 2.6 gigawatts of fossil-fuel and hydro generation capacity to Drax, the owner of Europe's biggest biomass-fueled power station, for £702 million ($926 million) in cash.
Included in the sale are four combined-cycle gas turbine plants in England, totaling 2 gigawatts of capacity, plus two Scottish hydro plants with a combined 126 megawatts, and a 440-megawatt pumped hydro storage plant, also in Scotland.
The deal is subject to approval by Drax shareholders, ScottishPower said, and does not include a gas storage plant in Hatfield Moor, near Doncaster in Yorkshire. Drax leaked news of the talks to the U.K. press in September.
Drax is interested in diversifying its generation base to reduce its dependence on coal and biomass subsidies, according a report in the U.K.'s Sunday Telegraph.
ScottishPower said the move is part of a major strategic restructuring that would also see it investing £5.2 billion ($6.9 billion) over four years to develop smart grids and more than double its existing renewable energy capacity in the U.K.
The company has 2.7 gigawatts of wind power capacity operating or under construction in the U.K., and a pipeline of future projects amounting to more than 3 gigawatts. Of this, 2.9 gigawatts are in offshore wind.
Included in ScottishPower's portfolio are the 714 megawatts of offshore wind already under construction at East Anglia ONE. This project, off the east coast of England, will be the world's largest offshore wind farm when it enters operation in 2020.
"The company is closely following the proposals by the Crown Estate and Crown Estate Scotland, with ambitions to secure additional development areas in the next round of offshore wind leases throughout the U.K.," said ScottishPower in a press note.
ScottishPower has closed all of its coal plants in the last decade, it said. With the sale of the remaining gas and hydro stations, the company will now get 100 percent of its own electricity generation from wind power.
Paul Ferguson, ScottishPower's senior media relations manager, told GTM that ScottishPower would continue to rely on energy trading to deliver electricity and gas to its retail customers. "In our generation business, we have sold anything that is not wind power," he said.
"Onshore wind power is now the cheapest form of new-build electricity generation in the U.K., so we're keen to build as much of that as we can," he said. "Offshore wind has seen massive cost reductions recently as well, so we're keen to build as much of that as we can."
The more wind power ScottishPower has, the cheaper electricity would become for consumers, he said.
As it stands, ScottishPower's wind generation capacity is not sufficient to cover peak demand from its retail business, which supplies more than 5 million households and businesses across the U.K.
And figures from the company's website show that between 2017 and 2018 ScottishPower's energy mix was actually more carbon-intensive than the national average for the U.K. The company's mix only included 15 percent renewables and 10 percent nuclear, compared to 29 percent renewables and 20 percent nuclear for the U.K. as a whole.
Moving to a 100 percent renewable energy generation portfolio was part of a broader strategy by Iberdrola to cut carbon emissions 30 percent by 2020 and be carbon-neutral by 2050, Ferguson said.
Iberdrola has the world's largest wind generation portfolio and in February announced an asset rotation plan that would see a reduction in its fossil-fuel based assets in favor of renewables.
Worldwide, the company has 29.6 gigawatts of renewable generation capacity, along with 14 gigawatts of combined-cycle gas, 3 gigawatts of nuclear, 1.3 gigawatts of cogeneration and 874 megawatts of coal.
In an Iberdrola Group press release issued this week, Ignacio Galán, the group's chairman, said: "The world is changing. The energy companies should be part of the solution to climate change and not part of the problem."
Source: GTM
Wide-scale US wind power could cause significant warming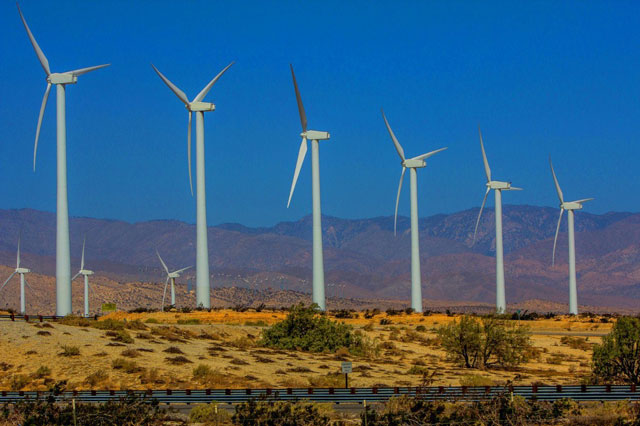 A Harvard study raises questions about just how much wind should be part of a climate solution. ind power is booming in the United States. It's expanded 35-fold since 2000 and now provides 8% of the nation's electricity. The US Department of Energy expects wind turbine capacity to more than quadruple again by 2050.
But a new study by a pair of Harvard researchers finds that a high amount of wind power could mean more climate warming, at least regionally and in the immediate decades ahead. The paper raises serious questions about just how much the United States or other nations should look to wind power to clean up electricity systems.
The study, published in the journal Joule, found that if wind power supplied all US electricity demands, it would warm the surface of the continental United States by 0.24 ˚C. That could significantly exceed the reduction in US warming achieved by decarbonizing the nation's electricity sector this century, which would be around 0.1 ˚C.
"If your perspective is the next 10 years, wind power actually has—in some respects—more climate impact than coal or gas," coauthor David Keith, a professor of applied physics and public policy at Harvard, said in a statement. "If your perspective is the next thousand years, then wind power is enormously cleaner than coal or gas."
Specifically, the "avoided warming" achieved by eliminating fossil-fuel sources could surpasses any warming from wind in about a century in the studied scenario, as emissions reductions accumulate.
Keith and lead author Lee Miller, a postdoc at Harvard, stress that the conclusions mean scientists and policymakers should take this side effect of wind power seriously—and carefully consider what role the resource should play in the shift to clean energy.
"Our analysis suggests that—where feasible—it may make sense to push a bit harder on developing solar power and a bit less hard on wind," Keith said in an e-mail. Notably, the warming effect from wind in the studied scenario was 10 times greater than the climate effect from solar farms, which can also have a tiny warming effect.
The core problem is that wind turbines generate electricity by extracting energy out of the air, slowing down wind and otherwise altering "the exchange of heat, moisture, and momentum between the surface and the atmosphere," the study explains. That can produce some level of warming.
Previous studies also pointed out the effect, but they generally looked at either small-scale or global impacts. The new study sought to explore a "plausible scale" of wind power in a single large country. It compared model results against direct observations at wind farms, finding that they matched.
There are some important limitations to the study. It notes that the warming effect depends strongly on local weather conditions, as well as the type and placement of turbines. It didn't analyze impacts outside the continental United States or time periods beyond a year. And it's difficult to imagine anything approaching this level of wind power actually being built in the nation.
Stanford professor John Dabiri criticized the study, saying the simulations relied on a proxy for wind turbines that increases aerodynamic drag at the earth's surface. "It is well known that this type of modeling assumption does a poor job of predicting the flow in real wind farms," he said in an e-mail.
Dabiri, an expert on wind turbine designs, says a "more realistic" earlier simulation found "little temperature change near the surface."
The American Wind Energy Association swiftly challenged the framing of the conclusions as well.
"Because the recent study only focuses on localized impacts over a short time period, it greatly overstates the surface temperature impact of renewable resources relative to fossil fuels," read a statement forwarded to MIT Technology Review, attributed to the trade group's former senior director of research, Michael Goggin. "If the paper instead looked across the global and long-lasting timescales that matter, renewable resources would fare hundreds of times if not infinitely better than fossil resources."
The Harvard researchers said their findings closely matched directly observed effects from hundreds of US wind farms. Keith, an outspoken proponent of clean energy to combat global warming, says he's sure the paper will be misinterpreted or misrepresented by some to argue against the rollout of wind power. "But it would be unethical for the research community to hide impacts from renewables because we think they should be promoted," he said.
Source: MIT
Asian companies ready to enter renewable energy sector of Iran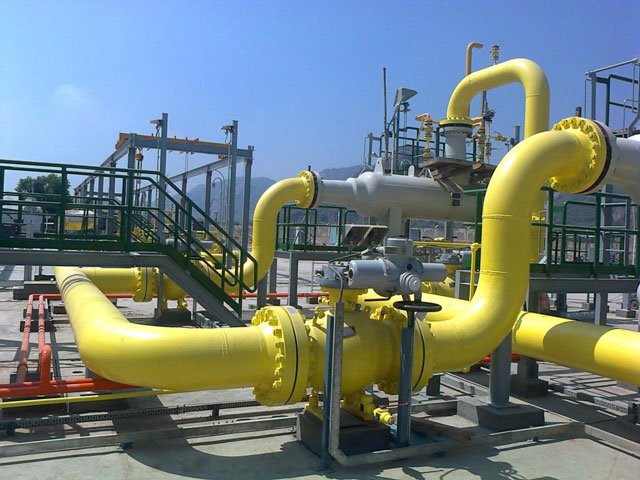 After withdrawal of large European companies working in alternative renewable energy sector from Iran, the Asian companies entered this sector, Moslem Mousavi, Head of Iran Renewable Energy Association said, IRIB news reported.
Mousavi noted that this year, small and medium-sized companies from such countries as South Korea, India, Pakistan, the United Arab Emirates, China and Turkey have entered Iranian market in order to make investments in alternative renewable energy sector.
Mousavi noted that the incomes of foreign investors in alternative renewable energy sector have decreased due to destabilization in foreign currency market.
"With increase of value of foreign currency, incomes of these companies decrease. The Ministry of Energy has put forward a proposal regarding this issue. To be more exact, it is proposed to permit the local and foreign private companies to export abroad the electricity produced by themselves," he explained.
"If the incomes of investors is calculated in foreign currency, this will be profitable, and the investors will be stimulated to make investments," Mousavi said and added that this process, in turn, will give a boost to the renewable energy sector and export to other neighboring countries.
Mousavi went on to say that foreign investments have significantly decreased due to destabilization in the foreign currency market and sanctions imposed on Iran.
"The investors who came to Iran earlier, have left the country, and the companies which stayed in Iran, have encountered the mentioned problems. Such companies as Mapna and Taban engaged in production of equipment generating alternative renewable energy, also couldn't import the needed equipment after destabilization in the foreign currency market. The destabilization at foreign currency market is one of the main problems for investors. They cannot transfer into foreign currency and to export from the country the value of the electricity produced at solar energy stations," Mousavi said.
Source: Azer News
REPORT OF THE WEEK
Ofgem – State of the energy market 2018 report
Ofgem regulates Great Britain's gas and electricity markets, to protect the interests of current and future consumers. Through our regulation, it aims to deliver five outcomes for consumers:
Lower bills than would otherwise have been the case
Reduced environmental damage both now and in the future
Improved reliability and safety
Better quality of service, appropriate for an essential service
Benefits for society as a whole, including support for those struggling to pay their bills.
In this report, they assess how well energy markets are working for consumers in achieving these outcomes.
Please click here to read the full report.