Giant refinery opens in Turkey's İzmir for $6.3 bln investment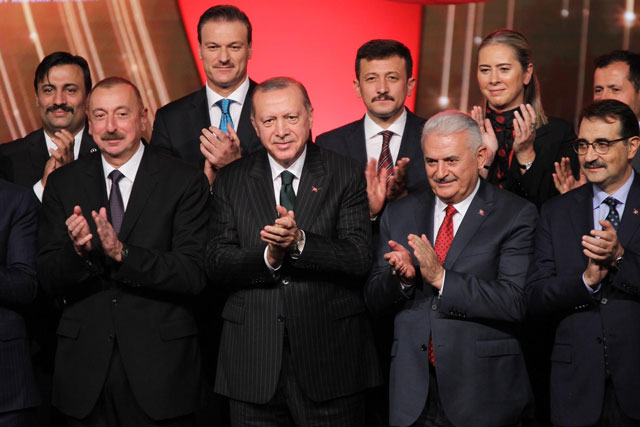 The first new oil refinery to be built in Turkey in 30 years has opened in the Aegean city of İzmir by Azeri oil company SOCAR in a ceremony attended by Turkish President Recep Tayyip Erdoğan and his Azerbaijani counterpart Ilham Aliyev.
The $6.3 billion Star Refinery will help cut Turkey's dependence on imported refined oil products. It will also boost Turkish refining capacity by 30 percent. "In opening Star Refinery, Turkey and Azerbaijan will take brotherly strategic ties to the next level," Erdoğan said during his speech, adding that this refinery was "the largest greenfield investment in Turkey of the last 30 years."
"This refinery will enable Turkey to make $1.5 billion savings on an annual basis," he noted, adding that more than 1,100 jobs would be created at the refinery. Aliyev said bilateral relations between the countries have been at the highest level, adding that this was quite normal for people who have been together for centuries.
He also noted Turkey and Azerbaijan showed a strong political will in drawing an energy and transportation map of Eurasia. "Our signatures take place under these maps, which require big investments," Aliyev said, signaling new investments together with Turkey.
Significant rise in Turkey's refining capacity
The refinery, which started construction in 2011, is located near the campus of one of Turkey's top-ranking industrial enterprises, a container port and the country's leading petrochemical company PETKİM, owned by SOCAR. Turkey's total refining capacity will go up by 33 percent to reach 40 million tons per year after Star Refinery becomes fully operational, according to officials.
The plant on Turkey's Aegean coast would have the capacity to process about 10 million tons per year (200,000 barrels per day) of crude. The plant is expected to produce 1.6 million tons of naphtha and 420,000 tons of xylenes. It will also produce about 4.8 million tons of diesel, alongside jet fuel, petroleum coke, reformate, sulphur and liquefied petroleum gas (LPG).
Turkey produces a surplus of gasoline but relies on imports of diesel, with consumption of the fuel growing by about 7 percent a year and is expected to reach 25 million tons in 2019. Tüpraş, Turkey's only refining firm, has four plants across the country with combined processing capacity of 28 million tons (560,000 bpd).
Source: Hurriyet Daily News
Turkey scans potential areas for mineral resources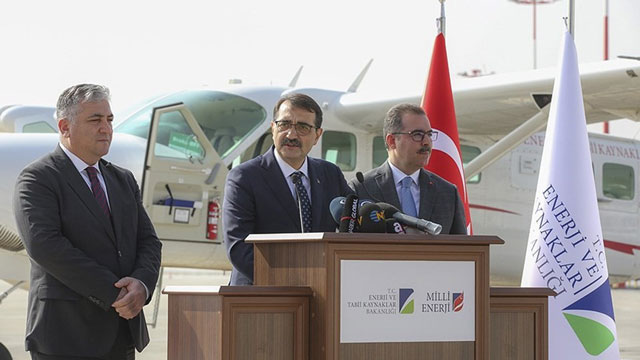 Under the Airborne Geophysical Surveys Project, Turkey has scanned an area of about 570 thousand square kilometers out of 820 thousand square kilometers to create the country's first projection maps, Turkey's energy minister announced on Monday.
During the promotion of the Airborne Geophysical Survey Project at the General Aviation Terminal in Ankara, Energy and Natural Resources Minister Fatih Donmez said that the project was part of the 100-day action plan, which was launched in August, to scan 500 thousand square kilometers of land to identify areas with the aim of conducting mineral exploration and drilling.
"When the project is completed, we will be among the top eight countries in the world in the airborne geophysical survey sector," he said.
He explained that using conventional data collection methods, it would take two teams 250 years to collate, or approximately 100 times longer using 29 times more economic resources. However, the new technology, which involves a total of over 500 hours of flight by two aircraft, has ensured that more than half of Turkey's first phase measurements have been completed since December.
By the end of the year, 700 thousand square kilometers will be scanned, Donmez said.
Source: AA
Greeneco Enerji brings its 4th geothermal plant online in Saraykoy / Turkey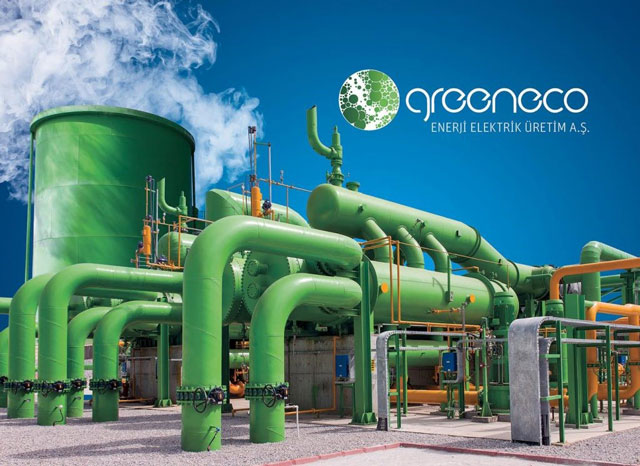 The Ministry of Energy and Natural Resources in Turkey has given its operation license to the 12.8 MW Greeneco 4 geothermal power plant on September 30, 2018 with the plant now commissioned. The plant, located in Denizli, Sarayköy/ Turkey was built by ORC supplier Exergy from Italy.
Energy company Greeneco Enerji is a subsidiary of Saray Holding company, established in 2011.
With the commissioning, Turkey's geothermal power generation capacity reaches 1,212.8 MW.
We congratulate Greeneco and Saray Holding, as well as Exergy and the other suppliers and firms involved.
Source:
ThinkGeoEnergy
Foreign investors interested in high potential of Turkey's wind power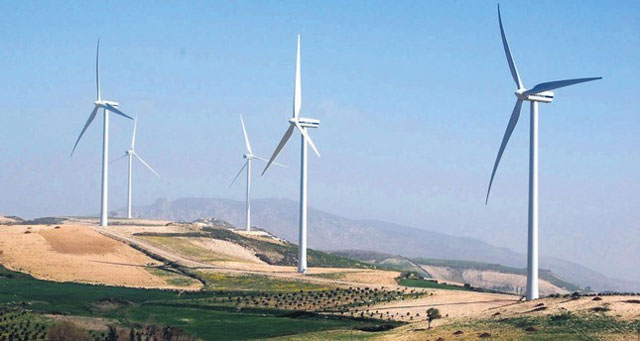 Operating in Turkey's energy sector for almost 20 years, German energy company ENERCON GmbH is interested in the country's latest Renewable Energy Resources Zone (YEKA) wind power plant project. The company is waiting for the announcement of the tender criteria and intends on bidding for the tender. ENERCON General Manager Hand-Dieter Kettwig stressed that the company makes significant contributions to the Turkish economy with the operation of wind farms, manufacturing turbine components and equipment, and with research and development activities. He also noted that ENERCON's investments in Turkey's wind power ensured mutual trust.
Referring to the recent developments in the Turkish economy, Kettwig highlighted that Turkey will take right and necessary steps and overcome this period. The stable and positive developments in industrialization and renewable energy policies will be one of the most determining factors.
"Increasing renewable energy investments will boost Turkey's industrialization and ensure energy supply security; therefore, we are interested in the new wind power plant which will be built in the YEKA program.
European Wind Energy Association (EWEA) Chairman Giles Dickson underscored that Turkey has a bright future for wind power resources and an attractive investment environment.
Dickson stated that Turkey has introduced legislative amendments to increase renewable energy investments and boost the capacity of renewables while creating an attractive investment environment. "The recent volatility in the Turkish lira may seem like a hurdle for the Turkish economy, but Turkey has the potential to change its circumstances with the strong steps it will take. Turkey seems to be really committed to increasing its renewable capacity."
ENERCON Turkey CEO Arif Gunyar stressed that it is possible to increase the capacity of many wind power plants across Turkey, adding that raising the capacity of existing plants will expedite and revive investments.
Gunyar also noted that research and development activities are ongoing at manufacturing facilities in Germany and Turkey. The latest ENERCON EP3 turbine, which was manufactured by Turkish and Germany engineers, will be put into mass production in the company's Turkish plant.
Turkey plans to hold four 250-megawatt (MW) YEKA wind energy tenders for plants in Balikesir, Canakkale, Aydin and Mugla with an investment volume of around $1 billion.
The total 1,000 MW offered, which will be held in reverse auctions and is scheduled for realization by the end of this year, will be Turkey's second YEKA project. The tender stipulates that the winner in one of the four regions will have to construct at least 170 MW while not exceeding a maximum of 325 MW.
The draft specifies that the turbines used in the construction of the power plant need to have at least 46 percent local production. In addition, each turbine should have at least 3 MW of capacity.
The tender winner will sign a 15-year purchase agreement with the ministry under a power plant license that will run for 49 years. The tender for the first YEKA project of 1,000 MW was held last year in August, creating an investment volume of $1 billion. Eight consortia, including some of the world's largest turbine manufacturers, participated in the tender.
The tender resulted in a world record feed-in-tariff at $3.48 per kilowatt-hour (kWh) offered by Siemens-Turkerler-Kalyon consortium. The total capacity will be installed in Sivas, Edirne, Kirklareli and Eskisehir.
The consortium will invest over $1 billion in wind facilities. With the introduction of domestic wind power plants, a minimum of 3 billion kWh of electricity will be generated each year, enough to meet the electricity demand of approximately 1.1 million households.
Source: Daily Sabah
Energy efficiency is the cornerstone for building a secure and sustainable energy system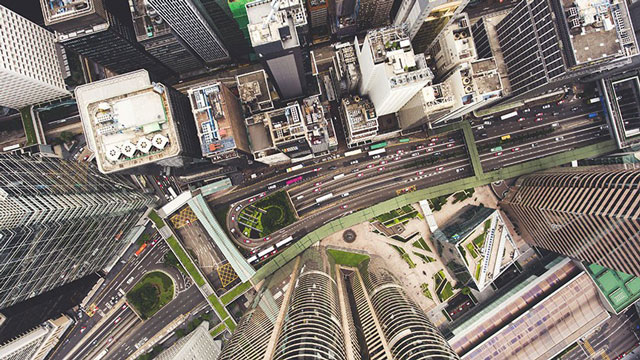 A global effort to deploy the right energy efficiency policies could, on its own, see greenhouse gas emissions peak quickly and then fall even as the global economy doubles between now and 2040, according to the IEA's latest analysis on energy efficiency.
Energy Efficiency 2018 examines the opportunities for improving global energy efficiency to 2040, and finds that efficiency gains alone could allow the world to extract twice as much economic value from the energy it uses compared to today. Doing so would reduce energy bills for consumers by more than $500 billion dollars per year, lower energy imports and cut air pollution in cities – a key issue for many countries.
The report sets out a vision for 2040 with 60% more building space and 20% more people, and double global GDP, while using only marginally more energy than today and cutting greenhouse gas emissions by 12%. Delivering this vision requires an immediate step up in policy action. For example, countries would need to continue to push up the efficiency of both cars and trucks, building on the progress made in recent years.
Another priority is the efficiency of air conditioners, as highlighted in the IEA's recent report The Future of Cooling. This demonstrated that air conditioners could be twice as efficient as they are today with the right policies in place. Global investment in energy efficiency will need to rise significantly, but this investment will pay back threefold through energy savings alone.
This new analysis comes in the wake of the new report by the Intergovernmental Panel on Climate Change (IPCC) that reminds us that global greenhouse gas emissions need to peak quickly and then decline for the world to meet its commitments under the Paris Agreement. Energy efficiency and bioenergy – two areas where the IEA has been shining a light recently – are both critical to this effort.
Energy Efficiency 2018 outlines a global strategy focused on what governments can do to capture the economic, social and environmental benefits of enhanced energy efficiency. IEA's global analysis of energy efficiency has identified the key actions that can deliver the most positive impact. This includes improving the efficiency of buildings and industry. It also highlights the importance of areas such as aviation and shipping, where energy efficiency is becoming increasingly important.
"While various countries are endowed with different energy resources – whether it's oil, gas, wind, solar or hydropower – every single country has energy efficiency potential," said Dr Fatih Birol, the IEA's Executive Director. "Efficiency can enable economic growth, reduce emissions and improve energy security. Our study shows that the right efficiency policies could alone enable the world to achieve more than 40% of the emissions cuts needed to reach its climate goals without requiring new technology. Thanks to the critical importance of energy efficiency in building a secure and sustainable future, the IEA considers it the 'first fuel' and facilitates the exchange of best practices among advanced and emerging economies."
Recent trends show that policy efforts have weakened in recent years. In other words, the improvements in energy efficiency that were seen in recent years are now slowing down as fewer new standards and policies were introduced in the past two years. This has contributed to the acceleration in energy demand growth that was observed in 2017.
This weakening of efficiency progress is concerning at a time when global energy demand is growing, especially as the new IEA analysis shows just how much potential gains remain. To answer this question, the report asks what would happen if all energy efficiency opportunities were taken up. All the opportunities identified are fully cost effective and use only technologies already available today.
The report introduces the IEA's Efficient World Strategy, which identifies where the efficiency opportunities exist and sets out the policies required to be put in place to capture them. It offers a blueprint to Governments to improve their economies and lower their emissions. It also maps out how to meet key elements of the UN's Sustainable Development Goals relating to energy.
"The IEA is working actively with Governments across the world to enact the right policies for enhancing energy efficiency," said Dr Birol. "We know there is an appetite for focused solutions, and this is what the Efficient World Strategy offers. We look forward to working with countries to deliver the benefits of energy efficiency, and we call on governments to prioritise the actions that can help them meet their energy and climate goals."
Source: IEA
EC approves €200 mn in public support for renewable energy for self-suppliers of electricity in France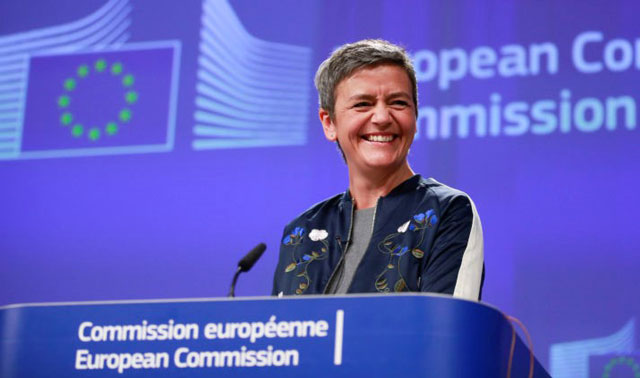 The European Commission has approved under EU State aid rules a measure to support electricity production from renewable sources for self-consumption in France until 2020. The measure will further the EU's energy and climate objectives without unduly distorting competition in the Single Market.
Commissioner Margrethe Vestager, in charge of competition policy, said: "This scheme will stimulate competition between renewable energy sources for self-suppliers and will further increase the share of renewables in France's energy mix. The technology-neutral tenders will contribute to France's transition to low carbon and environmentally sustainable energy supply, in line with the EU environmental objectives and our state aid rules."
The measure is designed to encourage the production of renewable electricity by companies and individuals for their own use (self-consumption), specifically for instances where only a limited part of the electricity they produce is sold to the grid.
The scheme has an indicative budget of €200 million and is financed from the French State budget. It will support the deployment of 490 megawatts of additional generation capacity.
The support is available for small installations with a capacity between 100 and 500 kilowatts. The beneficiaries will be selected through tenders organized until 2020 and in which all renewable energy technologies can participate.
The selected installations will receive support in the form of a premium on top of the market price (so-called "complément de rémunération"). The premium will be granted for a period of 10 years.
The Commission assessed the scheme under EU State aid rules, in particular the Commission's 2014 Guidelines on State Aid for Environmental Protection and Energy. The Commission found that the French scheme will encourage the development of renewable energies for self-consumption and avoid overcompensation for the beneficiaries of the public support, in line with the requirements of the Guidelines.
On this basis, the Commission concluded that the measure will help France boost the share of electricity produced from renewable energy sources to meet its climate targets, in line with the environmental objectives of the EU, while any distortion of competition caused by the state support is minimized.
Source: European Commission
United Utilities builds second floating solar farm, plans 22 new schemes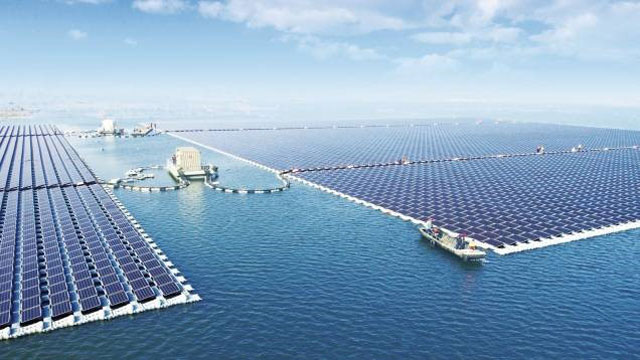 United Utilities is building a second floating solar farm. The water company said the 1MW project, at Langthwaite reservoir near Lancaster, will ultimately provide all the power needed by Lancaster Water Treatment Works.
UU's first floating scheme, the 3MW plant at Godley reservoir, was completed in 2016. The company is planning to invest in a further 22 solar PV projects totaling 24MW over the next two years. While none of these will be floating solar plants, the new PV plants will take its total spend on renewables projects towards £100m over the five-year spending period to 2020.
The company's current renewables portfolio totals 45MW, most of it solar. In conjunction with energy generated from CHP, hydro and biogas, the company generates around a quarter of its power needs.
UU recently reorganized its energy function to deliver an integrated approach to procurement, management, flexibility and resilience.
However, rather than export its solar to the grid (flexibility) United Utilities said it aims to use all the solar power it generates in-house to minimize bills and exposure to price volatility.
Source: The Energyst
Asian companies ready to enter renewable energy sector of Iran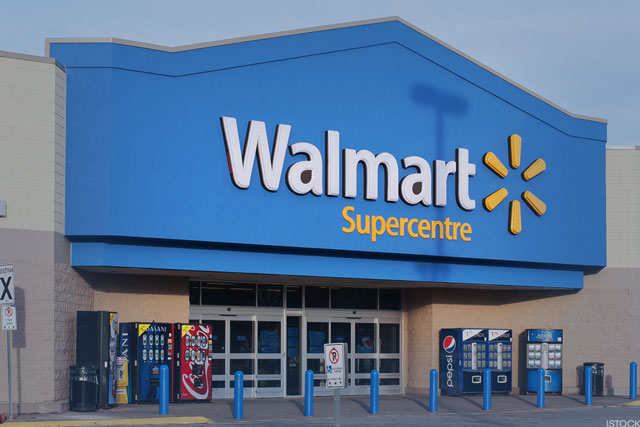 Grocery giant Walmart has entered into an agreement with SunPower that will see the renewable energy firm install solar power at two distribution centers and 19 stores in Illinois.
A combination of rooftop and ground-mount systems will be installed, and are set to account for 23 megawatts of power.
Walmart's vice president for energy, Mark Vanderhelm, said in a statement Tuesday that solar was a vital component of the firm's expanding renewable energy portfolio.
"These planned projects with SunPower are moving us in the right direction toward our renewable energy goals," Vanderhelm added.
Construction of the Illinois systems is slated to start in the first half of 2019, Walmart said.
The company has ambitious plans when it comes to sustainability. By 2025, it wants to power half of its operations with renewable energy. Looking at the bigger picture, the business wants to cut emissions in its global value chain by one billion metric tons by the year 2030.
Source: CNBC
Iraq's Ministry of Electricity defines electrification roadmap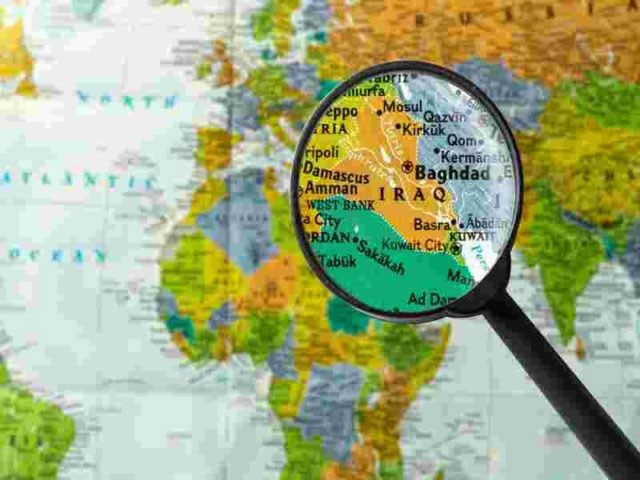 The Ministry of Electricity of the Republic of Iraq and Siemens have entered a milestone agreement to seek the implementation of the company's roadmap for repowering Iraq.
Signed by Qasim Al-Fahdawi, minister of electricity, and Joe Kaeser, president and CEO of Siemens AG, the Memorandum of Understanding (MoU) will examine a series of short, medium and long-term plans to meet the reconstruction goals of Iraq and support the country's economic development.
Joe Kaeser, CEO of Siemens AG, and Qasim Al-Fahdawi, Minister of Electricity, signed the MoU.
"Our commitment to the Iraqi people stands strong. We promised them to achieve affordable and reliable power supply, help with anti-corruption, build schools and hospitals and create thousands of jobs. Education, training and developing local skills and talent are key elements for us to contribute to building the New Iraq. Today's agreement on the Siemens roadmap is a significant step towards fulfilling that promise," said Joe Kaeser. "We are ready to start and look forward to working closely with the Iraqi government to immediately produce noticeable improvements for the Iraqi people."
Under the "Roadmap for the Electrification of the New Iraq", Siemens will add 11GW of power generation capacity over four years to ensure 23 million Iraqis across the country have reliable and sustainable electricity.
This would boost current generation capacity by almost 50%. The economic viability of the plan is secured by billions of US dollars in potential fuel savings and revenue generation for the electricity sector, supporting the development of the future Iraq.
The tailored redevelopment plan focuses on energy, education, compliance and financing, aiming to advance sustainable economic development, national security and quality of life for the people of Iraq.
The Iraq Roadmap outlines eight objectives:
Reducing energy losses
Introducing smart grids
Strengthening the transmission grid
Modernizing existing power plants
Adding new generation capacities in deprived areas
Connecting Iraq to the Arab Gulf region
Putting Iraq's national resources to work, and
Investing in its people.
Modernizing the country's energy infrastructure is intended to be completed in stages, from immediate improvement for up to 300,000 people, which can be operational within three months, to medium and long-term projects that require between 10- and 24-months' completion time and beyond.
Iraq's government will also be securing appropriate finance packages provided by international commercial banks, Export Credit Agencies and supported by the German Government.
The roadmap lays out plans to use Iraq's valuable natural resources more efficiently by utilizing flare gas capture and treatment technologies to deliver a domestic source of fuel to Iraq's power generation sector, as well as create a long-term source of revenue for the government to finance power generation, transmission, and distribution projects.
Technical and vocational training, as well as transparency and anti-corruption education, will support the development programme. Under the patronage of the German Federal Ministry for Economic Cooperation and Development (BMZ), Siemens aims to provide vocational training, starting with 1,000 young Iraqis.
Source: Smart Energy
57% individuals ready to switch to electric vehicles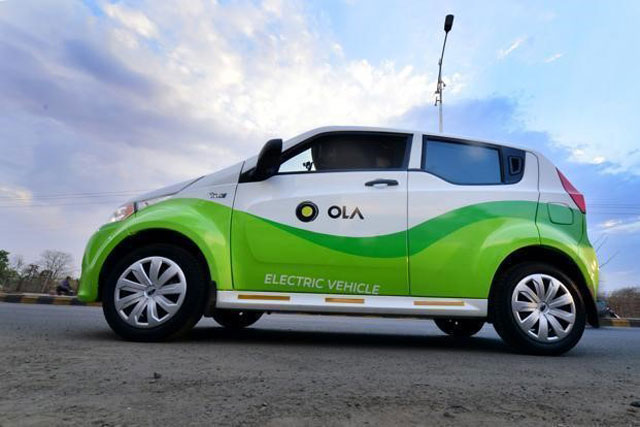 More than half of individuals are planning to switch to electric vehicles from conventional modes of transport, according to a research report by Ola's Mobility Institute. The research report titled Ease of Moving Index 2018 is based on responses from 43,000 individuals from 20 cities in India including Delhi, Bengaluru, Kochi, Hyderabad, Mumbai, Surat, Jaipur and Indore.
57% respondents are willing to replace their traditional fuel vehicles with an electric counterpart over the next few years, according to the report. So far, electric vehicles have not taken off in a big way in India due to lack of infrastructure and high manufacturing costs. Amid discussions about an electric vehicle policy in the country, the government decided against one in a U-turn from its position so far, Mint has reported in February this year.
The future of mobility, the report said, can be assessed on various factors including usage of electric vehicles, improvement in first and last mile connectivity, need for footpaths and cycle tracks, smart card usage, digital transactions and perception of owning a car among others. "If you look at innovation and where venture capital is going, there is a lot of emphasis around mobility," said Anand Shah, senior vice president for strategic initiative at Ola in a telephonic interview.
The report evaluated the cities on 55 parameters and noted insights such as 51% of Mumbai prefers public transport; Ahemdabad offers the cleanest public commute services and Hyderabad is a front runner in shared mobility.
"More than 80% of the people in the 20 cities feel that the mobility scenario in their respective cities has improved in the last five years," the report said. As a part of Ola Mobility Institute, the cab aggregator had also launched "Mission Electric" with a commitment to put 1 million electric vehicles on the road over the next three years.
"EV has a lot of work ahead of us. We are very committed putting EV's on road. We are looking to partner with others in the market including OEM's and other organizations," added Shah. Ola, run by ANI Technologies had also run pilot in Nagpur to test a fleet of its electric vehicles.
Founded in August this year, Ola Mobility Institute, is a policy and research think tank that focusses on intersection of mobility and public good. Ola did not disclose the investment it has pumped in setting up the mobility institute.
"We are actively recruiting (at the institute) and right now we are focused on building our core team," added Shah on setting up the advisory committee at the institute.
Source: Live Mint
REPORT OF THE WEEK
Energy Efficiency 2018 Report – IEA
Key findings:
Growth in energy demand is accelerating despite progress on energy efficiency
Energy efficiency alone can deliver substantial economic, environmental and social benefits
Enabling energy efficiency investment at scale is critical
Policy efforts to boost energy efficiency are slowing
Efficiency gains in emerging economies are central to realizing the Efficient World Scenario
Government policy is key to unlocking the potential of the Efficient World Scenario
Current transport efficiency policy lays the foundation for the Efficient World Scenario
Buildings are becoming more efficient, but policy needs to be comprehensive
Industry requires a greater focus on less energy-intensive sectors
Please click here to read the full report.