Turkey begins deep drilling offshore in Mediterranean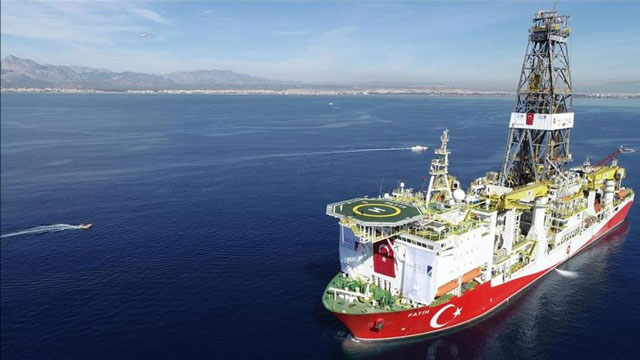 Turkey's first drilling vessel, Fatih, started conducting its first deep drilling in offshore Antalya on the county's southern Mediterranean coast on Tuesday.
Speaking at the launch ceremony, Turkey's Energy and Natural Resources Minister Fatih Donmez said that Turkey would conduct deep drilling works with its own vessel for the deep-water well Alanya-1 as part of its efforts to utilise its domestic resources.
"Our aim is to open two drilling wells on average a year with the Fatih vessel," Donmez said, adding that the first drilling in Alanya-1 is planned for a period of nearly 150 days.
Turkey is already undertaking oil and gas exploration using two seismic vessels.
Turkey's first seismic vessel, Barbaros Hayrettin Pasa, which was bought from Norway in 2013, has been conducting exploration operations in the Mediterranean since April 2017.
Additionally, Turkey's second vessel, the MTA Oruc Reis, which Turkish engineers built in a local shipyard in Istanbul in June, is undertaking work in the Black Sea.
Meanwhile, the Fatih vessel, formerly the Deepsea Metro II, arrived in the city of Antalya in June in preparation for the start of Turkey's first deep drilling project in the region.
Donmez noted that other shallow drilling works with the Fatih vessel are planned in the Mersin region in south Turkey next month, adding that Turkey is about to buy a second drill ship to ramp up exploration.
Source: TRT World
2nd Turkish-German Energy Forum was held in Ankara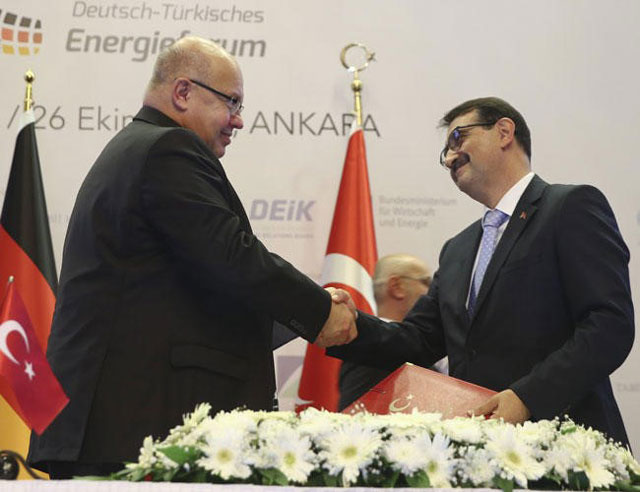 2nd Turkish German Energy Forum was held in Ankara in last week with the participation of Turkish Minister of Energy and Natural Resources Fatih Donmez and German Minister of Economy and Energy Peter Altmaier.
In his speech at the opening of the 2nd Turkish-German Energy Forum, organized by the Ministry of Energy and Natural Resources and World Energy Council Turkey, German Minister Altmaier stated that trade and related politics are the most important areas of work between two countries.
Considering that the world's population is approaching 8 billion, Altmaier emphasized that energy issue will increase its importance in the future and said that the energy to meet that need is obtained from different sources.
Altmaier pointed out that we need to go towards renewable energy that shows continuous growth in addition to conventional energy sources and their integration into the system is also important.
Fatih Donmez said: "I believe that the second meeting of the Turkish-German Energy Forum today will accelerate our bilateral relations with Germany in terms of energy and will play a critical role in our bilateral economic and political relations. I believe that such big organizations are important in terms of showing the level of relations and cooperation between our countries.
Donmez, noting that more than 7 thousand German companies operate in Turkey, said that Germany has nearly 9.3 billion dollars of foreign direct investment in Turkey.
He also emphasized that Europe's security of supply begins in Turkey, because of Turkey's geopolitical position and said that Turkey is a reliable and strong partner for giant energy projects.
He added that over the last 15 years, German companies had  invested approximately €25 billion in the Turkish energy sector, and created over 15,000 jobs.
Istanbul Airport, 'world's new hub,' officially opened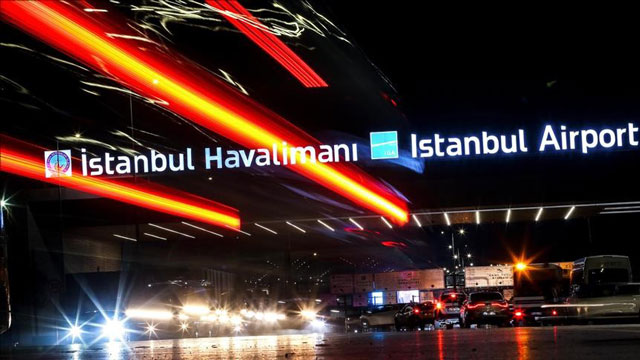 Istanbul Airport, the "world's new hub," officially opened by Turkish President Recep Tayyip Erdogan on Monday, the 95th anniversary of the founding of the Turkish Republic.
Speaking at the massive new airport's inauguration ceremony, President Erdogan said it would be a model to the world in terms of its architecture, construction, operation, and financing.
The ceremony was attended by a host of world leaders, including the presidents of Albania, Kyrgyzstan, Kosovo, the Turkish Republic of Northern Cyprus, Macedonia, Moldova, Pakistan, Serbia, and Sudan, plus the chairman of Bosnia and Herzegovina's Council of Ministers, Azerbaijan's parliament speaker, Bulgaria's prime minister, and ministers and high-level officials from various other countries.
Pointing to the new airport's name, Erdogan said Istanbul is Turkey's largest city by population and also its most valuable brand name.
"We see Istanbul Airport as an investment not only in our country but also in our region and the world," said Erdogan. Erdogan said once all its stages are completed, Istanbul Airport will serve 150 million passengers annually. "If needed, the annual capacity can be raised to 200 million," he added.
With Monday's opening of the first phase, a total of 90 million passengers can use the airport on a yearly basis. Erdogan noted that the airport will continue to grow over the next decade, until all phases are completed by 2028. "Generating its own energy, the environmentally- and handicapped-friendly airport will create 120,000 jobs." Turkish airports nationwide welcomed nearly 164 million people between this January and September, with over 31 percent of air passengers using Istanbul Ataturk Airport, up to now Turkey's busiest airport.
Source: AA Energy
Turkey's BOTAS cuts natural gas price to electricity producers- sources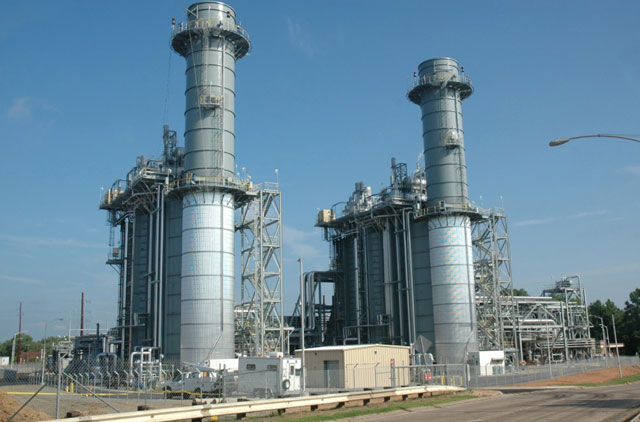 Turkish state energy company BOTAS is cutting the price of natural gas sold to electricity producers by 9 percent from Nov. 1, industry sources told Reuters on Wednesday.
They said that the price of natural gas sold to household and industrial consumers will remain unchanged.
Source: Reuters
Floating Offshore Wind Begins to Commercialize in Europe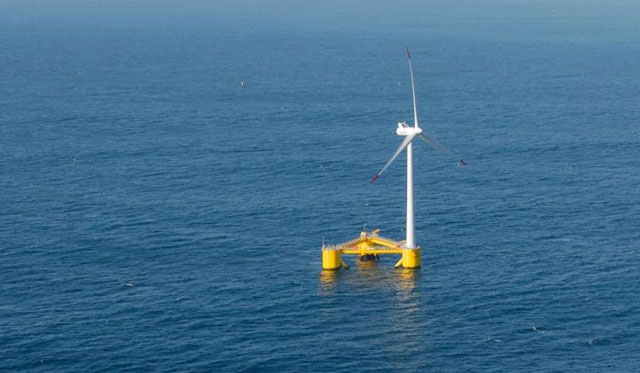 Two European projects aiming to advance floating offshore wind technologies marked milestones this month.
In the first, a consortium working to commercialize floating offshore wind farms received a significant boost from a European Union innovation fund.
On October 19, the European Investment Bank (EIB) granted a 60-million-euro loan ($68 million) to WindPlus, a joint venture of EDP Renewables, Repsol, and Principle Power, for the construction of a 25-megawatt floating wind farm off the northern coast of Portugal.
The funding is from the EIB's Energy Demonstration Projects facility, which provides loans, loan guarantees, equity financing between 7.5 million and 75 million euros ($8.5 million and $85 million) to projects that advance energy system transformation. Additional project funding comes from the EU's NER300 programme (29.9 million euros/$34 million) and Portuguese Carbon Fund (6 million euros/$6.8 million).
Construction on the project's three WindFloat foundations began in early August at facilities in Portugal and Spain. WindFloat is a three-column, semi-submersible turbine foundation developed by California-based Principle Power.
The project will couple the WindFloat foundations with three 8.4-megawatt turbines supplied by MHI Vestas, a joint venture between Vestas Wind Systems A/S and Mitsubishi Heavy Industries. The Vestas 164 turbines will be the largest and most powerful turbines installed on a floating foundation to date.
According to Kevin Banister, VP and head of development at Principle Power, the project is expected to be commissioned by the third quarter of 2019.
Pushing floating offshore wind to commercialization
For the WindPlus partners, the WindFloat Atlantic project represents the next stage in their plan to enable floating offshore wind farms to compete on cost with fixed-foundation offshore wind technologies.
In phase one, a prototype outfitted with a WindFloat foundation and 2-megawatt turbine operated off the coast of Portugal from 2011-2016. The project's 2-megawatt turbine was undersized for offshore applications, Banister said, but was intended to prove the viability of the technology.
"It was an entirely successful deployment. It established the technical performance of the system," Banister told Greentech Media in an interview.
Up next is building projects that can compete in size and on cost with the largest fixed-foundation offshore wind farms.
"The next stage for us is the ability to build out larger arrays, bigger projects — 300 megawatts-plus — that really allow the project to take advantage of the economies of scale that drive the cost of energy down further and into that commercially competitive range," said Banister.
He said inspiration for the WindFloat design came from the oil and gas industry, which has deployed hundreds of semi-submersible structures around the world.
"The real innovation that we've achieved," Banister added, "is the marriage of the offshore wind turbine to this floating structure and understanding how the aerodynamic forces that the wind turbine experiences match up with the hydrodynamic forces that that floating foundation itself experiences."
Innogy, Shell and Stiesdal partner on project in Norway
EU support for the WindFloat Atlantic project is a vote of confidence in a rapidly maturing technology. It also signals growing confidence that project developers will be able to access the region's most promising wind resources.
According to an estimate cited by the WindPlus consortium, nearly 80 percent of available offshore wind resources in Europe are located in waters at least 60 meters deep, beyond the depth at which fixed-foundation turbines are economical.
Floating turbines can be deployed regardless of water depth, Banister noted, which opens news markets around the world, such as California and Japan, for offshore wind development. The WindFloat Atlantic project will be anchored to the seabed at a depth of 100 meters 20 kilometers (12.4 miles) from shore.
Earlier in October, another European floating offshore wind project advanced with backing from innogy SE, Shell, and Stiesdal Offshore Technologies A/S (SOT). The three entities agreed to partner on a project to demonstrate SOT's "TetraSpar" floating foundation concept off the coast of Norway.
The project partners contend the TetraSpar foundation's modular layout, which includes a tubular steel main structure and suspended keel, will be cheaper to build than existing floating wind foundation technologies.
"The floating offshore wind market is evolving but until now, floating foundations have been stubbornly expensive. This demonstration project will give us a better understanding of how the cost can be driven down," said Hans Bünting, chief operating officer renewables, innogy SE, in a statement.
The 18-million-euro ($20.5 million) demonstration project, which will be outfitted with a 3.6-megwatt Siemens Gamesa Renewable Energy offshore turbine, is expected to be deployed at the Marine Energy Test Centre, near Stavanger, Norway, in 2019. The project will be sited 10 kilometers (6.2 miles) from shore and anchored to the seafloor in waters 200 meters deep.
Separately, the Norwegian government is set to unveil two new sites for floating offshore wind plants later this year, a minister announced over the summer. Energy industry players are also eyeing floating wind projects in Asia.
Floating offshore wind might also be coming soon to the U.S. Earlier this year, the Redwood Coast Energy Authority selected a consortium of companies to pursue the development of an offshore wind energy project off the Northern California coast.
Source: GTM
Belgium faces winter blackouts amid nuclear reactor shutdowns
A forced shutdown of one nuclear reactor in the lead up to winter may be regarded as unfortunate. But the closure of six of the seven reactors responsible for supplying 40% of Belgium's electricity is raising eyebrows, even in a country so prone to chaotic administration.
An emergency "load shedding" plan has been updated, under which motorway lights will be switched off, industrial production suspended and rolling three-hour blackouts launched in homes nationwide should temperatures drop in the coming months and demand outstrip the now limited electricity supply.
Residents have also been warned bills could increase, despite the suggestion that they might need to iron less and use just one pot to cook.
The impending crisis stems from the discovery at the end of last month of "concrete degradation" at the Tihange nuclear power plant, west of Liege, forcing the closure of its three reactors. Unfortunately, three of the four reactors at Belgium's second nuclear plant, in Doel, near Antwerp, are also out of action due to planned repairs.
A gas-fired power plant belonging to the Bulgarian Energy Market group in Vilvoorde, north of Brussels, has been restarted to fill some of the supply gap. And the Belgian energy minister, Marie-Christine Marghem, told MPs the country was "covered" for December, but the situation remained fluid for January and February.
But the fate of Belgians now seems to depend on the weather in a neighbouring country. A deal has been struck for France to provide electricity, but that might not be possible if it is hit by a cold snap. There are also technical obstacles emerging to plans to source power from Germany.
Engie Electrabel, the company that runs the nuclear plants, has launched an advertising campaign to persuade industrial firms to reduce their electricity usage.
Concerned residents have been told by the country's energy supplier, Elia, there is a free app, the eliaforecast, to keep them abreast of the electricity situation and inform them whether there is a risk of a power shortage, disconnection or termination of supply. "The power indicator not only gives you the status of today, but also the prospects for the next six days," Elia says.
A spokesman for Elia said: "There's a taskforce under the minister of energy. We are monitoring the situation week by week and we report to her. If we need additional measures it is her responsibility."
Source: The Guardian
Commission approves support for Klaipėda LNG terminal in Lithuania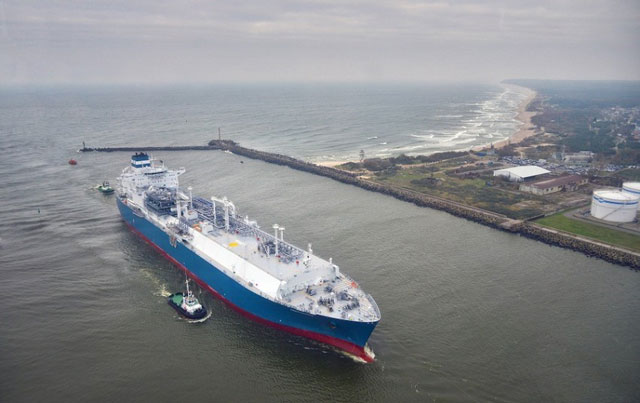 The European Commission has approved under EU State aid rules the compensation granted by Lithuania to LITGAS for supplying a mandatory quantity of liquefied natural gas to the LNG terminal in Klaipėda.
In November 2013, the Commission approved under EU State aid rules an aid scheme to support the construction and operation of a liquefied natural gas (LNG) terminal at the Klaipėda seaportin Lithuania The LNG terminal has, since its construction, played a vital role in the diversification of gas supplies and security of supply in Lithuania.
In June 2018, Lithuania notified the Commission of certain changes to the aid scheme approved in 2013, namely.
Public service obligation of LITGAS. To ensure security of supply, the LNG terminal must be kept operational, which requires continuous deliveries of liquefied natural gas and its constant regasification. Therefore, in January 2016, Lithuania decided to modify the initial scheme and to entrust LITGAS, a liquefied gas supplier with a public service obligation to ensure the supply of a mandatory quantity of liquefied natural gas to the LNG terminal in Klaipėda. In exchange, LITGAS receives a compensation from the Lithuanian State to cover the costs incurred for performing this public service obligation. The compensation is financed via a "security supplement", which is an additional fee paid by all gas transmission system users.
Removal of purchasing obligation. As part of the support scheme approved by the Commission in 2013, when the LNG terminal started its operations, Lithuania introduced a "purchase obligation" whereby heat and electricity generators were obliged by law to purchase a certain quantity of gas from LITGAS. However, considering the developments on the gas market, Lithuania considers that, as of January 2019, the purchase obligation will no longer be necessary and can be abolished. As a result, LITGAS will sell its gas directly on the market.
The Commission assessed the changes to the Lithuanian aid scheme under the EU State aid rules on services of general economic interest (SGEI). The Commission found that the modifications to the initial scheme, in particular the removal of the purchase obligation, will contribute to enhancing competition on the Lithuanian gas market.
The Commission has approved both the scheme currently in force for the period from 2016 until the end of the year 2018 and the modified scheme for the period from 2019 until the end of 2024.
Moreover, the Klaipeda seaport will contribute to the EU's Energy Union objective to reduce energy import dependency by diversifying supply and creating a fully interconnected EU wide energy market. In August 2018, Lithuania received through the Klaipeda seaport its first LNG shipment from the US, in line with the joint statement by President Juncker and President Trump in July to strengthen EU-US strategic cooperation with respect to energy. Sharing energy across European borders via a connected modern energy grid creates a system that is more secure, sustainable and affordable. The non-confidential version of the decision will be made available under the case number SA.44678 in the State aid register on the Commission's Competition website once any confidentiality issues have been resolved. New publications of State aid decisions on the internet and in the Official Journal are listed in the State Aid Weekly e-News.
Source: EC
BP's profit more than doubles to hit 5-year high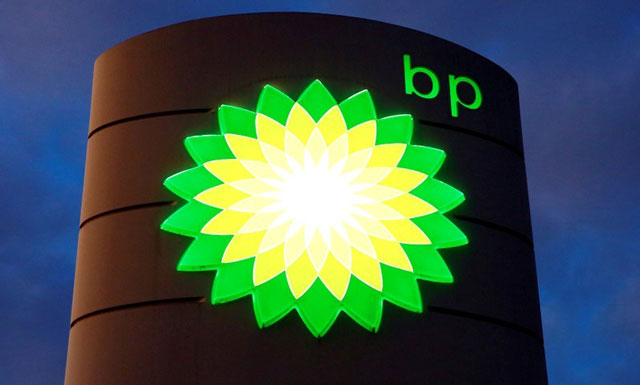 BP's third-quarter profits rose to a five-year high, boosted by higher oil prices as the $10.5 billion (Dh38.5 billion) acquisition of BHP Billiton's US shale business was set to complete this week.
BP reported on Tuesday that profit had more than doubled in the third quarter. Underlying replacement cost profit, the company's definition of net income, rose to $3.8 billion, far exceeding forecasts of $2.85 billion based on a company-provided survey of analysts.
That compared with a profit of $1.86 billion a year earlier and $2.8 billion in the second quarter of 2018.
"Operations are running well across BP and we're bringing new, higher-margin barrels into production faster through efficient project execution," Chief Executive Officer Bob Dudley said in a statement.
Oil and gas production for the first nine months of the year increased to 2.5 million barrels of oil equivalent per day (boed) and was set to rise further with the expected completion of the $10.5 acquisition of BHP's US shale business on October 31, BP said.
In a further sign of confidence, BP said it now expected to fully fund the BHP acquisition from available cash without resorting to a rights issue as planned.
The rise in oil prices over the past year to their highest since late 2014 has boosted revenue for oil companies such as BP. Coupled with deep cost cuts and stricter spending since the 2014 downturn, the sector has enjoyed rapid growth in profits.
BP launched nine major oil and gas fields over the past year, including in Azerbaijan, Oman, Egypt and Angola that will help boost production by 900,000 barrels of oil equivalent per day (boed) by 2021. Most of the production will be gas.
Source: Gulf News
REPORT OF THE WEEK
Annual Report on the Results of Monitoring the Internal Electricity and Natural Gas Markets in 2017 – ACER/CEER Report
The Market Monitoring Report (MMR), which is in its sixth edition, consists of four volumes: Electricity Wholesale Markets, Gas Wholesale Markets, Electricity and Gas Retail Markets, and Consumer Protection and Empowerment. The MMR covers the Member States (MSs) of the European Union (EU) and, for selected topics, also the Contracting Parties (CPs) of the Energy Community (EnC).
The main objective of the Electricity and Gas Retail Markets Volume is to monitor the retail prices paid by household and industrial consumers for electricity and gas in 2016 throughout Europe. Despite the reduced scope of this year's Electricity and Gas Retail Market Volume, due to internal Agency-wide resource constraints, this volume is thematically aligned with the previous editions of the MMR. Moreover, it contains two major novelties regarding the process and the geographical scope of the analysis.
Please click here to read the full report.