EIF 11th International Energy Congress and Expo organized in Ankara, Turkey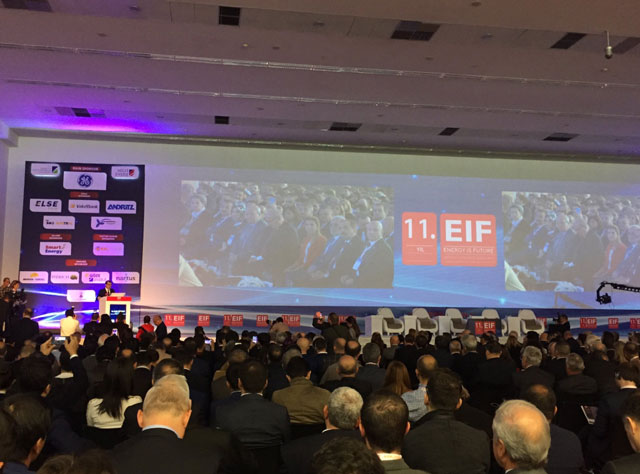 EIF 11th International Energy Congress and Expo was held between 8 – 9 November 2018. The inaugural speech of the Congress was made by Congress President Cigdem Dilek. She said that this year's event was organized with the themes of "discover your energy" and "share your energy". Nearly 300 firms opened booth and 15 thousand delegates participated to the event.
Turkey's Minister of Energy and Natural Resources Fatih Donmez also made a speech at the opening ceremony of the congress. Underlining that use of domestic sources in power generation has increased 40% compared to four years ago, he said the biggest shares belong to solar, wind and domestic coal.
Turkey's Energy Market Regulatory Authority (EMRA) President Mustafa Yilmaz stated that trading volume of Turkey's natural gas exchange market has increased three fold and this increase is highly promising for the future of our natural gas market.
During the event, where high level public officials and representatives of numerous academic and non-governmental organizations and leading professionals of the energy sector are invited as speakers, energy efficiency, energy storage, digitization, smart cities and electric vehicles will be discussed as new topics.
Each year, EIF 11th International Energy Congress and Expo brings together leading domestic and foreign professionals, foreign ministers and foreign investors in the energy sector on an international platform.
Turkey's gas capacity to expand with new floating unit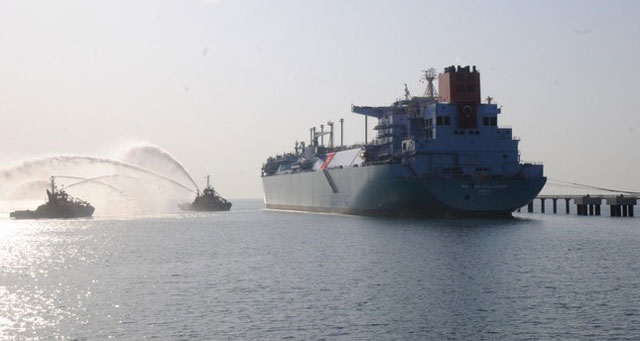 Natural gas capacity expansion projects of the Energy and Natural Resources Ministry continue at full speed with new floating storage units and capacity expansion projects at existing facilities.
During the budget negotiations in Parliament, Energy and Natural Resources Minister Fatih Donmez announced that preparations for the purchase of Turkey's third floating natural gas storage unit to be stationed in the Gulf of Saros in the Aegean Sea.
Turkey's first liquefied natural gas (LNG) Floating Storage Regasification Unit (FRSU), stationed in the Aliaga, İzmir on Dec. 20, contributes 20 million cubic meters of gas to the national gas network and can supply over 5.3 billion cubic meters of gas annually to the national system.
The second FSRU with 20 million cubic meters of output capacity per day started operations at a port in Dortyol, Hatay on the Mediterranean in February.
The gas storage operations were launched in 2017 at the Lake Tuz Underground Storage Capacity in the Central Anatolia. The facility is currently running on a capacity of 600 million cubic meters of storage and 18 million cubic meters of reproduction per day.
Bids for the capacity expansion at the Lake Tuz facility were collected in September, the minister said. Once the capacity is enhanced the storage unit will be able to contain 5.4 billion cubic meters of gas and the daily reproduction capacity will increase to 80 million.
The underground natural gas facility is the country's latest LNG investment, which Turkey considers an important channel for its energy supply security. The facility will provide Turkey with 44 million cubic meters of gas on a daily basis. The cost of project has been reported to be $700 million. The World Bank had financed $325 million with an agreement signed in 2006 and another $400 million with another agreement signed in 2014. Minister Donmez stated that the second phase of the Northern Marmara Gas Storage Facility has been completed and capacity has risen to 2.8 billion cubic meters with daily reproduction capacity of 25 million cubic meters. The work on the third phase started in January this year will be finalized in 2020. At the end of the project the total capacity of the facility will jump to 4.6 billion cubic meters while the daily reproduction capacity will hit 75 million cubic meters, he explained.
With the ongoing projects, the minister stressed, the natural gas storage capacities at the Turkish facilitates will exceed 10 billion cubic meters. "This storage capacity will make up 20 percent of Turkey's annual consumption," the minister said.
Renewable projects to continue in 2019
Donmez stressed that it is a strategy to use renewable energy resources at the maximum level in terms of supply security and resource diversity, pointing out that the efforts to increase electricity generation from renewable sources have accelerated globally.
Donmez recalled that 66 percent of global electricity generation is derived from fossil fuels, while 24 percent is generated from renewable energy sources, and highlighted that Turkey tops the world average with its electricity generation rate of 33.5 percent. Informing that Turkey's electricity generation from renewable sources rose from 34 billion kilowatt hours in 2002 to 88 billion kilowatt hours in 2017 with an increase of 159 percent, Donmez said the renewable energy-based installed capacity, which stood at 12,305 megawatts in 2002, tripled at the end of the third quarter of 2018, reaching 41,719.
"The total installed capacity of renewable energy investments in 2017 and in the third quarter of 2018 alone was approximately 7,125 megawatts," he continued. "Within the scope of further increasing the ratio of domestic and renewable energy sources in the production basket, which is among our priority policies, we will commission about 10,000 megawatts of installed power for each of the wind and solar energy within ten years."
Turkey plans to hold four 250-megawatt (MW) Renewable Energy Resources Zone (YEKA) wind energy tenders for plants in Balikesir, Canakkale, Aydin and Mugla with an investment volume of around $1 billion. The total 1,000 MW tender, which will be held in reverse auctions and is scheduled for realization by the end of this year, will be Turkey's second YEKA project. Moreover, the energy ministry will also hold the world's largest offshore wind farm project by the end of the year.
Turkey to follow an active policy in Mediterranean
Energy Minister Donmez stressed that Turkey's exploration and drilling operations in the Mediterranean will continue as planned with the full deployment of national means.
The minister recalled that Turkey's first national drilling vessel Fatih started operations on Oct. 3 in offshore Antalya, a coastal district in Mediterranean city of Antalya.
"The necessary steps are being taken to unlock the hydrocarbon resources across Turkey and Turkish waters. The comprehensive seismic surveys both in the Black Sea and the Mediterranean will continue with the Barbaros Hayreddin Paşa and Oruc Reis vessels," Donmez said.
To decrease its dependency on energy import and cater for the growing market needs, the Turkish government has developed a national energy and mining strategy based on three main pillars: Localization, security of supply and predictability of market conditions, with particular importance attached to regional infrastructural projects for diversification as a guiding element. The policy is a broad framework explaining Turkey's plans in energy, including oil and gas exploration, mining and renewable energy investments.
Source: Daily Sabah
Turkey's domestic electric car debuts at exhibition in Istanbul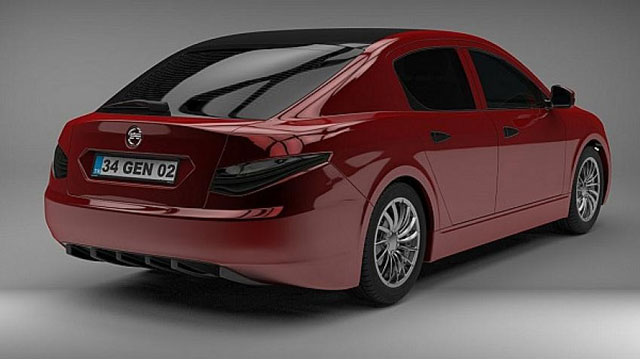 A domestically manufactured electric car has been showcased at an exhibition in Istanbul for the first time. The domestic car, the TM-480, which can be charged in one hour at a fast charging station, consumes TL 10 ($1.80) worth of electricity per 100 kilometers.
The electric car, which is completely domestic with regard to external design, engine, interior design and all other parts, could be on the market in a short time if necessary procedures are completed, a report in Turkish daily Hurriyet said yesterday. Domestic car manufacturer Dr. Gursel Guzel said that for the first time they have showcased the domestic car they produced.
The report said all parts of the TM-480 have been produced domestically. "The vehicle's interior design, exterior design, mechanical design, chassis, bonnet and engine are domestic. Motor drive, electronic equipment, all control units and software belong to us," Guzel said.
The car has 150 kilowatts of engine power and 203 horsepower. A total of $6.5 million was spent on research and development (R&D) in five years. While mass production could start after six months, it can take two-to-three years due to certification procedures, the report added.
The range of the electric domestic car TM 480 is 400 kilometers. It consumes TL 10 worth of electricity per 100 kilometers. The announced price is TL 200,000 (approximately $36,000).
Established in 2014 under the leadership of Guzel, GEN Automobile completed its first electric vehicle prototype, GEN1, and grew its team by employing talented engineers experienced in the automotive industry.
After the team grew, GEN started research and development (R&D) operations to develop three different mass-producible models: a sedan, a hatchback and an LCV, the statement on the company's official site read.
GEN Automobile made its first appearance with its hatchback prototype in September 2017 at the International R&D Summit and Fair organized by the Architects & Engineers Group in Turkey. After completion of the three different prototypes, GEN Automobile will do the necessary work for mass production, according to the statement.
Source: Daily Sabah
Turkeler Holding starts operations of 30 MW Alasehir 3 geothermal plant, Manisa, Turkey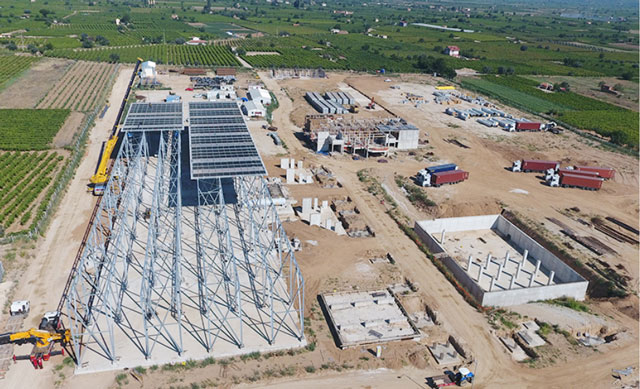 As reported this morning by JESDER, the Ministry of Energy and Natural Resources in Turkey has approved the operations start of the 30 MW Alasehir JES-3 geothermal power plant by Türkerler Holding, which has now been officially commissioned.
With this additional power plant, Turkey's installed geothermal power generation capacity has reached 1347.3 MWe.
The company already operates the geothermal power plants of Alasehir JES-1 with a capacity of 24 MW and Alasehir JES-2 with an installed capacity of 24 MW.
Türkerler Enerji  is one of the country's largest investors in renewable energy target across Turkey and currently won a $ 1 billion contract in a Wind Energy YEKA tender. Türkerler Enerji continues its march in the field of renewable energy with its wide portfolio, successful investments, confidence in nature and result oriented efforts.
Source: JESDER
European Utility Week accelerating the clean energy transition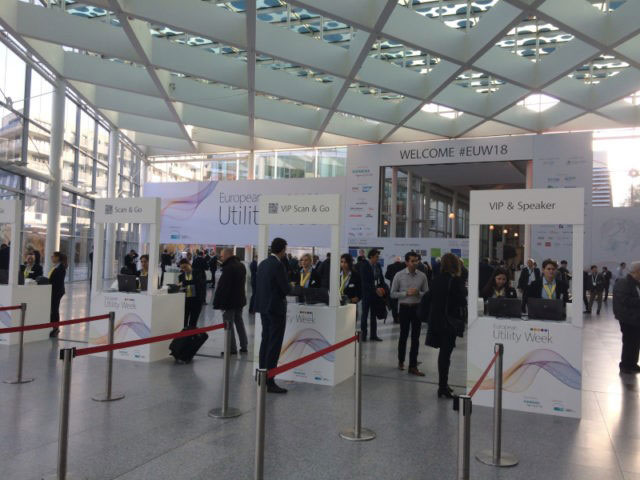 The biggest power and energy networking event of the year - European Utility Week 2018 was held between 6 – 8 November in Vienna.
One of the keynote session for the event focused on The Needs of Diversification (Clean Coal, Gas and Renewables) and Security of the Energy Portfolio
Some of the key items covered during the question and answer session with Roman Tobler, Head of Digital Information and IKT-Governance - Wiener Netze GmbH and Chris Peeters, CEO - ELIA Group, included:
The concern around who owns all the data being generated from an increasingly connected world, especially given the increased focus on data security due to GDPR. Tobler believes this will be determined very much by the contracts in place and these will need to be appropriately defined with this focus in mind.
Cybersecurity as a part of the digital transformation. Peeters says many utilities fend off multiple cyber-attacks a day, saying that most utilities are fairly well equipped to deal with these challenges. He believes that separating the technical infrastructure from the other infrastructure should be undertaken as much as possible. He says that utilising a VPN secure layer which has the ability to verify each connection as a certified credible and trustworthy connection will be key.  The challenge will come with managing and integrating service companies.
Behind the meter resources: Is there a minimum size requirement? According to Peeters, this is a question they have discussed in detail. He continues that the minimum size of resources will evolve over time and will be determined by what is commercially and technically viable. The topology we see today is going to look very different in the future. Currently, it may be hard to commercialise some of the additional edge devices, but this will likely change with time.
Ralf Christian, CEO, Energy Management Divison - Siemens
During his keynote speech, Christian spoke about the huge potential for additional electrification – across transport, heating and cooling.
Electricity has huge advantages – and it is vital to utilise efficient technology from which to build use cases.
Christian continued that the German energy system in the future will be even more rich in terms of wind resources, both onshore and offshore. By 2035 production balancing will require significant input and possibly interconnections. Energy consumption is moving more toward electrification and Christian says in order to meet proposed carbon targets, we need to electrify as much as possible.  But this needs to be done intelligently.
Prosumers will increasingly play a role in the decarbonization, decentralization and digitalization of energy. Utilities, however, will also need to keep resilience and reliance top of mind. This where the concept of digital twins is coming into its own. Digital twins allow for simulation of additions to the grid, changes to the topology, or the addition of storage. This full-scale dynamic grid simulation will help drive resilience and efficiency.
While there is a lot more to report on after just the first two discussions of the morning, in order to share with you the most up to date news from European Utility Week, I'll wish you "einen schönen Tag" and ask you to keep checking our site from updates as they happen.
Source: Smart Energy
European Battery Manufacturing to Grow 20-Fold by 2025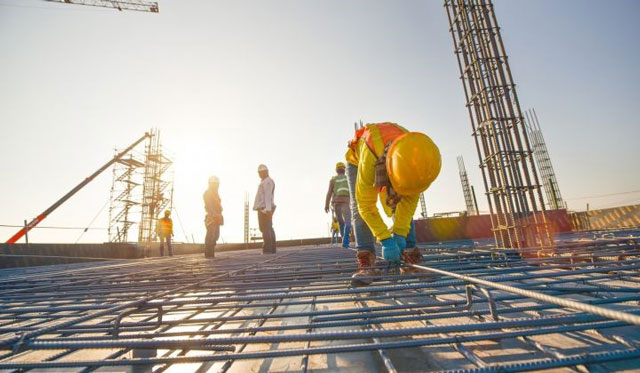 Europe is on track to increase its battery-making capacity by 20 times in the next seven years, hitting 90 gigawatt-hours of manufacturing output per year by 2025.
The figures, from Wood Mackenzie Power & Renewables, show Europe gaining ground on Asia, which today accounts for 65 percent of global battery cell manufacturing.
"Several European and Asian battery vendors are now expanding in Europe by building manufacturing bases in the region," said Wood Mackenzie energy storage analyst Mitalee Gupta.
Leading the charge is Northvolt, the Swedish startup founded by former Tesla execs.
Last month the company announced it would be building a new manufacturing center in Gdansk, Poland to assemble modules based on cells from an already-announced facility in Skellefteå, Sweden.
The module-making factory in Poland will employ 100 people and will have an initial capacity of 10,000 modules a year. It is due to come online in 2019, a year ahead of production at Northvolt's Swedish cell-making facility.
"Their Swedish plant, currently under development, is expected to reach 32 gigawatt-hours of manufacturing capacity by 2023," Gupta noted.
The Polish facility, meanwhile, will help "meet the increased demand for complete battery solutions on the European market," said Northvolt in a press release.
It will be operated as a partnership between Northvolt and South Bay Solutions, a company specializing in manufacturing battery modules.
Earlier last month, Northvolt said it would be joining forces with auto giant BMW Group and recycling technology specialist Umicore to establish a closed life-cycle loop for batteries, feeding materials from end-of-life products back into the manufacturing process.
The consortium will also seek to use renewable energy to power manufacturing, Northvolt said.
Also last month, the chemicals behemoth BASF unveiled plans for an automotive battery manufacturing plant in Harjavalta, western Finland, where the company is already producing materials for the energy storage supply chain.
The plant will be built next to a nickel and cobalt refinery owned by Norilsk Nickel, BASF said, and is part of a €400 million ($456 million) investment plan.
Production from the battery plant is planned to start in late 2020, with capacity to supply batteries for approximately 300,000 EVs per year, BASF said.
Like Northvolt, BASF is planning to power the Harjavalta plant with locally generated renewable energy sources, including hydro, wind and biomass.
Other recent battery manufacturing announcements in Europe include BMZ Group's €120 million ($141 million) investment in an expansion of production facilities at its headquarters in Karlstein am Main, Germany, which should lead to the creation of 300 new jobs next year.
And the Chinese lithium-ion battery maker Farasis Energy is also eyeing Europe after raising more than $1 billion in finance in September. The company, which already has two factories in China, could be looking to set up in Germany by around 2021, according to press reports.
Another major Chinese manufacturer, BYD, is also planning cell production in Europe, Reuters reported in June.
This would be on top of European manufacturing beachheads being established by Contemporary Amperex Technology, LG Chem, Samsung SDI, SK Innovation, GSR Capital, GS Yuasa and Lishen. The scale of many of these companies' plans is significant.
South Korea's LG Chem plans to produce 100,000 EV batteries per year at a Polish factory due to be completed this year, according to Reuters said. Samsung SDI, meanwhile, aims to open a factory near Budapest this year, which will produce batteries for 50,000 electric vehicles a year.
A third South Korean company, SK Innovation, was reported to have broken ground in March on a battery plant in Hungary that will be able to produce 7.5 gigawatt-hours of batteries a year from 2020.
In a setback for European battery manufacturing, however, last month it emerged that a major consortium called TerraE, involving around 20 companies and research institutions, had failed to get off the ground.
The group had been planning to invest €4 billion in ($4.6 billion) in a plant with a production capacity of 34 gigawatt-hours a year, due to open in 2028.
In the end, though, none of the consortium members was willing to come up with the money, the German paper Der Tagesspiegel reported last month.
Source: GTM
Floating Solar No Longer 'an Exotic Niche' in the US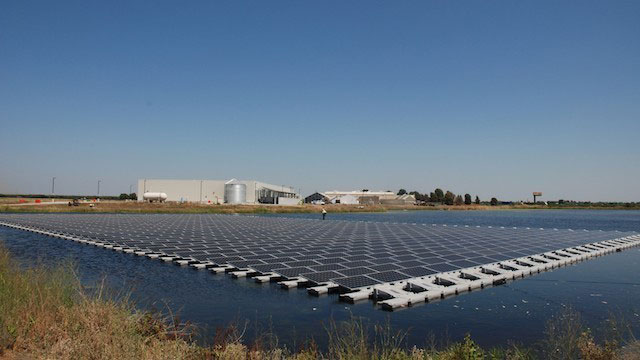 The company responsible for the technology that allows solar arrays to float on water and produce energy, Ciel & Tierre, announced that it has completed two new projects in the United States and that it has a pipeline of many more to come.
A municipal floating solar project in Walden, Colorado, and a private floating solar project in Dixon, California, are producing solar power to offset greenhouse gas emissions. Other larger projects are under construction and planned in the U.S., according to the company.
The $400,000, 75-kW Colorado array is the result of the town of Walden's performance contract with Johnson Controls, which was also supported by Colorado Energy Office, Department of Local Affairs, and GRID Alternatives. The town expects to save approximately $10,000 annually on energy costs.
"We were excited to be a part of Colorado's first floating solar installation," said Jake Bobrow, Project Manager for GRID Alternatives.
In Dixon, California, Salad Cosmo, a family-owned bean sprout producer installed its system as part of its environmental commitment, which includes using recyclable packaging, composting waste products for use in the fields, and irrigating with waste water. Salad Cosmo wanted a sustainable energy solution for energy production and hired Sky Power Solar of San Ramon, California, to install the system using Ciel & Terre's floating photovoltaic technology.
Deploying a floating solar array on manmade bodies of water improves energy production by keeping the solar system cooler. At the same time, it reduces evaporation, controls algae growth, and reduces water movement to minimize bank erosion, according to Ciel & Tierre.
"These two installations demonstrate that floating solar has become a compelling energy solution for both municipal water treatment and private industry anywhere in the U.S.," said Eva Pauly-Bowles, Representative Director for Ciel & Terre USA, Inc.
"Floating solar is no longer an exotic niche in the U.S., but a rapidly growing sector of the solar market," she added.
Source: Renewable Energy World
UK renewable energy capacity surpasses fossil fuels for first time
Renewable capacity has tripled in past five years, even faster growth than the 'dash for gas' of the 1990s. The capacity of renewable energy has overtaken that of fossil fuels in the UK for the first time, in a milestone that experts said would have been unthinkable a few years ago.
In the past five years, the amount of renewable capacity has tripled while fossil fuels have fallen by one-third, as power stations reached the end of their life or became uneconomic.
The result is that between July and September, the capacity of wind, solar, biomass and hydropower reached 41.9 gigawatts, exceeding the 41.2GW capacity of coal, gas and oil-fired power plants.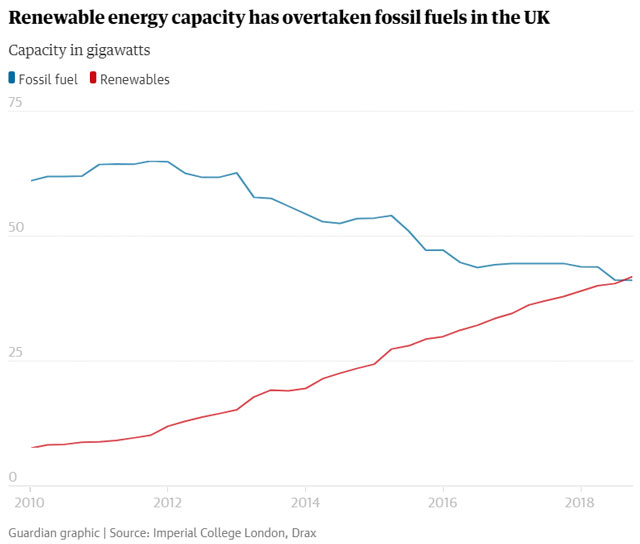 Imperial College London, which compiled the figures, said the rate at which renewables had been built in the past few years was greater than the "dash for gas" in the 1990s.
Dr Iain Staffell, who undertook the research, said: "Britain's power system is slowly but surely walking away from fossil fuels, and this quarter saw a major milestone on the journey."
However, the amount of power from fossil fuels was still greater over the quarter, at about 40% of electricity generation compared with 28% for renewable sources.
In total, 57% of electricity generation was low carbon over the period, produced either by renewables or nuclear power stations.
In terms of installed capacity, wind is the biggest source of renewables at more than 20GW, followed by solar spread across nearly 1m rooftops and in fields. Biomass is third.
In the past year, coal capacity has fallen by one-quarter, and there are only six coal-fired plants left in the UK.
Coal operators have been affected by the UK's carbon tax on electricity generation, as well as competition from gas, though they have enjoyed a recent fillip from high gas prices.
Fortunes for new gas power stations are mixed. This week, the German energy company RWE said it was freezing plans for a new 2.5GW gas plant in Tilbury, Essex. However, UK-listed SSE said it had broken ground on Tuesday on a new 840MW gas power station in Lincolnshire.
The Imperial College London research, which was commissioned by the gas, coal and biomass company Drax, also found the cost of balancing the energy system had risen to a 10-year high of £3.8m per day between July and September.
Source: The Guardian
REPORT OF THE WEEK
BP Energy Outlook 2018
The Energy Outlook explores the forces shaping the global energy transition out to 2040 and the key uncertainties surrounding that transition. The Outlook considers a number of different scenarios. These scenarios are not predictions of what is likely to happen or what BP would like to happen. Rather, they explore the possible implications of different judgements and assumptions by considering a series of "what if" experiments. The scenarios consider only a tiny sub-set of the uncertainty surrounding energy markets out to 2040; they do not provide a comprehensive description of all possible future outcomes.
For ease of explanation, much of the Outlook is described with reference to the 'Evolving Transition' scenario. But that does not imply that the probability of this scenario is higher than the others. Indeed, the multitude of uncertainties means the probability of any one of these scenarios materializing exactly as described is negligible.
The Energy Outlook is produced to aid BP's analysis and decision-making, and is published as a contribution to the wider debate. But the Outlook is only one source among many when considering the future of global energy markets. BP considers the scenarios in the Outlook, together with a range of other analysis and information, when forming its long-term strategy.
Please click here to read the full report.