Turkey gets $200 Mn financing for efficiency investments
Turkey reached an agreement with the World Bank for $200 million in funding for public sector energy efficiency investments, Turkey's Energy and Natural Resources Minister Fatih Donmez said on Monday.
Local municipalities and public institutions via ILBANK will use the long-term finance provided with a low interest rate, Donmez stated.
Speaking at 5th Extraordinary General Assembly of Energy Efficiency Association, Donmez declared that energy efficiency is key to lowering consumption, which in turn will enable a cleaner environment.
Energy efficiency is a common target for the whole country to ensure less energy imports and a better economy, he said.
"We saved $122 million thanks to energy efficiency investments in 2017 and prevented $500 million worth of gas imports," Donmez said.
Turkey plans investments of around $11 billion for energy efficiency projects in all related sectors by 2023 in line with the National Energy Efficiency Action Plan announced earlier this year.
The country foresees savings of $30 billion by 2033 thanks to these investments.
Source: AA Energy
Russian President Putin to attend TurkStream completion ceremony in Istanbul next week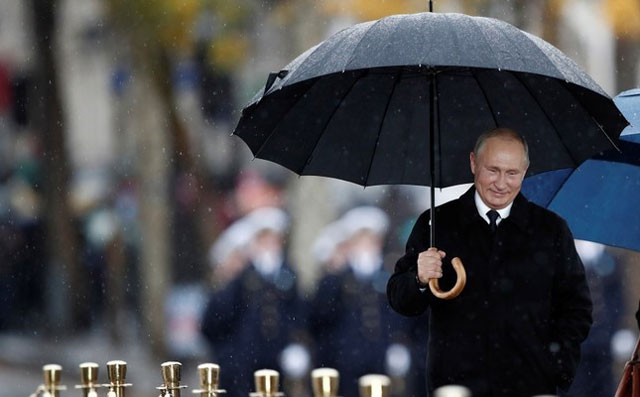 Russia's President Vladimir Putin will pay a visit to Istanbul on Nov. 19 for a ceremony marking the completion of the sea section of the TurkStream natural gas pipeline project, a Kremlin aide said on Monday.
The project envisages the construction of a gas pipeline consisting of two lines, each with a length of 930 kilometers and each with the capacity to deliver 15.7 billion cubic meters of gas per year.
"Russian President Vladimir Putin will attend the ceremony of ending construction of the sea section of the TurkStream gas pipeline… The event will take place in Istanbul on November 19," Yury Ushakov was quoted as saying by Russian Izvestiya newspaper.
Ushakov said President Recep Tayyip Erdogan will also be attending the ceremony.
TurkStream is a transit-free gas export pipeline that will stretch across the Black Sea from Russia to Turkey and further extend to Turkey's borders with neighboring European countries.
The first line is intended for gas supplies to Turkish consumers, while the second will supply gas to south and southeastern Europe.
Russian energy giant Gazprom is planning to start the construction of the overland section of the TurkStream's second gas pipeline in 2019. The project's spokeswoman on last Tuesday said the project will be completed by the end of 2019 as planned, according to Anadolu Agency (AA).
Natural gas transmission will take around 52 hours from Russia's Anapa to the destination in Turkey, at Kiyikoy located in the Kirklareli province in northwestern Turkey, according to the officials.
The control room where natural gas transmission will be monitored will be located at the headquarters of the TurkStream project company in Amsterdam, the Netherlands.
According to the information provided by the TurkStream authorities, the project has been designed to operate for at least 50 years.
The first line reached the Turkish shore at the end of April after 930 kilometers of deep-water offshore pipe laying from Anapa, Russia to Kiyikoy, Turkey.
TurkStream's first line will carry 15.75 bcm of natural gas to Turkey. The project will have a total throughput capacity of 31.5 billion cubic meters with the second line that will go to Europe.
Russia is reportedly considering options for extending the pipeline through Bulgaria and Serbia or through Greece and Italy.
Following his talks with Italian Prime Minister Giuseppe Conte in Moscow in late October, Russian President Putin told reporters they were examining all opportunities, including connecting Italy to TurkStream via Bulgaria, Serbia, Hungary and Greece.
In late October, Serbia's Minister of Mines and Energy Aleksandar Antic said Serbia was ready to join the TurkStream pipeline project. He had said the construction of the pipeline will soon be completed, and Serbia joining the project would be a great opportunity for improving energy security for both the nation and the region.
Source: Daily Sabah
Turkey's Renewable Energy Ambitions Will Require A Boost from Coal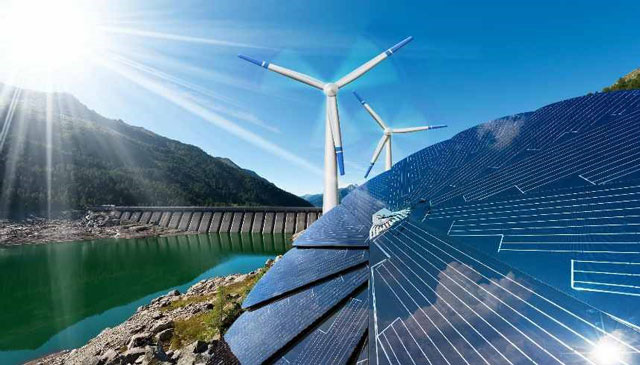 In October 2018, Turkey opened the world's largest airport ('Istanbul Airport'). 2016 saw the unveiling of the world's widest suspension bridge which links Asia to Europe across the Bosporus Strait. Turkey also plans to build a 45km shipping canal running parallel to the Bosporus to rival the Panama and Suez Canals.
According to the Ministry of Energy and Natural Resources, Turkey ranks only behind China in its thirst for energy. Energy demand has grown 7% annually from 1990 until today. Despite an 80% increase in electricity generation in the past decade – including a 90% growth in renewable capacity – Turkey is still struggling to meet its electricity generation needs.
Turkey is also battling to reduce its dependence on $55 billion of fossil fuel imports which account for 77.5% of its energy needs. Natural gas from Russia and coal from various foreign sources add up to 1.5 times the size of Turkey's overall current account deficit, pointing to a pressing, long-term economic vulnerability.
To its credit, renewables features prominently in Turkey's road to energy independence. Earlier this year, Turkey announced a bidding process for the largest off-shore wind farm in the world. The estimated $2 billion offshore plant will have a capacity of 1,200 MW – roughly twice the capacity of the record-holding London Array – and will be located either in the Aegean, Marmara or Black seas. Meanwhile, Turkey plans to hold four 250 MW wind energy tenders by the end of this year for four plants with an investment volume of around $1 billion. This follows a 1,000 MW tender held last year which resulted in a world record feed-in-tariff of $3.48 per kilowatt-hour (kWh) offered by the Siemens-Turkerler-Kalyon consortium, highlighting the competitiveness of Turkey's wind energy sector.
With the second biggest solar potential in Europe behind Spain, Turkey has impressive goals for PV capacity as well. The Turkish solar energy association, Gunder, predicts that PV could reach a cumulative capacity of 14GW by 2023. This seems a steep hill to climb, since Turkey is starting from an installed base of only 5GW. However, the country added 2.5GW solar capacity in 2016-2017; it held a 1GW solar auction in 2017; and it announced a 100-day energy action plan this August, which included the goal of 3GW in solar tenders worth $4.8 billion in investment.
Government-sponsored projects aside, the vast majority of solar capacity has come from so-called unlicensed projects – those less than 1MW which are not the result of a competitive tender process. Private players like Akfen Renewable Energies are also taking the country's renewables destiny into their own hands. The company has secured a $363 million from the EBRD, Germany's KfW IPEX-Bank, and a series of Turkish banks to build nine new solar plants with a cumulative capacity of 85MW and four wind farms totaling 242MW.
This is all part of Turkey's goal to produce 50% of its electricity from clean sources by 2023. As of August 2018, Turkey hit 31% renewable electricity production. However, this is only 3% higher than the 2013 figure, suggesting that the 50% target will take much longer to achieve.
Renewables' Intermittency Makes Coal A Necessity
A key barrier to reaching an energy mix with 50% renewables is the cost of managing intermittency. Scientists have estimated that when intermittent sources reach 20-30% of the energy mix, balancing costs can add 30-50% to the cost of the renewable energy installations themselves. Therefore, there will be a need for non-intermittent energy sources – whether fossil fuel, nuclear or hydroelectric – until energy storage costs decrease significantly. In Turkey's case, it has also more or less exhausted its hydroelectric generating capacities and it is not richly endowed with oil or natural gas. Turkey is planning to build three nuclear power plants, targeted to generate 15% of its electricity production.
In the short-term, it seems that Turkey has little choice but to invest heavily in its only domestic energy source – coal. The Afsin-Elbistan power plant in the Elbistan district of Kahramanmaras in southern Turkey is expected to become the biggest coal-fired power plant in the world and there are 80 new coal power plants in the pipeline – equivalent to the capacity of the UK's entire power sector. Only India and China, which have much larger populations, match Turkey in predicted growth of coal production.
Turkey already imports nearly 40 million mt of coal annually from locations such as US, China, and Australia. Imported coal typically has 20-30% higher calorific value than Turkish varieties. Therefore, in order to make domestic coal more competitive, it is heavily subsidized. Coal projects routinely receive free state land, exemptions from corporate taxes and tariffs, 50% discount on electricity bills, and state funding for wages, insurance premiums and interest on investment loans.
Turkey is emblematic of a wider conundrum faced by many emerging economies. Even when governments wish to transition towards renewables, they may still have to deploy dirty energy sources such as coal to tackle the intermittency issues. For example, Asian coal consumption grew by 3.1% a year from 2006 to 2016, accounting for almost three-quarters of the world's demand. India, a signatory of the Paris Agreement on Climate Change, consumed an extra 27 million tons of coal in 2017, an increase of 4.8%, which helped push up global coal consumption for the first time in four years.
Source: Emerging Market Views
Turkey opens tender for four wind energy power plants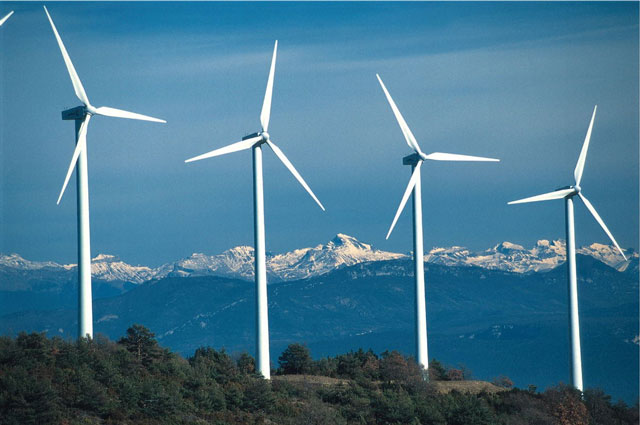 Turkey's Ministry of Energy and Natural Resources opened a tender to build four wind energy power plants with a total capacity of 1,000 megawatts, a statement on the country's Official Gazette showed on Wednesday.
The tender will begin with a ceiling price of $0.055 per kilowatt hour, the statement showed, adding the government would purchase energy from the plants for a 15-year duration.
The plants will be set up in the provinces of Balikesir, Canakkale, Aydin and Mugla, all of which are located along Turkey's western coastline, and applications for the tender will be accepted until March 7, 2019, the statement showed.
Source: Reuters Africa
World Energy Outlook 2018 examines future patterns of global energy system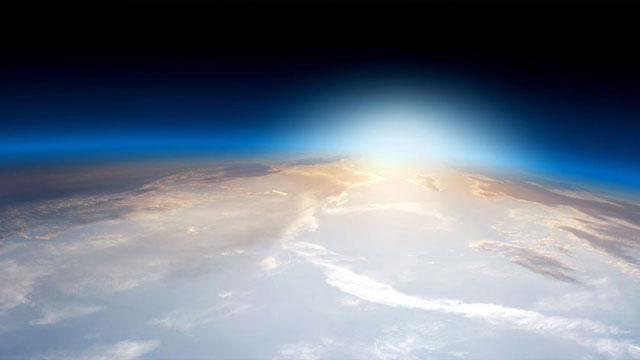 Major transformations are underway for the global energy sector, from growing electrification to the expansion of renewables, upheavals in oil production and globalization of natural gas markets. Across all regions and fuels, policy choices made by governments will determine the shape of the energy system of the future.
At a time when geopolitical factors are exerting new and complex influences on energy markets, underscoring the critical importance of energy security, World Energy Outlook 2018, the International Energy Agency's flagship publication, details global energy trends and what possible impact they will have on supply and demand, carbon emissions, air pollution, and energy access.  
The WEO's scenario-based analysis outlines different possible futures for the energy system across all fuels and technologies. It offers a contrast with different pathways, based on current and planned policies, and those that can meet long-term climate goals under the Paris Agreement, reduce air pollution, and ensure universal energy access.
While the geography of energy consumption continues its historic shift to Asia, WEO 2018 finds mixed signals on the pace and direction of change. Oil markets, for instance, are entering a period of renewed uncertainty and volatility, including a possible supply gap in the early 2020s. Demand for natural gas is on the rise, erasing talk of a glut as China emerges as a giant consumer. Solar PV is charging ahead, but other low-carbon technologies and especially efficiency policies still require a big push.
In all cases, governments will have a critical influence in the direction of the future energy system. Under current and planned policies, modeled in the New Policies Scenario, energy demand is set to grow by more than 25% to 2040, requiring more than $2 trillion a year of investment in new energy supply.
"Our analysis shows that over 70% of global energy investments will be government-driven and as such the message is clear – the world's energy destiny lies with government decisions," said Dr Fatih Birol, the IEA's Executive Director. "Crafting the right policies and proper incentives will be critical to meeting our common goals of securing energy supplies, reducing carbon emissions, improving air quality in urban centers, and expanding basic access to energy in Africa and elsewhere."
The analysis shows oil consumption growing in coming decades, due to rising petrochemicals, trucking and aviation demand. But meeting this growth in the near term means that approvals of conventional oil projects need to double from their current low levels. Without such a pick-up in investment, US shale production, which has already been expanding at record pace, would have to add more than 10 million barrels a day from today to 2025, the equivalent of adding another Russia to global supply in seven years – which would be an historically unprecedented feat.
In power markets, renewables have become the technology of choice, making up almost two-thirds of global capacity additions to 2040, thanks to falling costs and supportive government policies. This is transforming the global power mix, with the share of renewables in generation rising to over 40% by 2040, from 25% today, even though coal remains the largest source and gas remains the second-largest.
This expansion brings major environmental benefits but also a new set of challenges that policy makers need to address quickly. With higher variability in supplies, power systems will need to make flexibility the cornerstone of future electricity markets in order to keep the lights on. The issue is of growing urgency as countries around the world are quickly ramping up their share of solar PV and wind, and will require market reforms, grid investments, as well as improving demand-response technologies, such as smart meters and battery storage technologies.
Electricity markets are also undergoing a unique transformation with higher demand brought by the digital economy, electric vehicles and other technological change. As part of its deep-dive into the electricity sector this year, WEO 2018 also examines what impact of higher electrification in transportation, buildings and industry. The analysis finds that higher electrification would lead to a peak in oil demand by 2030, and reduce harmful local air pollutant. But it would have a negligible impact on carbon emissions without stronger efforts to increase the share of renewables and low-carbon sources of power.
The IEA's Sustainable Development Scenario offers a pathway to meeting various climate, air quality and universal access goals in an integrated way. In this scenario, global energy-related CO2 emissions peak around 2020 and then enter a steep and sustained decline, fully in line with the trajectory required to achieve the objectives of the Paris Agreement on climate change.
But most emissions linked to energy infrastructure are already essentially locked-in. In particular, coal-fired power plants, which account for one-third of energy-related CO2 emissions today, represent more than a third of cumulative locked-in emissions to 2040. The vast majority of these are related to projects in Asia, where average coal plants are just 11-years-old on average with decades left to operate, compared with 40 years on average age in the United States and Europe.
"We have reviewed all current and under-construction energy infrastructure around the world – such as power plants, refineries, cars and trucks, industrial boilers, and home heaters – and find they will account for some 95% of all emissions permitted under international climate targets in coming decades," said Dr Birol.
"This means that if the world is serious about meeting its climate targets then, as of today, there needs to be a systematic preference for investment in sustainable energy technologies. But we also need to be much smarter about the way that we use our existing energy system. We can create some room for maneuver by expanding the use of Carbon Capture Utilization and Storage, hydrogen, improving energy efficiency, and in some cases, retiring capital stock early. To be successful, this will need an unprecedented global political and economic effort."
Source: IEA
Commission welcomes European Parliament adoption of key files of the Clean Energy for All Europeans package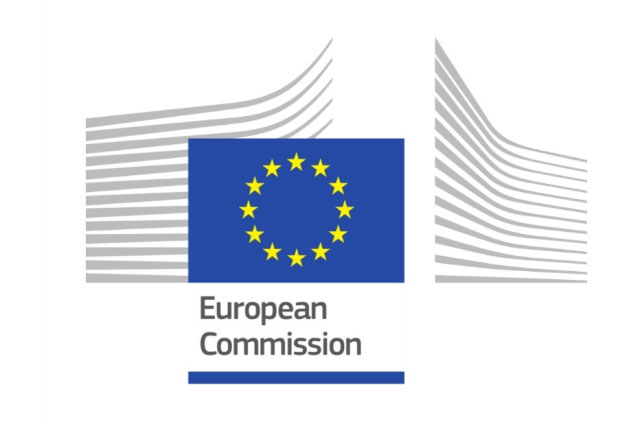 New rules on renewables, energy efficiency and the governance of the Energy Union have been signed off by the European Parliament today – an important step in enabling the European Union and its Member States to embrace the clean energy transition, follow up on the already adopted 2030 climate legislation and meet the Paris Agreement commitments.
On November 13, European Parliament completed the parliamentary approval of half of the eight legislative proposals in the 2016 Clean Energy for All Europeans package, following the Energy Performance in Buildings Directive, which came into force on 9 July. The package is a key element of the Juncker Commission's political priority of "a resilient Energy Union with a forward-looking climate change policy", aimed at giving Europeans access to secure, affordable and climate-friendly energy and making the European Union world leader in renewable energy.
Vice-President responsible for the Energy Union Maroš Šefčovič said: "With today's vote, we unlock the true potential of Europe's clean energy transition, helping us meet our Paris Agreement goals and translating into more jobs, lower energy bills for consumers and less energy imports. The Energy Union is coming of age, going from strength to strength".
Commissioner for Climate Action and Energy Miguel Arias Cañete added: "Four out of eight proposals of the Clean Energy for All Europeans Package have now been fully agreed, a signal that we are on the right track and that we will deliver on our pledge made at the beginning of the mandate. Our ambitious commitment to clean energy in Europe and the Paris Agreement will be made a reality by laws like the ones voted today. I now call on Member States to show similar ambition and leadership when submitting their draft National Energy and Climate Plans that are due by the end of this year."
The new regulatory framework, in particular via the introduction of the first national energy and climate plans, brings regulatory certainty and enabling conditions for essential investments to take place in this important sector. It empowers European consumers to become fully active players in the energy transition and fixes two new targets for the EU in 2030: a binding renewable energy target of at least 32% and an energy efficiency target of at least 32.5%, which will stimulate Europe's industrial competitiveness, boost growth and jobs, reduce energy bills, help tackle energy poverty and improve air quality. When these policies will be fully implemented, they will lead to steeper emission reductions for the whole EU than anticipated– some 45% by 2030 compared to 1990, instead of 40%. To strive towards a long-term greenhouse gas reduction objective, the framework sets up a robust governance system of the Energy Union.
Main achievements:
Renewable Energy
·   Sets a new, binding, renewable energy target for the EU for 2030 of at least 32%, including a review clause by 2023 for an upward revision of the EU level target.
·   Improves the design and stability of support schemes for renewables.
·   Delivers real streamlining and reduction of administrative procedures.
·   Establishes a clear and stable regulatory framework on self-consumption.
·   Increases the level of ambition for the transport and heating/cooling sectors.
·   Improves the sustainability of the use of bioenergy.
Energy Efficiency
·   Sets a new energy efficiency target for the EU for 2030 of at least 32.5%, with an upwards revision clause by 2023;
·   Will extend the annual energy saving obligation beyond 2020, which will attract private investments and support the emergence of new market actors;
·   Will strengthen rules on individual metering and billing of thermal energy by giving consumers - especially those in multi-apartment building with collective heating systems – clearer rights to receive more frequent and more useful information on their energy consumption, enabling them to better understand and control their heating bills.
·   Will require Member States to have in place transparent, publicly available national rules on the allocation of the cost of heating, cooling and hot water consumption in multi-apartment and multi-purpose buildings with collective systems for such services.
Governance of the Energy Union and Climate Action
·   Puts in place a simplified, robust and transparent governance for the Energy Union which promotes long-term certainty and predictability for investors and ensures that EU and Member States can work together towards achieving the 2030 targets and the EU's international commitments under the Paris Agreement.
·   Calls for each Member State to prepare a national energy and climate plan for the period 2021 to 2030, covering all the five dimension of the Energy Union and taking into account the longer-term perspective.
·   Aligns the frequency and timing of reporting obligations across the five dimensions of the Energy Union and with the Paris Climate Agreement, significantly enhancing transparency and reducing the administrative burden for the Member States, the Commission and other EU Institutions.
Next steps
Following this approval by the European Parliament, the Council of Ministers will now finalize its formal approval of the three laws in the coming weeks. This endorsement will be followed by the publication of the texts in the Official Journal of the Union, and the new legislation will enter into force 3 days after publication.
Source: European Commission
Spain plans switch to 100% renewable electricity by 2050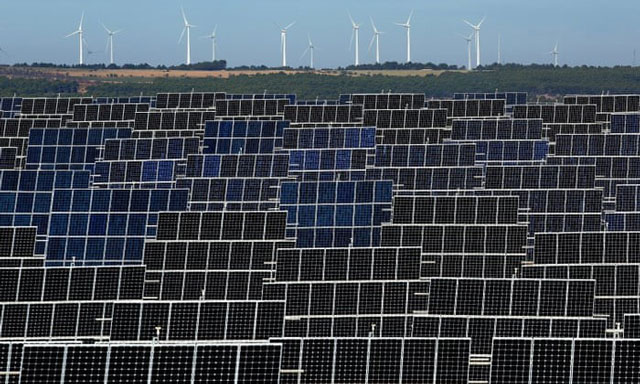 Spain has launched an ambitious plan to switch its electricity system entirely to renewable sources by 2050 and completely decarbonize its economy soon after.
By mid-century greenhouse gas emissions would be slashed by 90% from 1990 levels under Spain's draft climate change and energy transition law.
To do this, the country's social democratic government is committing to installing at least 3,000MW of wind and solar power capacity every year in the next 10 years ahead.
New licenses for fossil fuel drills, hydrocarbon exploitation and fracking wells, will be banned, and a fifth of the state budget will be reserved for measures that can mitigate climate change. This money will ratchet upwards from 2025.
Christiana Figueres, a former executive secretary of the UN's framework convention on climate change (UNFCCC), hailed the draft Spanish law as "an excellent example of the Paris agreement". She added: "It sets a long-term goal, provides incentives on scaling up emissions technologies and cares about a good transition for the workforce."
Under the plan, "just transition" contracts will be drawn up, similar to the £220m package announced in October, that will shut most Spanish coalmines in return for a suite of early retirement schemes, re-skilling in clean energy jobs, and environmental restoration. These deals will be partly financed by auction returns from the sale of emissions rights.
The government has already scrapped a controversial "sun tax" that halted Spain's booming renewables sector earlier this decade, and the new law will also mandate a 35% electricity share for green energy by 2030.
James Watson, chief executive of the SolarPower Europe trade association, said the law was "a wake-up call to the rest of the world".
Energy efficiency will also be improved by 35% within 11 years, and government and public sector authorities will be able to lease only buildings that have almost zero energy consumption.
Laurence Tubiana, chief executive of the European Climate Foundation, and former French climate envoy who helped draft the Paris accord, described the agreement as groundbreaking and inspirational. "By planning on going carbon neutral, Spain shows that the battle against climate change is deadly serious, that they are ready to step up and plan to reap the rewards of decarbonization," she said.
However, the government's hold on power is fragile. With just a quarter of parliamentary seats it will depend on the more leftwing Podemos and liberal Ciudadanos parties to pass the climate plan.
No dates were included in the legislation for phaseouts of coal or nuclear energy, and a ban on new cars with petrol or diesel engines was delayed until 2040.
Source: The Guardian
Entrepreneur generates electricity solely from used cooking oil collected throughout Tokyo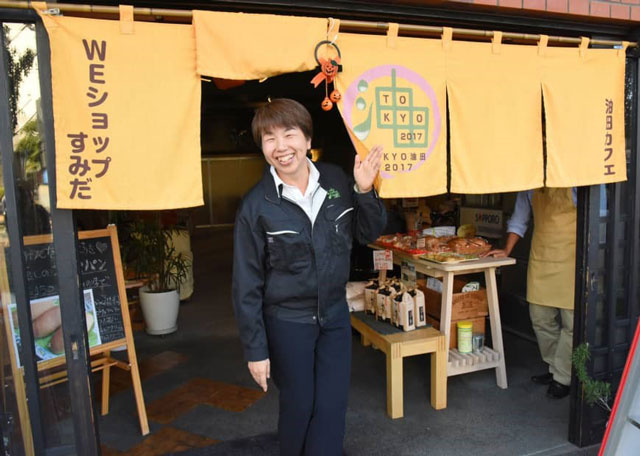 For Yumi Someya, Tokyo is an untapped oil field, full of potential to generate electricity.
The precious fuel, however, doesn't exist underground. It's a resource sitting in the kitchens of millions of Japanese homes — cooking oil.
Someya's ultimate goal is to collect every last drop of used cooking oil, turn it into fuel and distribute the electricity generated from it to the households and businesses that provided it in the first place — a perfect cycle of energy.
"I want to tell consumers that there is an environment-friendly way to generate electricity that does not rely on nuclear power plants at all," said Someya, 50.
Someya runs two organizations — U's Corp., which turns used cooking oil into fuel, and Tokyo Yu Denryoku, which distributes electricity from two power plants that utilize the recycled fuel.
U's collects around 60 tons of oil per month from 3,000 restaurants and 500 collection sites at pharmacies, gyms and other places throughout Tokyo and the surrounding area.
Someya has been in the business of recycling cooking oil for the past 27 years, but she became even more determined after the 2011 earthquake and tsunami crippled the Fukushima No. 1 nuclear power plant, causing three core meltdowns that contaminated the Tohoku region and depriving it of power.
Someya and her employees delivered food and supplies sent from Taiwan to Ishinomaki, Miyagi Prefecture. Each of the company's cars bore a logo that said, "Fueled by used tempura oil."
"People who saw them kept talking enthusiastically, saying Japan needs such renewable energy," she said. "Even the local people who went through the worst and faced severe losses tried to encourage me to continue on with it."
Someya first rose to fame in 2009 when she was listed as one of Time magazine's Heroes of the Environment for her efforts to turn cooking oil into biodiesel fuel.
In the nine years since, Someya pioneered a way to turn cooking oil into fuel without changing it into biodiesel first. She also launched an electricity distribution company that provides power generated solely from used cooking oil in the same areas served by Tokyo Electric Power Company Holdings Inc., better known as Tepco.
"My oil-recycling company has evolved into an electricity distribution company," Someya said.
The passion for recycling used oil runs in the family. Her grandfather started a resale business in a small factory in Tokyo's Sumida Ward in 1949, when Japan was trying to rebuild from the devastation of World War II. Her father eventually became the president of the company — Someya Shoten.
Fast-forward to the late 1980s, when Someya, then 18 and fed up with the competitive academic life in Tokyo, left home with a backpack and began traveling around Asia.
Her travels led her to a near encounter with a deadly landslide along the border of Nepal and China that local people claimed was triggered by deforestation.
"I could have been killed if I had passed that section of road just five minutes earlier," she said. "I was overwhelmed by the fact that human activities could cause such an environmental tragedy."
She returned to Tokyo determined to start a business as a social entrepreneur, only to be shot down by everyone she talked to. It didn't help that it was the late 1980s, when Japan was in the midst of the bubble economy and consumerism was rampant.
"Everyone talked to me as though I was an idiot because it was believed that environmental businesses would not benefit the Japanese economy," said Someya.
Fed up, Someya retreated to Hong Kong, working at a travel agency to support backpackers like herself. However, during a later visit to her father's oil recycling shop, she came to realize that "the solution to my quest was where I was born."
Upon turning 23, Someya joined her father's oil-recycling company, which two years later succeeded in turning used cooking oil into biodiesel. Marketed as Vegetable Biodiesel Fuel, Someya Shoten was the first in the world to commercialize such a fuel, which does not produce sulfur oxides and reduces black smoke emissions to about half that produced by conventional diesel.
Despite the success, Someya started her own company in 1997 with a focus on being environment-friendly after clashing with her father over business strategy. Just a few employees from her father's company joined her.
However, for many of those who have long worked in the business as truck drivers, it was difficult to understand Someya's mindset since she urged them to be not only drivers but salespeople. They thought the whole idea was a big hassle, so they left the company one by one.
It was also hard to motivate people to save their used oil for the company's weekly collection. Unlike cans and bottles, Someya's company charged restaurants and companies where collection sites were located ¥10,000 per year as a collection fee.
"For cans and glass bottles, people get paid for collecting and recycling them. But for the used oil, my company was charging clients. They did not really see the benefit," said Someya.
After enduring the ups and downs, Someya's company now operates two power plants that generate 100 percent of their electricity from used cooking oil.
Her latest mission is to create a society in Sumida Ward where fuel is recycled to generate electricity. Since her company provides electricity to people and businesses who provide used oil, she aims to have 20,000 ward residents participate in the program.
"Once I succeed in building a model at the ward level, it will be possible to apply it to any town, even in the countryside," said Someya, adding that such a system would avoid having all profits just go to major utilities.
"'Think globally and act locally' as well as 'produce and consume locally' are my mottos," Someya said. "And I'm still not giving up on becoming a used-oil magnate."
Source: Japan Times
REPORT OF THE WEEK
World Energy Outlook 2018
The World Energy Outlook 2018 examines future patterns of a changing global energy system at a time of increasing uncertainties and finds that major transformations are underway for the global energy sector, from growing electrification to the expansion of renewables, upheavals in oil production and globalisation of natural gas markets. Across all regions and fuels, policy choices made by governments will determine the shape of the energy system of the future.
WEO 2018 details global energy trends and what possible impact they will have on supply and demand, carbon emissions, air pollution, and energy access. Its scenario-based analysis outlines different possible futures for the energy system, contrasting the path taken by current and planned policies with those that can meet long-term climate goals under the Paris Agreement, reduce air pollution, and ensure universal energy access.
Please click here to read the full report.