Turkey Starts Shallow Water Drilling in Mediterranean Sea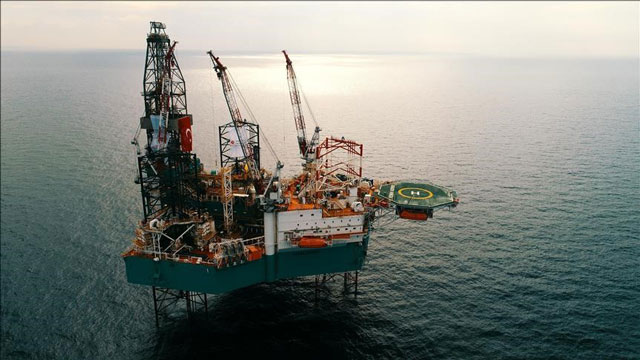 Turkey has started preparatory works on Monday for shallow water drilling in the Mediterranean Sea off the coast of Mersin in southern Turkey, Turkey's Energy Minister Fatih Donmez confirmed.
Speaking at the launch ceremony in Mersin, on the Mediterranean coast, Donmez said the country would continue its drilling activities for the exploration of natural gas and oil sources in the region as part of Turkey's aim to be energy independent. He also stated that based on the country's current exploration licenses, Turkish engineers initially plan to open two shallow sea wells.
In the scope of this shallow well project that will run for two months, the first well will be drilled off the North Erdemli location, 119 sea miles from land and at a depth of around 101 meters. He explained that Turkey also would like to diversify its energy portfolio with new projects in different energy fields.
"Through these drilling activities, and based on these [diversification] strategies, not only will Turkey benefit from the outcomes, but also regional energy markets will fundamentally be affected," he said.
On Oct. 30, Turkey's first drilling vessel, Fatih, started conducting its first deep drilling in offshore Antalya on the county's southern Mediterranean coast.
Donmez said that Turkey would conduct deep drilling works with its own vessel for the deep-water well Alanya-1 as part of its efforts to utilize its domestic resources.
"Our aim is to open two drilling wells on average a year with the Fatih vessel," Donmez said, adding that the first drilling in Alanya-1 is planned for a period of nearly 150 days.
Source: AA Energy
Geothermal energy can cut Turkey's gas imports by 20 pct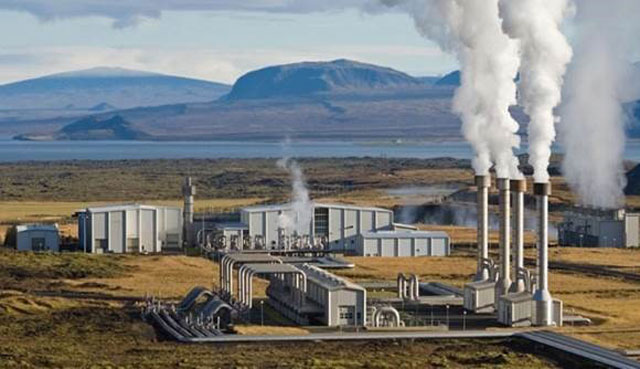 Turkey could cut its gas imports by 20 percent using geothermal energy, which could meet 30 percent of Turkey's heating needs for district heating, according to Danish Consul General Anette Snedgaard Galskjot. District energy is an energy system that can provide economic and sustainable energy to an entire city or whole district using surplus energy from power plants or renewable sources.
The model used in Denmark is an example to emulate, where savings of 40 percent or more have been made for households, a level considered extremely high, Galskjot was cited by Anadolu Agency (AA) as saying. In Denmark, 69 percent of the total population uses district heating while this percentage is close to 100 percent in Copenhagen, she said.
Denmark wants to make more advances in district heating, and Turkey is also interested in developing this system more, she explained. Turkey has already made inroads with geothermal energy in Izmir and in neighboring towns as well as in Kirsehir and Afyon in the central Anatolian region.
She drew attention to the example of a successful district system at work in Soma in Manisa province, an area that was traditionally heated through the local lignite-fired thermal power or natural gas. However, through the district heating technology added in this plant, 8,000 households are currently being heated.
These household users are paying 50 percent less than the previous heating systems in their houses. Galskjot said that intergovernmental relations between Denmark and Turkey and relations with Turkish local authorities are very good.
The Danish Energy Agency and Turkey's Energy and Natural Resources Ministry signed a strategic energy cooperation agreement in 2017. "We are very enthusiastic about the Turkish government's interest in renewable energy and especially in district heating," she said, adding that a number of Danish companies are interested in doing business in Turkey. To promote this system further in Turkey, she said that a District Heating System conference would be held on Nov. 27 in İzmir where representatives of both countries will discuss current developments, including the ability to utilize renewable energy for district heating in some regions.
There is a very big potential in Turkey to use renewables, which offer huge savings, security of supply and less dependence on natural gas imports, which she said was part of Turkey's energy localization policy. "They [renewables] are not a 100 percent alternative to using natural gas, but they complement each other and is a clean source in that sense," she underlined.
Within the context of the strategic cooperation agreement signed between the Danish Energy Agency and the Turkey's Energy and Natural Resources Ministry that will run until December 2019, a draft of Turkey's first heating regulation is being debated. The biggest outcome of this cooperation will be the Heating Act, which is set to regulate Turkey's heating through more clearly defined regulations, responsibilities and management for district heating.
She said a public consultation will take place before the law will come into force, which is expected to be in March or April 2019.
Source: Daily Sabah
Turkey takes major steps toward becoming energy trading hub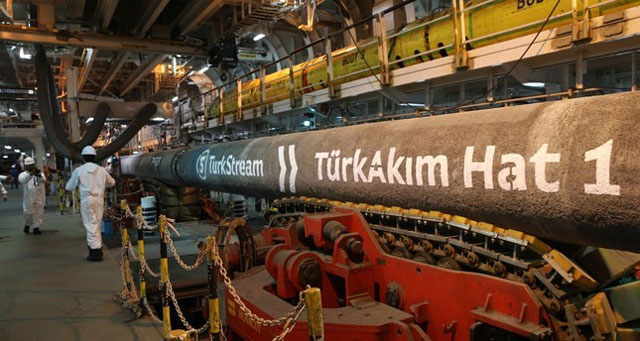 By serving as a key partner in multinational gas pipeline projects, intensifying efforts to liberalize the energy market and expanding storage capacities in recent years, Turkey has accelerated its moves to establish a gas trading market.
Aspiring to diversify its energy resources, Turkey has accelerated its efforts to ensure its natural gas supply security through bilateral agreements and major infrastructure projects and achieve the target of becoming a gas trading hub.
Recently, the country has engaged in two important multinational natural gas pipeline projects, namely the Trans-Anatolian Natural Gas Pipeline (TANAP) and TurkStream. After the launch of TANAP, TurkStream became another gas pipeline project through which Turkey is emphasizing its interest in energy transfer and trade.
As much as Turkey is also an energy transit country because of its location between the producers and buyers, the country is fast moving toward creating a meeting hub where consumers and suppliers can trade at prices set by free market dynamics.
The first giant step in energy was taken in mid-June this year with the launch of TANAP, a multinational energy project, with partners like BP, Turkey's Petroleum Pipeline Corporation (BOTAŞ) and the State Oil Company of the Azerbaijan Republic (SOCAR).
TANAP is the largest section of the Southern Gas Corridor (SGC) project. The 1,850-kilometer TANAP and the 878-kilometer Trans Adriatic Pipeline project (TAP) were interlinked at Maritsa River located on the Turkey-Greece border.
The pipeline is seen as a move that is expected to earn Tukey political and economic prestige as it brings gas from the Shah Deniz-2 gas field to the Turkish border through Georgia via the South Caucasus Pipeline. It then connects to the TAP on Turkey's İpsala border, going on to deliver Azeri gas to European markets through pipes in Greece, Albania and the Adriatic Sea before coming ashore in Italy's south. TAP is expected to start delivering gas to European markets in the first quarter of 2020.
TANAP's initial annual capacity will be 16 billion cubic meters (bcm), from which Turkey will withdraw 6 bcm, while the remaining 10 bcm will be delivered to Europe. Its transmission capacity will be increased to 24 bcm and then to 31 bcm through additional investments.
According to the Energy Market Regulatory Authority (EMRA), Turkey imports some 6.6 bcm of natural gas from Azerbaijan per year via the Baku-Tbilisi-Erzurum pipeline. This amount will go up to 12.6 bcm as TANAP brings in an additional 6 bcm of natural gas.
The second major energy move of the year came with the TurkStream natural gas pipeline project, a landmark for Turkish-Russian energy cooperation, as a ceremony for the completion of the sea part of the project was held Monday in Istanbul with the participation of President Recep Tayyip Erdoğan and Russian President Vladimir Putin.
TurkStream is one of the vital energy projects for Turkey to become an energy trading hub and it consists of two pipelines, every 930 kilometers in length. The project was first announced by Putin in 2014 when he shared the plans for an alternative country for the South Stream project that is not a European Union member.
At a Turkey-Russia high-level cooperation council meeting on Dec. 1, 2014, Putin announced that Russia had canceled the South Stream project. On the same day, Russian energy giant Gazprom CEO Alexey Miller announced a new gas pipeline project.
The TurkStream project has an annual gas delivery capacity of 31.5 billion cubic meters (bcm), each with a capacity of 15.75 bcm. While the first line will provide natural gas for the Turkish market, the second line will deliver the commodity to European countries via a route through Balkan nations.
The capacity of the first line will be enough to meet the demands of major Turkish cities, like Istanbul and other industrial hubs; therefore, it is considered an important contribution to Turkey's natural gas demand for industrial production.
The project is composed of an offshore segment of 930 kilometers and an onshore segment of 225 kilometers on Turkish land. The pipelines run between the Russian port of Anapa and Kiyikoy, in Turkish Thrace, and then as an underground pipe to the Turkish-European border.
On Thursday, Russian daily Kommersant reported that the second line of TurkStream will reach Europe via Bulgaria, Serbia, Hungary and Slovakia.
A trading hub with deep market dynamics
The ceremony held Monday was an important platform to reiterate Turkey's ambition to become a trading hub based on free market dynamics.
Energy and Natural Resources Minister Fatih Donmez, speaking at the ceremony, hailed TurkStream as the opening of a new page for Turkey's energy market.
Donmez said Turkey's aim to become an energy hub is supported through strong political will and stability in the country. "Turkey aims to become an energy center, where buyers and sellers meet and where prices are determined," he said, adding that the country is taking important steps for this goal via the TurkStream project, which he said would be a uniting factor in countries where the gas is transferred.
The project positions Turkey at the front of a complex delivery system and facilitates natural gas delivery to Europe, potentially enhancing the strategic position of the country as a gateway for European energy security.
In early September, the Energy Stock Exchange Istanbul (EPİAŞ) launched its spot natural gas trade system on the energy stock exchange in a bid to further liberalize the gas market. As part of Turkey's efforts to become a natural gas trading hub, EPİAŞ developed a software system to allow natural gas trading via an electronic platform.
After the successful completion of a five-month testing phase, the system officially went online. The new spot natural gas market system will determine the natural gas prices for the day-ahead market. The system price will be set by matching offers from suppliers with corresponding bids from market players to develop a supply and demand equilibrium price. Participants will be able to trade at least 1,000 cubic meters of natural gas per day.
On July 27, EPİAŞ began publishing natural gas transmission data through its online transparency platform. It also started to share transport nomination, virtual trade, capacity, reserve, and actualization as well as stock amounts on a daily basis.
Liquefied natural gas, storage facilities
Turkey has maintained its efforts to ensure access to natural gas not only through pipelines but also through all forms in the global market.
The long-term and spot liquid natural gas (LNG), which held a 20 percent share with approximately 11 bcm in the total natural gas import basket last year, is delivered to Turkey via two terminals.
There are currently two LNG terminals in Turkey, namely the Marmara Ereglisi LNG Terminal with 5.9-million-ton capacity and the Egegaz LNG Terminal with a capacity of 4.4 million tons. In addition, the two LNG Floating Storage Regasification Units (FSRU) are actively used in İzmir's Aliaga and Hatay's Dortyol. The work on a third FSRU, which is planned to open in the Gulf of Saros, is underway. Investment agreements are underway for capacity increases in Silivri and Lake Tuz natural gas storage facilities. The capacity of the Lake Tuz Natural Gas Storage Facility, which was commissioned last year, will increase from 1.2 bcm to approximately 5.4 bcm in the medium term.
Similarly, the capacity of the Silivri facility, which can store 2.8 billion cubic meters of gas, is planned to be increased to almost 5 billion cubic meters. Thus, with a total capacity of 10 bcm in both natural gas storage facilities, the aim is to be able to store approximately 20 percent of Turkey's annual natural gas consumption by 2023. Meanwhile, the Organized Wholesale Natural Gas Sales Market (OTSP), which had been in progress for a long time with the intent of contributing to Turkey's goal of becoming a gas trade center, was commissioned in September. While it was stated that the aim was to establish and develop a fair, sustainable and foreseeable market with OTSP, an important step was taken toward the targets of becoming a regional trade center.
Turkey, which has initially guaranteed its own supply security with these moves in the sector in the recent period, continues to take firm steps to become a trade center where the price of gas is determined both in its geography and Europe.
Turkey's gas imports fall by 10.9% in September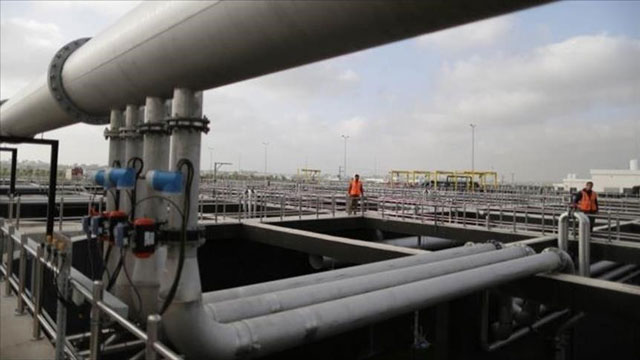 Turkey's natural gas imports decreased by 10.9 percent in September compared to the same month of 2017, according to the Turkish energy watchdog's data released on Wednesday.
Imports fell to 3.28 billion cubic meters (bcm) from 3.68 bcm in September 2017, Turkish Energy Market Regulatory Authority (EMRA) said in its monthly natural gas market report.
The country imported 2.96 bcm of natural gas via pipeline, while 0.32 bcm was purchased as LNG in September this year, EMRA's data shows.
Turkey's total gas consumption decreased by 3.1 percent to 3.31 bcm in September this year from 3.41 bcm in September 2017.
The amount of natural gas in storage increased by 2.8 percent to 3.23 bcm in September 2018 from 3.14 bcm in September last year.
Gas production rose to 36.5 million cubic meters (mcm) over the same period, up from 27.5 mcm in September 2017.
Source: AA Energy
IEA and UK kick-start a new global era for CCUS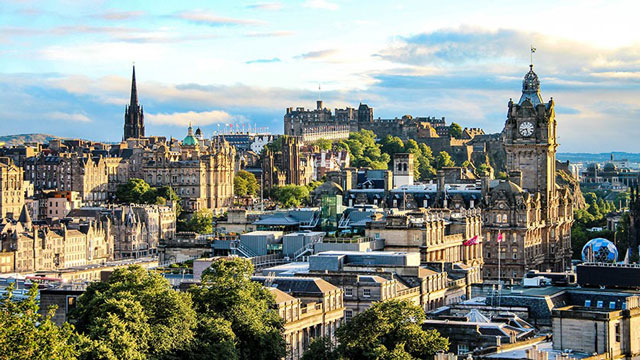 The International Energy Agency and the Government of the United Kingdom are holding a global summit on carbon capture, utilization and storage (CCUS), bringing together global energy leaders, including Ministers and senior representatives from more than a dozen countries, CEOs of major energy companies and the financial community, to identify practical steps to accelerate investment and deployment of CCUS.
The International CCUS Summit, co-chaired by Claire Perry, UK Minister of State for Clean Energy and Growth, and Dr Fatih Birol, the IEA's Executive Director, signals the start of a new era for CCUS, a technology that is critical to meeting climate goals and can also strengthen energy security and boost economic growth.
The Summit is held just days before the start of the COP24 climate negotiations in Poland, and brings together ministers and senior officials from across the globe, as well as CEOs and executives from leading energy industries, including BP, China Energy, Equinor, J-Power, Kuwait Petroleum Corporation, Occidental Petroleum, Peabody and Royal Dutch Shell.
Renewables, efficiency, and a broad range of clean energy technologies – all deployed at scale – are absolutely critical to meeting climate goals, and have seen some significant progress in recent years. But CCUS has been a little-used tool in the energy toolbox. However, there is no other technology solution that can significantly reduce emissions from a large and relatively young fleet of coal power generation. There is also no other cost-effective technology solution capable of delivering the deep emissions reductions needed across key industrial processes such as steel, cement and chemicals manufacturing, oil and gas production all of which will remain vital building blocks of modern society.
"Today at this seminal summit, the UK is setting a world-leading ambition for developing and deploying carbon capture and storage technology to cut emissions," said Minister Perry.  "It shows how determined all countries are to unlock the potential of this game-changing technology that representatives from across the globe are gathered here today in Edinburgh. The time is now to seize this challenge to tackle climate change while kick starting an entirely new industry."
"Without CCUS as part of the solution, reaching our international climate goals is practically impossible," said Dr Birol. "CCUS can also enhance energy security and boost economic prosperity. Yet up until now, progress has been muted and if this continues the challenges, we face in the energy sector will become infinitely greater. That is why the IEA is bringing together industry, governments and our own technology network – as well as the investment community – to make CCUS a reality."
Dr Birol will challenge participants to report progress by the next IEA Ministerial Meeting, in November 2019, stressing that this is an area the IEA has identified as a major priority and is committed to helping steer forward. The IEA will produce a report on the progress of CCUS investments to underscore the new momentum behind the technology by then. Last year, the IEA held a first international CCUS summit, which was co-chaired by Rick Perry, the US Secretary of Energy, on the sideline of its last ministerial meeting.
The need for action is pressing and will require an unprecedented political and economic effort. Last year, CO2 emissions rose after three flat years, and initial IEA estimates point that emissions will once more rise in 2018, reaching record highs.
While there are fewer than 20 large-scale CCUS projects in operation, there are today no technological barriers to their development. Clear policy frameworks will be central to supporting investment while new business models are showing that CCUS is increasingly cost-competitive across a range of sectors.
In order to meet climate goals, while also tackling air pollution and ensure universal energy access, as outlined in the IEA's Sustainable Development Scenario, then almost all new investment would need to be zero-carbon or be offset by the early retirement of another emitting facility – or would require new technology like CCUS or hydrogen.
The existing energy-using infrastructure – such as power plants, industrial facilities and buildings – will emit a total of 550 Gt of CO2 emissions which are essentially locked-in over the period to 2040. That equates to almost 95% of CO2 emissions permitted in the Sustainable Development Scenario over the outlook. The rest equals just one year of current greenhouse-gas emissions.
"In practice, these facts mean that there needs to be a systematic preference in new investment that targets sustainable energy technologies – but also, and at the same time, we must be much smarter about how we use our existing energy system," said Dr Birol. "CCUS needs to be part of the solution, along with hydrogen, improving energy efficiency, and in some cases, retiring capital stock early."
In fact, CCUS represents a massive untapped opportunity. For example, the IEA estimates over 450 Mt of CO2 emissions could be captured for use or storage each year with an incentive equivalent to less than $40 per tonne of CO2. Increased investment in and deployment of CCUS, especially where there are opportunities to act at low cost, could help to trigger further cost reductions.
Source: IEA
Japan's nuclear industry likely to miss 2030 target for electricity provision
A Reuters analysis has discovered that Japan's resurgent nuclear industry will miss a government target of providing at least a fifth of the country's electricity by the year 2030.
This year, nuclear has overtaken non-hydro renewables in power output in Japan, with eight reactors running and one more set to come online in November. This is for the first time since the 2011 incident, when all the country's nuclear plants were idled after the tsunami that devastated the Fukushima plant.
In the next five years, operators can expect as few as six reactors to restart, followed by fewer than 20 units by 2030, the analysis shows, which is far short of the 30 units needed to meet the Japanese government's target that was proposed this year.
Based on the analysis, the world's third-largest economy may get about 15 per cent of its power from nuclear plants in 2030, compared with a government target of 20 to 22 per cent.
"It's impossible to meet the target, that's pretty much confirmed," said Takeo Kikkawa, an energy studies professor at Tokyo University of Science, who sat on an official panel that reviewed Japan's energy policy this year. Kikkawa also said he does not expect another round of restarts before 2020.
According to a presentation given at a private seminar this year, a major trading house in Japan predicts nuclear will account for 14 per cent of the power mix in 2030.
With nuclear remaining an unpopular energy option among Japanese citizens, the government only plans to reboot a fraction of the 45 reactors it had before the Fukushima nuclear disaster.
Currently, six reactors at Fukushima Daiichi are being dismantled in a decades-long exercise that is fraught with technological challenges and the safe handling of the radioactive waste. Operators have decided to decommission another 10 units across the country since Fukushima.
All reactors must be relicensed before restarting, according to the Nuclear Regulation Authority, who created new safety standards from scratch after the Fukushima disaster highlighted failings in the industry and its overseers.
Analyst and utility companies have said the turnaround in restarting these reactors has exceeded expectation, with Japanese energy firms such as Kansai Electric Power and Kyushu Electric Power having won approval to restart or are on course to win approval for all the reactors they applied to relicense.
However, there are many pending court cases ongoing in the east of the country because of the variation in local support. Regulators are also locked in disputes with operators over earthquake risk assessments.
Due to the stigma of the Fukushima disaster, older boiling water reactor (BWR) technology used in many of the reactors under review is also an issue.
"When you come to the BWRs, the issue becomes very politicized," said Nobuo Tanaka, chairman of the Sasakawa Peace Foundation and the head of the International Energy Agency between 2007 and 2011 after a stint in Japan's industry ministry.
The reputation of Tepco, which operates two nuclear plants that have been damaged in natural disasters, also looms large, Tanaka said.
"Tepco does not have any support as a nuclear operator," he said. "The utility has to be removed from the equation before progress on BWR reactors can be made." Tepco has reached the first stage of approval, although it still faces strong opposition from residents.
"The safety reviews of PWR [pressurized water reactor] plants took time but they have been progressing steadily and there have been some developments in the BWR category as well," said Satoru Katsuno, chairman of Japan's federation of electric utilities and president of Chubu Electric, reflecting on the outlook for restart approvals.
Chubu Electric has been locked in a dispute for years with regulators over disaster resilience measures at its Hamaoka plant, which uses BWR reactors. The analysis suggests that Japan will rely on fossil fuels, particularly liquified natural gas and coal, as the pace of renewables expansion slows, making it harder to meet its emissions targets under international agreement.
Compensating for idled reactors, the government estimates costs for replacement fuel – mostly liquefied natural gas – will total 14.6tr yen ($130bn) across the industry.
Regarding Fukushima, in May 2018 it was reported that scientists used a new method of detecting radioactive particles and warned that there was a significant release during the Fukushima nuclear accident that could pose a risk to humans. Also, in March 2018, a Reuters report stated that a giant ice wall constructed underneath the Fukushima Daiichi power plant had failed to prevent groundwater from seeping into its radioactive area.
Source: E&T
Commission approves €600 million in public support for innovative solar power installations in France
The European Commission has approved under EU State aid rules a measure to support innovative installations for electricity production from solar energy. The measure will further support the EU's energy and climate objectives without unduly distorting competition in the Single Market.
Commissioner Margrethe Vestager, in charge of competition policy, said: "Our future will be powered by renewable energy. The French initiative the Commission is approving today will encourage investment in innovative solar installations. It will contribute to France's transition to low carbon, environmentally sustainable energy supply, in line with the EU environmental objectives and our state aid rules."
The measure is designed to encourage the production of renewable electricity from innovative solar installations in France.
The scheme has an indicative budget of €600 million and is financed from the French State budget. It will support the deployment of 350 megawatts of additional generation capacity.
The support is available for innovative solar installations (at ground level or on buildings), with a capacity between 100 kilowatts and 5 megawatts. The beneficiaries will be selected through tenders organized until 2019.
The selected installations will receive support in the form of a feed-in tariff (i.e., a guaranteed price) or of a premium on top of the market price (so-called "complément de rémunération") for a period of 20 years.
The Commission assessed the scheme under EU State aid rules, in particular the Commission's 2014 Guidelines on State Aid for Environmental Protection and Energy. The Commission found that the French scheme will encourage the development of innovative solar renewable energies and avoid overcompensation for the beneficiaries of the public support, in line with the requirements of the Guidelines.
On this basis, the Commission concluded that the measure will help France boost the share of electricity produced from renewable energy sources to meet its climate targets, in line with the environmental objectives of the EU, without unduly distorting competition.
Source: European Commission
EV Motors India launches its first public electric vehicle charging outlet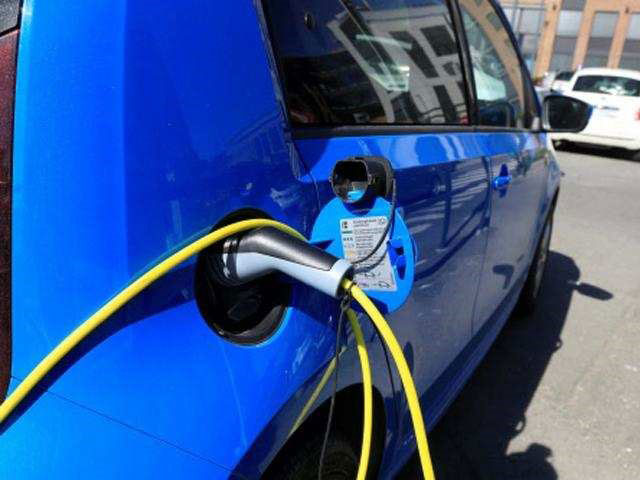 Electric vehicles (EVs) start-up, EV Motors India, on Wednesday launched its first public EV charging outlet in partnership with DLF, Delta Electronics India and ABB India.
This partnership will further introduce 6,500 charging outlets over the next five years with a total estimated investment requirement of $200 million, the company said.
Vinit Bansal, managing director, EV Motors India said, "For the nation to progress towards the vision of a large fleet of EVs across the country, a coordinated approach between real estate developers, vehicle OEMs (original equipment manufacturers), and charger manufacturers is necessary."
Over the course of next 12 months, the company plans to set up 20 outlets and service centers in the Delhi-NCR region, and would later expand its reach to other cities.
Source: Energy World
REPORT OF THE WEEK
Shell – Energy Transition Report
This report describes Shell's understanding of the transition to a lower-carbon energy system2. It explains how we are driving our business strategy in the context of climate-related risks and opportunities. It presents why we are confident that Shell is resilient to the changes that may take place and how we intend to thrive by supplying the types of energy our customers will need through the transition. It also contains our response to the recommendations of the Financial Stability Board's Task Force on Climate-related Financial Disclosures.
Please click here to read the full report.