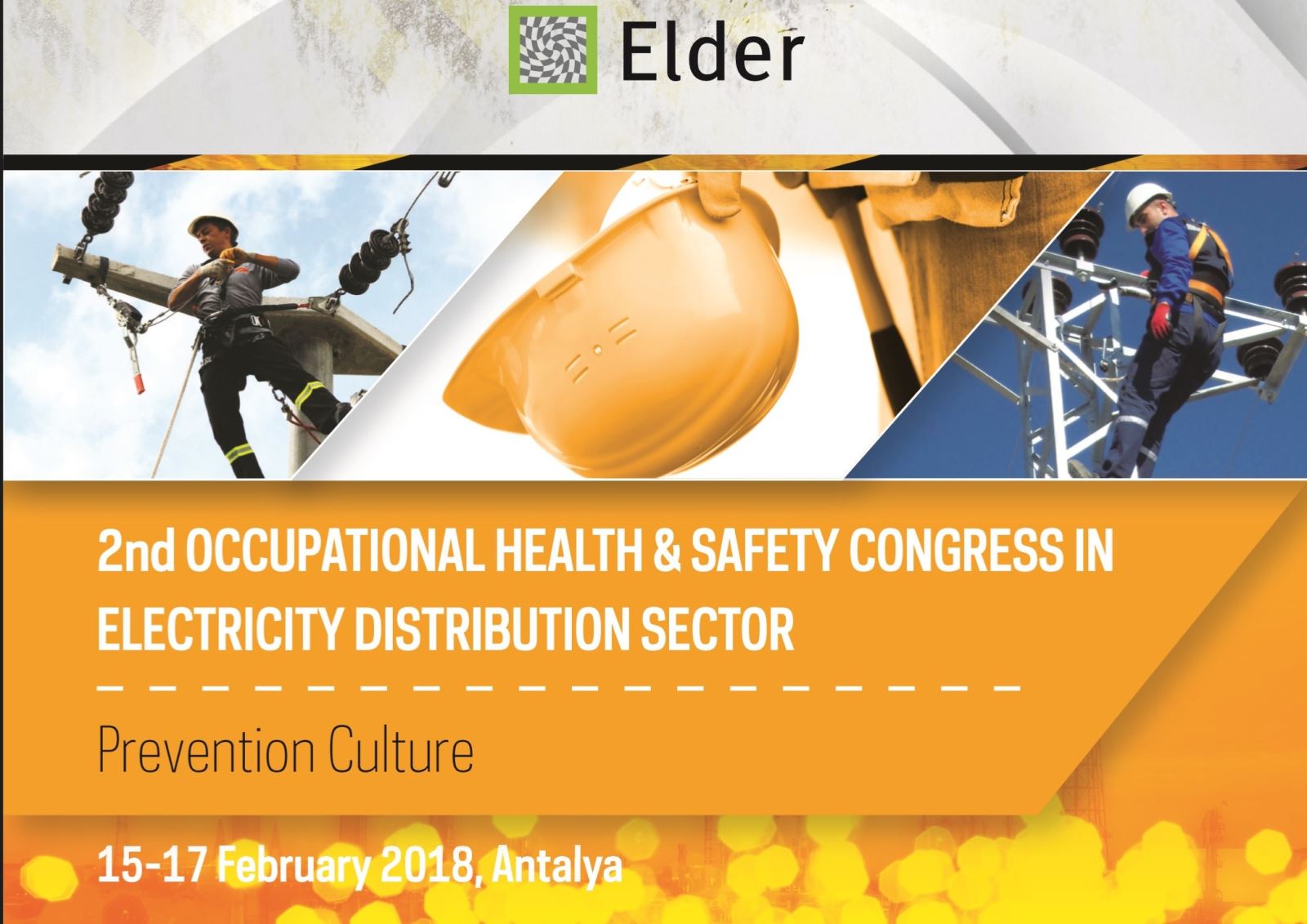 2nd Occupational Health and Safety (OHS) Congress in Electricity Distribution Sector, organized by the Electricity Distribution Services Association (ELDER) will take place in Antalya on 15-17 February with the theme "Preventing Culture". ELDER Vice Chairman Yaşar Arslan, TES-İŞ President Mustafa Şahin, TEİAŞ General Manager Abdullah Atalay, TEDAŞ General Manager Halil İbrahim Leventoğlu and Deputy Undersecretary of Energy and Natural Resources Abdullah Tancan will take part in the opening speeches of the congress which will last for three days.
ELDER, which combines its know-how and sectoral experience to bring a different perspective to electricity distribution companies, aims to raise awareness on OHS culture, grounding and working at height with a distribution sector specific approach. At 2nd ELDER Occupational Health and Safety Congress with "Prevention Culture" theme, basic principles and applications of grounding, working at height in distribution sector, meaning of the concept of "OHS culture", and how to create OSH culture in a company will be discussed. In addition, the interactive session that will be held on the last day of the congress will provide participants with an environment where they can create an exchange of views on the Contribution of stakeholders in Creation OHS Culture in Turkey.
Jacques Leparc and Tim Bissett, who will attend the congress as an invited speaker from abroad will share information on the subjects "OHS leadership" and "working at height practices in the UK" respectively. At least 250 professionals, mainly occupational health and safety experts, are expected to participate in the congress, which will contribute to improving management systems on occupational health and safety in the business community and institutions, as well as in improving the safety standards of electricity in the workplace.
This year's golden sponsors are SFE International / Fameca, Hefe Energy and Kermel.
For further information and registration, please mail to lale.yilmaz@elder.org.tr