ELDER 11th Sector Meeting was held in Bursa on May 11, 2018 with the participation of Minister of Energy and Natural Resources Berat Albayrak, bringing together senior representatives of the public and private sectors in the energy field.
The opening speech of the meeting was conducted by Energy and Natural Resources Minister Berat Albayrak, Turkish Grand National Assembly Industry, Trade, Energy, Natural Resources, Information and Technology Commission President Ziya Altunyaldiz, Energy Market Regulatory Authority Chairman Mustafa Yilmaz and Association of Electricity Distribution Services Chairman Serhat Çeçen.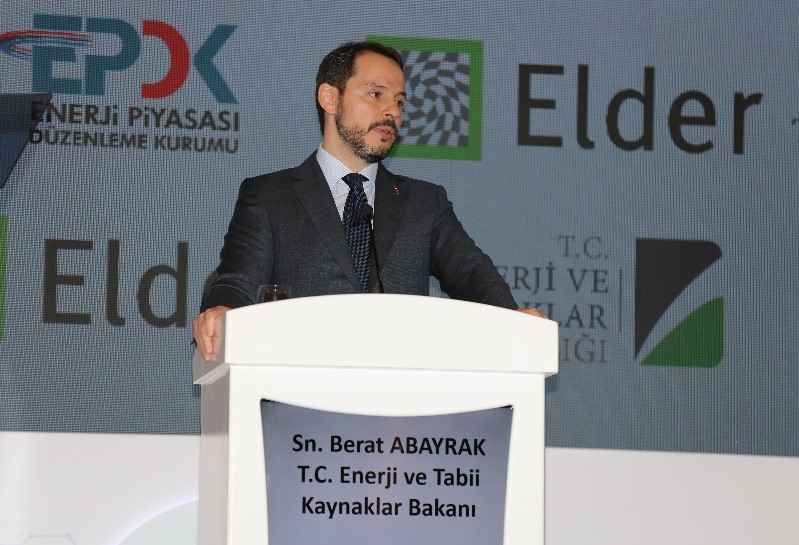 The minister stated that Trans Anatolian Natural Gas Pipeline Project (TANAP) is due to start operation on June 12 and the project will start operating with a grand ceremony with President Recep Tayyip Erdoğan, Azerbaijani President İlham Aliyev, other heads of state and ministers in attendance.
He also announced that Turkey will begin its first solo deep-sea oil and gas drilling in the Mediterranean before the end of this summer. Lauding the country's achievements under a new national energy and mining policy, Albayrak said: "We are also going to great lengths to ensure there is no let-up in this momentum."
The energy minister also emphasized that electricity distribution companies have taken significant steps and got improvement in customer satisfaction and added: "The best results in the customer satisfaction survey we conducted as a ministry came from call centers. Call centers 'accessibility level' 99,39 percent output. The rate of reaching the call center in 20 seconds, which we set the minimum 80 percent target, rose to 91.73 percent. The rate of response has reached 96.23 percent, which was 95.2 percent. We are confronted with a picture that our people are now more satisfied with, that his work is more aware and appreciated. We have seen an increase in the satisfaction of most of our companies compared to the previous year when we look at the performance of 21 distribution companies. The higher the citizen satisfaction, the greater the value and reputation of the company. Otherwise the value of the company falls and we cannot fulfill the promise we gave to the citizens as a ministry, so we do it at this point."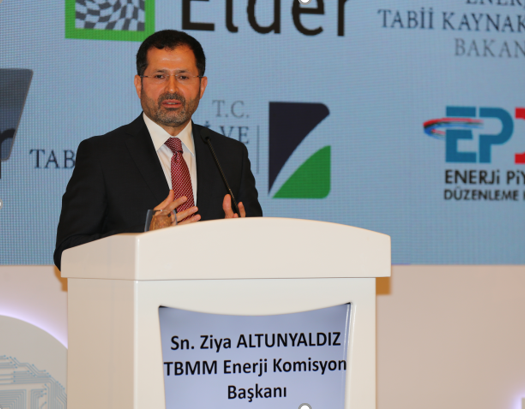 Indicating that electricity distribution sector is one of the most coordinated and organized industry in Turkey, TMBB Industry, Trade, Energy, Natural Resources, Information and Technology Commission President Zia Altunyaldiz said: "If you don't have energy security, it means that you don't have economic growth. We have an economy that grew by an average of 5 percent between 2003 and 2017. We have achieved that growth with the policies of our government and your hard work. In the period of 2017-2020, growth of 5.4% is foreseen. There is a linear relationship between economic growth and energy supply security."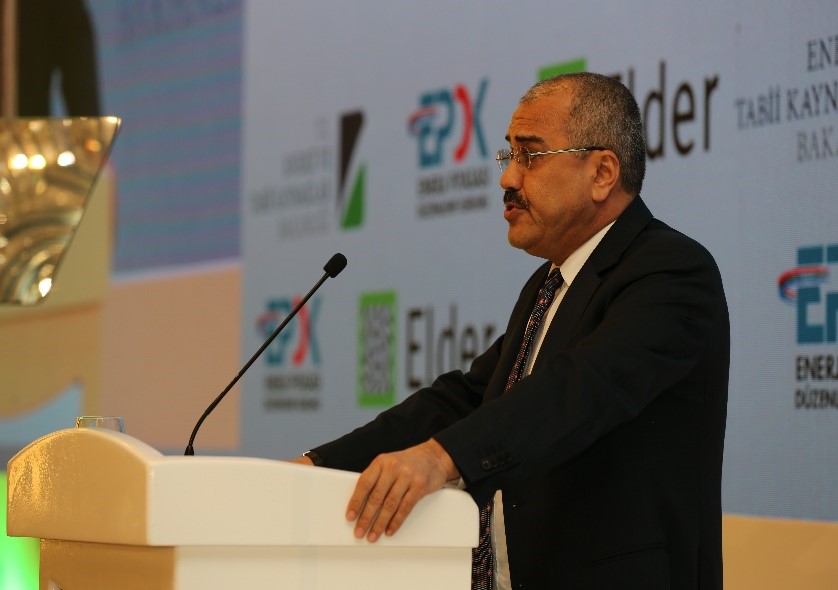 EMRA President Mustafa Yilmaz, who says that consumer satisfaction is directly related to the satisfaction of the manager who works in the sector or the worker who make effort for the sector: "We have seen that the distribution sector has caught this high gear, even in the new tariff period. Distribution companies are investing 4 billion TL in 2016. This figure reached to 4.7 billion TL in 2017 and it was a realization about 34 percent of the projected annual investment ceiling. So, companies preferred to use the board approved investment budget for the implementation period earlier and proved that they are enthusiastic about investment."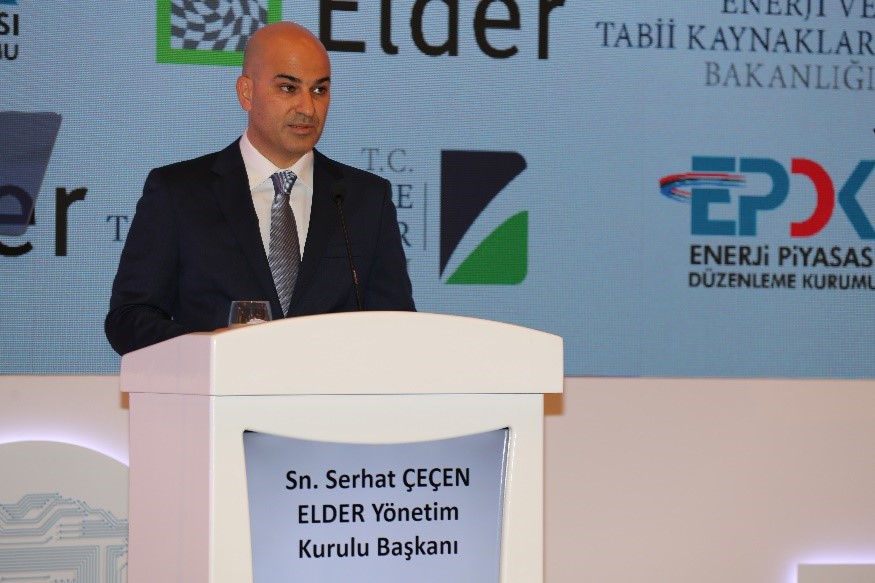 Underlining that they have the responsibilities brought by National Energy Policy as the sector, ELDER Chairman Serhat Çeçen said: "In 2016, we realized TL 4.3 billion of our investment commitment for the 3rd Tariff Period covering 2016-2020, which was previously set as TL 20 billion. In 2017, we realized TL 5.9 billion of that. Within our total investments, our R&D investments reached over TL 200 million. On the other hand, we have allocated TL 2 billion to technology investments for the coming period. Priority in the sector is to renew the network, which is 30 years old. As I mentioned before, we invested TL 5.9 billion only in 2017. 80% of this figure was direct network investment."
"Our goal is to renew the whole grid until 2020 and then quickly convert those into smart grid. In this context, we carried out Smart Grid Roadmap 2023 project with the participation of 21 electricity distribution company in the Elder coordination in Turkey. With renewable energy formulas, we will focus on collecting, analyzing and transferring data in the direction of this road map, which will provide significant contributions to reduction of carbon emissions. We believe that this project, which we have been living up to for the active participation of consumers in the electricity market, will contribute to increase share of renewable energy and to improve our service quality further and it will be the most important guide towards the smart grid in the country."