Turkey Finalizes Second YEKA Wind Tenders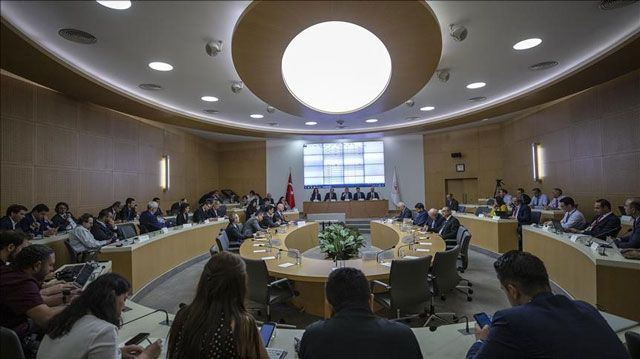 Turkey's Enerjisa and Germany's Enercon won Turkey's second Renewable Energy Resources Zones (YEKA) wind energy tenders for a total capacity of 1,000 megawatts (MW) on Thursday.
The country held its second wind tenders for four 250 MW plants to be located in the western provinces of Balikesir, Canakkale, Aydin and Mugla.
The YEKA tenders forms part of Turkey's aim to supply 65% of its energy needs from domestic and renewable sources by 2023.
A total of nine local and global companies participated in the 1,000 MW tender, which was held in a reverse auction at the Turkish Ministry of Energy and Natural Resources in Ankara on Thursday.
Turkish energy company Enerjisa offered the lowest price of $4.56 and $3.67 per kilowatt-hour of electricity production in Aydin and Canakkale, respectively.
German firm Enercon offered the lowest price of $4 and $3.53 per kilowatt-hour of electricity production in Mugla and Balikesir, respectively.
The tender winner will be able to sell electricity for 15 years with a purchase agreement that will be effective from the date the YEKA tenure contract is signed.
In the first 1,000 MW wind tender that Turkey's Renewable Energy Resources Zone Project offered, a Siemens Gamesa - Turkerler - Kalyon consortium won the tender by submitting the best price of $3.48 per megawatt-hour.
The tender stipulated that upon signing the agreement, the winning consortium would construct a wind turbine factory in Turkey in the following 21 months. For this tender, Siemens took on the responsibility of constructing a turbine factory in the Aegean city of Izmir.
Wind energy projects in the first tender were assigned in Turkey's Marmara region - 406 MW in Kirklareli and 294 MW in Edirne. In addition, 160 MW and 90 MW will be located separately in Sivas with 50 MW set for construction in Eskisehir.
Source: AA
World Bank Approves $560 Mln Loan For Sustainable Cities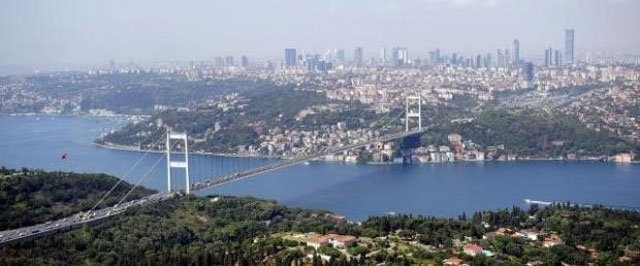 The World Bank's Board of Executive Directors approved financing of 500 million euros ($561 million) to support sustainable development in Turkish cities.  This comes in the form of an "additional financing" (AF) to the Sustainable Cities 2 Project, the second in a series of projects under the Program for Sustainable Cities.
The first Sustainable Cities Project for $132.7 million was approved in December 2016 and the second Sustainable Cities Project for $91.5 million was approved in April 2018.
The program aims to improve the economic, financial, environmental and social sustainability of Turkish cities by enabling interested municipalities to access financing for their priority investments and to deliver improved services to their citizens, the World Bank said in a statement released on May 24.
"Turkey's growing cities are faced with increasing climate and disaster risks requiring a broad range of sustainable and resilient infrastructure to provide services and improve the lives of Turkey's citizens," said Auguste Kouame, World Bank Country Director for Turkey.
"The World Bank Group has a long-standing engagement in Turkey's urban sector, and we are happy to continue helping Turkey's cities to expand and improve their service delivery through this additional financing to the second Sustainable Cities Project."
The project will be implemented by İlbank to finance eligible subprojects in areas of urban resilience and sustainability and will have two components.
The Municipal Investments component (499 million euros or about $ 559.2 million) will be scaled up to finance demand-driven municipal infrastructure investments to improve access to quality, sustainable and resilient public transport, water and wastewater, solid waste management, energy efficiency and renewable energy, urban environments, municipal firefighting services, and social infrastructure and services.
The Project Management component (1 million euros, or about $1.12 million) will finance goods, consulting services related to day-to-day project management, monitoring and evaluation, reporting, and project communications.
The project fits within the Turkey Country Partnership Framework of the World Bank Group for the 2018-2021 period, which includes the strategic objective of improving the sustainability and resilience of cities through investments and technical assistance interventions, which coalesce around a public-private investment coordination approach, the World Bank said in the statement.
The project supports the maximizing finance for development approach of the World Bank and the International Finance Corporation (IFC), which is the private sector arm of the World Bank Group.
The project is also consistent with the Turkish government's 10th Development Plan (2014–2018), particularly its "Livable Spaces/Sustainable Environment" pillar, which recognizes the challenges of rapid urbanization and maximizing its benefits for people and economy.
The lending instrument for the project is an International Bank for Reconstruction and Development (IBRD) Flexible Loan with a fixed spread and 30-year maturity, including a five-year grace period, level principal repayments and a commitment-linked repayment schedule.
Source: Hurriyet Daily News
Steep Decline In Nuclear Power Would Threaten Energy Security And Climate Goals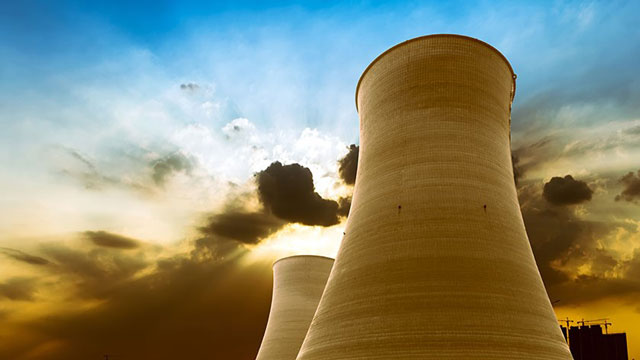 With nuclear power facing an uncertain future in many countries, the world risks a steep decline in its use in advanced economies that could result in billions of tonnes of additional carbon emissions, according to a news report by the International Energy Agency.
Nuclear is the second-largest low-carbon power source in the world today, accounting for 10% of global electricity generation. It is second only to hydropower at 16%. For advanced economies – including the United States, Canada, the European Union and Japan – nuclear has been the biggest low-carbon source of electricity for more than 30 years and remains so today. It plays an important role in electricity security in several countries.
However, the future of nuclear power is uncertain as ageing plants are beginning to close in advanced economies, partly because of policies to phase them out but also as a result of economic and regulatory factors. Without policy changes, advanced economies could lose 25% of their nuclear capacity by 2025 and as much as two-thirds of it by 2040, according to the new report, Nuclear Power in a Clean Energy System.
The lack of further lifetime extensions of existing nuclear plants and new projects could result in an additional 4 billion tonnes of CO2 emissions.
Some countries have opted out of nuclear power in light of concerns about safety and other issues. Many others, however, still see a role for nuclear in their energy transitions but are not doing enough to meet their goals, according to the report.
With its mission to cover all fuels and technologies, the IEA hopes that the publication of its first report addressing nuclear power in nearly two decades will help bring the topic back into the global energy debate. The report is being released during the 10th Clean Energy Ministerial in Vancouver, Canada.
"Without an important contribution from nuclear power, the global energy transition will be that much harder," said Dr Fatih Birol, the IEA's Executive Director. "Alongside renewables, energy efficiency and other innovative technologies, nuclear can make a significant contribution to achieving sustainable energy goals and enhancing energy security. But unless the barriers it faces are overcome, its role will soon be on a steep decline worldwide, particularly in the United States, Europe and Japan."
The new report finds that extending the operational life of existing nuclear plants requires substantial capital investment. But its cost is competitive with other electricity generation technologies, including new solar and wind projects, and can lead to a more secure, less disruptive energy transition.
Market conditions remain unfavourable, however, for lengthening the lifetimes of nuclear plants. An extended period of low wholesale electricity prices in most advanced economies has sharply reduced or eliminated profit margins for many technologies, putting nuclear plants at risk of shutting down early.
In the United States, for example, some 90 reactors have 60-year operating licenses, yet several have already retired early and many more are at risk. In Europe, Japan and other advanced economies, extensions of plants' lifetimes also face uncertain prospects.
Investment in new nuclear projects in advanced economies is even more difficult. New projects planned in Finland, France and the United States are not yet in service and have faced major cost overruns. Korea has been an important exception, with a record of completing construction of new projects on time and on budget, though government policy aims to end new nuclear construction.
A sharp decline in nuclear power capacity in advanced economies would have major implications. Without additional lifetime extensions and new builds, achieving key sustainable energy goals, including international climate targets, would become more difficult and expensive.
If other low-carbon sources, namely wind and solar PV, are to fill the shortfall in nuclear, their deployment would have to accelerate to an unprecedented level. In the past 20 years, wind and solar PV capacity has increased by about 580 gigawatts in advanced economies. But over the next 20 years, nearly five times that amount would need to be added. Such a drastic increase in renewable power generation would create serious challenges in integrating the new sources into the broader energy system. Clean energy transitions in advanced economies would also require $1.6 trillion in additional investment over the same period, which would end up hurting consumers through higher electricity bills.
"Policy makers hold the key to nuclear power's future," Dr Birol said. "Electricity market design must value the environmental and energy security attributes of nuclear power and other clean energy sources. Governments should recognise the cost-competitiveness of safely extending the lifetimes of existing nuclear plants. "
As governments and industry address these challenges, the IEA is ready to provide support with data, analysis and real-world solutions.
Source: International Energy Agency
China Approves 20.76 GW Of Subsidy-Free Solar, Wind Power Projects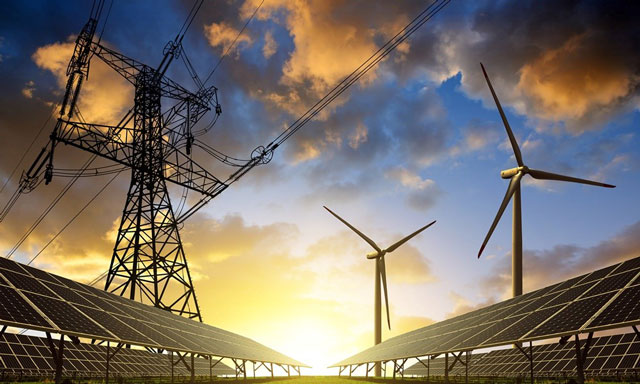 China approved its first batch of subsidy-free wind and solar projects with a combined capacity of 20.76 gigawatts (GW), the country's top planning agency said on Wednesday.
That follows China's vow in January to launch a series of unsubsidized renewable power projects this year to tackle a payment backlog amid a decline in construction costs in the sector.
The National Development and Reform Commission (NDRC) also urged grid companies to sign long-term power purchase contracts with operators of the unsubsidized renewable projects, it said in a statement.
A total of 56 wind power projects, 168 solar power projects and 26 pilot distributed renewable projects in 16 cities and regions in China were approved by the NDRC.
By April, China had installed wind power capacity of 280 GW and solar capacity 130 GW, official data showed.
Source: Reuters
Global Sales For Electric Vehicle Batteries To Record 13.6% Increase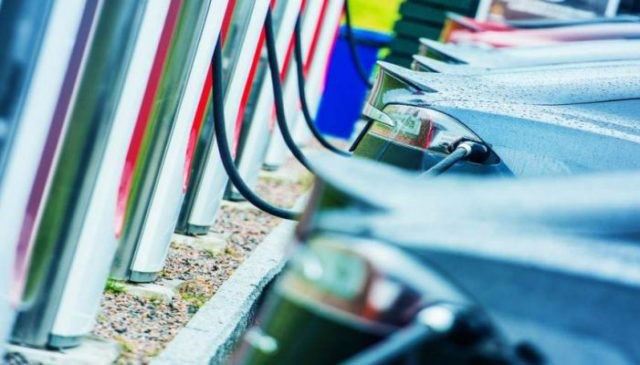 The global sales of electric vehicle batteries surpassed a valuation of $ 90,700 million in 2018, and are anticipated to register a Y-o-Y growth of 13.6% in 2019, according to research firm Fact MR.
Growing popularity and demand for electric vehicles (EVs), owing to increasing efforts to reduce emissions and ease pollution, continue to impact the sales of electric vehicle batteries.  The research firm finds that governments are pushing the adoption of EVs, moves contributing to an effective reduction in emissions of greenhouse gases. This, coupled with growing consumer concerns regarding negative impact of climate change and alarming rise in pollution levels has influenced growth in EV production, subsequently boosting the sales of electric vehicle batteries.
Additionally, around 20 major cities worldwide have announced the plans to ban gasoline and diesel cars by 2030 or sooner, providing potential growth prospects of the electric vehicle battery market.
Although EVs continue to gain popularity for their lower running cost, increased interior space, and unique exterior styling, many customers still express concerns over their cost premium and lack or charging infrastructure.
This has led to introduction of new battery cells and reduction of battery pack mass, resulting in improvements in energy density, charge discharge, and thermal performance. Further, advances in battery management systems have contributed towards extending battery life, vehicle range as well as safety. Prospects of the electric vehicle battery market will be promising, as cell manufacturers are also directing their focus towards innovative concepts such as solid state technology, lithium-air batteries, and alternative metal-ion chemistries.
The study opines that APEJ will continue to be the leading market for electric vehicle batteries, with sales in 2018 closed in on revenues worth $ 35,000 million. Global production of batteries for electric vehicles, especially passenger cars, remains concentrated in Asia, with China controlling over the raw materials such as lithium and cobalt needed to manufacture the batteries. In addition, according to the World Economic Forum and EV Volumes.com, China accounted for nearly 60% of the global electric vehicle sales and production in 2018. These factors along with strong automotive industry, improving economy, and rising disposable income in the region will continue to drive the APEJ electric vehicle battery market.
The study finds that parallel hybrid powertrains will contribute a relatively large sales of electric vehicle batteries, exceeding a valuation of US$ 64,800 million in 2018. Parallel hybrid powertrains or drivetrains are gaining increasing application in EVs or HEVs for their ability to deliver mechanical power from both electric motor and internal combustion engine simultaneously. In addition, HEVs with parallel hybrid powertrains make them more efficient for highway driving at higher and constant speed.
With over 50% revenue share in 2018, passenger cars continue to account for highly significant sales of electric vehicle batteries, according to the study. New government initiatives such as financial incentives reducing the cost of buying EVs, low- and zero-emission vehicle mandates, tightened fuel-economy standards and regulation, and other are likely to influence the adoption of electric cars, which in turn will impact the sales of electric vehicle batteries for passenger cars.
The study also offers a long-term forecast of the global electric vehicle battery market for the period between 2017 and 2022. The electric vehicle battery market is projected to register a value CAGR of 13.6% during the forecast period.
Source: Smart Energy International
Falling Renewable Power Costs Open Door To Greater Climate Ambition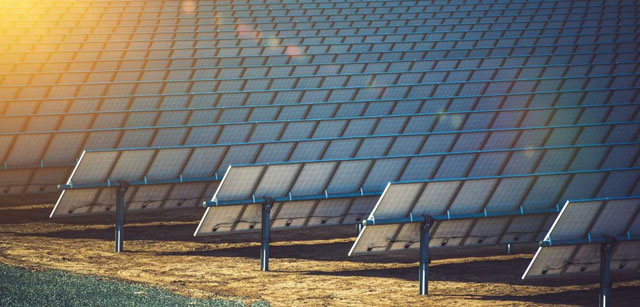 Renewable power is the cheapest source of electricity in many parts of the world already today, the latest report from the International Renewable Energy Agency (IRENA) shows. The report contributes to the international discussion on raising climate action worldwide, ahead of Abu Dhabi's global preparatory meeting for the United Nations Climate Action Summit in September.
With prices set to fall, the cost advantage of renewables will extend further, Renewable Power Generations Costs in 2018 says, based on a comprehensive review of data from projects around the world. This will strengthen the business case and solidify the role of renewables as the engine of the global energy transformation.
"Renewable power is the backbone of any development that aims to be sustainable", said IRENA's Director-General Francesco La Camera. "We must do everything we can to accelerate renewables if we are to meet the climate objectives of the Paris Agreement. Today's report sends a clear signal to the international community: Renewable energy provides countries with a low-cost climate solution that allows for scaling up action.
"To fully harness the economic opportunity of renewables, IRENA will work closely with our membership and key partners to facilitate on-the-ground solutions and concerted action that will result in renewable energy projects."
The costs for renewable energy technologies decreased to a record low last year. The global weighted-average cost of electricity from concentrating solar power (CSP) declined by 26%, bioenergy by 14%, solar photovoltaics (PV) and onshore wind by 13%, hydropower by 12% and geothermal and offshore wind by 1%, respectively.
Cost reductions, particularly for solar and wind power technologies, are set to continue into the next decade, the new report finds. According to IRENA's global database, over three-quarters of the onshore wind and four-fifths of the solar PV projects that are due to be commissioned next year will produce power at lower prices than the cheapest new coal, oil or natural gas options. Crucially, they are set to do so without financial assistance.
Onshore wind and solar PV costs between three and four US cents per kilowatt hour are already possible in areas with good resources and enabling regulatory and institutional frameworks. For example, record-low auction prices for solar PV in Chile, Mexico, Peru, Saudi Arabia, and the United Arab Emirates have seen a levelised cost of electricity as low as three US cents per kilowatt hour (USD 0.03/kWh). Electrification on the basis of cost-competitive renewables is the backbone of the energy transformation and a key low-cost decarbonization solution in support of the climate goals set out in the Paris Agreement.
REPORT OF THE WEEK
Nuclear Power In A Clean Energy System
With nuclear power facing an uncertain future in many countries, the world risks a steep decline in its use in advanced economies that could result in billions of tonnes of additional carbon emissions. Some countries have opted out of nuclear power in light of concerns about safety and other issues. Many others, however, still see a role for nuclear in their energy transitions but are not doing enough to meet their goals.
Please click here to read the full report.